MADE IN WALES
BUSINESS BROWSER
Glassy Bird Art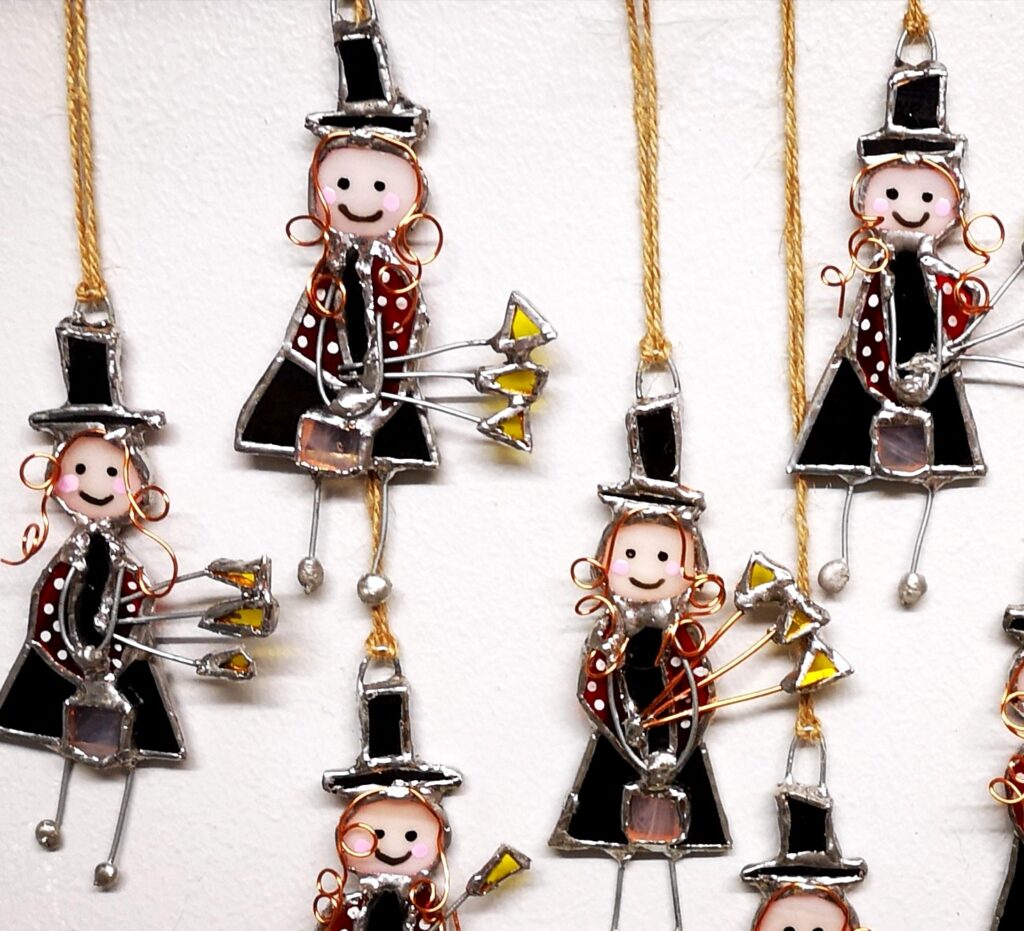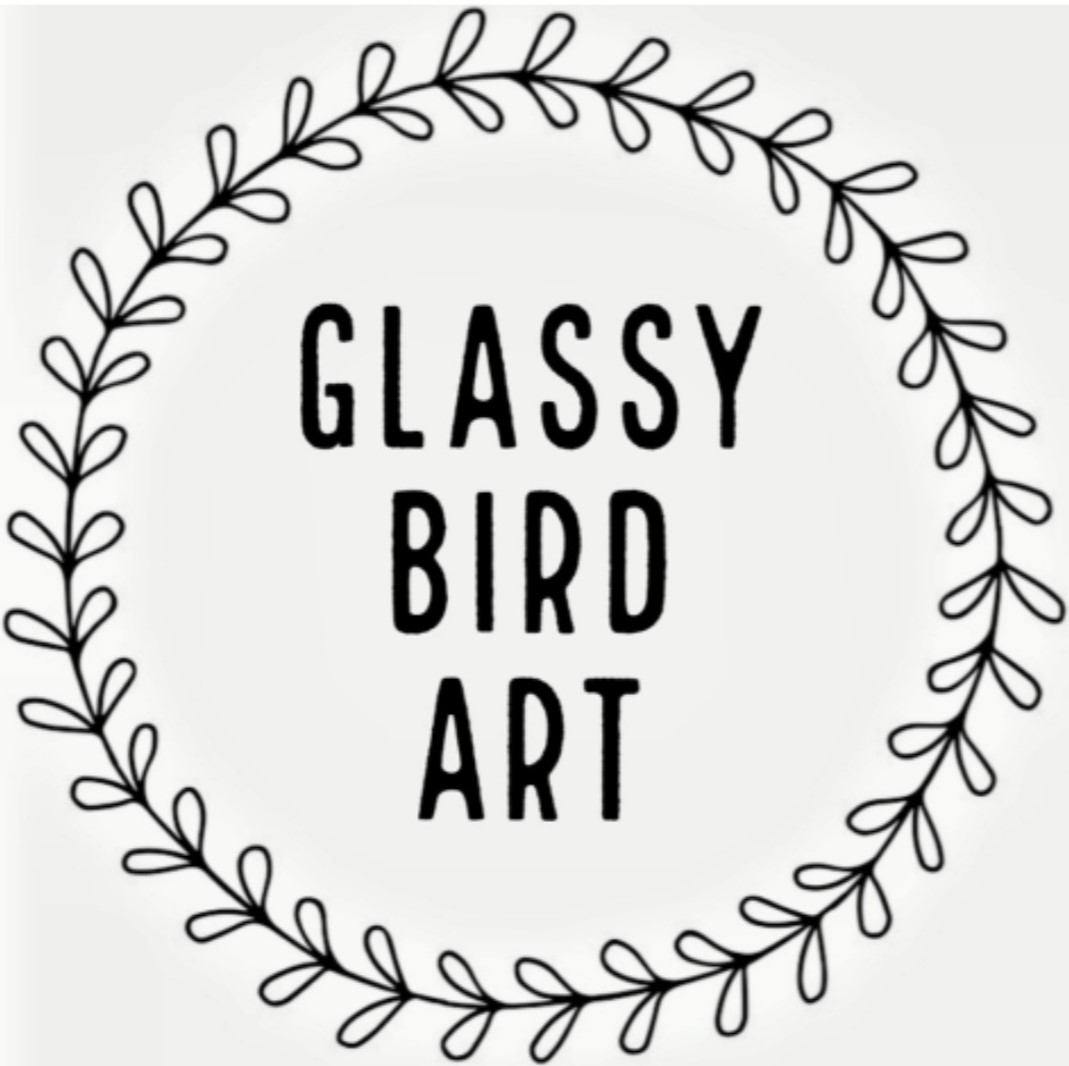 Hi, I'm Laura, the maker behind Glassy Bird Art. I'm a stained glass artist and mostly create sun catchers and wall art inspired by nature and my natural surroundings here in rural Wales. I use a variety of vibrant opal, translucent and iridescent glass. Each glass sheet varies in texture and appearance, making every finished product unique. Most of my work is made to order and I'm also open to discussing ideas for commissions.
---
Jin Ceiriog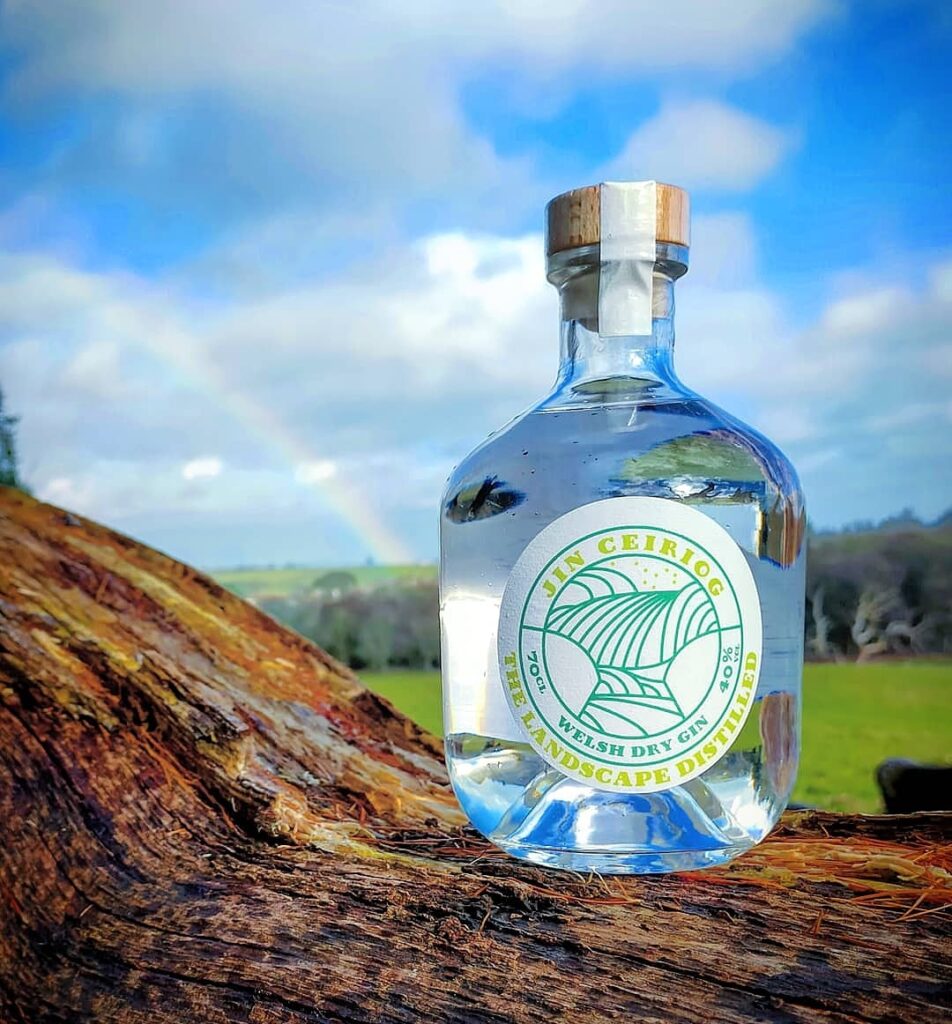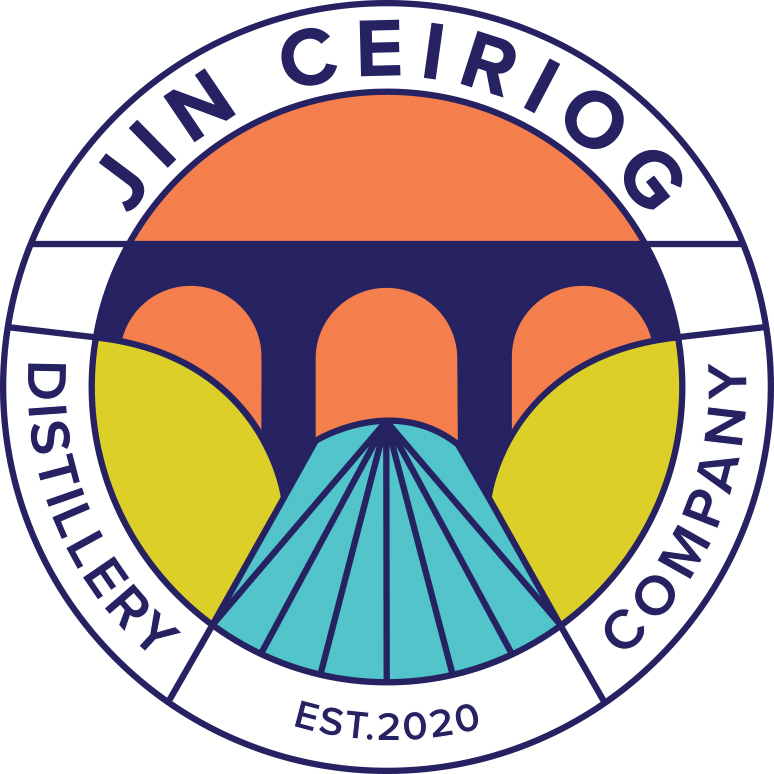 We have combined our love of adventure in the great outdoors with our love of gin, to create the Jin Ceiriog Distillery Co, a small-batch gin distillery inspired by the wonderful landscapes of the Ceiriog Valley and beyond.
'Jin' means gin in Welsh – we are both Welsh and proud of our heritage, the beauty of the north Wales landscape, and all that it has to offer – the mountains and lakes of Snowdonia are down the road, and on our doorstep, the Ceiriog Valley is full of aqueducts & viaducts, rivers, waterfalls, hills, valleys, quarries and castles.
From the very beginning of our gin journey, our purpose has been clear – to make a Welsh Dry Gin full of natural botanical flavour, that is inspired by and rooted to the landscape in which we are based, and which we love to explore.
Our gin is meant to be enjoyed after your day or weekend of adventures – wild camping under the stars, hiking or climbing on a cold and frosty winter's day, canoeing down the river or on the mountain lakes – whatever you do to unwind. It's the gin you deserve after an adventurous day in the great outdoors.
You won't find our gin in the supermarket or in large pub and restaurant chains – our stockists are small and exclusive and work with only the very best local producers of food and drink.
Visit the Jin Ceiriog website here (age verification required)
---
Brombles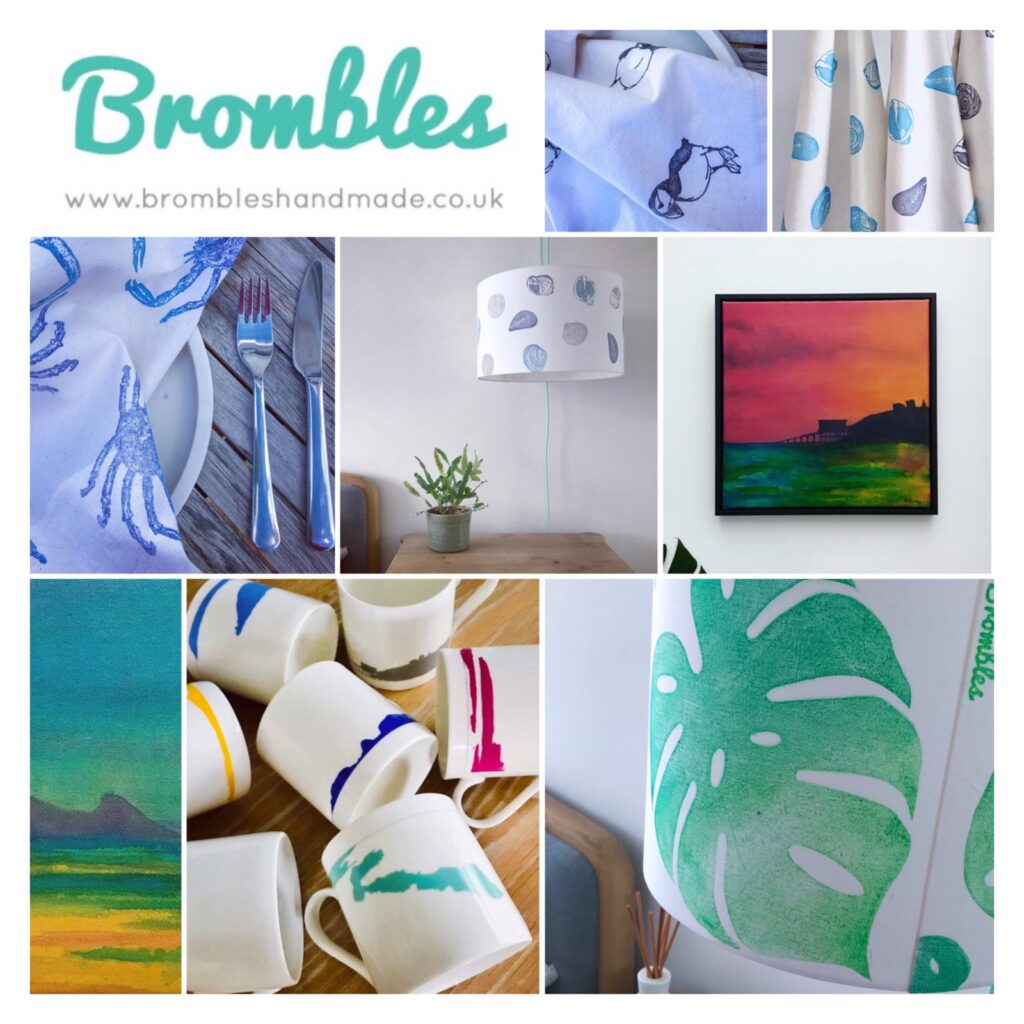 Hi, I'm Alex. Having studied Fine Art and being brought up in Pembrokeshire I have always been greatly influenced by the coast and nature. I either create items one at a time, or in small batches with care and attention to detail with every piece to ensure the finished product is always to a high standard.
I use natural materials where possible and I always try to use either organic cotton that enables farmers to grow crops and rear animals and that is also woven in GOTS certified mills resulting in a fairer wage for workers and no child or forced labour, or, cotton that comes from more sustainable sources. This means it is either partly recycled, grown with less water, or fertilisers and pesticides, while also increasing profits for the farmers growing it. I also use the fabric offcuts as stuffing for some of my items to reduce waste and I am aiming to move towards more environmentally friendly packaging throughout all my products. Once I have used up all my old packaging I will always use the new alternatives I have started to introduce, such as re-using cardboard boxes where possible, using recycled Kraft card for wraps and using biodegradable/compostable bags and Kraft tape.
All items are hand-made to order so please allow 14-18 days for items to be despatched. I aim to fulfill orders as soon as possible, so many orders will be ready sooner than this, however, if you do require items sooner than this, by a set date, please contact me prior to ordering to check that I can fulfill your requirements.
---
Brains Brewery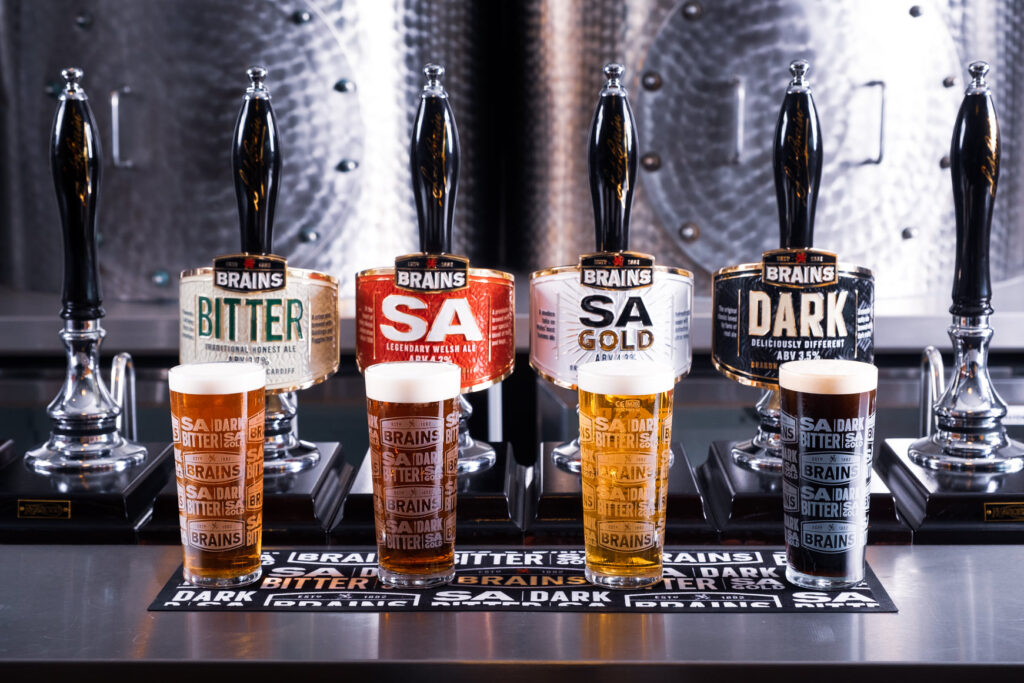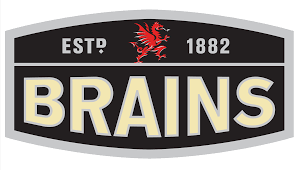 It takes 45,000 barrels of beer and 150 beers to make us Wales's best-loved brand.
From legendary classics to modern favourites we've got a beer for everyone and every occasion, all freshly brewed at our brand new state-of-the-art Dragon Brewery.
Brains was founded in 1882 when Samuel Arthur Brain bought the Old Brewery on St Mary Street, Cardiff, along with his uncle Joseph Benjamin Brain.
The Brains range of beers has developed and changed over the years and, while Brains Bitter has been brewed since 1882, our range today contains several old favourites alongside exciting newer brews reflecting changing consumer tastes.
Visit our website at sabrain.com
---
Snowdonia Hot Tub Hire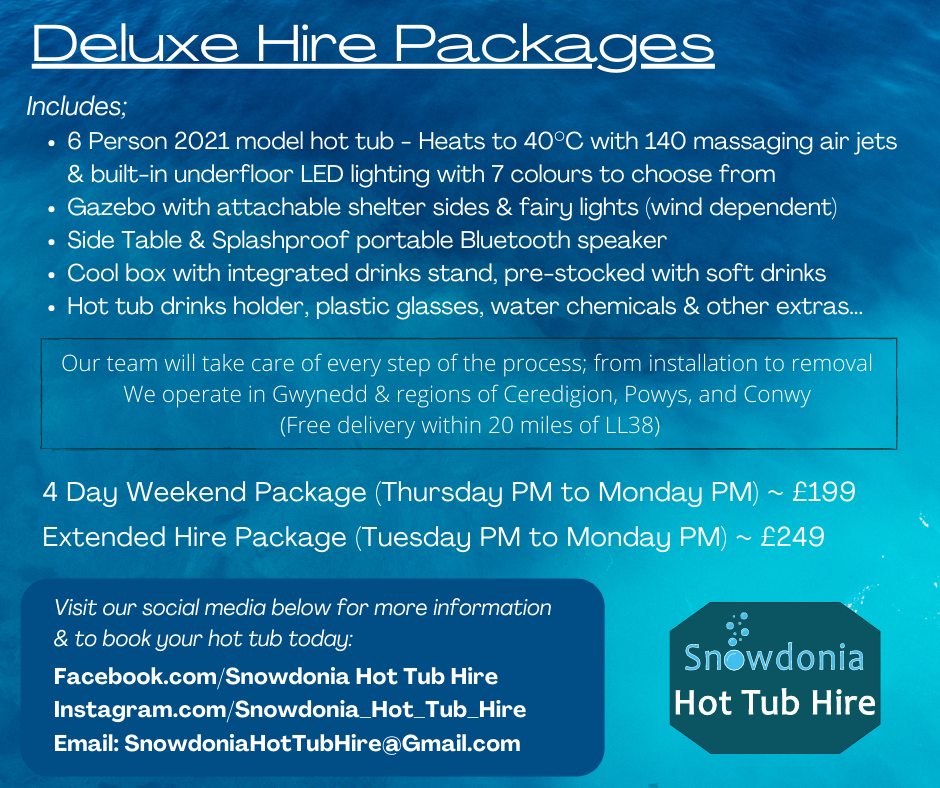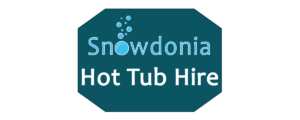 We are a newly established local small business based in Fairbourne, Gwynedd, in Snowdonia National Park. We offer short-term deluxe hot tub hire packages. Our service handles every step of the customers hot tub experience from bookings, delivery and installation to clean/safe drainage and removal of all equipment.
Our hot tub packages are perfect for: Garden Parties, Birthdays, Special occasions, Staycations, Girls/Guys nights in, Romantic Weekends, Relaxing breaks and more…
Email us at [email protected]
---
Holly Francesca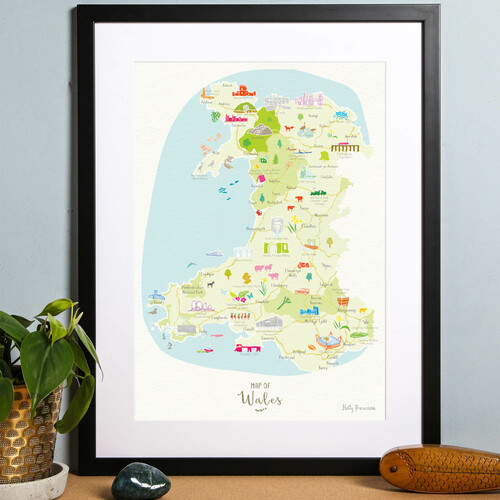 Illustrated art print map showing the whole of Wales. Created from an original drawing by Holly Francesca.
Locations featured:
Amlwch, Holyhead, Anglesey, Caernarfon, Nefyn, Snowdonia National Park, Porthmadog, Corwen, Denbigh, Ruthin, Wrexham, Llanfyllin, Llanrhaeadr-ym-Mochnant, Dolgellan, Mallwyd, Barmouth, Corris, Carno, Newtown, Llanidloes, Aberystwyth, Llanwrtyd Wells, Llandovery, Llandeilo, Laugharne, Llanelli, Swansea, Porthcawl, Bridgend, Merthyr Tydfil, Cardiff, Penarth, Barry, Newport, Brecon Beacons National Park, Talgarth, Abergavenny, Cardigan, Pembrokeshire National Park, St David's and Tenby.
Points of interest include:
Carew Castle, Oakwood Theme Park, National Botanic Garden of Wales, Ffos Las Racecourse, National Waterfront Museum, Dolaucothi Gold Mines, Millennium Stadium, Caerleon Roman Fortress, Chepstow Racecourse, Cyfarthfa Castle, National Coal Museum, Willow Globe, Strata Florida Abbey, Llanerchaeron, Devil's Bridge Falls, Welshpool and Llanfair Light Railway, Lake Vyrnwy, National White Water Centre, Pontecysyllte Aqueduct, South Stack Lighthouse, Beaumaris Castle, Conwy Castle, Bodelwyddan Castle and Clwyd Theatr Cymru.
Holly Francesca is a husband and wife team based in West Yorkshire. Holly got lost in Kew Gardens, London, back in 2012 and had to look at the visitor's map to see where to go and this sparked the idea to create illustrated maps.
Holly draws the key locations that make each place so special. They love hearing your stories of the memories you have, made in all of these wonderful places. Holly has personalised many maps for weddings and those important milestones; first homes, new-borns and engagements.
All designs are created from Holly's original hand drawings, then edited in design software. Holly studied BA Applied Arts this is when she met her husband Elliot at university. Elliot studied Business Studies and they always knew they wanted to work together on a business venture one day.
Holly and Elliot have since grown the collection of art prints to include skylines of the great cities of the world. And through lockdown Holly spent a lot of time walking and enjoyed painting outside, this led to a new range of travel posters. The aim is to give people something truly unique and special that it feels it has been especially made for you.
Visit the Holly Francesca website here, where you will find the full range of map art prints, including Cardiff and Penarth, and details of pricing, framing and personalisation options. And if you do visit them to make a purchase, please tell them Ewegottalove sent you!
---
Coediog Carving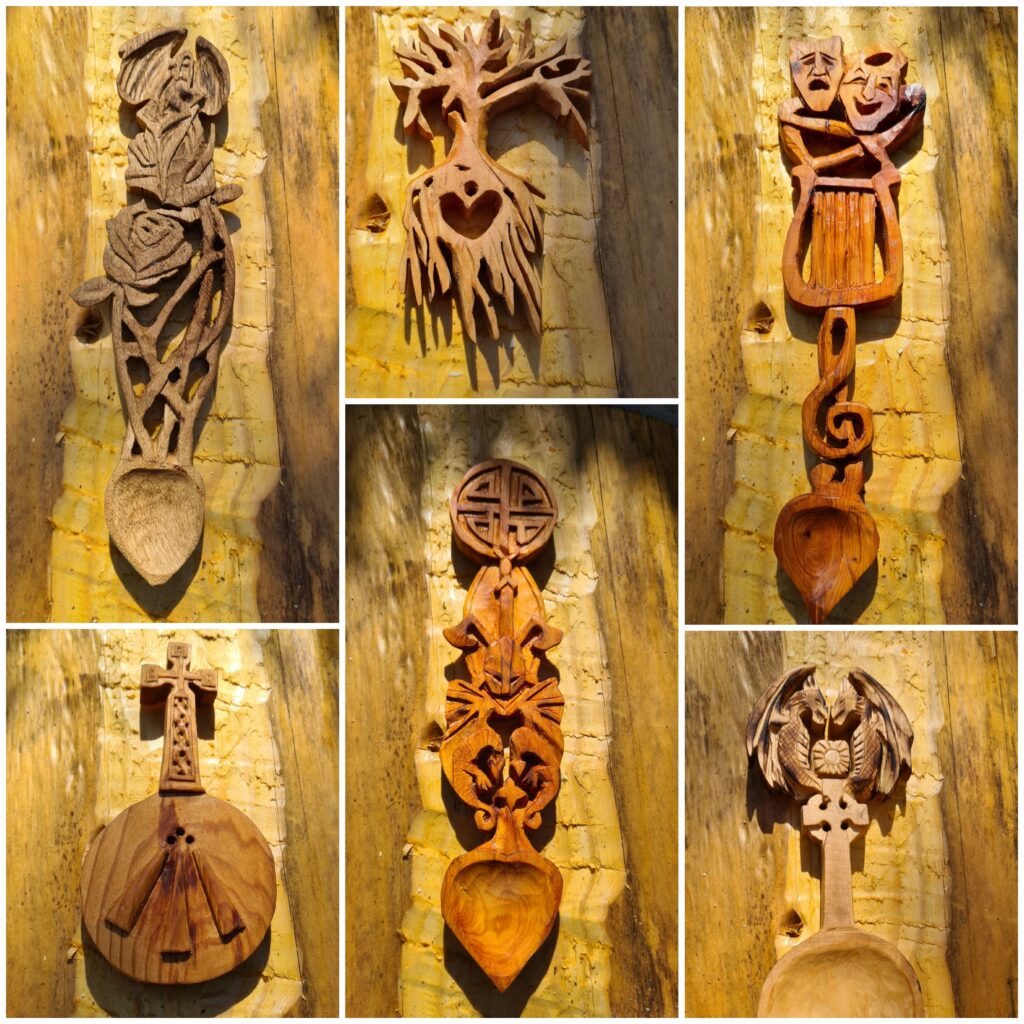 Coediog was created by Mike Davies in mid-2018 to showcase his hand-carved wooden spoons and pendants.
Other than commissions my works are influenced by nature and myths and legends. A former Welsh guardsman, I started carving as a form of relaxation and soon got hooked.
I believe in 'practicing what I preach' and make every effort to reuse, recycle, reclaim and up-cycle materials for my work. I use only responsibly-sourced wood for projects and do not harvest living wood, but instead rely on wood that is gifted in some way – often from storm-damage, drift wood, dead-fall and sometimes other people's prunings. All items are hand carved in Dyserth using a hatchet and a variety of knives and palm chisels.
I'm always happy to discuss commissions and to work with you to create a special and unique item.
Visit the Coediog Carving shop here
---
Bodacious Bows and Beadery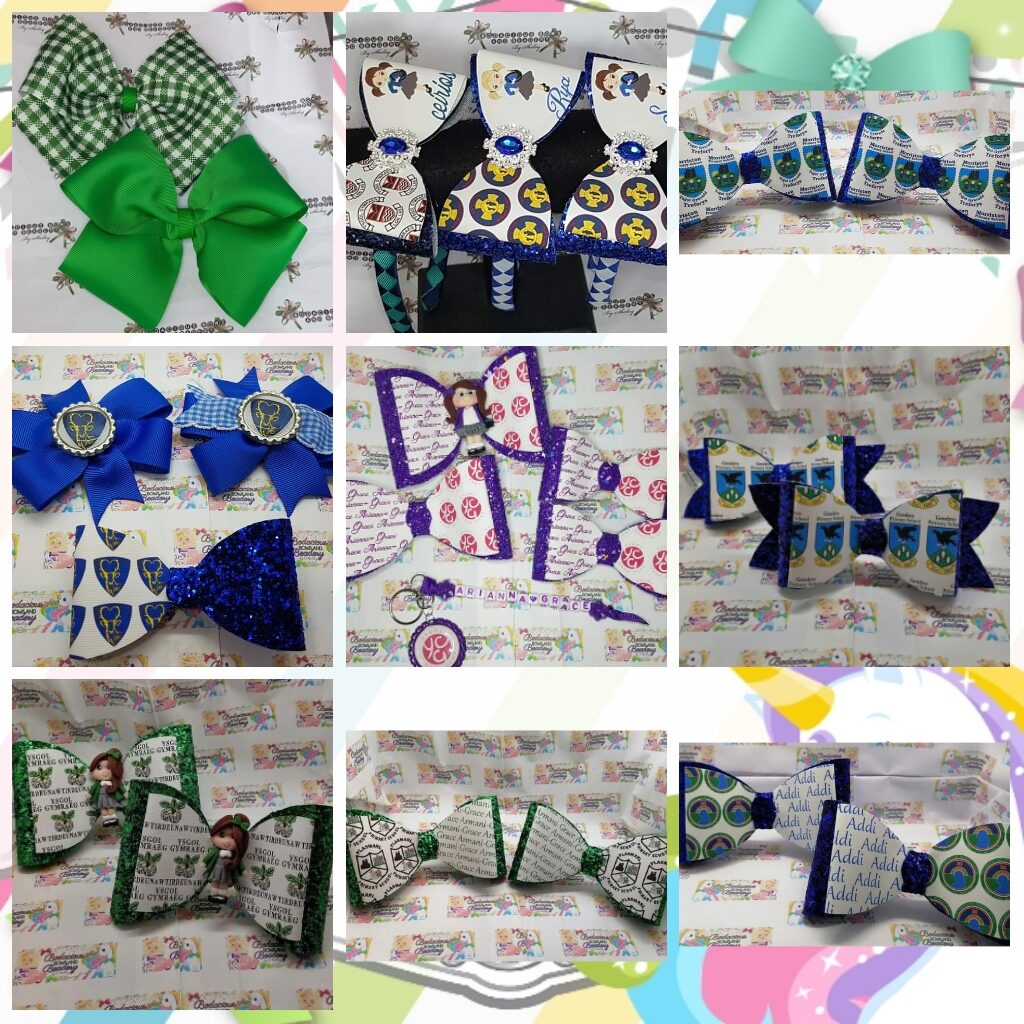 Hi, I'm Shelley and I am the owner of Bodacious Bows and Beadery by Shelley. I am based in Swansea, but I do post anywhere in the UK. Everything I sell is made to order and hand-made by myself. I make bows in all shapes and sizes, all colours and themes. I also make tutu dresses, pram charms, dummy clips, keyrings and bracelets.
I have a Facebook page with all five-star reviews and I'm slowly building up my Instagram, so do come and take a look!
---
Beeswax Fabric Wraps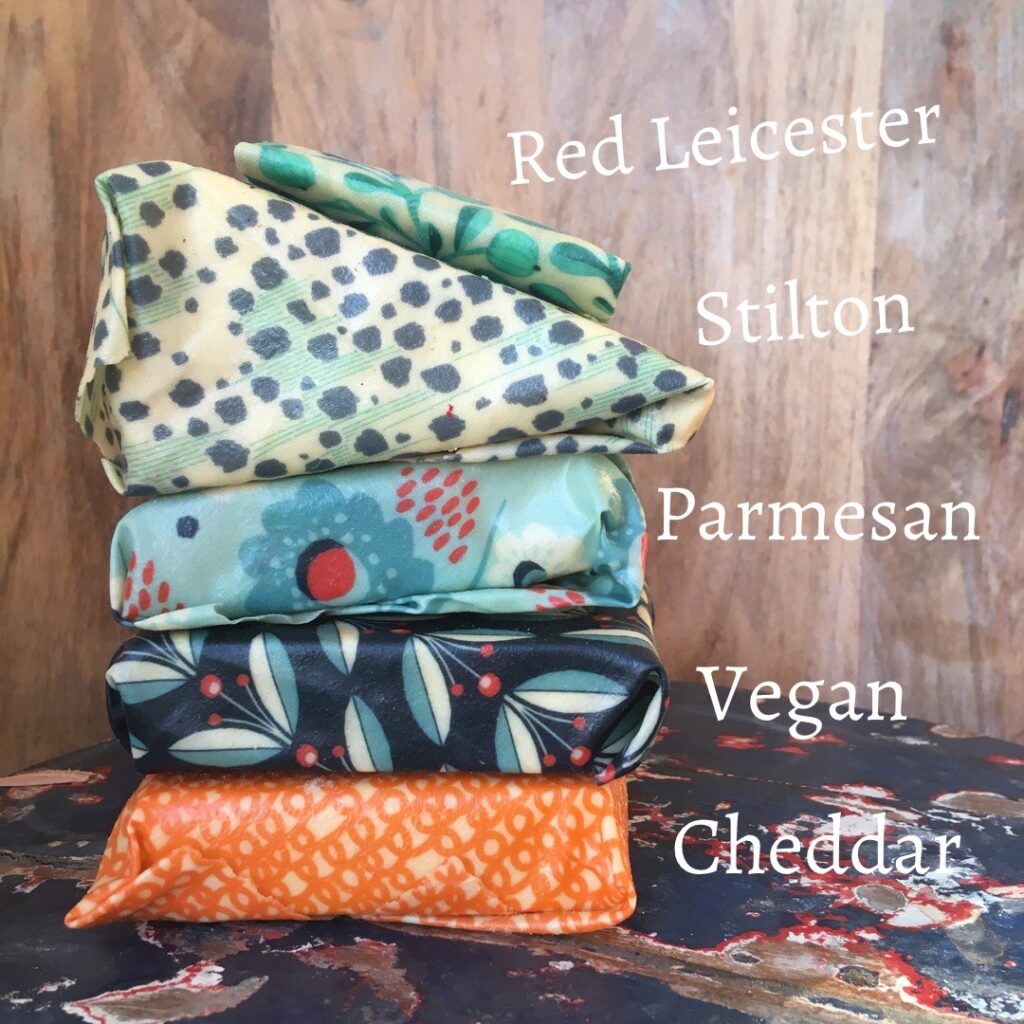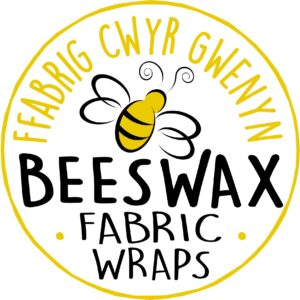 Sally started making beeswax wraps, as a plastic-free alternative to clingfilm, at home on Anglesey to help reduce her own plastic use. When she realised how good they were she turned her hobby into a successful business!
Her reusable food wraps are sticky, but not sticky to the touch and form a great seal to keep your food really fresh. They are easy to clean and will last up to a year.
If you haven't used wax wraps before, they are great for keeping so many foods fresh, like cheese, avocado halves, sandwiches. You can find their top 8 uses here.
You can also buy kits to make your own wraps. All the packaging for the wraps and the kits is bilingual.
She has a vegan-friendly option made from plant waxes and a range of wax wraps made from organic cotton.
Sling the cling and switch to the best beeswax wraps!
Visit the Beeswax Fabric Wraps website here.
---
Bobol Bach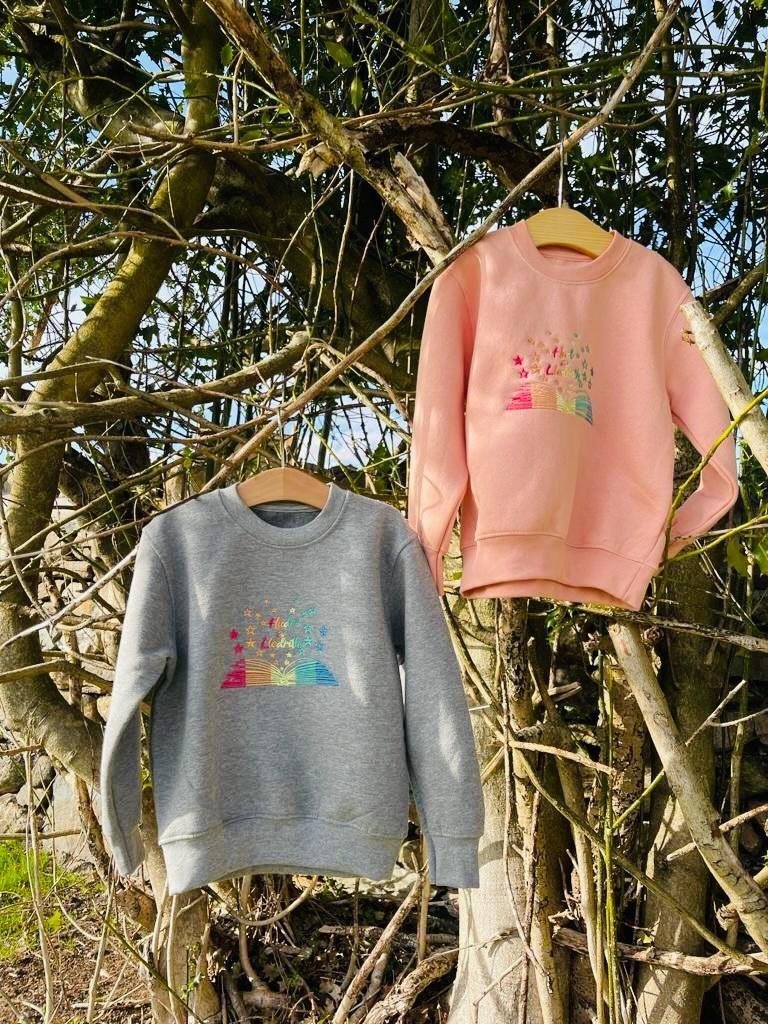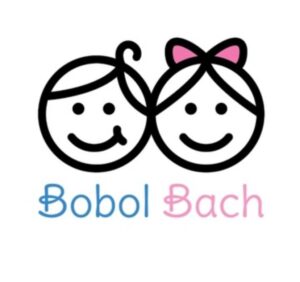 NEWYDD: Mae casgliad newydd Bobol Bach yn dathlu rhyfeddod teulu.
Mae teuluoedd yn cael eu creu mewn sawl ffordd. Boed yn IVF, mabwysiadu, maethu, syroget, rhodd neu' wedi eich bendithio yn naturiol, mae pob plentyn wedi ei wneud o hud a lledrith! Gobeithio y byddwch chi'n caru'r dyluniau newydd, mae nw'n agos iawn at ein calonau.
Heledd a Jess xx
NEW: Bobol Bach's new collection is all about the wonder of family.
Families come in all shapes and sizes. IVF, adoption, fostering, surrogacy, donor or naturally blessed… every child is made of magic. We hope you love our new collection, it's very close to our hearts.
Heledd & Jess xx
---
Gower Brewery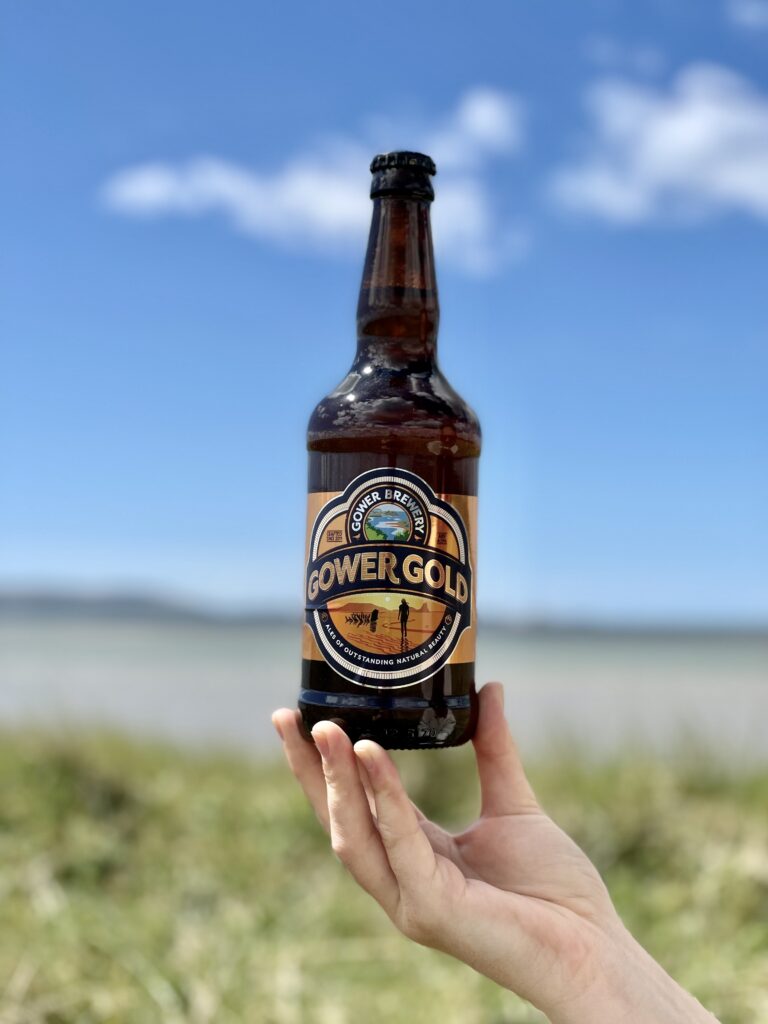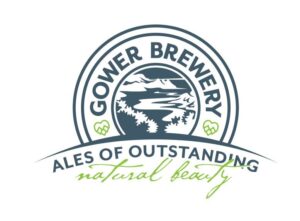 Ales of Outstanding Natural Beauty
Inspired by the love of great beer and the lack of a brewery on the Gower Peninsula – the UK's first area of outstanding natural beauty – the Gower Brewery was born. Established in 2011, we are one of the fastest growing breweries in Wales.
Armed with the best ingredients we can find, we pack our ales full of flavour and natural goodness and ultimately brew beers that we want to drink!
We are proud to help spread the word of craft beer around the country and put Gower on the map as a destination for great beer.
We brew to the highest standards using, old-fashioned, traditional methods. Helping us achieve this is our Master Brewer, Dave Campbell. Dave has over 25 years brewing knowledge and experience.
Call us on: 01792 850681, or email: [email protected]
---
The Garden Fairies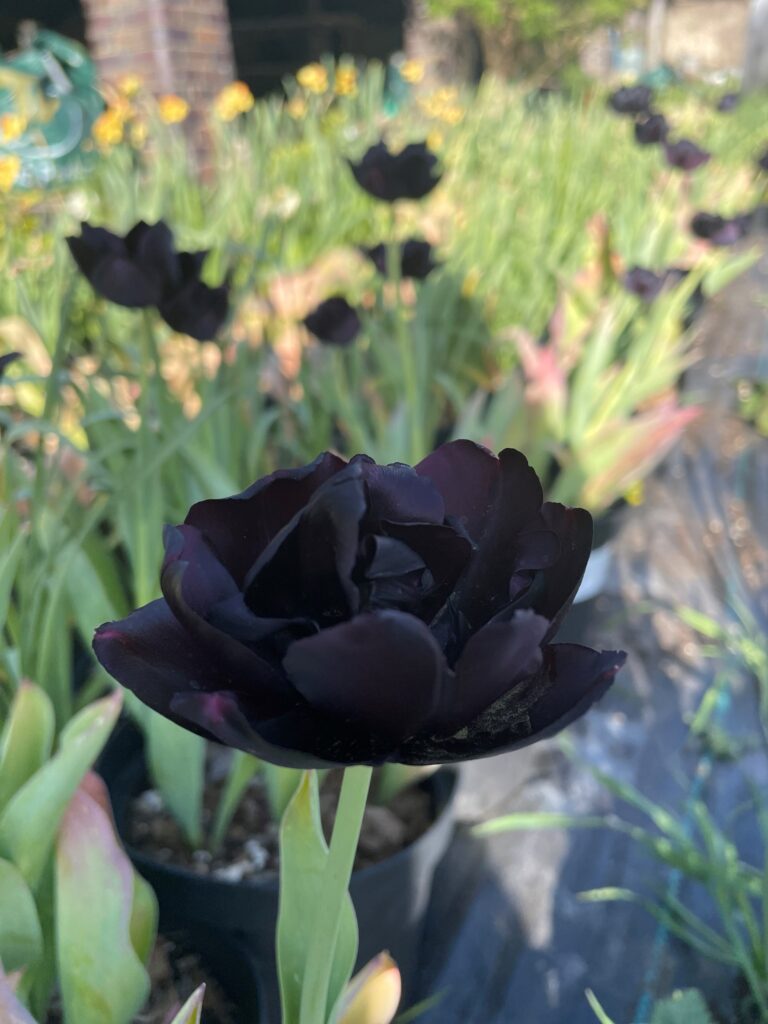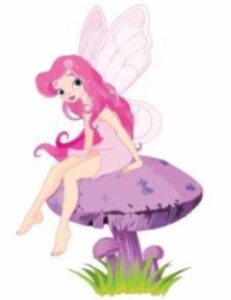 Serving Cardiff & The Vale, The Garden Fairies provide locally-grown garden plants and gifts for all occasions. All of the plants are grown in natural conditions in recycled plastic pots, without the use of harmful herbicides, pesticides or artificial fertilisers.
We offer FREE DELIVERY on orders over £20.
Visit our website here
---
Emily Beach Design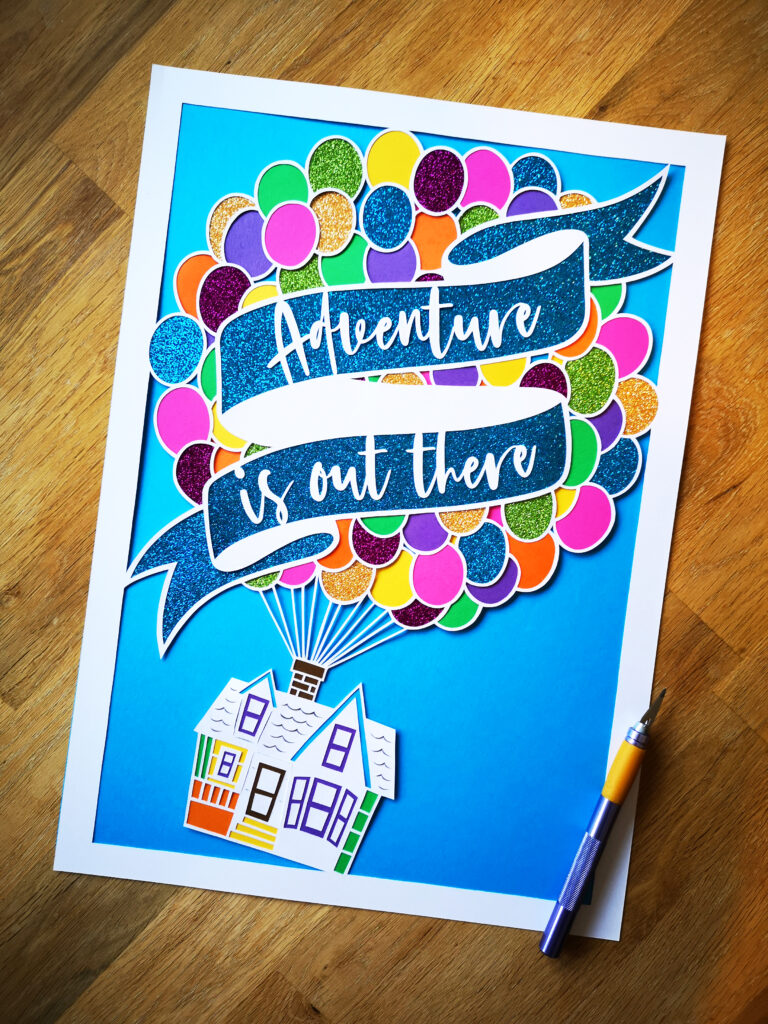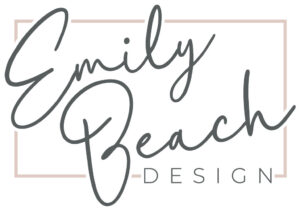 Hi – I'm Emily. Freelance Graphic Designer by day – papercut artist by night – dog lover & ice-cream enthusiast always!
I graduated with a 1st class honours degree in Graphic Design and have worked in the industry ever since – both freelance and in employment. Designing and creating is one of my greatest passions in life. I am never happier than when I am being creative, arty and making and designing beautiful things that can be enjoyed by others.
I started papercutting in 2016 and have been learning and developing my ability of the craft ever since. All pieces are handcrafted, intricate, delicate and colourful, personalised to suit each customer where necessary and then lovingly cut by hand from a single sheet of paper with a scalpel and oodles of love and patience.
Get in touch via email at [email protected], or visit my website here.
---
Shroot – Greens & Greetings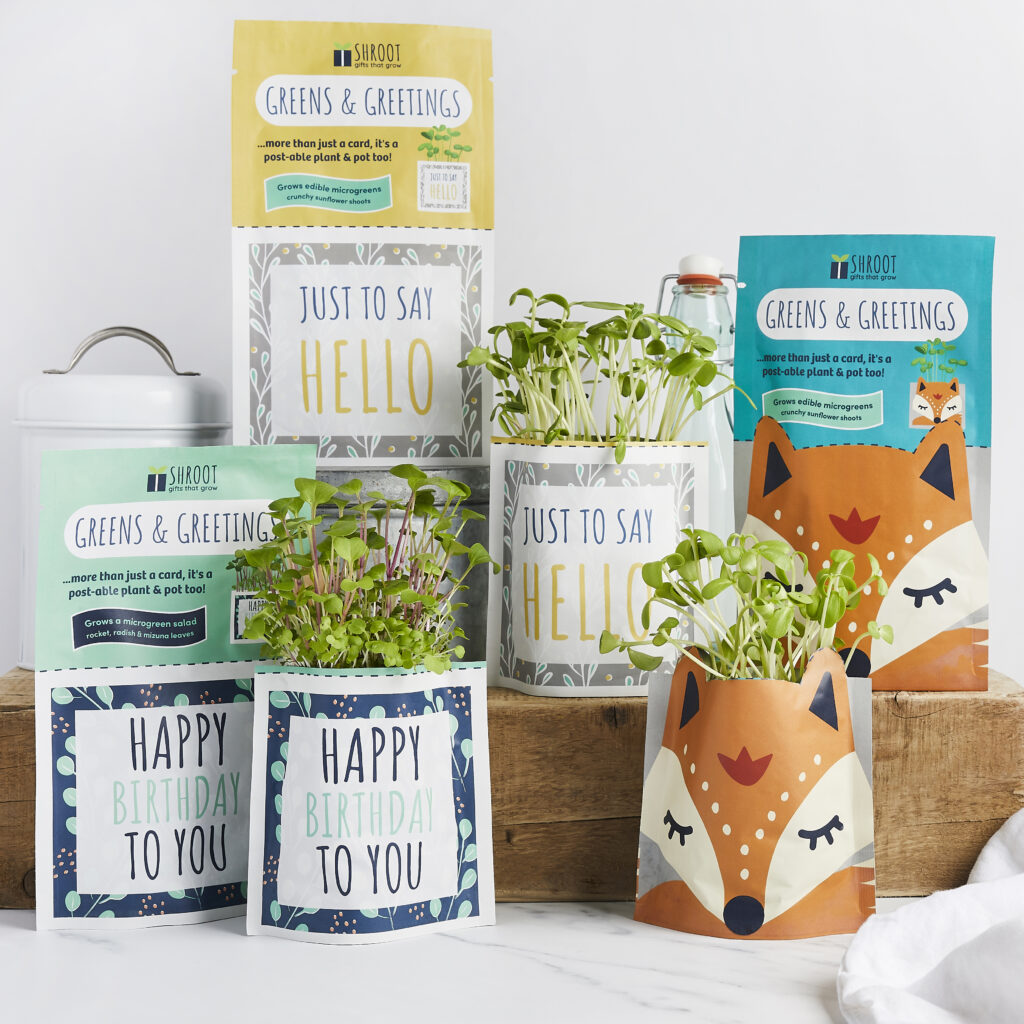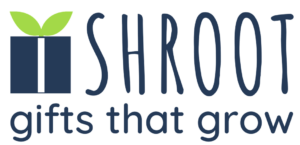 Shroot is a new company based in Penarth, Wales, selling gifts and greetings to sow and grow.
We (Jude Cook and Carolyn Davies) launched Shroot with Greens & Greetings in January 2021. They're a greeting card, envelope and stand-up plant pot in one, containing everything the recipient needs to grow delicious and nutritious microgreens. There are currently 6 designs available, and there's room on the back of the greeting to write a personal message. They're a unique alternative to birthday cards, or just to show you care, any day of the year, and they can be posted anywhere in the UK.
The idea for Greens & Greetings came about during the first lockdown when Jude decided to try windowsill gardening. She discovered the joys of microgreens – so quick and easy to grow. Jude wanted a way of sharing her lockdown hobby with friends. We couldn't go anywhere or see anyone - so coming up with a way to reach out to people actually became a business opportunity.  
Greens & Greetings are available to order via our website, and we're also branching out and selling to retail stores, so hopefully we'll be in a shop near you soon.
You can visit our website here.
---
Yakitori 1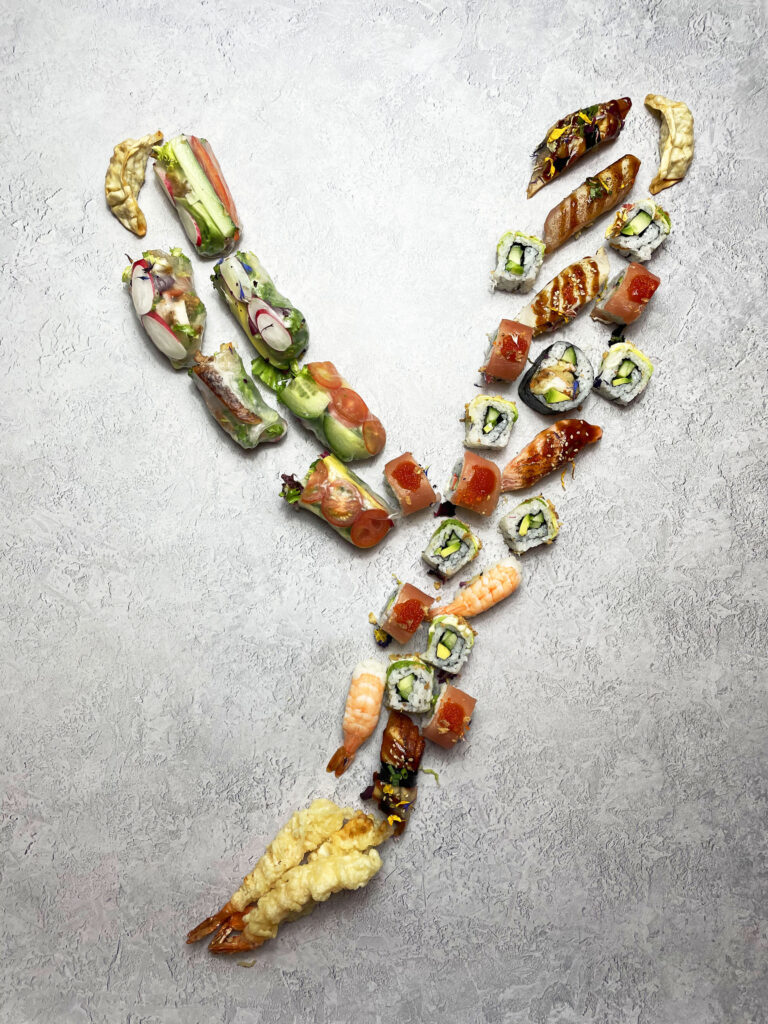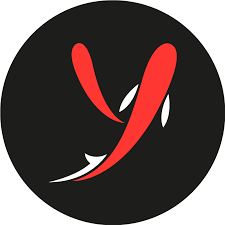 Yakitori 1, located in Mermaid Quay, Cardiff Bay, is a fresh take on traditional Japanese food. Inspired by Japan's fast-paced restaurants and communal nature, we set out to bring the fresh, vibrant flavours of Japan to all.
Our menu is a celebration of Japanese flavours with a fresh take on classic dishes and the invention of new favourites.
Simple Goodness: We create simple, delicious food in a place where all are welcome.
Proud to be Local: We hero local ingredients and fresh produce.
Made for Sharing: We believe in the power of food to bring people together.
Please visit our website for full menu, lunch specials and booking information here.
---
First Fruits Creations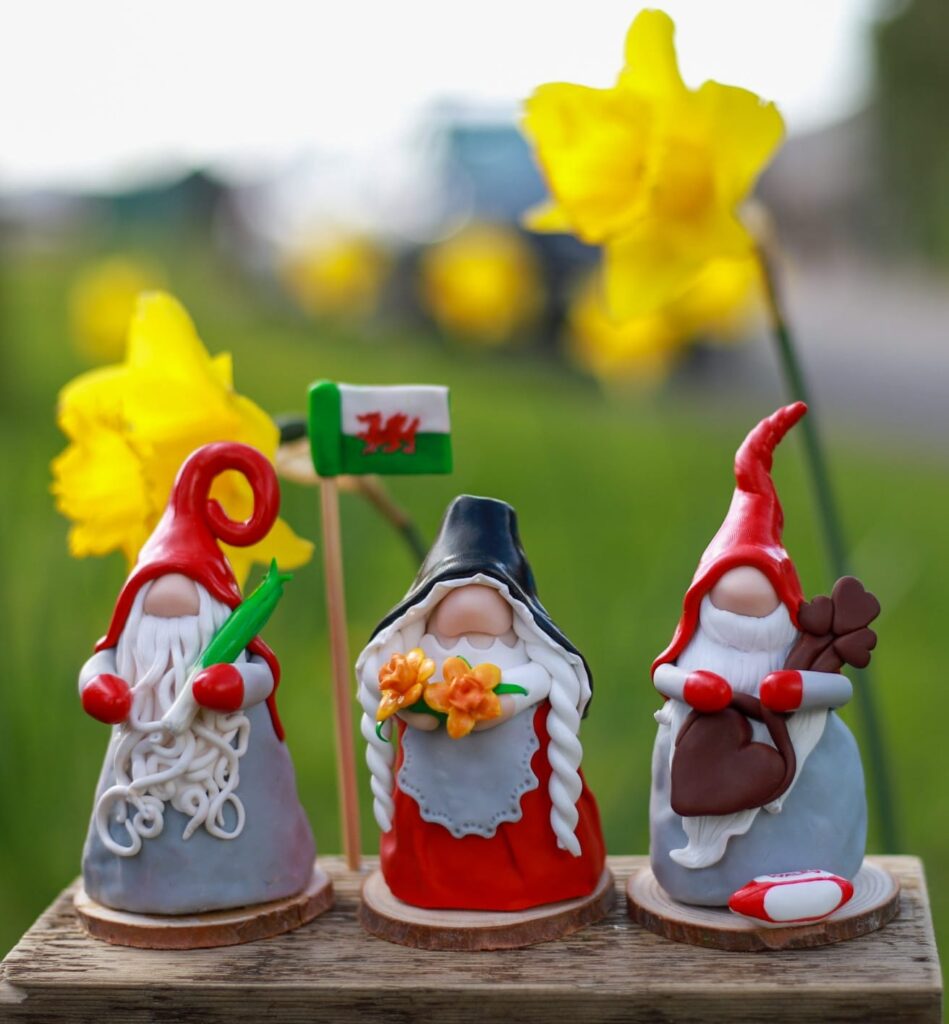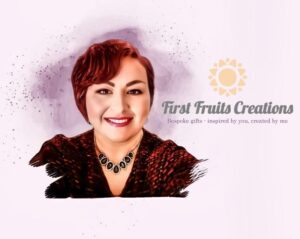 Hi, I'm Carla. First Fruits Creations was started as a creative outlet during maternity leave and has grown far beyond what I could have imagined.
My passion is working with customers to create something truly unique which will be cherished for years to come. We offer a bespoke gift service which allows you to design a Gonk ornament or decorated mug inspired by you and is then created by me. You tell me all about the lucky giftee and I will sketch your very own creation to be sculpted using polymer clay. The clay allows for beautiful intricate details so we can produce amazing miniatures to complete your gift.
We aim for excellence in quality so it will last for generations in a throw-away society and each one is created with absolute care and love.
You can visit my website here and find more information at: https://linktr.ee/Firstfruitscreations
---
Vest & Armour Fancy T-Shirts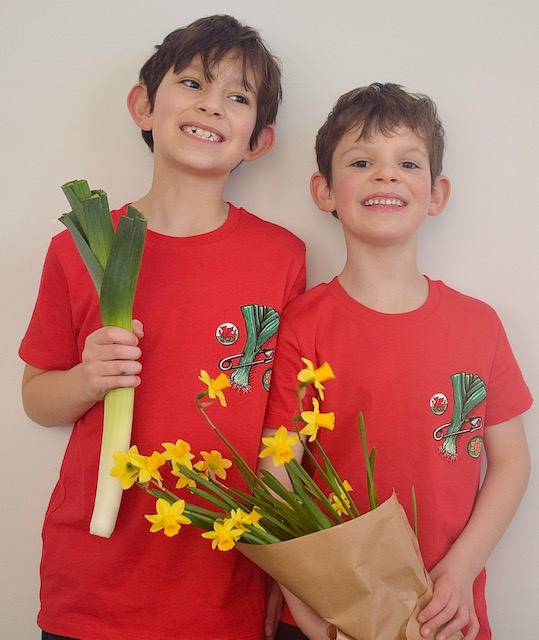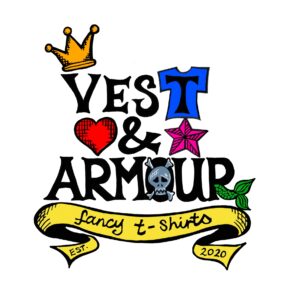 Hi, I'm Lindsay. Vest & Armour is my lockdown business venture. I'm a Welsh costume designer working in TV, and due to lockdown and home-schooling my two boys, I had an extended pause in my professional work.
The idea for 'dressing-up style' t-shirts came from a children's TV show I designed years ago, coupled with one of my boys refusing to wear a fancy dress costume to a theme day at school! I ended up making him a painted t-shirt to fit the theme and he was happy to wear familiar clothes and he still felt part of the day.
I did some t-shirt printing courses at The Printhaus in Canton to develop my ideas, and they now hand screen print all my stock for me.
Every design is original and hand drawn by me. I try to keep print runs short, so you know you have a limited edition t-shirt!
All my packaging is plastic-free, recycled, recyclable and compostable. I've also now moved over to using 100% organic cotton t-shirts from a Fair Wear Foundation and PETA approved company.
Photographs: Katie Barrett Photography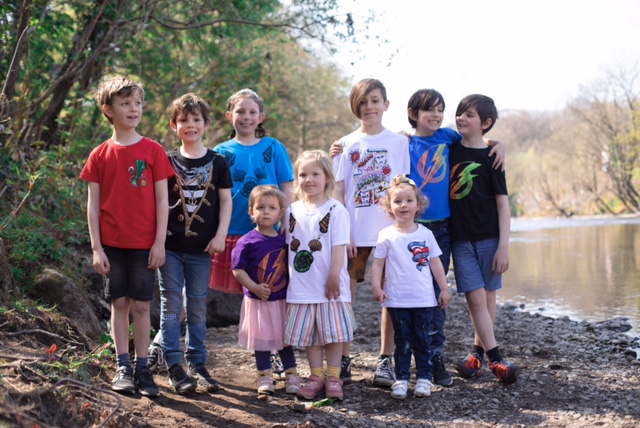 ---
Restaurant 1861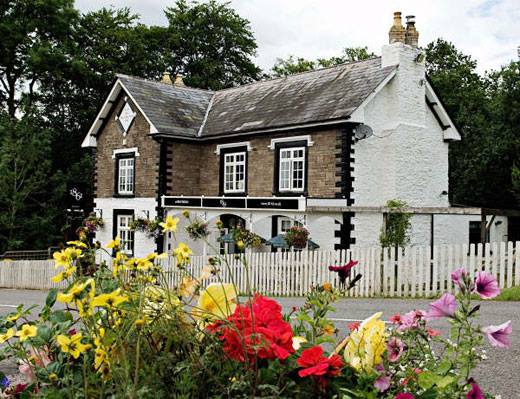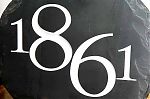 Hi, I'm Simon King, the chef and co-owner of Restaurant 1861, a gourmet restaurant in the beautiful Monmouthshire countryside, with my wife Kate.
You'll dine in style at Restaurant 1861 because we select the best of fabulous local produce, cook it to perfection, and present it to you with a delicate and imaginative touch.
I learned my culinary skills in some of the best restaurants in the UK, and now I give you a gourmet experience in our lovely rural location near Abergavenny.
Voted one of the best restaurants in Wales in a recent poll, Restaurant 1861 has a sophisticated ambience with friendly, attentive, and highly professional service led by Kate, who is an experienced hospitality professional and event co-ordinator.
Open for lunch (Wednesdays to Sundays from 12pm) and dinner (Wednesdays to Saturdays from 7pm), our delicious dishes are created from fine seasonal produce, so our menus change with the seasons. We offer Sunday lunches, three-course set meals, a la carte dining, and a seven-course tasting menu.
Call us on 01873 821297 to check our availability and to book your table.
We also cater for parties and celebrations such as birthdays, anniversaries, and small weddings. Please call Kate on 01873 821297 for more details. We hope to welcome you soon!
You can read more about us on our website here
---
A Thousand Words Gallery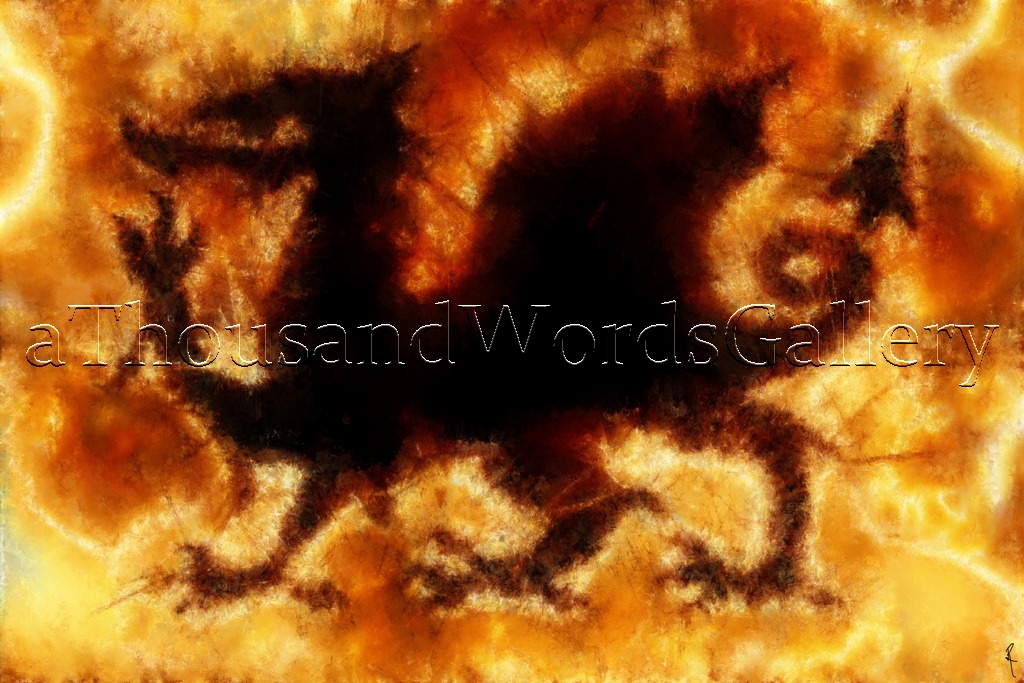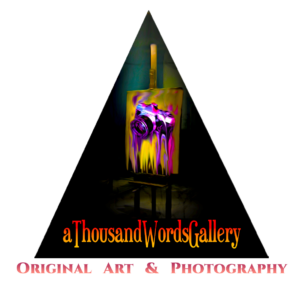 My name is RL MacLeod and my gallery, situated in the Kingsway Shopping Centre, Newport, has been open for over 15 months. I display and sell my own artwork and photos of Newport, Wales and the rest of the world.
In-store, I display canvases of my best work and also about 200 A4 prints, whereas my website currently has about 40 canvases, but will soon be offering approximately 300 of my pictures as prints of various sizes and other items.
I have displayed my art in an exhibition at the Westgate Hotel, appeared in the South Wales Argus twice and was awarded Most Creative Artwork Business (South Wales) 2021 at the SME UK Enterprise Awards.
Visit my website at: www.aThousandWordsGallery.co.uk/
Email: [email protected]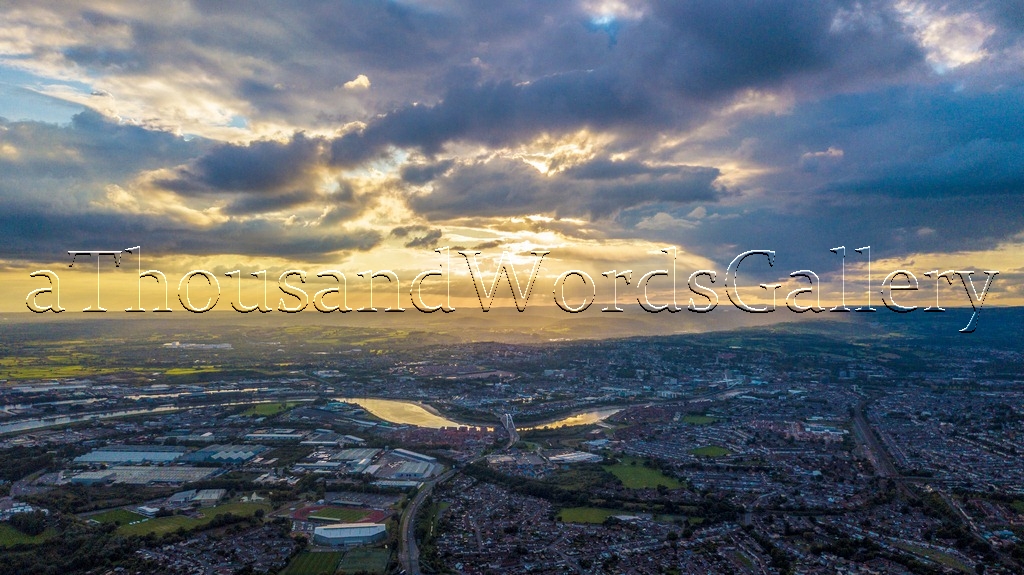 ---
Fromwaleswithloveuk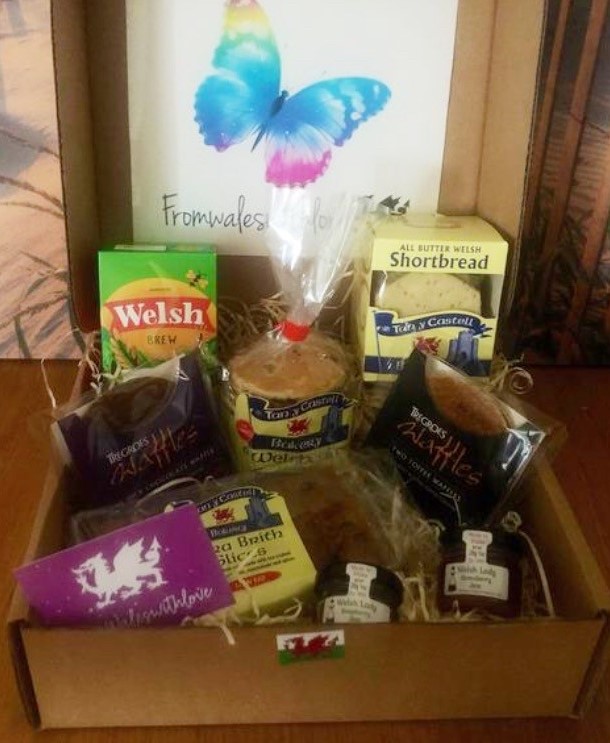 Fromwaleswithloveuk is from the Clwydian Range in north Wales. We source the most delicious Welsh products for our hampers and our Welsh gifts are lovingly hand-made.
Visit our Etsy shop here
---
The Stubborn Duckling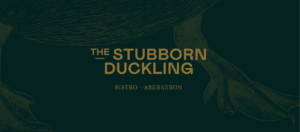 Hi, I'm Dan. The Stubborn Duckling is a newly-opened restaurant in the Georgian harbour town of Aberaeron, Ceredigion. Our aim is to bring you a great dining experience, in our warm and welcoming restaurant, while still offering great value for money.
Since I first came to work in Aberaeron I knew I wanted my own restaurant here, so when the opportunity to take over the old flower shop in Alban Square presented itself I jumped at the chance!
We currently have 24 seats and don't offer any turnovers, so as to give an intimate dining experience, at your own pace. We look forward to welcoming you whether you have been previously, or if it's a first visit.
Visit our website at www.stubbornduckling.co.uk, email us at [email protected], or call 01545 571700.
---
The Grate Cheese Deli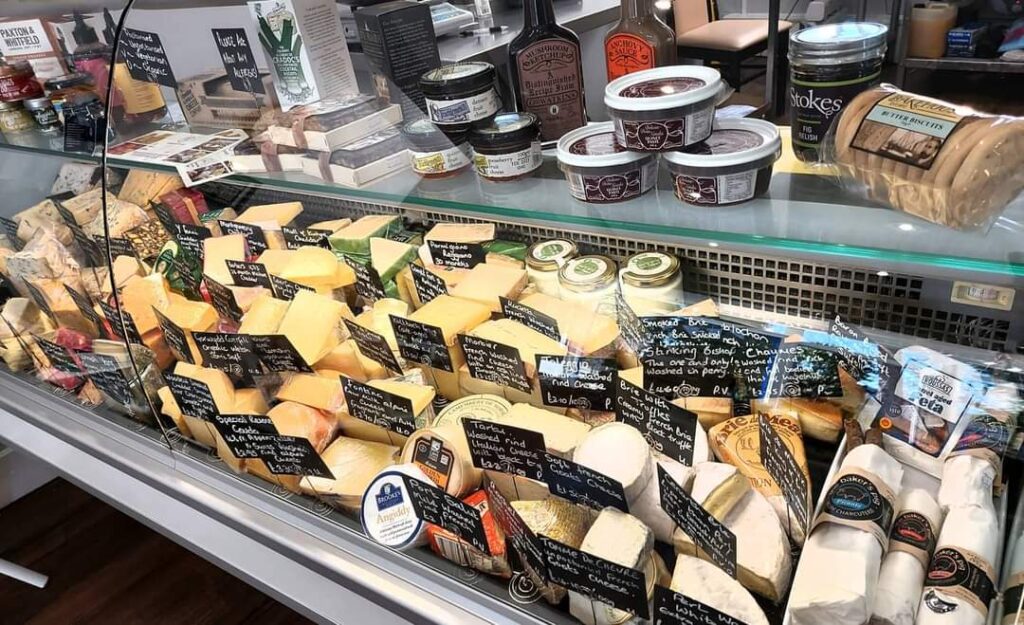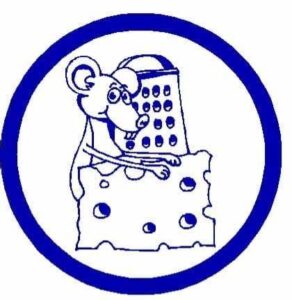 Hi, I'm Cheryl. I'm based at 34 Seaview Road in Colwyn Bay, opened June 2019. We sell lots of Welsh, British and international cheeses, chutneys, jams, peanut butter, sweet and savoury biscuits, honey, chocolate, coffees, teas, oils and vinegars, gifts etc.
Our range of cheese changes daily, and we welcome your orders via telephone, social media, or online.
Better still, if you're in the Colwyn Bay area, come and pay us a visit for a shopping experience that will see you leave with a wealth of knowledge and delicious goodies too!
Visit our website at thegratecheesedeli.co.uk, or call us on: 01492 338327.
---
Orange Ivy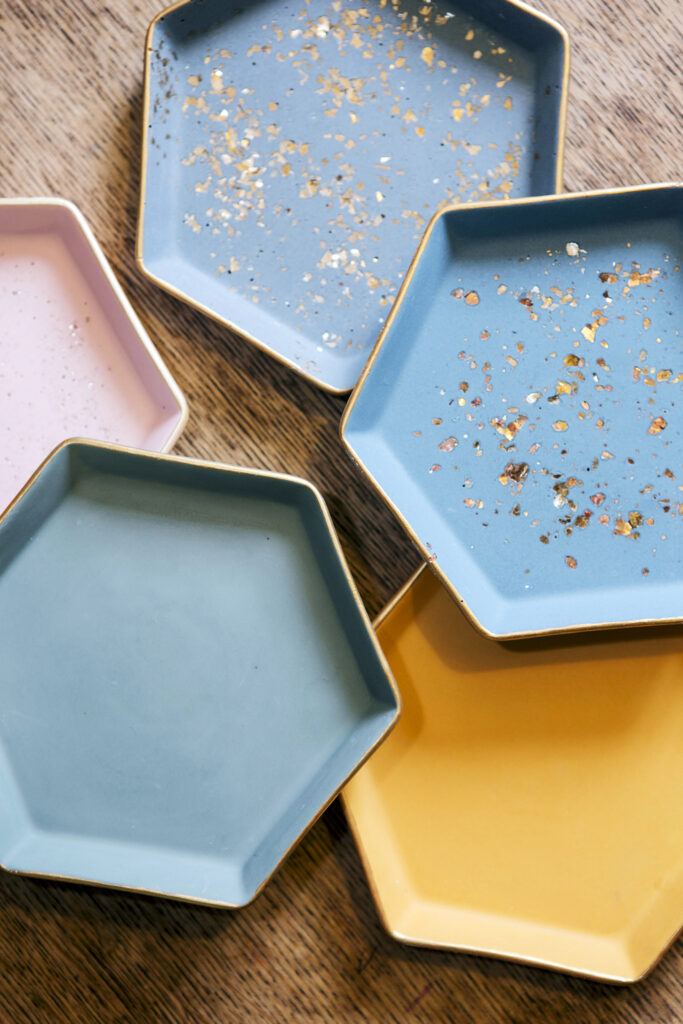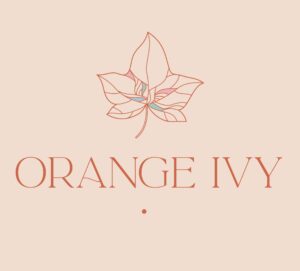 Hi, I'm Lousie. I moved to Pembrokeshire last year and started making and selling my simple home accessories made from Jesmonite, an eco-friendly resin.
My items range from candle holders, nursery accessories, ring holders and jewellery dishes to plant pots.
Most of my items can be personalised as they are hand-made upon request, so feel free to contact me and request a different shade or for a name to be added to a jewellery dish.
Visit my website at www.orange-ivy.com or email [email protected] for more information.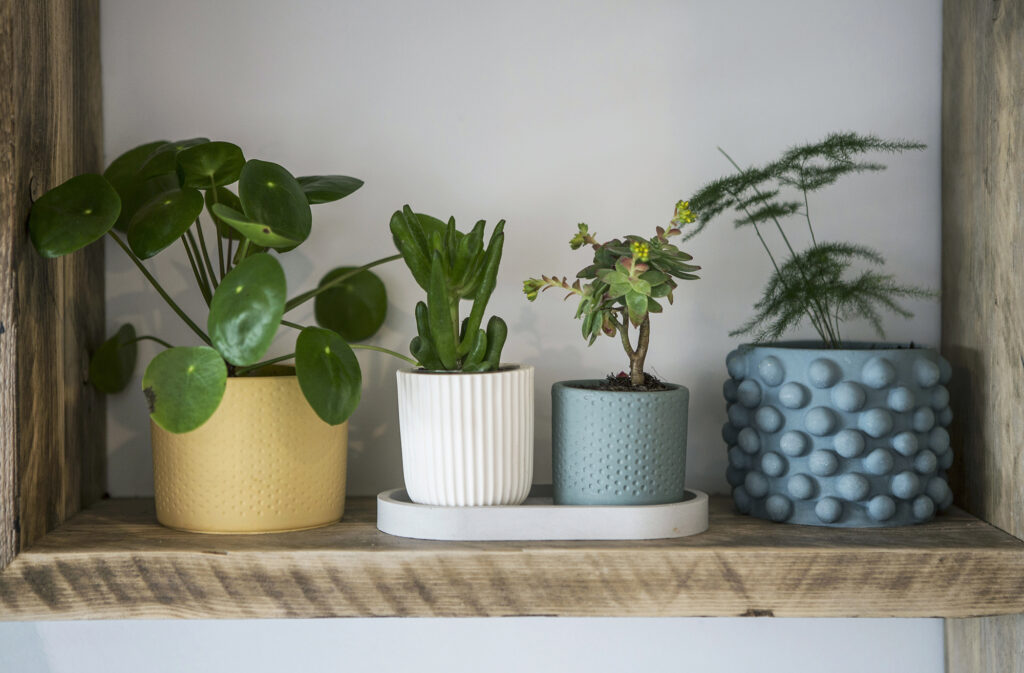 ---
From A Seed Designs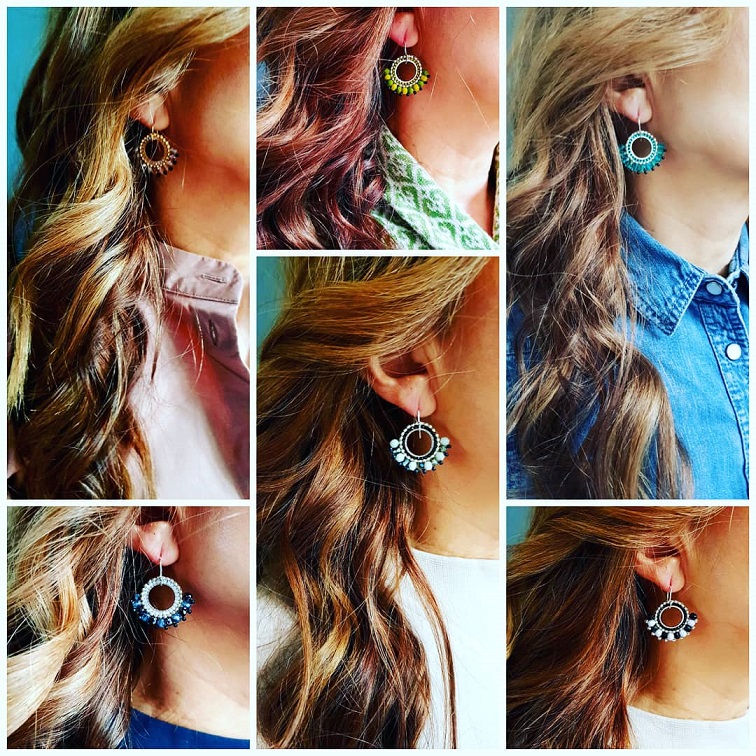 My name is Anne and I am based in south Wales. I create colourful jewellery from glass and Miyuki beads. I also custom-make gold and silver crochet bracelets and rings.
I only do a few pieces of each and come up with new designs and colours as often as possible.
---
Grazeful Feasts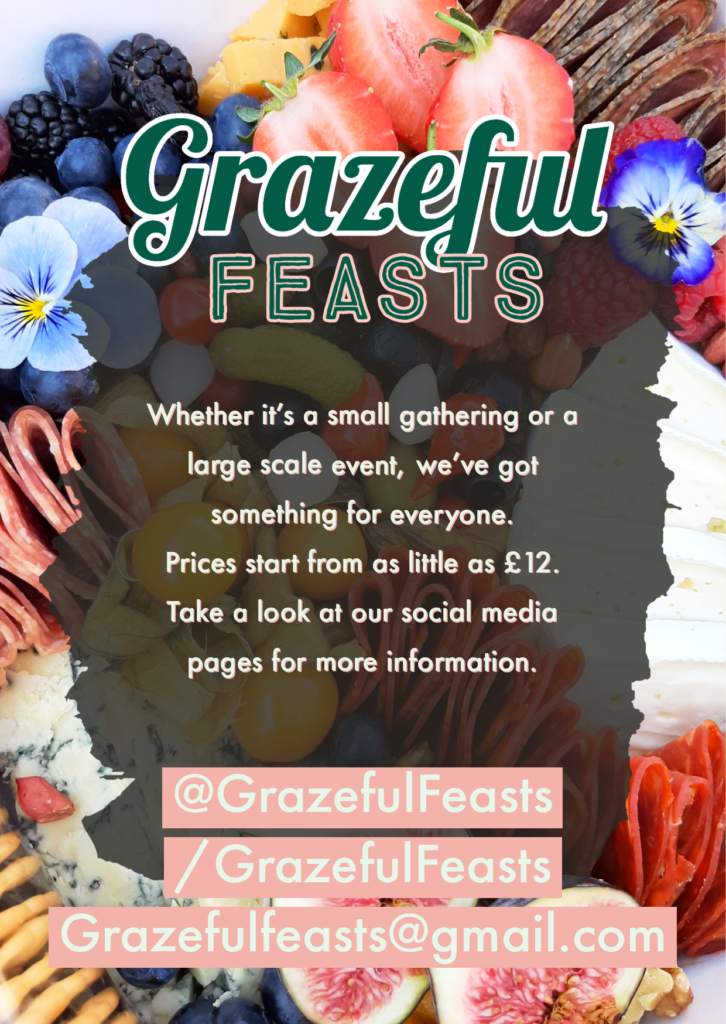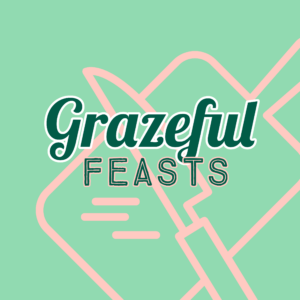 We're a small business based in Coity, Bridgend, in south Wales, who love serving up lots of home-baked goods and creating pretty tablescapes full of local quality produce.
We aim to be as inclusive as possible with options for vegetarians, vegans and those with allergies too. Whatever the budget, occasion or theme… we've got something for everyone!
Email us at: [email protected]
---
Inplico Design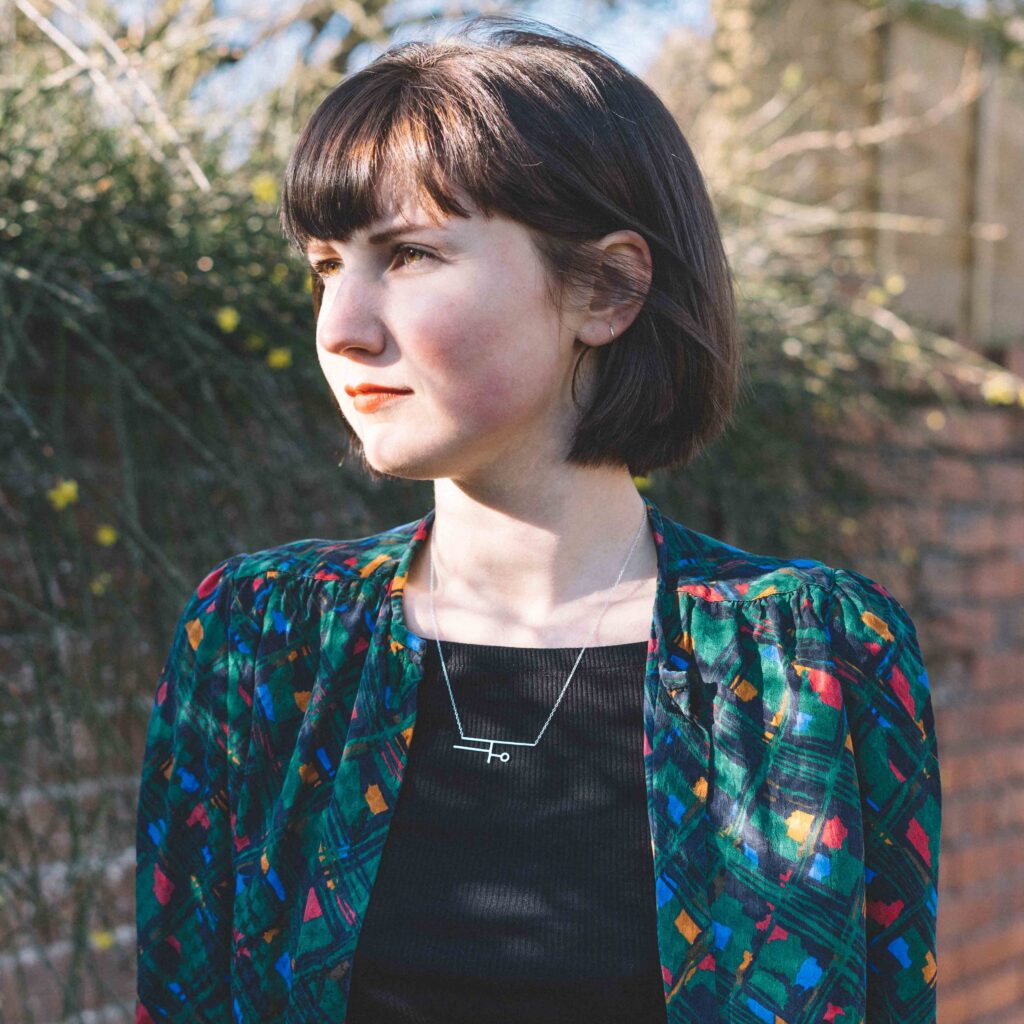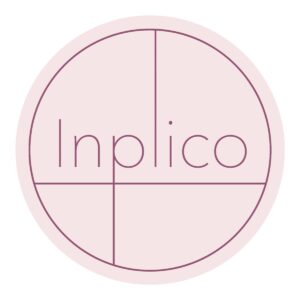 Inplico Design is a sustainable jewellery brand run by Roz. All Inplico jewellery is designed and hand-made in her Cardiff studio from recycled gold, silver brass and gemstones.
As well as her collection pieces, Roz makes bespoke jewellery designed just for you and can even use your old, unworn jewellery as a starting point for new designs.
Visit Inplico Design website here for a full range of products.
---
Hathren Brownies and Bakes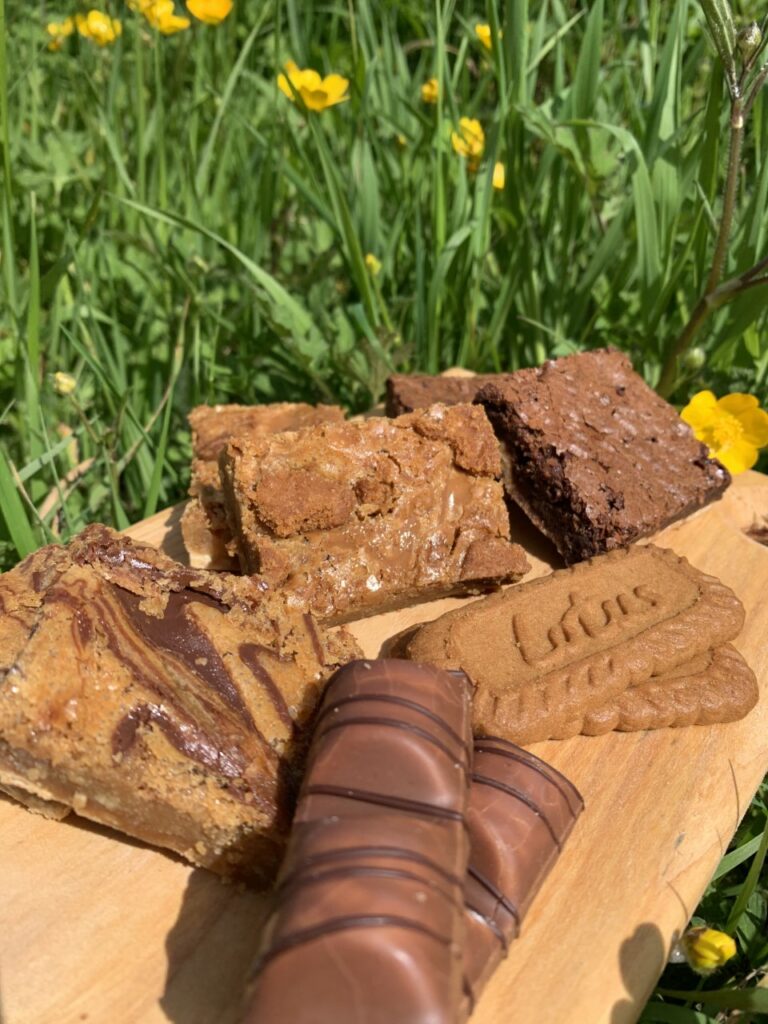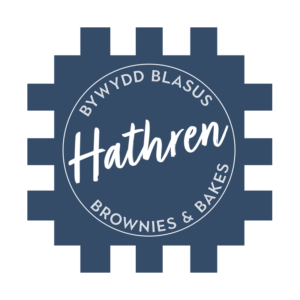 Hi, I'm Meinir, a part-time teacher and mother-of-three sharing uniquely delicious brownies and bakes from the heart of west Wales. I've been baking Brownies for the past eight years.
Friends and family go crazy for them… so we made them available online.
I make these delicious bakes at home in our Welsh farmhouse, baked fresh and to order, by hand, in small batches with carefully sourced ingredients.
As the daughter of a dairy and sheep farmer, I've appreciated the importance of great-tasting food, not always healthy, but comforting and tasty, enough to help you endure the elements. Shearing day was the highlight of the year with all the local farm wives competing with their bakes.
The name Hathren derives from a stream that flows through Cwmann, the village where I live and joins the Teifi near the Ceredigion and Carmarthenshire border.
Visit the website at www.hathren.co.uk
---
Bragdy Cybi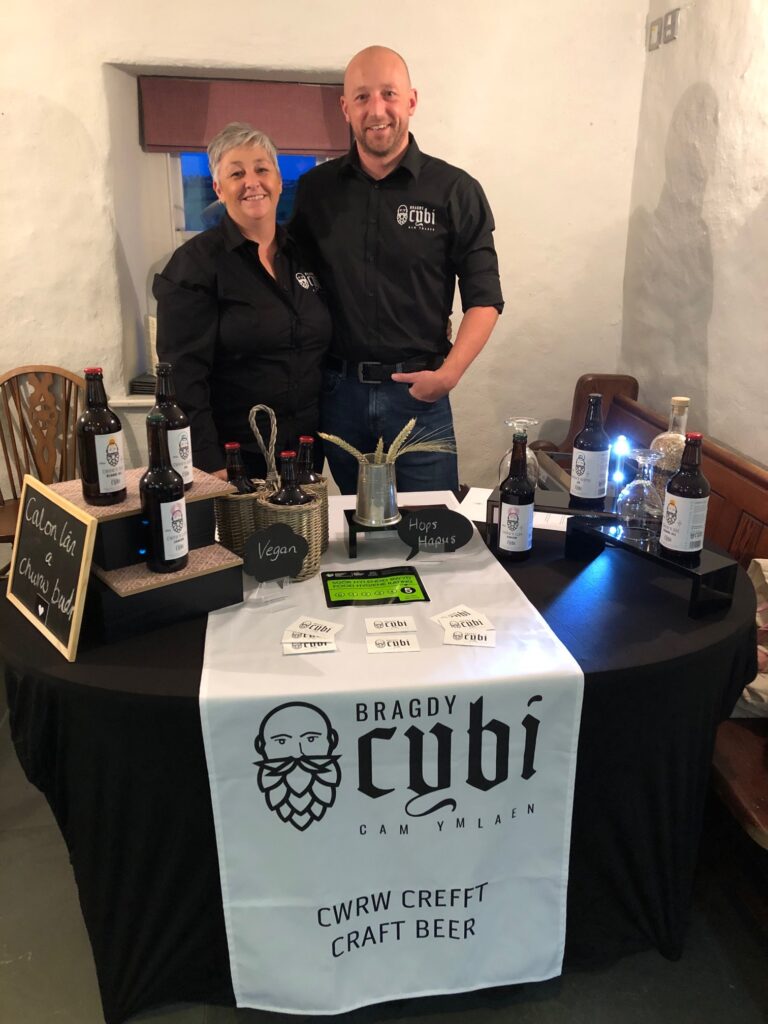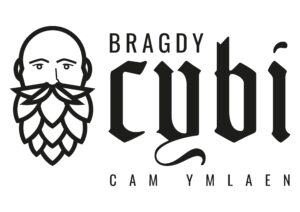 Hi, I'm Bethan. We're a new microbrewery in Holyhead, Anglesey, and we've just expanded from our one-barrel system at our shop site to a 10-barrel system on a nearby industrial estate. We brew craft beers ranging from Blondes, IPAs , bitter and stouts and the occasional MIPA and Neipa.
We sell from our shop near the high street in Holyhead, as well as online. As we expand, we are also expanding our trade customer base, with more local businesses being added daily, including restaurants, delis, convenience stores and local visitor attractions.
We're hoping to add a tap room, brewing experiences, as well as extending our range at the shop to include other Welsh microbreweries' beer and local gins.
We're a workforce of two. Myself and Dan the brewer, who's also my husband! We're new to the industry and only thought about this as a career when Dan was faced with redundancy.
Since we opened in early 2020 we've won a two-star Great Taste award and been finalist in Wales Start-up Business 2020, 2021 (food and drink).
We're currently working silly hours, but as we're passionate about what we do and want a successful business, we don't mind one bit!
Visit our website at bragdycybi.cymru. Telephone: 01407 769651.
---
SerenDipity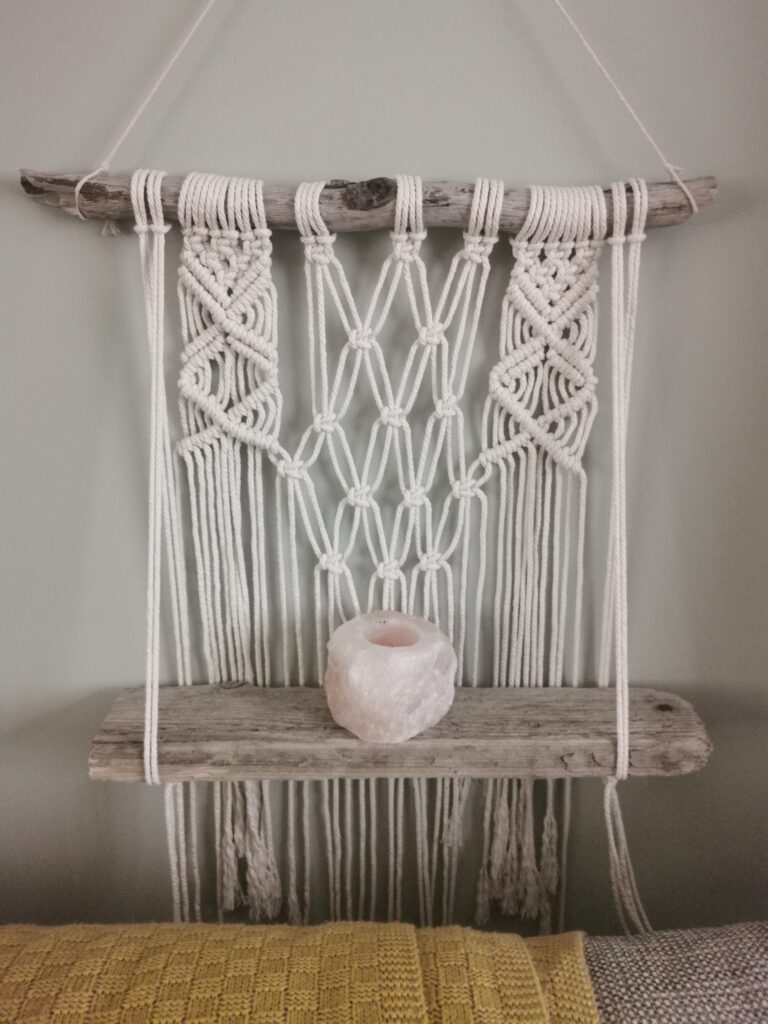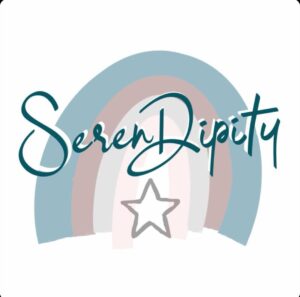 Hi, I'm Connie and I'm the maker here at SerenDipity. I love to create macrame pieces for your home or gifts for that special occasion.
I have a wonderful beach nearby that has the most amazing driftwood so each piece is unique and handpicked by me for a wall hanging or plant hanger.
I love to discuss your own individual ideas and bring to life the images you have in your head. I am very lucky to have started this as a hobby to try and focus my mind during the pandemic that has now evolved into such a lovely little business. Every day I thank my lucky stars.
---
UDE Marine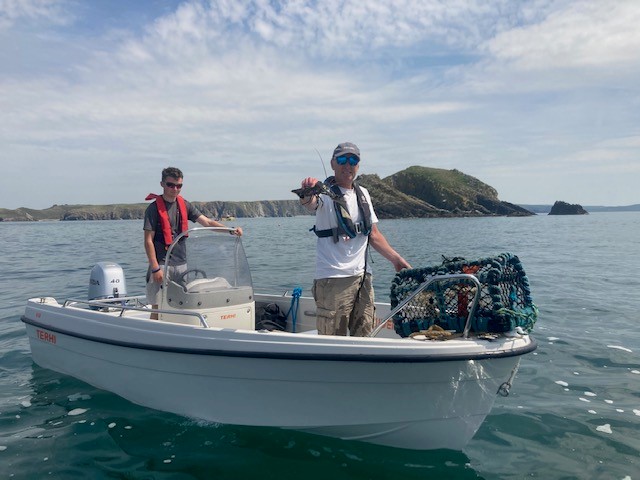 UDE Marine is a family-owned boat sales business based in Solva, Pembrokeshire. We dedicate our efforts towards small inshore boats best suited for family fun and fishing.
We offer a range of options and drive-away packages, and our professional team is here to offer help sales and after-sales service.
UDE Marine is based at Unit 5, Broadlands Enterprise Park, Solva, Haverfordwest SA62 6BR. Visit our website at www.udemarine.co.uk, email [email protected], or telephone +44 (0) 1437 723190
---
Wickedly Welsh Chocolate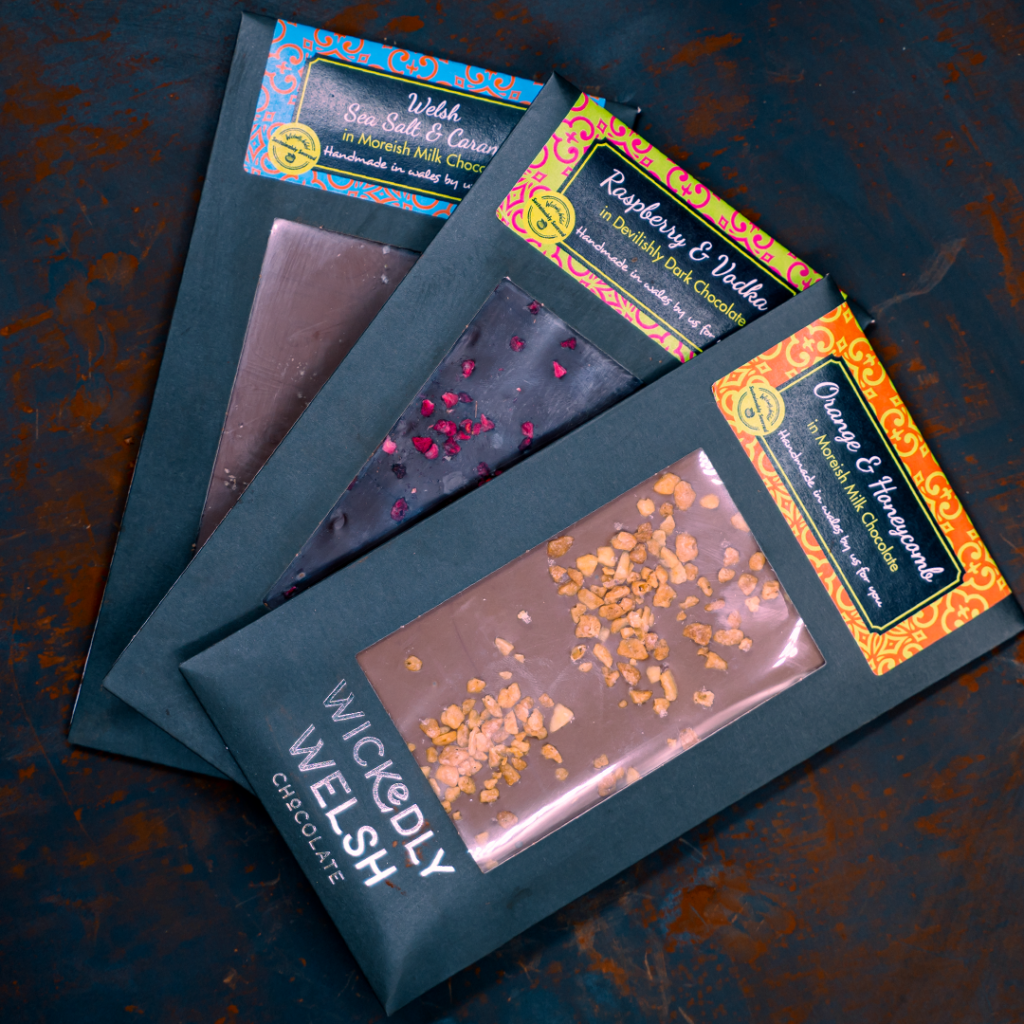 The Wickedly Welsh Chocolate Company is a family-run business whose owners Karen and Mark are truly passionate about all things chocolate. Creating unique and distinctive flavours is our speciality.
Our amazingly talented team are working hard mixing, blending and perfecting our distinctive range of high-quality contemporary handcrafted chocolates.
To top it all off we're a small business with a big conscience so we source ingredients locally where we can, all our packaging is compostable or recyclable and our chocolate is sustainably sourced.
Visit our website at www.wickedlywelsh.co.uk/, email at [email protected], or telephone 01437 557122.
---
Hariso Oven Cleaning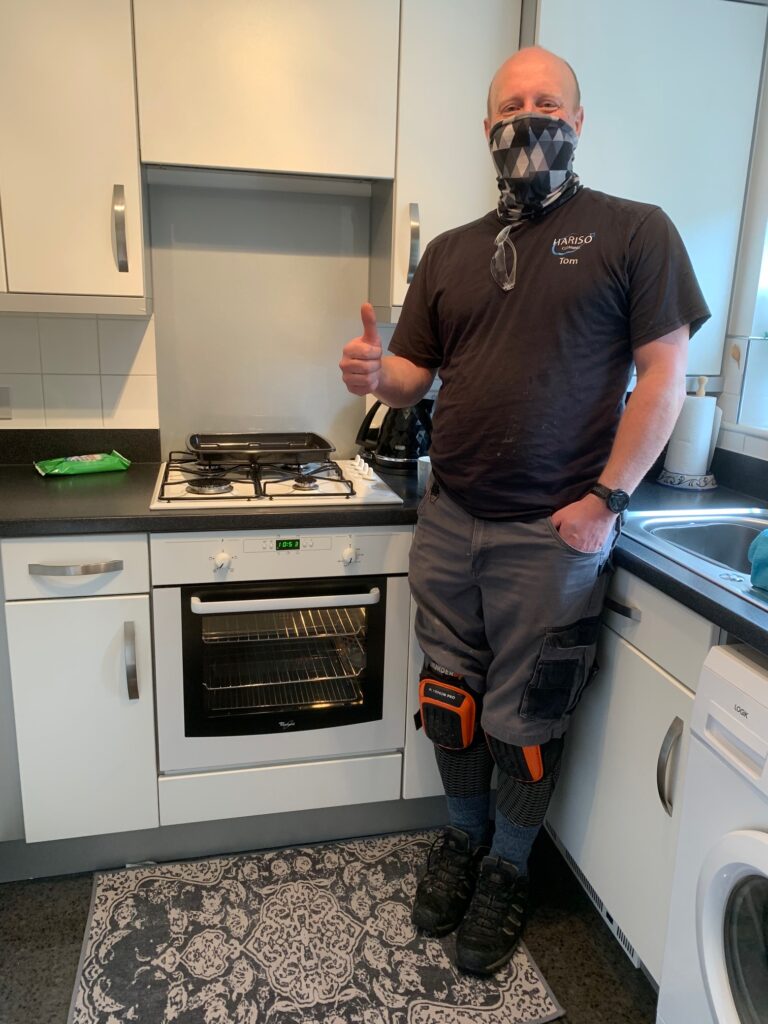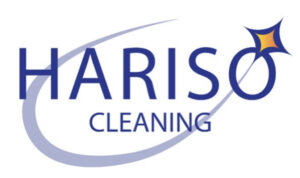 Launched in August 2020, we offer a domestic oven, grill, hob, hood and BBQ cleaning service.
We will return your dirty oven back to its original new state, just like you bought it from the shop. We also have the qualification to clean small cafe, pub and restaurant extract and canopy systems, so we've got you covered there if that's your thing!
Visit our website here
---
Printiau Celyn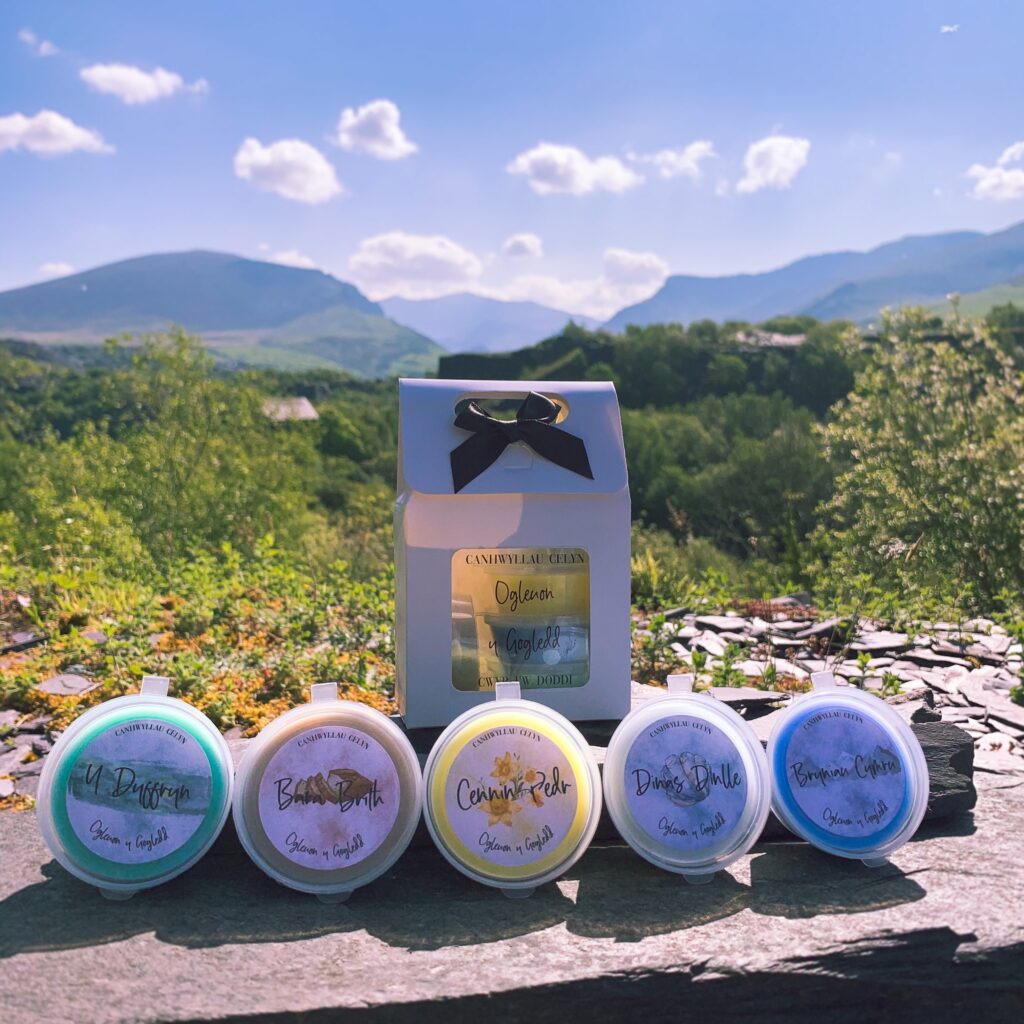 Based in north Wales, in the middle of the mountains, we offer business stationery, homeware, gifts, decor, personalised gifts, custom orders, hampers, wax melts and more!
Visit the website at www.printiaucelyn.com
---
Crane Jewellery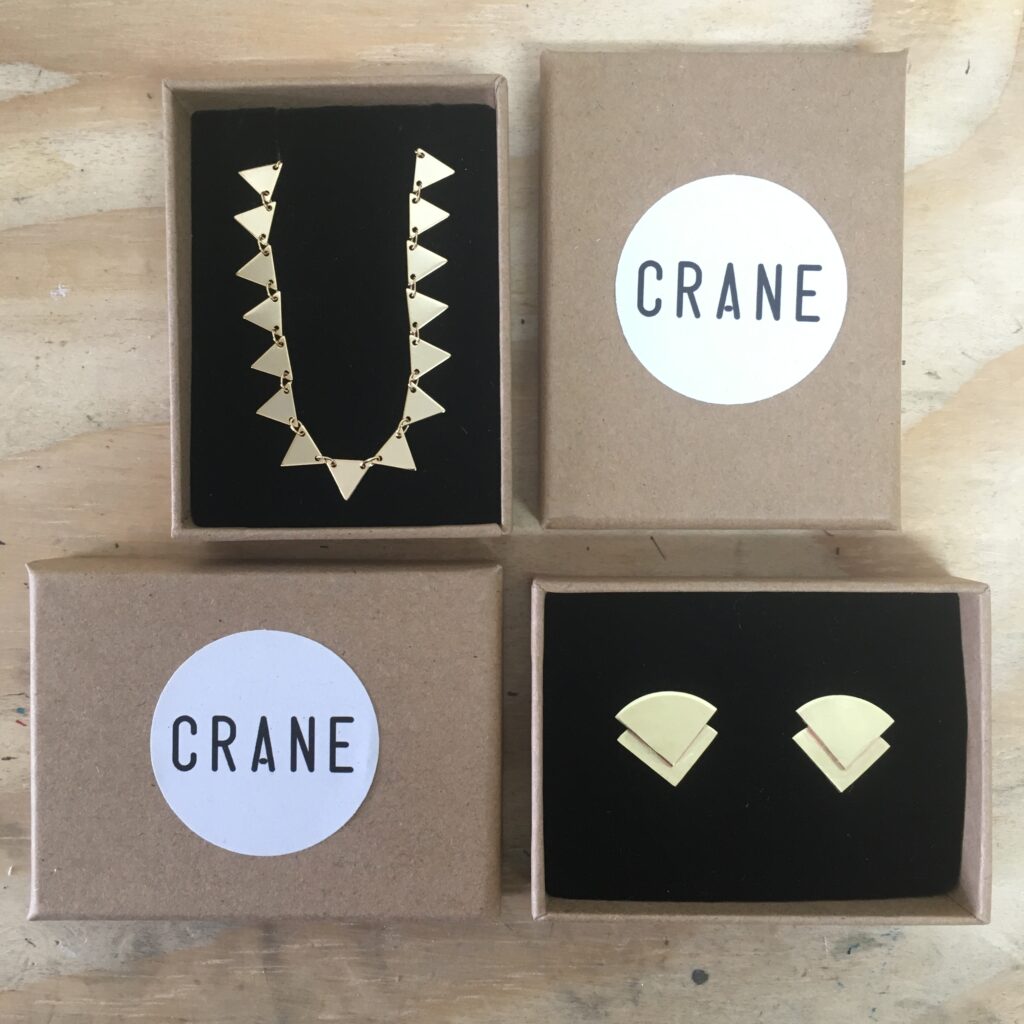 Crane Jewellery is run by Jodie Davies, who makes a range of unique jewellery using eco-silver, brass and ethically sourced semi-precious stones.
Jodie works from a re-purposed shipping container studio at The Bone Yard in Cardiff. Her work is inspired by symbolism, art deco style, architecture and other cultures.
---
Welsh Coast Crochet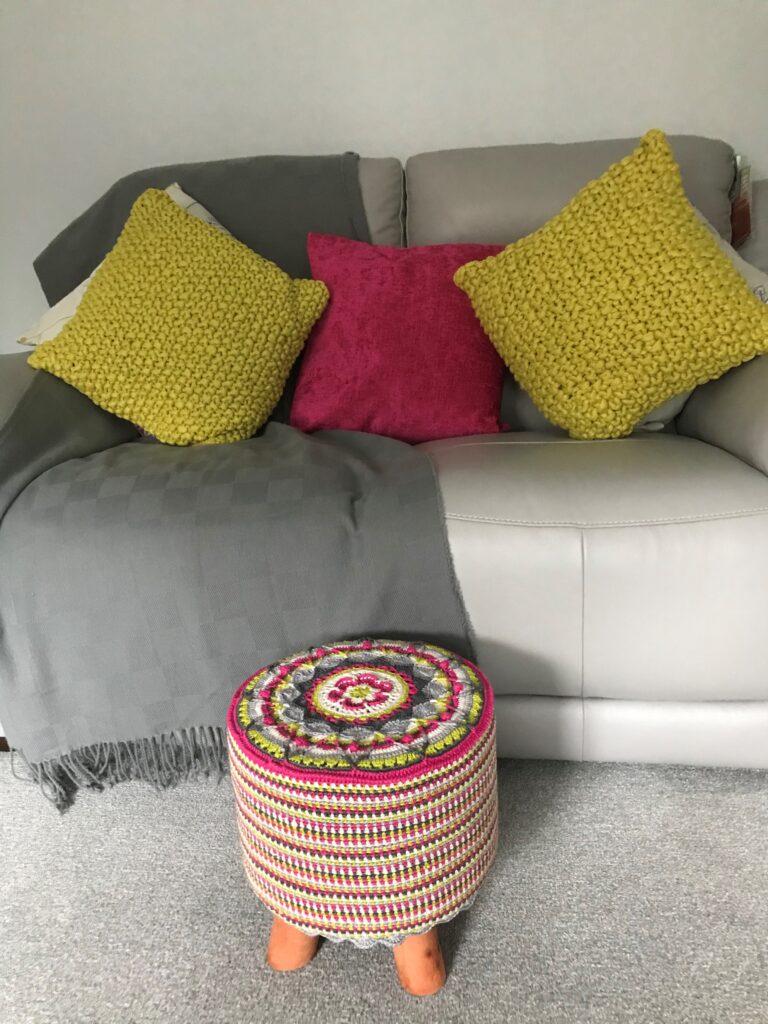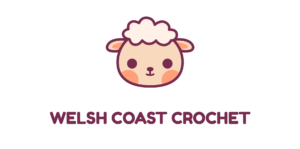 Hi. I'm Beth, the crafty hands behind Welsh Coast Crochet. I'm a fibre artist living in the rural Vale of Glamorgan.
I love working with yarn… turning a ball of string into something magical! I work from a 0.5mm hook with sewing cotton, right up to chunky t-shirt yarn and a 15mm hook!
I specialise in making intricate flower brooches and mandalas that are turned into wall hangings and stool covers.
I work to any colour combination and am happy to discuss commissions for personalised items.
Etsy shop coming soon!
---
Orange Garden Design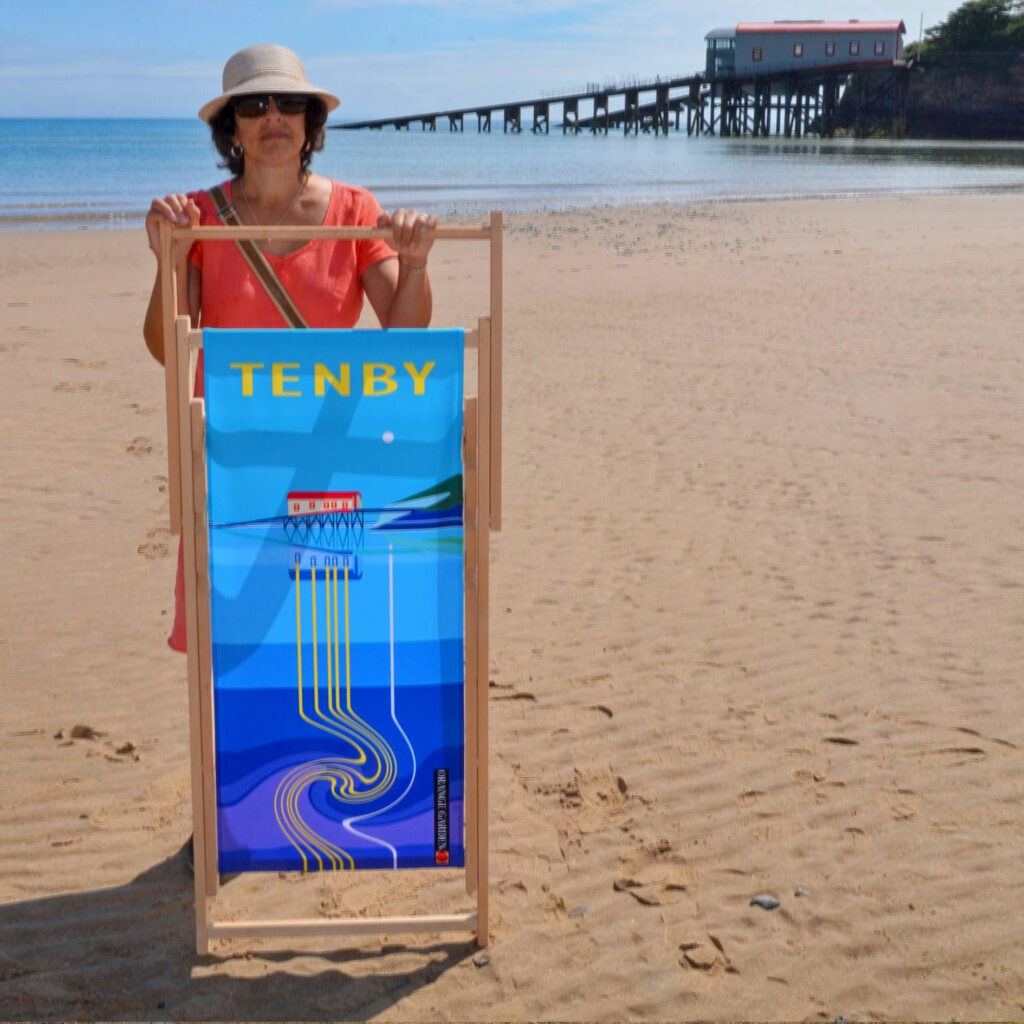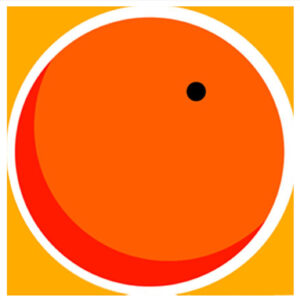 The landscape of Pembrokeshire inspired us to start Orange Garden Design. Set up by wife and husband team, Eira and Justin, we create colourful and eye-catching artwork created using both traditional techniques, such as drawing and collage, alongside photography and digital design.
This artwork has been used for prints, deckchairs, album covers, greetings cards and interiors – so far! However, we enjoy new challenges, so if you have a project coming up which requires graphic art or photography please get in touch!
Our artwork is available through several local outlets in Pembrokeshire as well as online, but for individual commissions it's best to contact us directly through Facebook, Instagram or email [email protected] to discuss details.
Visit our website at orangegardenonline.net
---
Ruby Moon Designs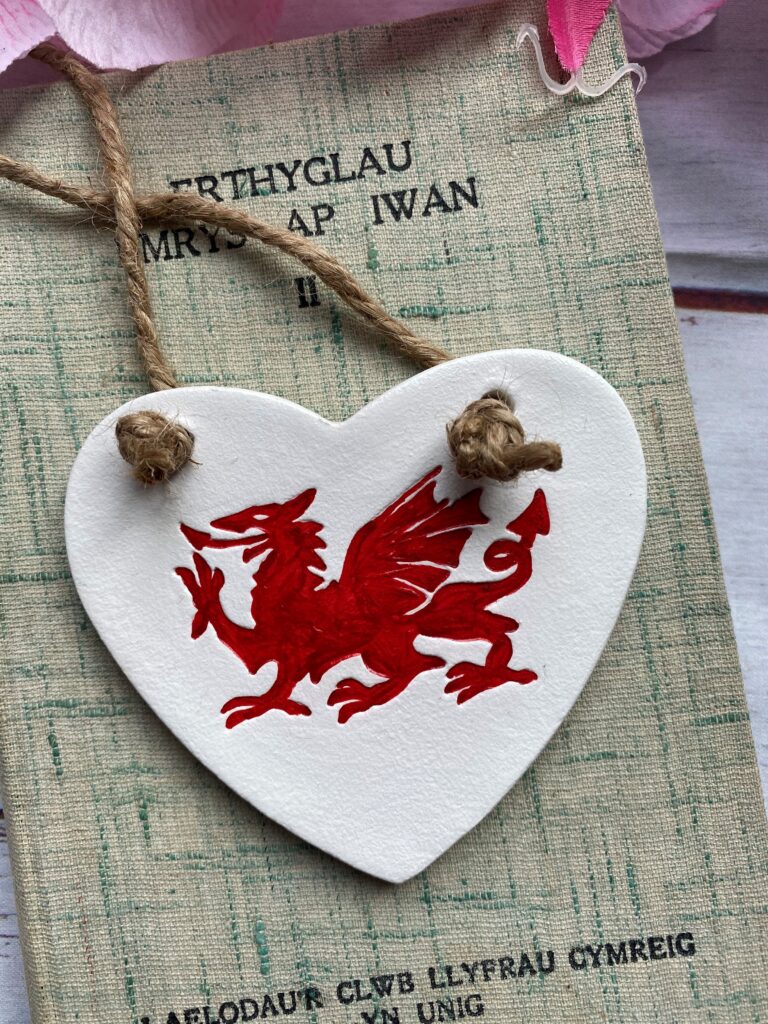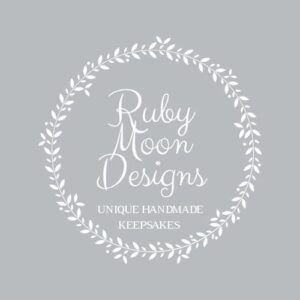 My name is Jade, I'm the maker behind Ruby Moon Designs UK. I create home decor and keepsake gifts from clay. I love to help customers by bringing their perfect gift to life with all the personalisation and details they require. Seeing how much my customers love their personalised creations fills my heart with joy.
I am also really passionate about the power of positivity and the law of attraction, so I decided to launch a range of positivity and affirmation decorations. When customers see their positivity decoration first thing in the morning it makes them smile and helps them achieve a positive mindset for the day ahead.
Visit my website at rubymoondesigns.co.uk
---
The Mine Bistro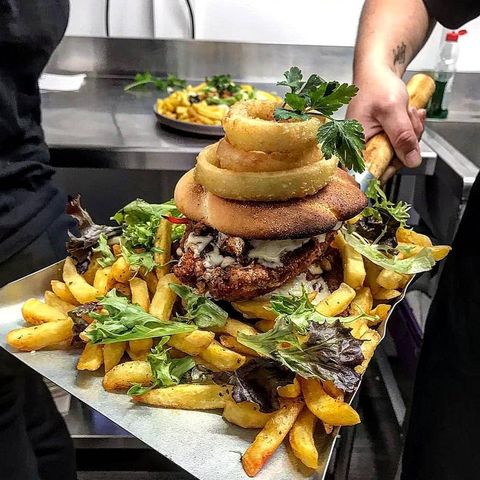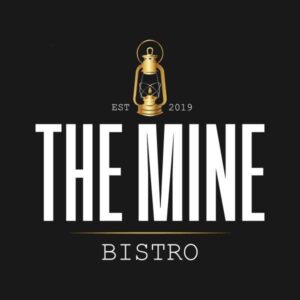 From one simple dream, bringing together people from all walks of life, sharing our passion for food and laughter. Going back to our roots of our fathers and forefathers bringing history back to life, The Mine Cwm was born at Cwmgwrach, in Neath Port Talbot..
Based on an authentic Welsh Coal mine, our vision is to deliver food excellence with a sensational atmosphere. We are fully family-friendly and our mission is to become the number 1 bistro/restaurant in south Wales.
Our values include building trusting relationships with local suppliers and becoming an information portal to our many new and existing customers, agreeing on a set of core values to deliver an amazing customer experience and, importantly, a sustainable local supply chain. Those core values are:
People – We invest in our people, making them the best they can be. Happy staff make happy customers;
Commitment – Utilising local business, driving additional long-lasting spend within our local communities;
Change – Embracing and developing a culture of self-learning and forward thinking, while driving to be the best
Integrity – Providing the very best experience for both customers and suppliers and being accountable and transparent in all partnerships.
Visit our website at www.theminebistro.co.uk/
---
Ruby Gingham Designs

Ruby Gingham has been making bags and homewares in Harlech, north west Wales, for over 10 years. It is the creation of Julie who brings a life-long enthusiasm for sewing and making to producing appealing and practical items with a good quality finish.
---
Villa Marina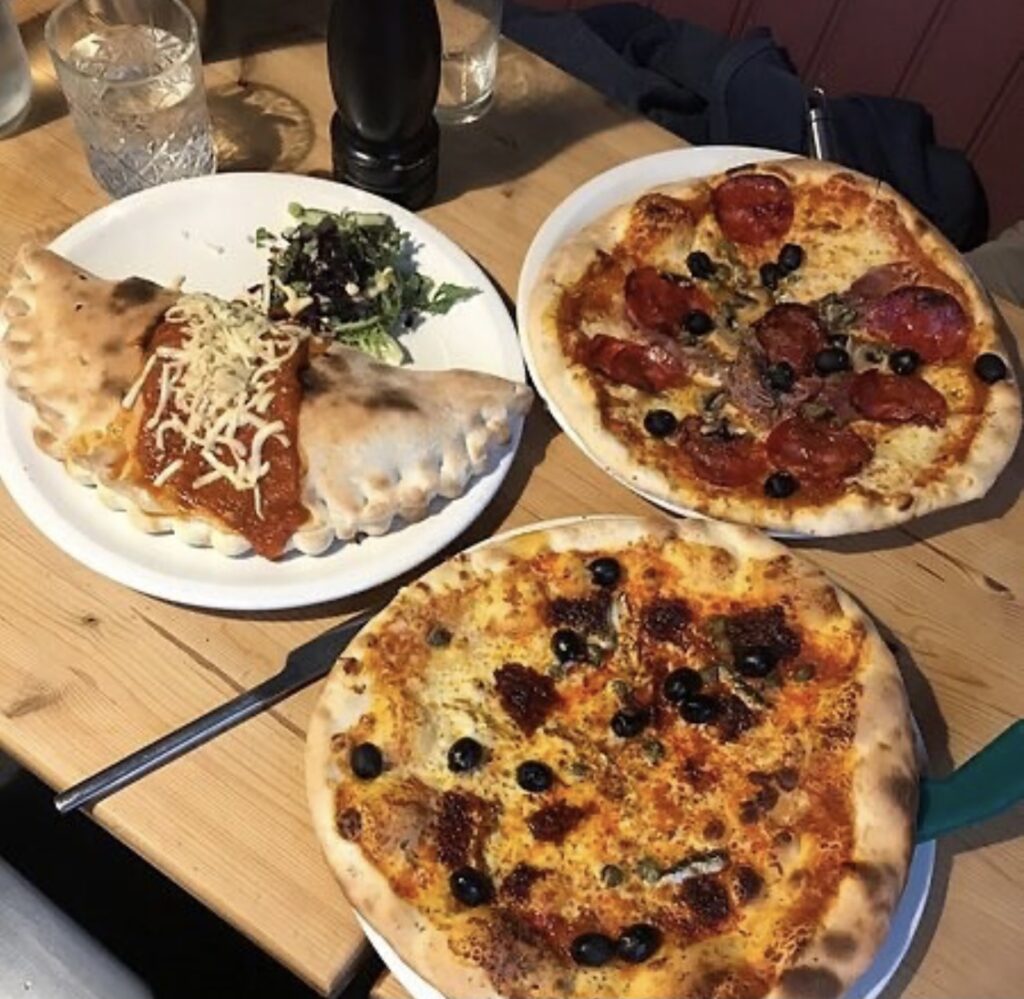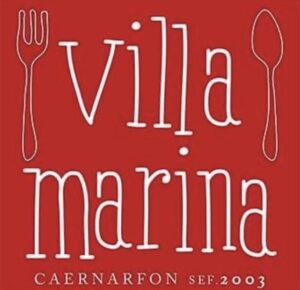 Villa Marina is a family-owned restaurant situated in the royal town of Caernarfon, north Wales. Owners, Christina and Guy strive to deliver top quality, tasty, locally-sourced food and drink to both new and existing customers.
Villa Marina is set in a gorgeous Georgian building, that looks over both the Caernarfon Marina and the Castle, that was once home to a wealthy ship's captain during the heyday of the local slate trade nearly two centuries ago.
Our food is made fresh to order, to make sure each customer receives the best quality possible, alongside great flavour. We are known in the area for our pizza and pasta dishes by both locals and tourists that always project their love for the food and atmosphere.
We welcome you to come and enjoy our relaxed dining experience, extensive drinks menu and fresh, top-quality food in our divine restaurant.
Visit our website at www.Villa-Marina.co.uk, email us at [email protected], or call 01286 677290.
---
Purple Poppadom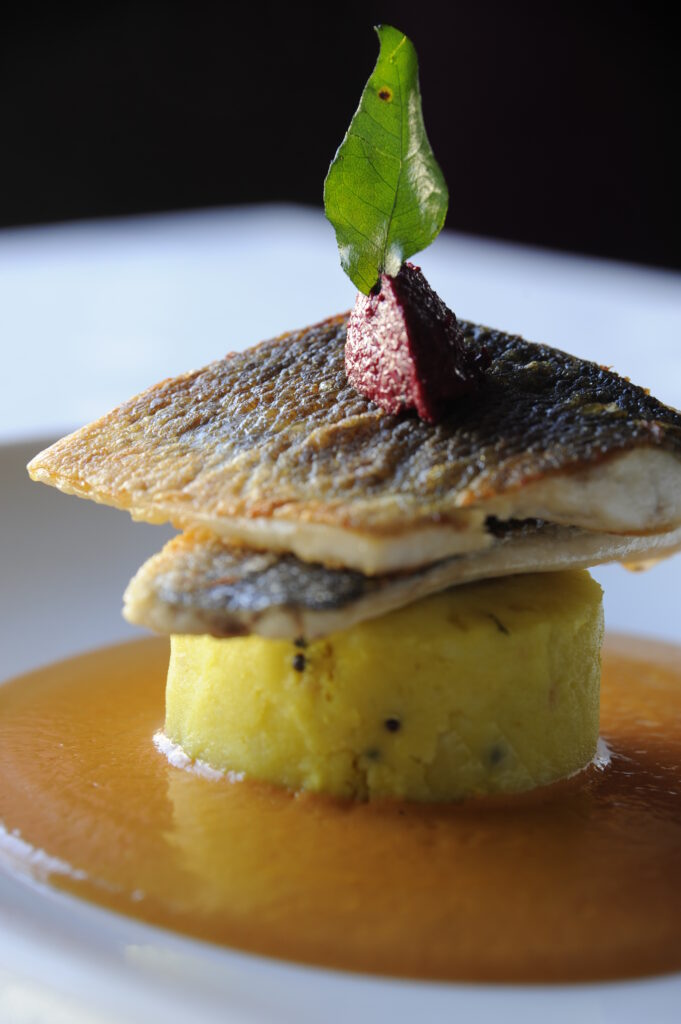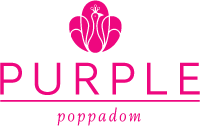 Purple Poppadom was established in Canton, Cardiff, by multi-awarding-winning, Kerala-born chef Anand George. His mission, to celebrate the kaleidoscope of cuisine-style Indian food, with his own modern, sometimes quirky, twists.
The eatery's brand of cuisine has won a loyal following and plaudits from major restaurant critics, not least Jay Rayner and Tom Parker-Bowles.
Awards and recognition include the Best South Asian Restaurant in the UK, the Observer Food Monthly awards, the South Wales Echo Best Restaurant in South Wales and being featured in The Michelin Guide, The Good Food Guide.
Anand has never been frightened to explore fresh styles of cuisine and add his signature flourish, including in recent years street food-inspired dishes and even Indo-Chinese cuisine which have become hugely popular at the first-floor eatery.
Visit the website at www.purplepoppadom.com, telephone 029 2022 0026.
Images by @yonyphotography
---
Betty.B Boutique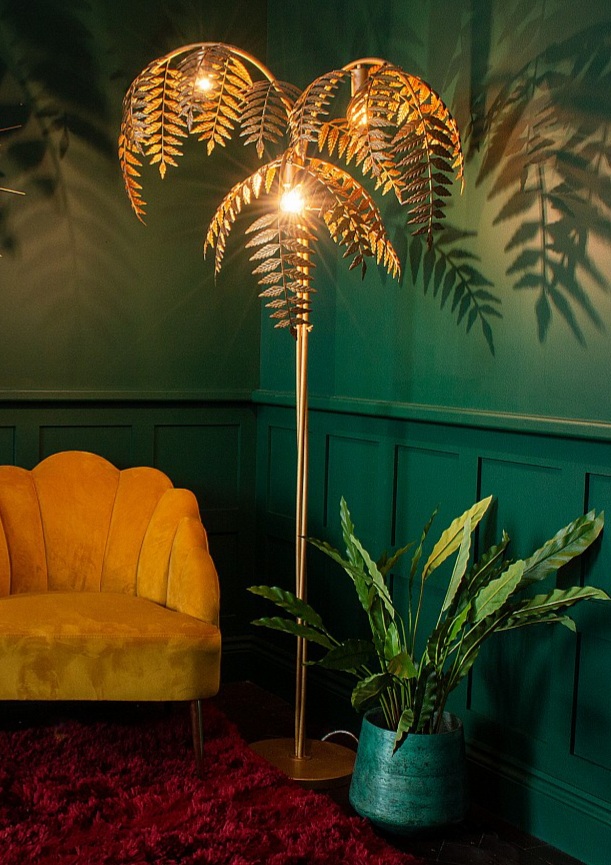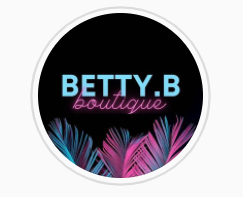 We are a Pontypridd-based, family-run home decor and furniture online retail store who stock and sell products we adore. We have an interest in on-trend everyday decor and we specialise in maximalist statement pieces.
Everything we sell is beautifully unique and sourced with love. We have something for everyone's home here at Betty.B Boutique and to suit all budgets.
Visit our website at www.bettybboutique.com
---
Angelato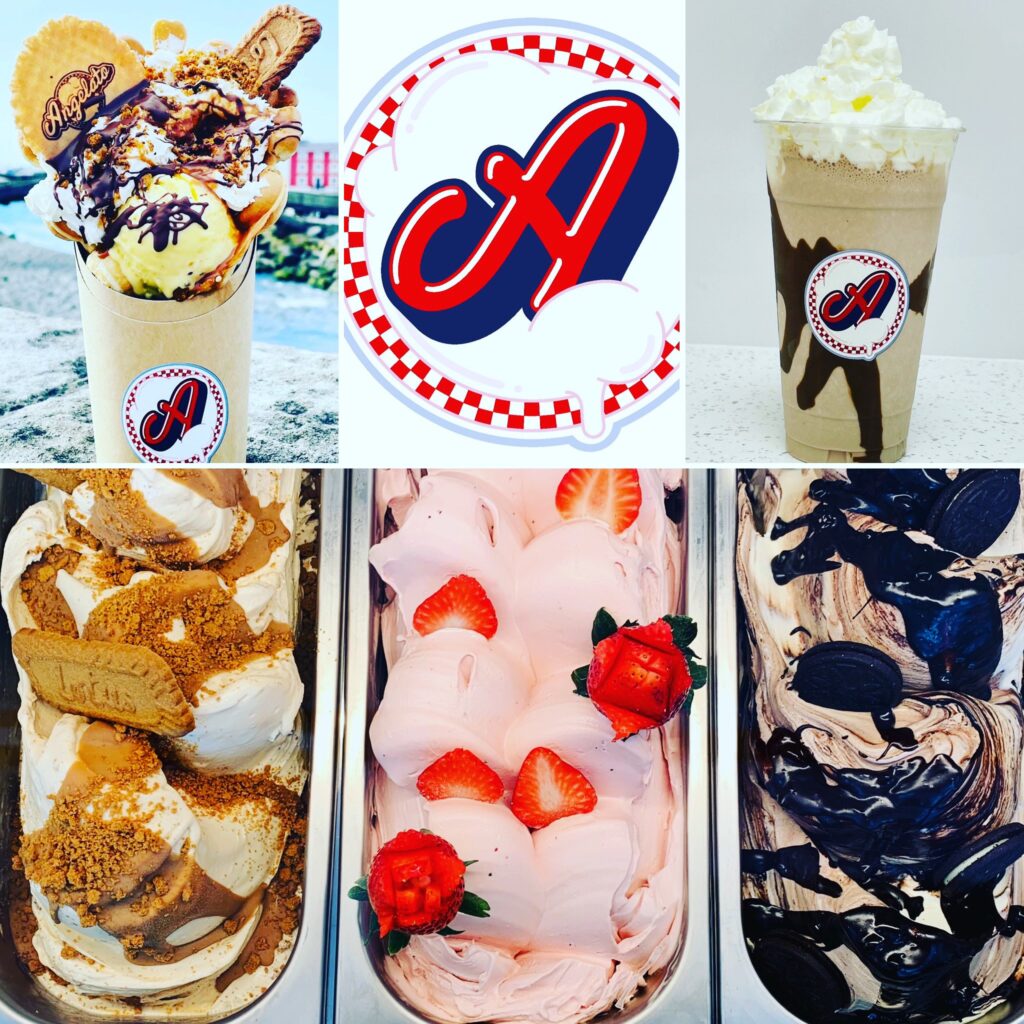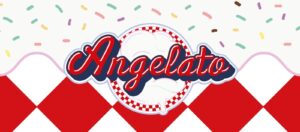 We are a small family-run business based in Aberaeron, west Wales, making and selling our own home-made artisan gelato using locally-sourced Gwarffynnon Farm milk.
We usually have 17 flavours to choose from and regularly have new flavours to tickle the tastebuds. For example, nutella gelato, pina colada, jaffa cake, perky (not percy) pig, and many many more.
We always have vegan and dairy-free options available to cater for as many allergen and dietary needs as possible.
Alongside our gelato, we have a bubble waffle menu, filling the waffles with gelato, a variety of toppings and fresh cream, and we offer a 99.9% fruit slush known as our Angelato Big Freeze.
---
Spirit of Wales Distillery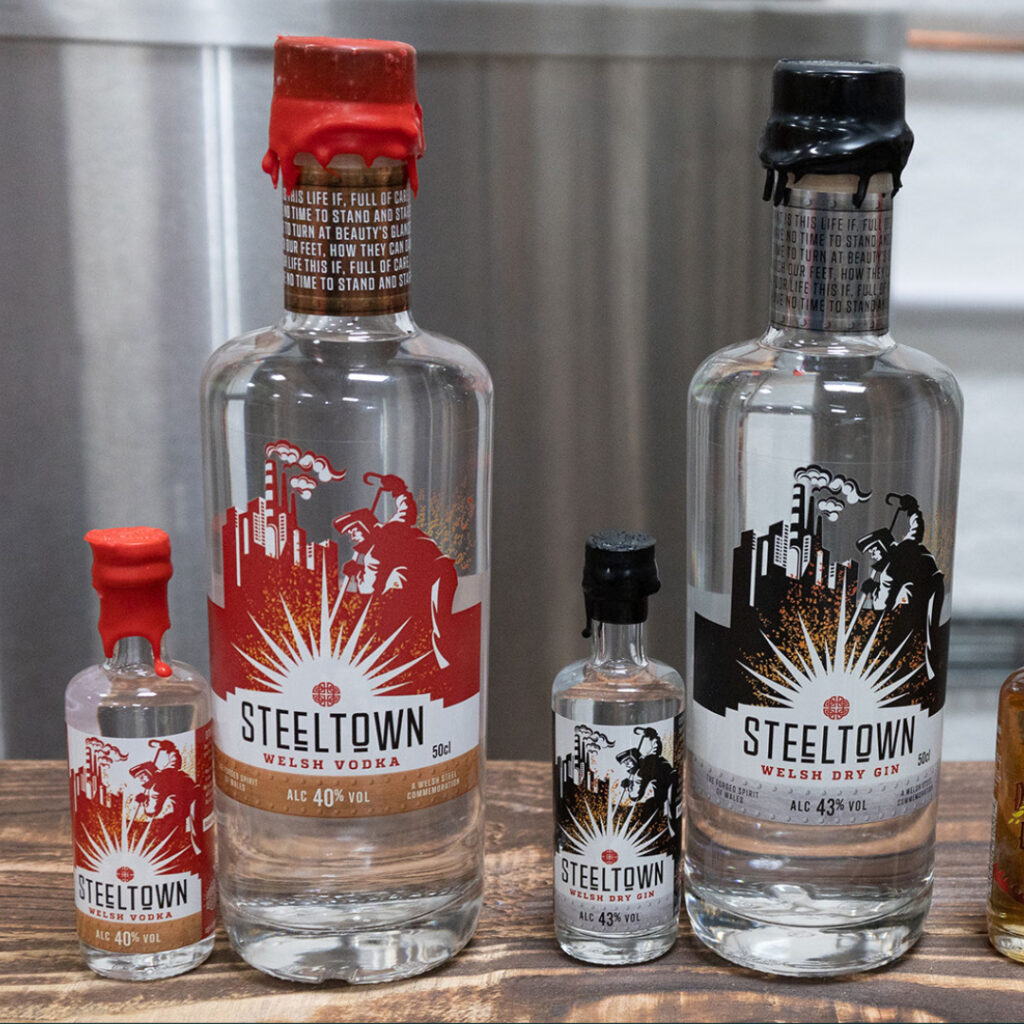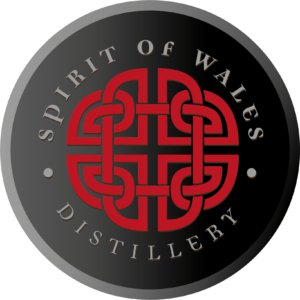 The Spirit of Wales is a no-nonsense distillery in Newport, south east Wales. We create bespoke premium, yet affordable, Welsh spirits for you to enjoy.
Our current products include limited-release Welsh gins, vodka, and rums, inspired by the area's surrounding industry. Our Welsh dry gin and wild blueberry and heather gin possess firm notes of citrus and juniper, our vodka and white rum are crisp and clear, filtered through anthracite from Ammanford, and our lightly-spiced Welsh rum has hints of the Dragon's Breath.
Once we have tested our limited-release products, we bottle them under our Steeltown and Dragon's Breath Brands. Steeltown is a range of contemporary, everyday drinking Welsh gins and vodkas. Dragon's Breath features speciality spirits, including our spiced Welsh rum. Each of these premium distilled spirits are perfectly paired to our Spirit of Wales range of delectable chocolates.
Beyond providing our distillery products, we have many experiences planned for our visitors, including distillery tours, virtual and on-premises gin, rum, and vodka tastings. Visit us at our speakeasy-inspired bar and visitor centre to find out more about our journey of Welsh flavour.
We look forward to sharing the flavour of the Welsh with you and the world!
Visit the website at www.spiritofwales.com, email: [email protected], or call 01633 965035. Find us at: 16a Maesglas Industrial Estate, Greenwich Road, Newport NP20 2NN.
---
Siw Fflur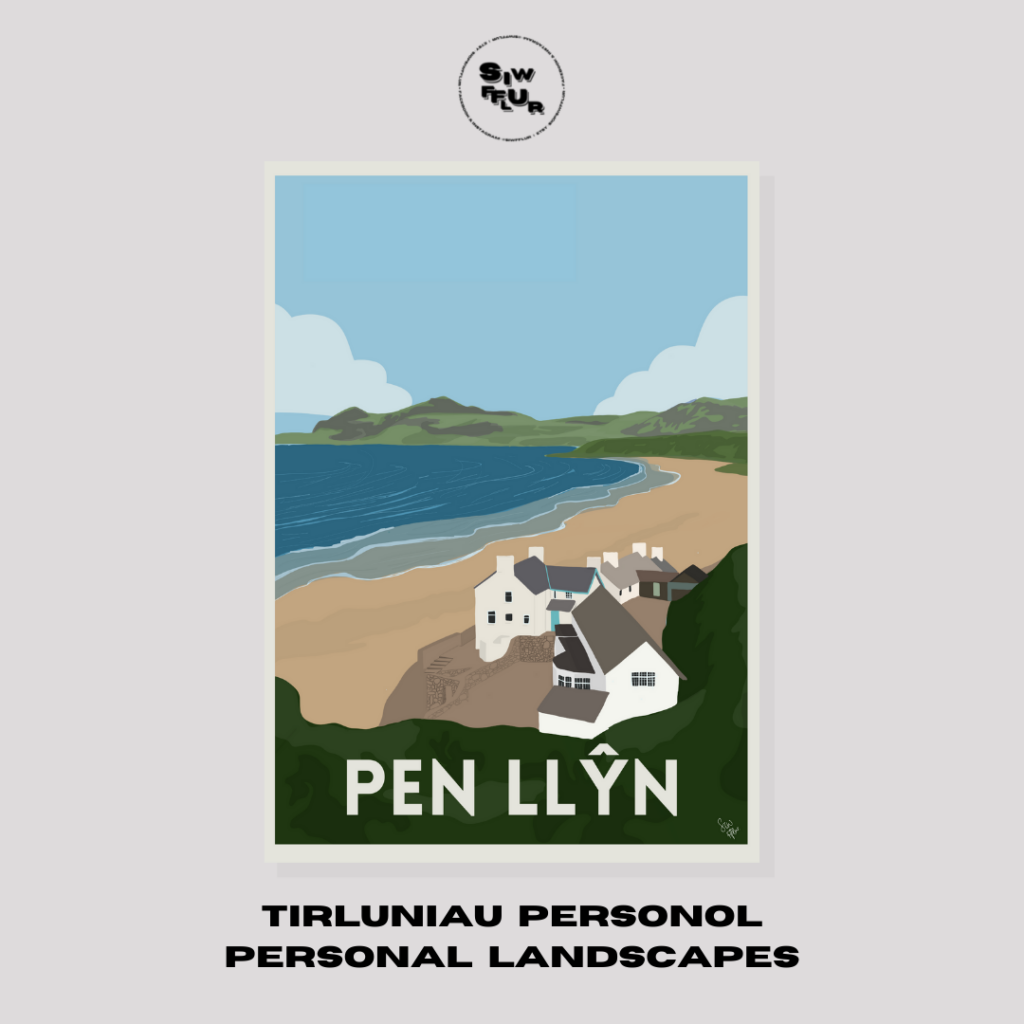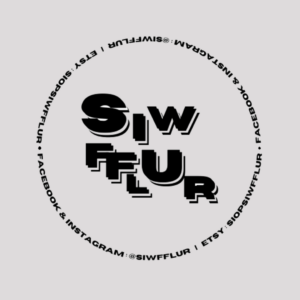 Hi, my name's Siwan and about a year ago I started selling my digital artwork. Over the past year my Etsy shop has been growing, and I've released several products. My most popular products are unframed prints that come in sizes A5, A4, A3 and A2 and I also sell cards. I draw landscapes, architecture and people, and do one-off commissions too! Please feel free to contact me for any information! You can email me at [email protected]
---
Miss Marple Makes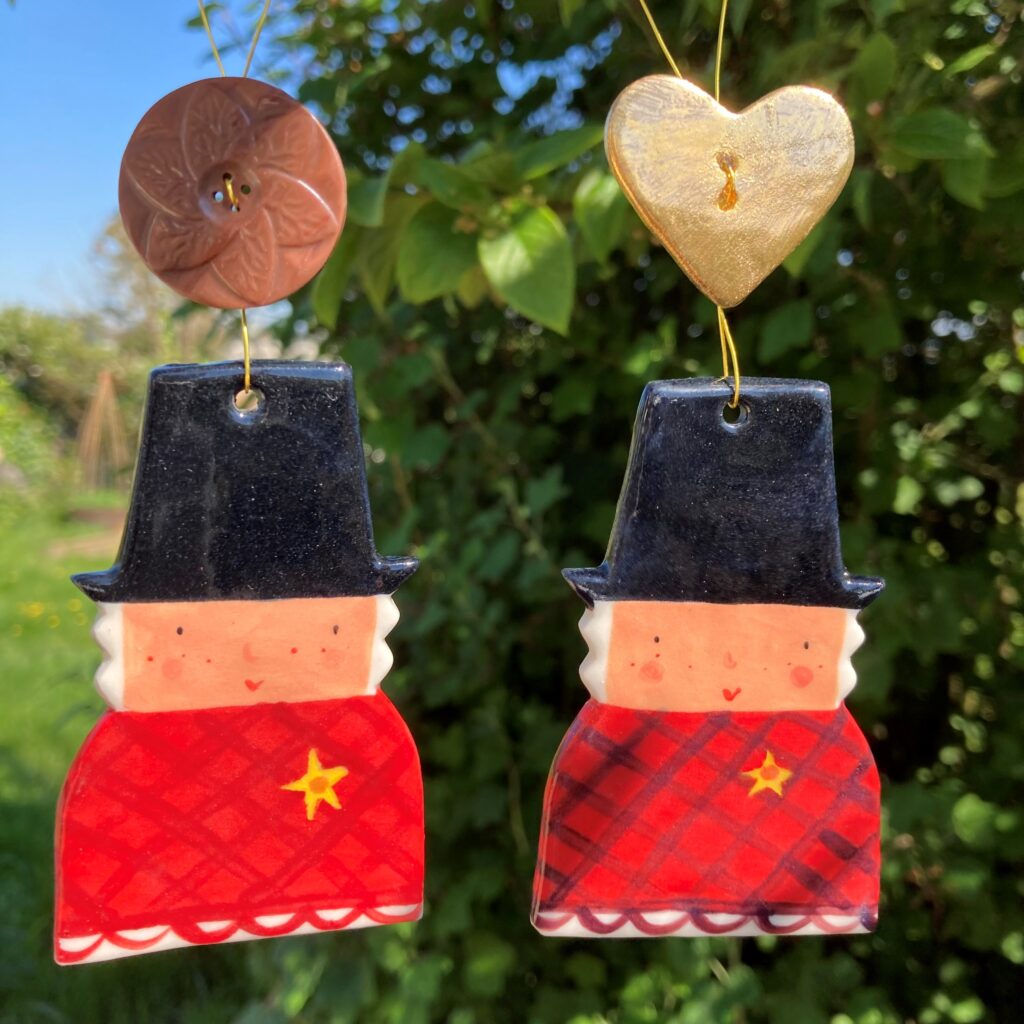 Hi, I'm Cath, half-Yorkshire, half-Danish and living on Anglesey after meeting my husband in north Wales.
I love bright colours and creating things. Started Miss Marple Makes 10 years ago, making hand-made, hand-painted porcelain gifts, including decorations, badges, pendants, earrings, small figures and wall hangings.
Fun, illustrative, happy work that is ever evolving to keep it fresh.
Visit my website missmarplemakes.com
---
Casgliad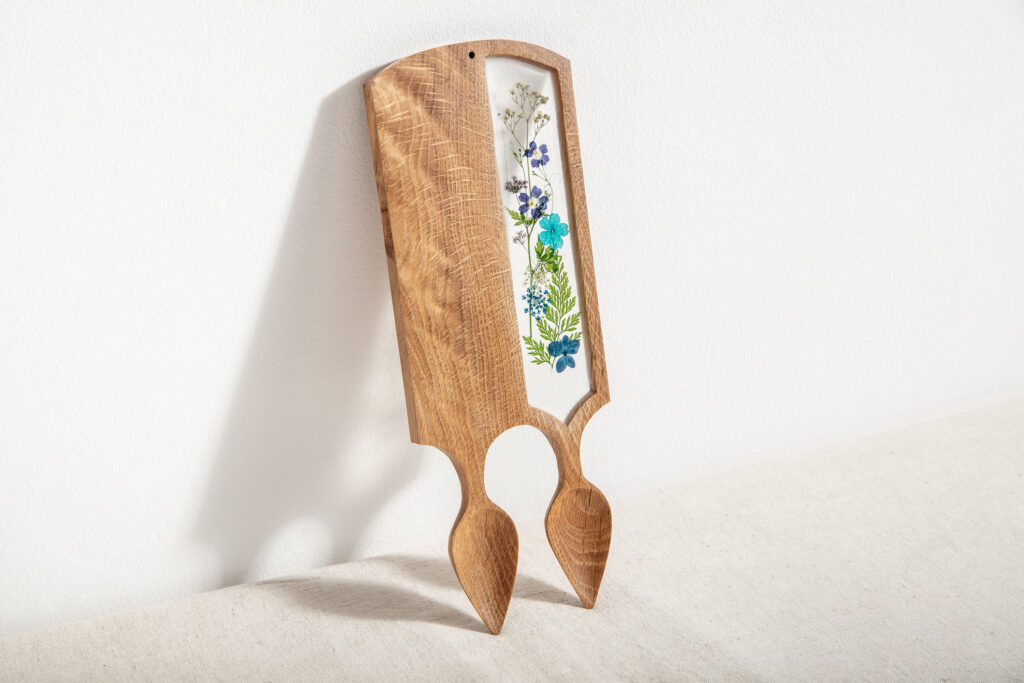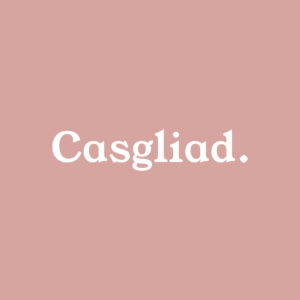 Casgliad is a curated online collection of contemporary homeware and artwork that has been designed and made in Wales.
Casgliad's mission is to support the individual artists and makers who contribute to the rich cultural landscape of Wales by providing an online platform that showcases and promotes them and their work.
The curated collection of unique, handmade homeware and artwork is available for consumers to shop through the Casgliad website at www.casgliad.com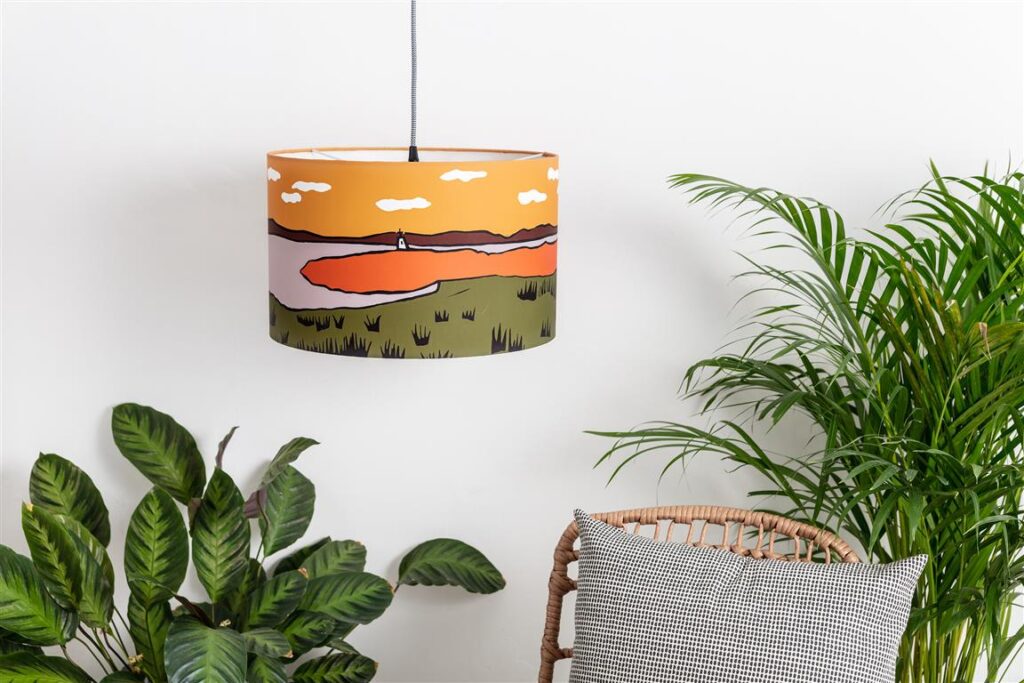 ---
Tŷ Winsh Cafe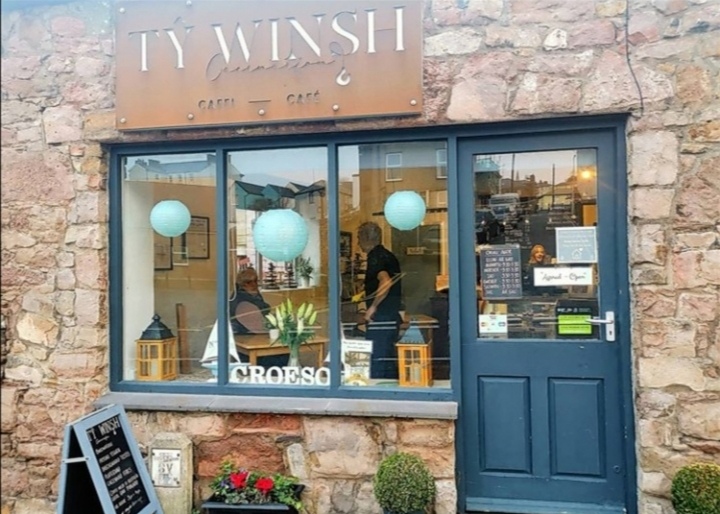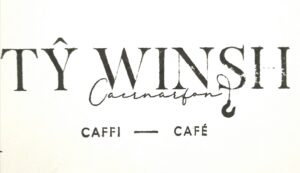 You can find us down on Victoria Dock in Caernarfon, next to the Boatyard. The building originally used to house the oldest patented Winch in Britain. It is a lovely stone building with thick wooden beams and high ceilings.
We are a husband and wife team with two staff members and cater for 26 covers inside and 4 outside (weather permitting!) Would be more if Covid hadn't reared its ugly head!
We provide freshly-cooked food to order, such as avocado on toast, eggs benedict, Welsh rarebit, as well as home-baked cakes like scones, Welsh cakes, bara brith etc. We have locally-roasted Poblado coffee and speciality Welsh brew teas.
85% of Caernarfon's population speak Welsh as their first language and visitors love sitting and listening to the locals chat over a cuppa at our cafe.
During the pandemic we were providing takeaway afternoon teas to keep afloat whilst we waited to reopen our doors, and they are still popular today. We are now also offering them inside the cafe at weekends. Bookings advisable. Call 07810 572168.
---
Frango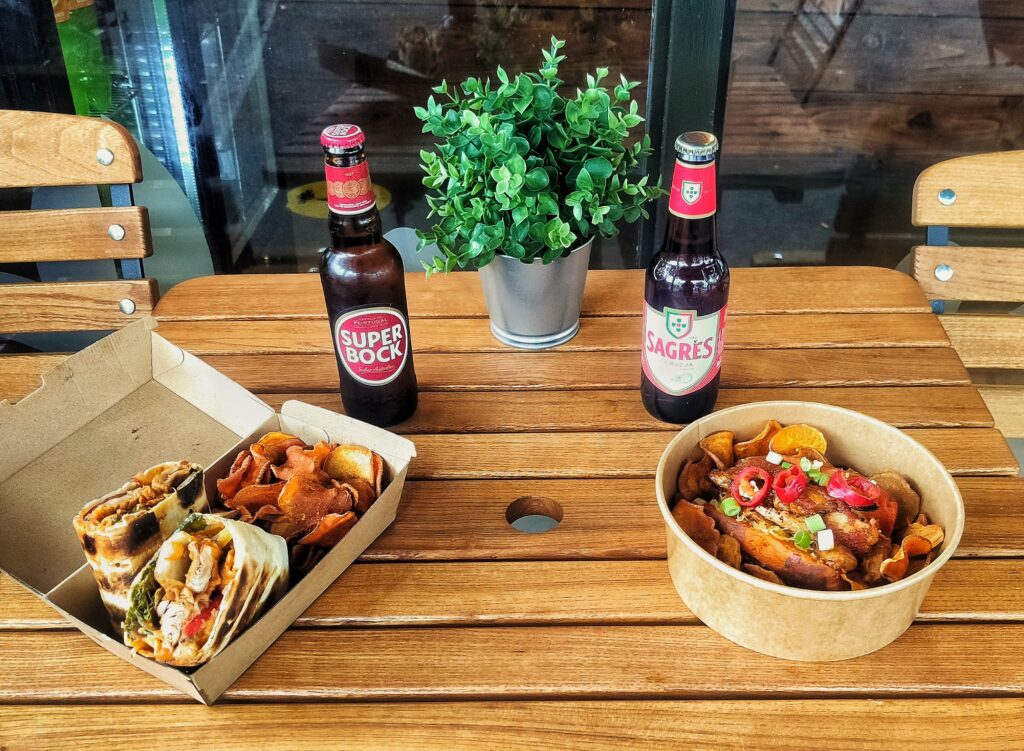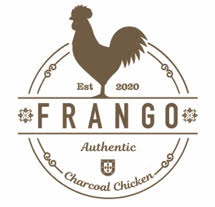 Inspired by Portuguese family traditions and recipes passed down through generations, we specialise in creating juicy, spicy and flavourful chicken. Our chicken is marinated in our secret sauce for 24 hours and then charcoal-grilled over open flames for authentic char and spice. Vegan options are also available.
Our Portuguese chicken takeaway is new to Uplands, Swansea. You can order your takeaway online or through the Frango app for 20% off your first order.
Visit the website www.frango.co.uk/about-frango/
---
Sero Zero Waste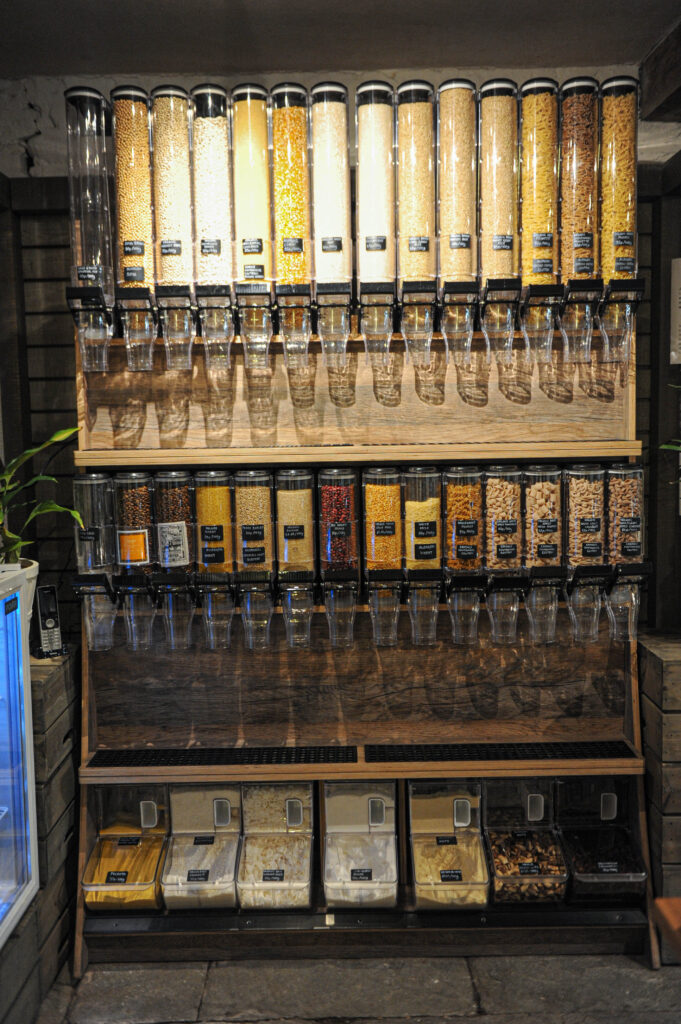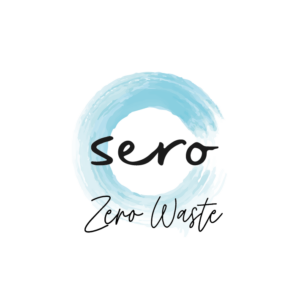 We are Newport's first and only zero waste shop! We recognise that it is not without difficulty trying to start and maintain a plastic-free or low-waste lifestyle in today's world and hope that Sero Zero Waste can help the Newport community reduce their plastic waste by refilling with us!
We sell a range of dried wholefoods such as pasta, herbs and spices, vegan snacks, nuts, dried fruit and more, which is all paid for by weight using your own containers, so you can take as much or as little as you need.
We also support other local businesses by offering local fresh baked goods, British-grown and plastic-free fruit, veg and flowers. We also sell 'eco swaps' or eco-friendly or reusable alternatives to usually plastic or single use items.
Visit the website serozerowaste.com, email us at [email protected], or phone 01633 633799.
---
Druantia Cork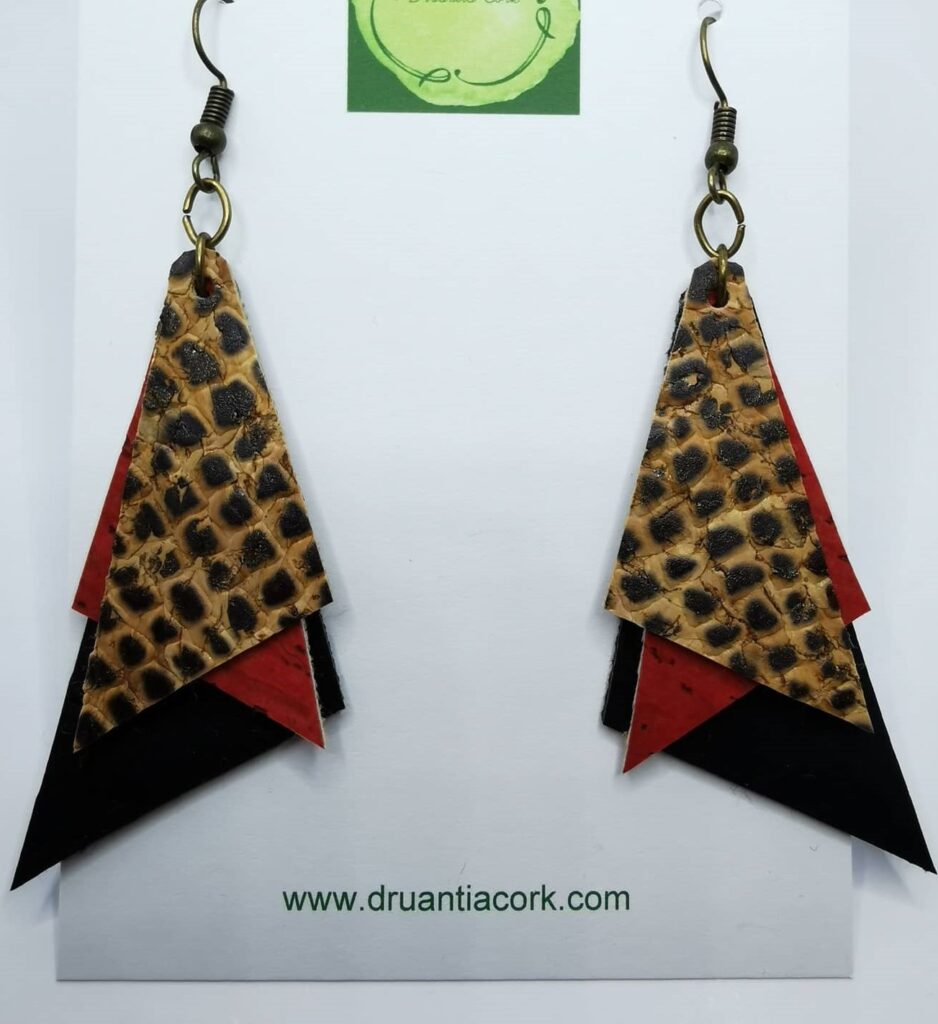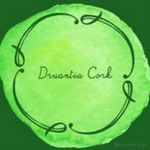 Be bold, be beautiful, be you… Druantia Cork statement earrings are made with sustainable cork in a range of bold colours and funky prints. They are super lightweight to wear and all choices of hoops, hooks and studs are hypoallergenic. There are also clip-on options so everyone can wear them!
My name is Rachel and my family and I live on the west Wales coast near Aberaeron.
In conjuction with One Tree Planted, for every pair of earrings bought a tree gets planted!
Druantia Cork is proud to be vegan and plastic free, promoting alternative jewellery that doesn't cost us the Earth, literally!
Find more at druantiacork.com
---
Howe's That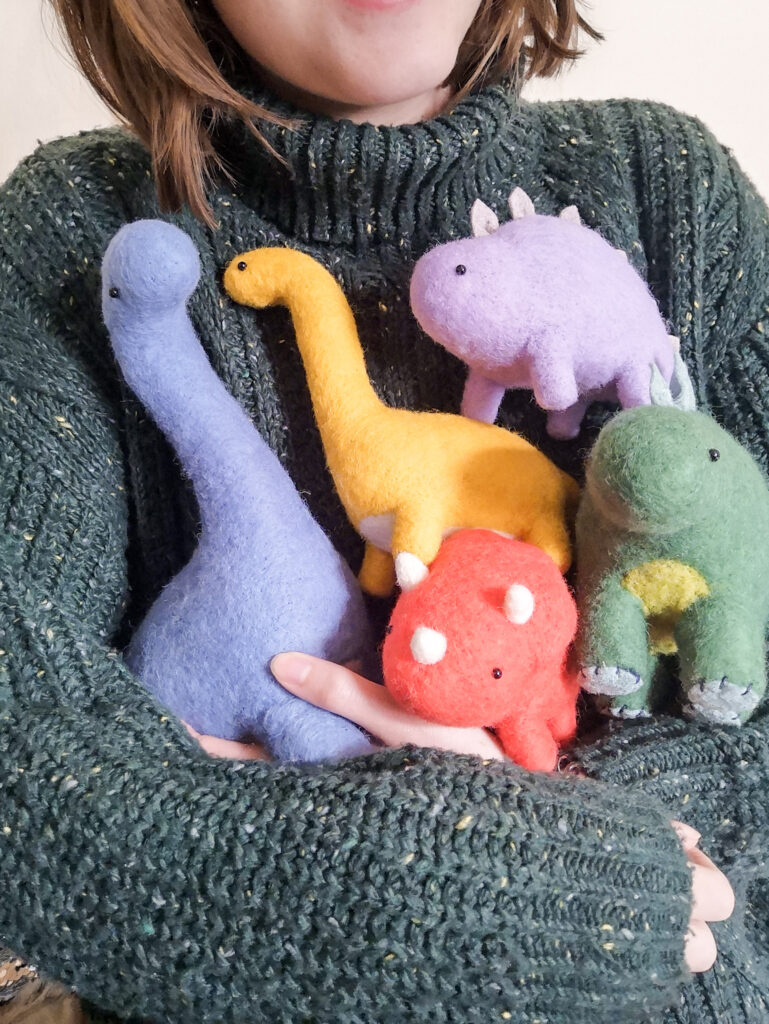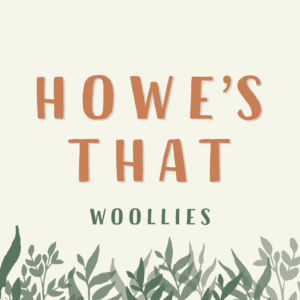 Hi, I'm Emma, based in north Wales. I make needle-felted items to brighten up your homes, including bookmarks, plants and garlands.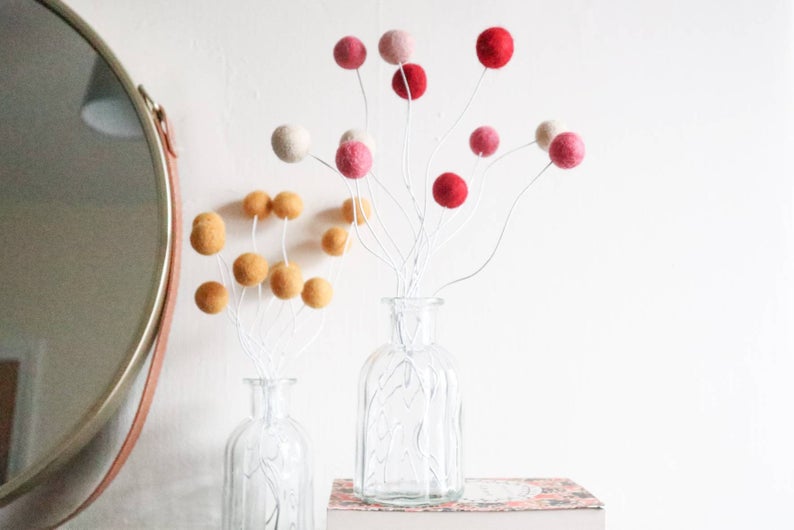 ---
Tags to Riches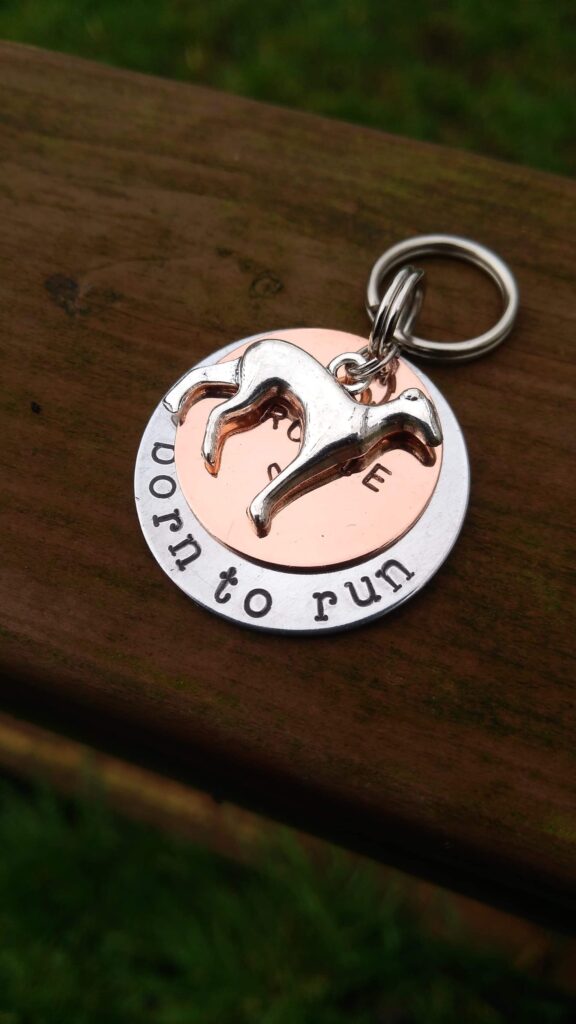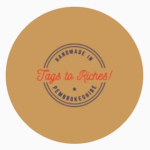 Hi, I'm Nerys, offering quirky, fun jewellery for you and your dog, hand-made with love in my Pembrokeshire home.
Tags to Riches was created from a love of dogs and finding myself in a second lockdown! I taught myself how to create with copper at my kitchen table in Pembrokeshire.
My range has now expanded from dog tags to jewellery and gifts and I love every minute of making products that raise a smile.
---
Ebb & Flow Kids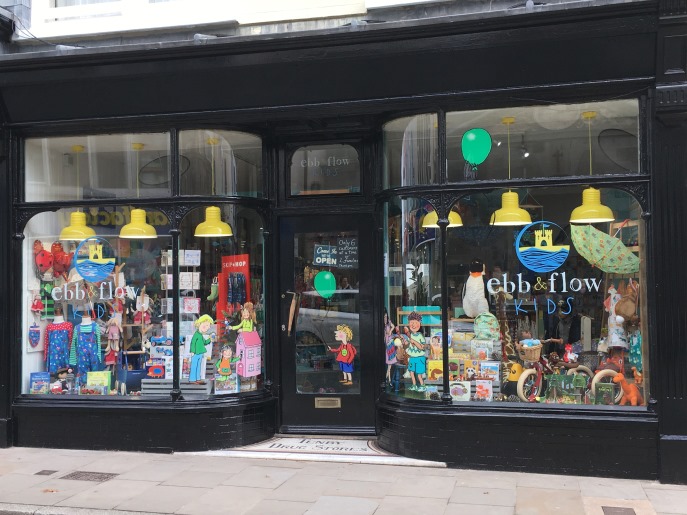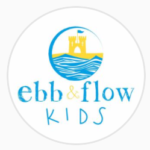 We are an independent toy shop passionate about play and nurturing young minds. We aim to offer sustainably sourced, individual and unique toys, puzzles, games and books, allowing you to choose something truly special for your little loved ones.
Visit our store in the beautiful town of Tenby, Pembrokeshire. Or shop with us online at www.ebbandflowkids.co.uk
LINKS TO MORE WELSH SMALL BUSINESSES
BACK TO HOME PAGE