Boxing in Wales
BOXING is a popular sport in Wales, and since the early 20th Century Wales has produced a number of notable professional boxers, including 13 world champions.
The most celebrated Welsh fighters include Wales's first world champion Percy Jones, Jimmy Wilde, who is seen as pound-for-pound one of the world's finest boxers, and Joe Calzaghe, who ended his career an undefeated world champion.
Despite the sport of boxing in Wales being heavily identified with the industrial south, it was a common pastime in pre-industrial Wales around the country and was patronized by the local gentry.
In the late 18th Century, boxing became more commercialised with promoters and publicans organising paid matches that attracted spectators and, with them, heavy betting. In 1797, the skilful 'Whitechapel Jew', Daniel Mendoza, fought in a match near Neath and 1819 saw exhibition bouts staged by two of England's greatest bare-knuckle boxers, Tom Cribb and Tom Spring.
One of the more common ways for the Welsh public to watch a fight was at race meets. Boxing had always been associated with horse racing and, according to the racing calendar, the favoured Welsh courses were Brecon, Carmarthen, Knighton, Wrexham and Monmouth. In 1824, the 4,000 racing pundits at Monmouth were also entertained with a fight in which a quarryman called Parry beat Powell in a 103-round contest.
The early 19th Century also witnessed the emergence of Welsh boxers whose fame extended beyond the confines of the boxing rings. One of the first Welsh fighters of note, despite being born in Southwark, London, was Ned Turner. Turner's parents were both from Montgomeryshire and he was dubbed the 'pugilistic prince of Wales' by the North Wales Gazette in 1823.
…a crowd of men, young and old, assembled to take part in that brutalising practice – a prizefight! The scene was in a hollow on Cilsanws hill behind the Cefn. …for a long period these individuals, for we can scarcely call them men, with the ferocity of beasts, fought each other in endeavoring to win a paltry wager of a few shillings, until all recognition by their features was impossible.
– Extract from the Merthyr Telegraph, September 25, 1858
The opening of the south Wales valleys to industrialisation in the mid-1800s saw a large influx of commercial immigration. This was followed by an improved transport network, which in turn allowed larger crowds, and larger wagers, to be brought to the sport of boxing.
When the Taff Vale Railway was extended to Merthyr Tydfil in 1840, the locals celebrated with a contest between Cyfarthfa champion John Nash and Merthyr hardman Shoni Sguborfawr.
The adoption of boxing as a sport for the underprivileged in industrial Wales is compared, by Welsh historian Gareth Williams, to the living conditions of the emerging towns themselves. Towns like Merthyr, one of the heartlands of the world's iron industry, with its dire health and living conditions, along with a high rate of industrial injury and death, reinforced in the minds of the working class that life was short and brutal. The sport of boxing, though exploitative of the common man, was still a means to rise above the poverty of everyday life and glamourized the primitive.
In 1867, Wales made its first major contribution to boxing, when Llanelli-born sportsman and sport organiser John Graham Chambers devised and drafted the Queensbury Rules, the basic code under which boxing still practices to this day.
Although boxing now had its legitimate code of laws, Wales would often be the location of illegal bare-knuckle fights, and there would be known mountainside locations where locals would meet to watch them. These illegal fights were often conducted at dawn in isolated or remote areas, though they were still sometimes disrupted by the law.
To evade criminal proceedings, fights were often arranged on land near county borders where jurisdiction was vague and law enforcement intermittent. In particular, the area between Tafarnaubach, near Tredegar, and Llangynidr, in Powys, became the 'nursery for would-be champions' due to its proximity to the borders of three counties.
Towards the end of the Victorian period several Welsh boxers, who made their name as mountain fighters, began fighting under Queensbury rules and became well known and respected sportsmen. Among their number were champion fighters, John O'Brien, Dai St John, Redmond Coleman and butcher brothers Sam and Ivor Thomas.
By the early 20th Century, boxing had not advanced to a great degree in Wales, and many of the country's early professional boxers began their career fighting in booths at fairgrounds. However, with the popularity of the sport increasing, a scale of weights and titles evolved, which allowed the emergence of working-class local heroes.
In the first third of the 1900s, the south Wales valleys produced a prolific stream of boxing champions. The valleys area around Pontypridd turned out more champions during this period than any region of a comparable size in the world.
The champions included three boxers from the Rhondda; Tom Thomas, of Penygraig, Percy Jones, of Porth, and Jimmy Wilde, from Tylorstown, plus Pontypridd's own Freddie Welsh and Frank Moody. All these boxers fought with a particular 'Welsh' stance, upright, and using a combination of fast two-fisted attacks.
Of these fighters, Wilde stands out as a true great of world boxing, whose diminutive stature and light frame hid an incredible punching power that was reflected in one of his nicknames, 'The Ghost with the Hammer in his Hand'. Wilde fought over 150 professional bouts, losing just five, and achieved 99 knockouts.
Although the coalfields and ironworks of south Wales produced notable fighters, other areas also produced memorable fighters. The darling of Cardiff was 'Peerless' Jim Driscoll, who took the featherweight Lonsdale belt in 1910. Other boxers who were able to translate success in Britain abroad, included Gipsy Daniels, who fought at Madison Square Garden, and Bill Beynon, who took the Empire Bantamweight title.
'Wee' Willie Davies and Tommy West spent most of their careers fighting tough opposition in the US, but were Welsh-born. Davies, from Nantyffyllon, was a top flyweight during the 1920s and '30s who never quite got a full world-title shot; Cardiff-born West got that honour as a welterweight and middleweight, but came up short around the turn of the 20th Century.
In April 1928, the Welsh Boxing Association and Control Board was set up to regulate championships and ensure the safety of the boxers in Wales. It initially attempted to remain independent of the British Boxing Board of Control (BBBC), with whom it had had some disputes, but by 1929 it had amalgamated with the newly reconstituted BBBC, and after that Welsh boxing was managed by the Welsh Area Council.
The Welsh Board set about forming a championship for each weight division, and by 1929 all eight weights had a recognised Welsh champion. With the championship formed, the titles could now only be won in a Board of Control designated contest. Although Wales was now recognised within the BBBC as one of the eight areas of their control, the Welsh champions were regarded as representing their country rather than just an administrative area.
Despite the popularity of team sports such as rugby union and football, boxing as a solo sport was integral to regional culture in Wales and extremely popular with the working classes. Even when Welsh economic fortunes slumped during the depression in the 1930s, boxing retained popular support, though the number of world championship titles faded.
Two Welsh boxers of note emerged during this period, Jack Petersen, who won the British Heavyweight Championship on two occasions, and the 'Tonypandy Terror', Tommy Farr, who took the Empire heavyweight crown. Although Farr never achieved the success of previous Welsh boxers, his endeavours as a professional fighter, especially his 1937 15-round defeat to Joe Louis, was seen to mirror the struggle of the Welsh workers.
Post-World War II, Wales produced another round of championship contenders, though as with the previous decade they failed to emulate the Welsh boxers of the 1920s. Ronnie James, of Pontardawe, Dai Dower, of Abercynon, and Colin Jones, of Gorseinon, all held British titles but did not win a world title belt.
Jones did managed a draw with Milton McCrory in a 1983 bout for the vacant WBC welterweight title but lost a rematch, as well as a further title shot against Donald Curry.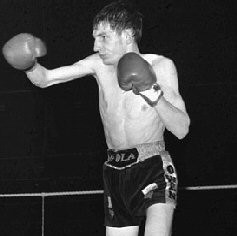 The later half of the 20th Century saw a string of boxers who engaged the Welsh psyche, with a centred group of fighters coming from the Merthyr area. These Merthyr boxers included welterweight Eddie Thomas, featherweight Howard Winstone and bantamweight Johnny Owen, who tragically lost his life in a fight against Lupe Pintor in 1980.
Welsh boxing in the 20th Century produced a number of notable lightweight and middleweight boxers, but failed to have a similar impact on the heavyweight categories, which was not reflective of the rest of the United Kingdom. The notable exceptions to this were Dick Richardson, of Newport, and Joe Erskine, from Cardiff, who, along with England's Henry Cooper and Brian London, formed a quartet of promising British heavyweights during the late 1950s and early 1960s.
The final decade of the 20th Century saw four Welshmen take world championship titles. Steve Robinson became the WBO featherweight champion in 1993, followed by Robbie Regan (WBO World bantamweight) in 1996, Barry Jones (WBO world super-featherweight) and Joe Calzaghe (WBO super-middleweight), both in 1997.
The first decade of the 21st Century of boxing in Wales was dominated by a single fighter, Calzaghe. Although Calzaghe came to note after beating former middleweight world champion Chris Eubank on points in 1997 to win the WBO title, it was during the 2000s that he came to prominence. Calzaghe finished his career with 46 bouts and no losses, one of the few world champions to retire undefeated.
Other boxers of note to emerge during the early 21st Century include: Jason Cook, who became European lightweight champion in 2002; Nathan Cleverly, the European, British and Commonwealth light-heavyweight title holder; Gavin Rees, former WBA light-welterweight champion; and Enzo Maccarinelli, former WBO and WBU cruiserweight champion.
Barry-born Lee Selby held the IBF world featherweight title from 2015 to 2018, and previously the British, Commonwealth and European featherweight titles between 2011 and 2014.
Joe Cordina became Wales's 13th world champion on June 4, 2022, when he knocked out Kenicho Ogawa in the second round to become the IBF super-featherweight champion in front of home supporters at the Motorpoint Arena, Cardiff. At regional level, he held the British and Commonwealth lightweight titles between 2018 and 2019. As an amateur, he won a bronze medal at the 2014 Commonwealth Games and gold at the 2015 European Championships, both in the lightweight division. Cordina also represented Great Britain at the 2016 Summer Olympics.
At one point in 2007 Rees, Maccarinelli and Joe Calzaghe all held world-title belts.
Boxing writer James Garner, in a 2014 article for bleacherreport.com, ranked his top six Welsh fighters of all time, Rees being edged out, he said, by three fighters from "the era of eras for Welsh boxing, which occurred around 100 years ago".
Here they are, in reverse order:
PERCY JONES
Record: 50 wins, 3 defeats, 3 draws
Years Active: 1911-1916
Weight Class: Flyweight
Best Win: Eugene Criqui in 1914
Percy Jones's place in Welsh boxing history will always be secure because he was the first man from his nation to hold a world title.
He captured the flyweight world title with a 20-round decision win over London's Bill Ladbury in January 1914.
His finest hour came in March of the same year in his first defence against Frenchman Eugene Criqui. Criqui had won a non-title fight that, incredibly, came less than three weeks after Jones's title bout with Ladbury — a result that set up a return with the title on the line.
With the benefit of a full training camp, Jones set the record straight against Criqui, winning another decision over 20 rounds.
The Welshman struggled to make weight, and that contributed to him losing to Joe Symonds and Tancy Lee later that year. He forfeited his title on the scales, having failed to get down to the 112-pound limit against Lee.
Jones then sought to campaign at bantamweight, but World War I intervened. His last meaningful bout was another win over Ladbury in 1915 before he suffered serious injuries during the Battle of the Somme in 1916.
He would never box again, ultimately losing a leg two years later before succumbing to the long-term effects of poison gas in 1922.
Just how great a boxing career Jones would have had is open to debate, given he didn't box past the age of 23. The fact that Criqui went on to win the world featherweight title two divisions up in the early 1920s suggests Jones could have replicated his world-beating feats as a bantamweight.
JIM DRISCOLL
Record: 53 wins, 3 defeats, 5 draws (plus 8 'newspaper decisions')
Years Active: 1901-1913, 1919
Weight Class: Featherweight
Best Win: Abe Attell in 1909
'Peerless' Jim Driscoll never actually became world champion despite beating featherweight kingpin Abe Attell in a bizarrely stipulated no-decision contest, whereby he could only claim the title by knocking out the American.
Driscoll had won the British and Commonwealth featherweight titles by 1908 and avenged his only loss up until then, when he traveled to the USA to challenge the world's best.
After nine wins in the US, including three over top contenders in 10- or 12-rounders, Driscoll got the chance to fight Attell in New York. Even though his opponent had won the featherweight title by decision, Driscoll was denied that opportunity because of the no-decision rules.
Legend has it that — with Driscoll's manager and public opinion demanding another bout with Attell under normal rules — the fighter nonetheless took a boat back to Wales the next day because he had agreed to star in a charity show at a Cardiff orphanage.
Within the UK, Driscoll was thereafter billed as the world champion, but didn't receive that recognition in the States, despite earning the nickname 'Peerless Jim' from legendary cowboy and US newspaperman Bat Masterson.
Driscoll did return to America in 1910, but lost his only bout before illness forced him to return home. He never got a proper world title shot, although he did add the European title to his collection in 1912 before effectively retiring a year later on the eve of his 33rd birthday.
Driscoll edges out Percy Jones, whom he helped train, because he beat the top fighters both in Europe and America, thus proving himself the best in his world at his peak.
HOWARD WINSTONE
Record: 61 wins, 6 defeats
Years Active: 1959-1968
Weight Class: Featherweight
Best Win: Mitsunori Seki in 1968
Howard Winstone became the first Welshman to win a world title after World War II, when he stopped top Japanese fighter Mitsunori Seki in the ninth round at the Albert Hall to claim the WBC featherweight crown in 1968.
The title had become vacant on the retirement of Mexican legend Vicente Saldivar, against whom Winstone and Seki were the only title challengers who had gone the distance.
Winstone turned pro just before his 20th birthday rather than wait to compete in the 1960 Olympics because he needed the money.
He quickly enjoyed success, becoming British champion at age 22 before adding the European title in 1964 at age 24.
Saldivar managed to get a shot at world champion Sugar Ramos before Winstone, and the belt changed hands in late 1964, setting up a showdown between the new king and the Welshman a year later.
In the first of three bouts, Saldivar got the decision in London, but the fight was close enough to justify a rematch less than two years later at Cardiff's Ninian Park.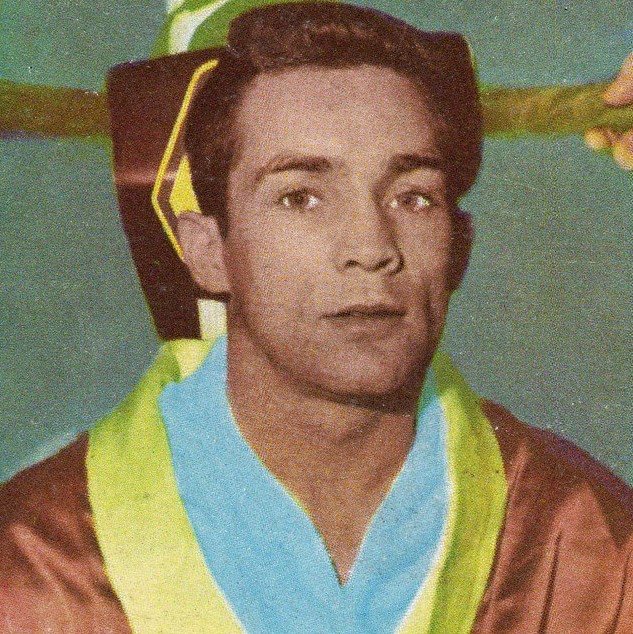 Winstone dominated the first half of the fight and would have won had he not been knocked down twice in round 14, which swung the fight for the Mexican. Even so, the partisan fans in Wales thought their man had done enough to get the nod.
A third match in Mexico City saw Winstone at less than his best, and his manager eventually threw in the towel in round 12. Even so, the Welshman had proved to be the Mexican's toughest foe, and given that Saldivar is considered one of the all-time best featherweights, Winstone must be up there as well.
He finally got his hands on a world title by beating Seki, but both men were past their best, and Winstone lost his first defence later that year against Jose Legra before retiring.
FREDDIE WELSH
Record: 74 wins, 5 defeats, 7 draws (plus 81 'newspaper decisions')
Years Active: 1905-1917, 1920-22
Weight Class: Lightweight
Best Win: Benny Leonard in 1916
Freddie Welsh is widely considered the best European lightweight in history, and in 2005 the IBRO ranked him the all-time 15th in his weight class, ahead of Shane Mosley and Floyd Mayweather.
Welsh actually turned pro in the USA — his real name was Frederick Thomas, but he took a ring name to emphasise his roots.
Despite fighting the lion's share of his career in America, a number of Welsh's most important wins came in the UK. In 1909, he won the British and European titles, adding the Commonwealth title by beating Australian champion Hughie Mehegan in London in 1912.
After beating Mehegan, Welsh was recognised as world champion by the British bodies, but he would have to wait two years to get a chance to unify with the recognised American world champion.
By 1914, that man was Willie Ritchie, and he was coaxed over to fight at Kensington Olympia, where Welsh claimed the title with a 20-round decision win.
Welsh would never fight at home again and embarked on an incredible number of fights, including 21 in his first year as champion, many of them non-title bouts, to maximise the income from his championship.
The lightweight's best year came in 1916, when he beat two top contenders — Charley White and Benny Leonard.
Leonard had previously beaten Welsh and would do so again and decisively by ninth-round stoppage in 1917, which marked the end of the Welshman's reign. Leonard would hold the title for more than seven years and become one of the greatest champions, so the fact that Welsh was able to register a win over him reflects well.
Welsh ranks third here because he held the undisputed world title for three years at a fiercely competitive time and ran up many good wins.
JOE CALZAGHE
Record: 46 wins in 46 fights
Years Active: 1993-2008
Weight Class: Super-middleweight
Best Wins: Mikkel Kessler at super-middleweight (2007) and Bernard Hopkins at light-heavyweight (2008)
Joe Calzaghe is a consensus pick as the best super-middleweight of all time, although that is admittedly a young division.
Calzaghe's career is a strange one to assess. On the one hand, you have the undefeated ledger including 22 world-title fights and wins over legends Bernard Hopkins and Roy Jones.
On the other hand, you have the accusation that he fought inferior opposition for many years, avoiding risks and only taking on Hopkins and Jones when they were past their prime.
You do have to remember that as much as Calzaghe can be accused of avoiding opponents, they can be accused of avoiding him. In the late 1990s, he had the WBO super-middleweight title after beating Chris Eubank and defending against Robin Reid.
He did not manage to organise unification bouts against German IBF champion Sven Ottke or American WBA champion Frankie Liles, although notably those two never fought each other as well.
Despite holding a title since 1997, Calzaghe was little known in the US until he fought Jeff Lacy in 2006. The American was the betting favourite, even though the bout was in Wales, but Calzaghe picked him apart so easily over 12 rounds that the world took notice.
From then on, his career moved up a gear with another big title unification the next year against Mikkel Kessler. In 2008, Calzaghe moved up a weight class, beating Hopkins and Jones before retiring.
For his long unbeaten reign and being recognised as the best fighter in two weight divisions, Calzaghe edges out Welsh, and with more time for perspective, he may eventually be revised up to being the all-time No 1 from his country.
JIMMY WILDE
Record: 132 wins, 3 defeats, 1 draw (plus 8 'newspaper decisions')
Years Active: 1911-1921, 1923
Weight Class: Flyweight
Best Win: Tancy Lee in 1916
Jimmy Wilde is often ranked as the No 1 flyweight of all time, and in 1999, The Ring ranked him the 13th best fighter of the 20th Century across all weight classes.
In addition, he is perhaps one of only three British fighters who have a claim to have been pound-for-pound the best in the world, along with Bob Fitzsimmons and Ted 'Kid' Lewis.
Wilde was recognised as world flyweight champion from 1916 until 1923, although he was inactive at the weight for two years before dropping the title.
What makes his achievements particularly incredible is that for many years he weighed in below 100 pounds when the flyweight limit was 112 pounds. With today's proliferation of weight classes, he would probably have ended up as a four-weight champion.
He only lost three of his 141 fully sanctioned contests, the first coming in 1915 when he got a chance at Tancy Lee's European version of the world title but was stopped in round 17.
Lee then lost to Joe Symonds, and in 1916 Wilde beat Symonds for the belt and then knocked Lee out after 11 rounds in London. Later that year, he unified world titles by beating American recognised champion Young Zulu Kid.
In 1919, Wilde traveled to North America, where he put together an excellent record against the top American and Canadian challengers, bringing his career KOs to 99.
A declining Wilde, who had taken serious punishment over the years from much bigger opponents, finally lost his global crown to the future great Pancho Villa in New York in 1923.
For the length of his reign, his pound-for-pound greatness and the way he dazzled American crowds and pundits alike, Wilde stands strong as the best Welsh fighter of all time.
All fighter records from BoxRec.
WALES'S INTERNATIONAL BOXING HALL OF FAMERS
'Modern'
2014 Joe Calzaghe 46–0 (32 KO)
'Old-Timers'
1990 Jim Driscoll 53–3–5 (35 KO)
1990 Jimmy Wilde 131–3–2 (99 KO)
1997 Freddie Welsh 73–4–6 (32 KO)
WORLD BOXING CHAMPIONS FROM WALES
Percy Jones (Porth) Flyweight 1914
Freddie Welsh (Pontypridd) Lightweight 1914-1917
Jimmy Wilde (Merthyr Tydfil) Flyweight 1916-1923
Howard Winstone (Merthyr Tydfil) Featherweight 1968
Steve Robinson (Cardiff) Featherweight WBO 1993-1995
Robbie Regan (Caerphilly) Bantamweight WBO 1996
Joe Calzaghe (Newbridge) Super-middleweight WBO IBF WBA WBC 1997-2008
Barry Jones (Cardiff) Super-featherweight WBO 1997-1998
Enzo Maccarinelli (Swansea) Cruiserweight WBO 2006-2008
Gavin Rees (Newbridge) Light-welterweight WBA 2007-2008
Nathan Cleverly (Cefn Fforest) Light-heavyweight WBO 2011-2013
Lee Selby (Barry) Featherweight IBF 2015-2018
Joe Cordina (Cardiff) Super-featherweight IBF 2022
EUROPEAN BOXING CHAMPIONS FROM WALES
Jim Driscoll (Cardiff) Featherweight 1912-1919
Percy Jones (Porth) Flyweight 1914
Jimmy Wilde (Merthyr Tydfil) Lightweight 1916-1917
Johnny Basham (Newport) Welterweight 1919-1920; Middleweight 1921
Eddie Thomas (Merthyr Tydfil) Welterweight 1951
Dai Dower (Abercynon) Flyweight 1955
Dick Richardson (Newport) Heavyweight 1960-1962
Howard Winstone (Merthyr Tydfil) Featherweight 1968
Johnny Owen (Merthyr Tydfil) Bantamweight 1980
Colin Jones (Swansea) Welterweight 1982
Steve Robinson (Cardiff) Featherweight 1999-2000
Jason Cook (Maesteg) Lightweight 2002-2003
Nathan Cleverly (Cefn Fforest) Light-heavyweight 2010
Enzo Maccarinelli (Swansea) Cruiserweight 2010-2012
Gavin Rees (Newbridge) Lightweight 2011-2012
Lee Selby (Barry) Featherweight 2011-2014
Kerry Hope (Merthyr) Middleweight 2012
Liam Williams (Church Village) Light-middleweight 2016
Craig Evans (Newport) Lightweight 2016-2019
COMMONWEALTH AND EMPIRE BOXING CHAMPIONS FROM WALES
Jim Driscoll (featherweight)
Freddie Welsh (lightweight)
Llew Edwards (featherweight)
Johnny Basham (welterweight)
Frank Moody (middleweight)
Gipsy Daniels (light-heavyweight)
Jack Petersen (heavyweight)
Tommy Farr (heavyweight)
Eddie Thomas (welterweight)
Johnny Williams (heavyweight)
Cliff Curvis (welterweight)
Dai Dower (flyweight)
Joe Erskine (heavyweight)
Brian Curvis (welterweight)
Eddie Avoth (light-heavyweight)
Johnny Owen (bantamweight)
Colin Jones (welterweight)
Neil Swain (super-bantamweight)
Nicky Piper (light-heavyweight)
Bradley Pryce (light-middleweight)
Nathan Cleverly (light-heavyweight)
Jamie Arthur (super-bantamweight)
Lee Selby (featherweight)
Enzo Maccarinelli (light-heavyweight)
Liam Williams (light-middleweight)
Jay Harris (flyweight)
Robbie Turley (bantamweight)
Gavin Gwynne (lightweight)
Sean McGoldrick (bantamweight)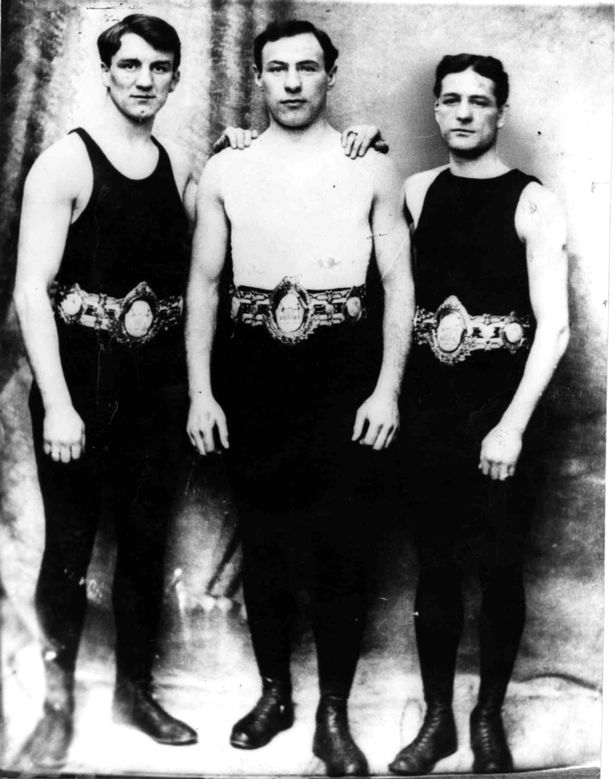 BRITISH BOXING CHAMPIONS FROM WALES
Jim Driscoll (Cardiff) Featherweight 1906-1919
Tom Thomas (Penygraig) Middleweight 1909-1910
Freddie Welsh (Pontypridd) Lightweight 1909-1912
Bill Beynon (Taibach) Bantamweight 1913
Percy Jones (Porth) Flyweight 1914
Johnny Basham (Newport) Welterweight 1914-1920; Middleweight 1921
Jimmy Wilde (Merthyr Tydfil) Flyweight 1916-1921
Gipsy Daniels (Llanelli) Light-heavyweight 1927
Frank Moody (Pontypridd) Light-heavyweight 1927; Middleweight 1928
Jack Petersen (Cardiff) Light-heavyweight 1932; Heavyweight 1932-1936
Tommy Farr (Tonypandy) Heavyweight 1937
Ronnie James (Swansea) Lightweight 1944
Eddie Thomas (Merthyr Tydfil) Welterweight 1949-1951
Johnny Williams (Barmouth) Heavyweight 1952-1953
Cliff Curvis (Swansea) Welterweight 1952
Dennis Powell (Four Crosses, Powys) Light-heavyweight 1953
Dai Dower (Abercynon) Flyweight 1955
Joe Erskine (Cardiff) Heavyweight 1956-1958
Brian Curvis (Swansea) Welterweight 1960-1962; 1963-1966
Howard Winstone (Merthyr Tydfil) Featherweight 1961-1968
Eddie Avoth (Cardiff) Light-heavyweight 1969-1971
Pat Thomas (Cardiff) Bantamweight 1975-1976; Light-middleweight 1979-1981
Johnny Owen (Merthyr Tydfil) Bantamweight 1977-1980
Colin Jones (Swansea) Welterweight 1980-1981
Neville Meade (Swansea) Heavyweight 1981-1983
Kelvin Smart (Caerphilly) Flyweight 1982-1984
Steve Sims (Newport) Featherweight 1982-1986
David Pearce (Newport) Heavyweight 1983-1984
Robert Dickie (Cefneithin) Featherweight 1986
Peter Harris (Cefneithin) Featherweight 1988
Floyd Havard (Swansea) Super-featherweight 1988-1989; 1994-1996
Robert Dickie (Cefneithin) Super-featherweight 1991
Robbie Regan (Bargoed) Flyweight 1991-1996
Neil Haddock (Llanelli) Super-featherweight 1992-1994
Joe Calzaghe (Newbridge) Super-middleweight 1995-2007
Scott Gammer (Pembroke Dock) Heavyweight 2006-2007
Nathan Cleverly (Cefn Fforest) Light-heavyweight 2009-2011
Gavin Rees (Newbridge) Lightweight 2010 -2012
Gary Buckland (Super-featherweight) 2011–2013
Lee Selby (Cardiff) Featherweight Barry 2011–2014
Enzo Maccarinelli (Swansea) Cruiserweight 2010-2012
Andrew Selby (Barry) Flyweight 2016-2019
Liam Williams (Church Village) Light-middleweight 2015-2016; Middleweight 2018
Sean McGoldrick (Newport) Bantamweight 2023
BACK TO HOME PAGE