TV & Film in Wales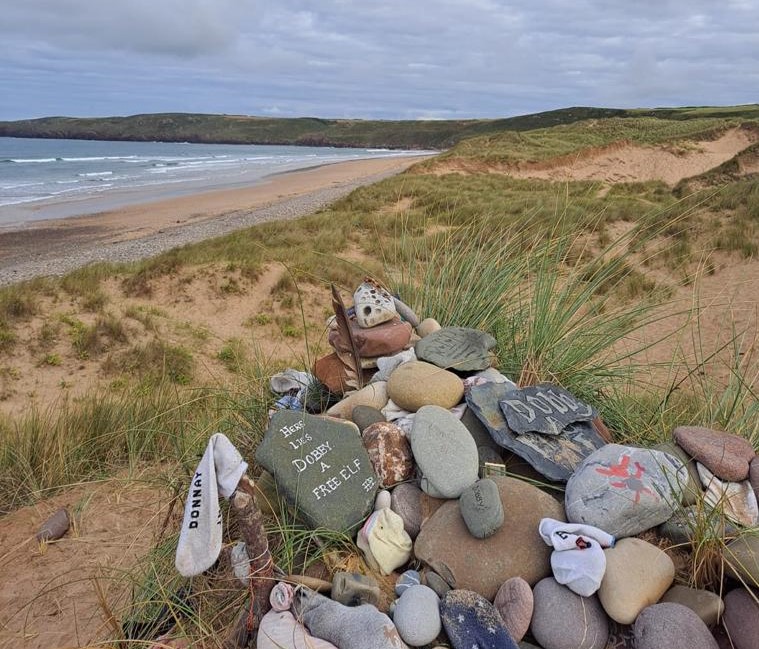 WALES is so much more than simply a place where visitors come to experience stunning coastal scenery, rolling hills and beautiful countryside, or to take in the passion and excitement of a rugby match at the Principality Stadium.
It is a country with amazing links to the world of sci-fi, fantasy and cult entertainment, home to a plethora of locations that on-screen lovers, monsters, aliens, vampires, elves and warring knights have made famous.
Did ewe know, for instance, that Batman, Harry Potter, James Bond, Lara Croft and Tarzan are among the giant film franchises which have headed to areas such as Snowdonia to provide their movies with some of the most stunning backdrops imaginable?
The streets, beaches and hills of Wales have stood in for locations as diverse as downtown Los Angeles, New York, Afghanistan, central London and even some parallel universes!
While the south of the country has been a growing hub for huge television productions like Doctor Who, Torchwood, His Dark Materials, Sherlock, Merlin, not to mention Gavin and Stacey, mid and north Wales, with their unique portfolio of castles, greenery, coastline and mountains, have attracted the great and the good of Hollywood.
From Captain America to Zulu, and supernatural dramas and well-loved sitcoms to time-travelling aliens, Wales has been a star of the big and small screen in its own right.
Delving into the archives of organisations like The British Film Institute, BBC and S4C, the National Trust, Ffilm Cymru and Film Hub Wales, Ewegottalove has brought together a fascinating line-up of memorable, Welsh-influenced television shows and movies.
Many are made in Wales, highlighting shooting locations in all corners of the nation, or set in Wales; some feature Welsh writers, directors, or actors, or all of the above.
Some of the greatest movies made by Welsh filmmakers, or about Wales itself, address issues of national identity, work, economic hardships, familial bonds and the hefty emotional ties to what are some of the most striking physical spaces in Britain.
Others are simply box-office big-hitters which have brought the likes of Batman to the Brecon Beacons, Harry Potter and Robin Hood to Pembrokeshire and Lara Croft, Tarzan and James Bond to Snowdonia.
Our lists of TV & Film in Wales are by no means exhaustive and there are many more big films we could mention. However, one thing is for sure, it may only be small, but Wales has always punched above its weight in Hollywood.
Click on the links below to read more about TV & Film in Wales
DID EWE KNOW? More fascinating facts about Wales
BACK TO HOME PAGE