Christmas in Wales
THE National Trust has reopened many of its gardens and parklands in Wales post coronavirus lockdown, and the short video below is a reminder of Christmas past and the simple pleasures of getting back to nature during the festive season.
Stroll through winter gardens, frosty parklands, beautiful coastlines and special places on the 12 Walks of Christmas, but ewegottalove recommends you book your visit in advance, especially at busy times such as weekends. It is worth noting that some places may still be closed, so do check first to ensure they are open to avoid disappointment.
Here is a list of 12 popular National Trust winter escapes in Wales, but don't forget to maintain social distancing on your walk. More information, including help with planning your walks, helpful maps and booking information, can be found on their website:
TREDEGAR HOUSE: Escape city life and revive your senses on a mile-long lakeside walk. Take in the sights and sounds of the estate, including the wildlife nesting on the lake and the last of the Oak Avenues.
LLANERCHAERON: Enjoy a relaxing walk and discover the self-sufficient estate at Llanerchaeron.
ERDDIG: Go and enjoy a leisurely stroll around William Emes' pleasure park at Erddig. Wander through beautiful woodland and discover the ancient remains of a Norman motte and bailey castle as you join the historic and mysterious Wat's Dyke way.
DINEFWR: Discover ancient trees and wildlife on this walk designed by Lancelot 'Capability' Brown when he visited Dinefwr in 1775.
CHIRK CASTLE: This easy circular woodland walk has spectacular views of the parkland, and a little surprise in the middle. It is mainly on paths, but the last section is through open fields.
PLAS NEWYDD: Enjoy stunning views over the Menai Strait, the Faenol and Snowdonia as you walk around the beautiful grounds of Plas Newydd.
STACKPOLE: This walk takes in some of the finest wildlife habitats in Pembrokeshire; limestone cliffs with breeding seabirds, beaches, dunes and freshwater lakes.
BODNANT GARDEN: Enjoy some pre-Christmas calm or chill our after the festive season with a stroll among the sights, scents and sounds of nature in Bodnant's Winter Garden. And while this walk is short, it takes you through 250 years of horticultural history at Bodnant Garden.
PENRHYN CASTLE: Discover the habitats, animals and plants around our special place as you follow our walk.
DYFFRYN GARDENS: Get outdoors and do some gentle exercise with an easy stroll around Dyffryn Gardens, you'll see all the important parts of the garden as well as the house and take in the stunning vistas.
PORTH MEUDWY: Enjoy a coastal walk from Aberdaron to Porth Meudwy, a small fishing cove at the tip of the Llŷn Peninsula that was once the embarkation point for pilgrims making the journey to Bardsey Island.
POWIS CASTLE: Pull on your winter woollies and take a stroll around Powis' beautiful garden this winter. See the shapes of the topiary and intricately trained fruit trees sparkling under frost and admire unparalleled views across the Severn Valley and Breidden Hills from the Top Terrace.
These walks might be fresh and frosty at Christmas, but head back in spring, summer an autumn and you'll discover them all with a new coat of colours. Rediscover these walks, and hundreds more with a National Trust membership and you can enjoy them whenever.
Join our @ewegottalove Instagram and tag us, or use the hashtag #ewegottalove, to share pictures of your favourite Welsh walking trails.
---
We wish ewe a Merry Christmas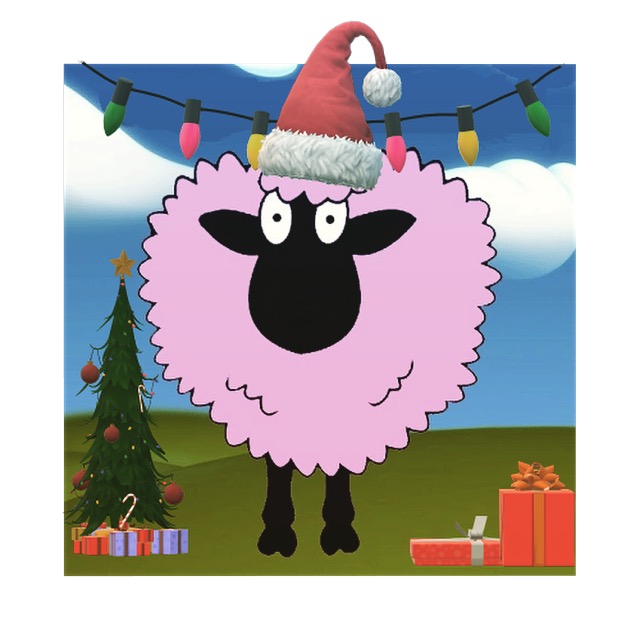 WE know that Christmas 2020 was a challenging time for many as we all dealt with the covid pandemic, lockdowns and difficulties meeting up with family, especially those in care homes or under the care of the NHS, so ewegottlove has delved into Welsh Christmases past to bring ewe all some traditional ewe-ltide cheer!
---
---
---
---
---
---
---
BACK TO OFFBEAT WALES
RETURN TO HOME PAGE