Third Sector Wales Charity Directory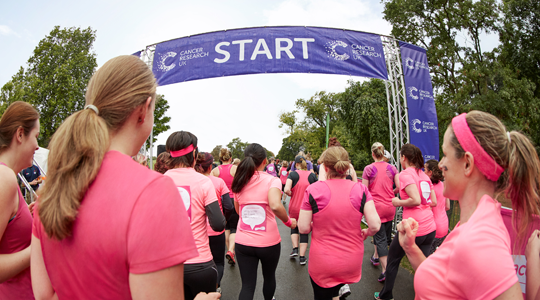 WELCOME to Third Sector Wales where Welsh charitable organisations, trusts and foundations can share their information, free of charge, with the ever-growing Ewegottalove Wales Community.
With more than 9,000 registered charities in Wales, we know that it is no easy task to get your message out there these days, especially with the economic side-effects of the cornavirus pandemic.
Charities in Wales have taken a huge hit as the focus has rightly fallen on the incredible work of the NHS, while lockdown measures curtailed fundraising efforts and drastically tightened purse-strings across the nation.
Third Sector Wales is designed to raise the profile of all registered charities, large or small, to help get them firmly back on their feet and accessing the urgent donations and volunteer help they need.
In this section of the Ewegottalove website you will find an expanding directory of Welsh charitable organisations, covering everything from children's hospitals and cancer care wards to animal sanctuaries and arts programmes.
But we need your help to make Third Sector Wales the only one-stop shop for Welsh charity listings. Is your charitable organisation listed yet? If not, email us with your charity's details as laid out in our directory:
name of organisation;
a few words about the charity's mission and aims;
registered charity number;
contact details, including main postal address, telephone number, enquiries email and website URL.
When you have completed your listing (which must include a registered charity number, please), email to [email protected]
We are aware that some details of our listed organisations may have changed during the pandemic and that many charities are either currently closed, or running a greatly reduced service. If you are seeking information about a particular charity, trust or foundation, we suggest you visit their listed website for the most up-to-date information available.
If you are a trustee of one of our listed organisations and see a detail that needs updating or correcting, please email us at [email protected]
Third Sector Wales Charity Directory is a free service, designed to help get Welsh charities back up and running as the pandemic hopefully recedes, but if you would like yours to be highlighted with a more detailed feature, including logo and photographs, for only a modest fee, please get in touch via email and we will be happy to help.
Finally, unlike other similar charity listings, we aim to be as accurate and up-to-date as possible, rather than relying on robotic algorithms and outdated registers as many do. With the help of our Ewegottalove Wales Community, we believe the personal touch will make Third Sector Wales the first and only online stop for Welsh charity information.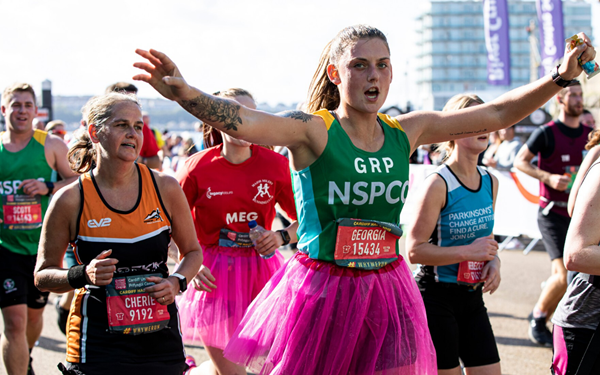 Registered Charities in Wales
A
Action on Smoking and Health (ASH)
Smoking is still the biggest preventable cause of ill health and death in Wales. Everyone deserves to live in a healthy, smoke-free environment. Our campaigns are leading the way in the creation of healthy, outdoor spaces and the reduction of health problems associated with smoking and tobacco use.
Registered Charity Number: 1120834
Telephone: 029 2049 0621
Email: [email protected]
Website: https://ash.wales/
Advance Brighter Futures
A mental health and well-being charity, established in Wrexham since 1992, ensuring that no individual experiencing mental health problems ever feels like they are on their own. Our mission is to work in partnership with people experiencing mental distress in promoting health, well-being and recovery in Wrexham and its local communities.
Registered Charity Number: 1089638
Address: 3 Belmont Road, Wrexham LL13 7PW
Telephone: 01978 364777
Email: [email protected]
Website: www.advancebrighterfutureswrexham.co.uk/
Age Connects Cardiff & the Vale
Committed to tackling loneliness, isolation and poverty amongst older people and striving to create a society where older people are respected, valued and heard.
Registered Charity Number: 1137821
Address: Unit 4 Cleeve House, Lambourne Crescent, Llanishen, Cardiff CF14 5GP
Telephone: 029 2068 3600
Website: www.age-concern-cardiff.org.uk
Age Connects Morgannwg
Age Connects Morgannwg is the operating title of Age Concern Morgannwg, a charity for older people living in Rhondda Cynon Taf, Bridgend and Merthyr Tydfil. We work to get older people the help they want, when they want it. We strive to ensure that those who are vulnerable and at risk are kept safe. We empower older people to be heard and to have choice and control, so they don't feel isolated or discriminated against, and they receive the support and services they need.
Registered Charity Number: 1129973
Address: 5-7 Mill Street, Pontypridd CF37 2SN
Telephone: 01443 490650
Email: [email protected]
Website: www.ageconnectsmorgannwg.org.uk/
Age Cymru
We aim to provide life-enhancing services and vital support to people in later life. We and our local partners deliver a range of services across the UK. In an age-friendly Wales, older people would not experience barriers to independent living. They will enjoy good health; live safely; will be free from discrimination; and will remain actively engaged within their community.
Registered Charity Number: 1128436
Address: Ground Floor, Mariners House, Trident Court, East Moors Road, Cardiff CF24 5TD
Telephone: 0300 303 44 98 (advice line); 029 2043 1555 (general enquiries)
Email: [email protected]; [email protected]
Website: www.ageuk.org.uk/cymru/
Agoriad Cyfyngedig
Offering training and employment support to people with disabilities in the following areas: Conwy, Denbighshire, Flintshire, Gwynedd, Isle Of Anglesey, Powys and Wrexham.
Registered Charity Number: 1010165
Address: c/o Caffi Coed y Brenin, 2 Victoria Place, Bethesda, Gwynedd LL57 3AG
Telephone: 01248 361392
Email: [email protected]
Website: www.agoriad.org.uk
Adlerian Society of Wales
We want to change the way mental health is seen. Instead of it being a 'disease' or 'disorder': something you possess, we see the majority of mental disorders as behaviours you (often unconsciously) USE to help you through some of the horrors and dark places of life you have experienced. Wherever there is genuine demand and inadequate provision, we want to make a contribution towards the relief of suffering. We want to see tortured and chaotic minds find rest, respite and recovery.
Registered Charity Number: 1164495
Address: Anderson House, 56 St James Street, Narberth SA67 7DA
Telephone: 01834 860330
Email: [email protected]
Website: www.adleriansocietywales.org.uk/
Advocacy Support Cymru (ASC)
Specialising in the provision of professional, confidential and independent advocacy for those eligible in secondary care and community mental health settings. Our advocates can support in relation to treatment, medication, services, rights and options and will enable you to have your say in your treatment and care.
Registered Charity Number: 1141999
Address: Head Office: Charterhouse 1, Links Business Park, Fortran Road, St Mellons, Cardiff CF3 0LT; Singleton House, Charter Court, Phoenix Way, Swansea Enterprise Park, Swansea SA7 9DD
Telephone: 029 2054 0444
Email: [email protected]
Website: www.ascymru.org.uk/
African Community Centre
Operating across Wales, we welcome all people, especially Africans born in Africa, African Caribbeans and British Africans who are currently resident in Wales. ACC aims to provide advice and support to enable you to better settle into the local community.
Registered Charity Number: 1124327
Address: City Temple, Dyfatty Street, Swansea SA1 1QQ
Telephone: 01792 470298
Email: [email protected]
Website: https://africancommunitycentre.org.uk/
All Creatures Great & Small
Animal sanctuary based in south-east Wales which has been serving the community since 1992. The sanctuary operates a programme of rehabilitation and re-homing of injured, abused, unwanted and orphaned animals. The annual running costs of the sanctuary amount to £360,000. We also rely on public donations of towels and food for all our animals.
Registered Charity Number: 1088244
Address: Church Farm, Llanfrechfa, Cwmbran NP44 8AD
Telephone: 01633 866144
Email: [email protected]
Website: www.allcreaturesgreatandsmall.org.uk/
Al-Manar Centre
Muslim community organisation, first established in 1992, adheres to the teachings of Ahlus-Sunnah wal-Jamaa'ah. Aim to promote the teachings of Islam in the community; provide quality educational and cultural programmes primarily aimed at the Muslim community in the English & Arabic medium, but open to all faiths and backgrounds; engage with other communities in Cardiff with view to increased community cohesion and mutual understanding; make positive contributions for the well-being of all members of our diverse Cardiff community; seek cooperation with other organisations sharing our vision.
Registered Charity Number: 1130211
Address: 4 Glynrhondda St, Cardiff CF24 4AN
Telephone: +44745 400 8803
Email: [email protected]
Website: https://almanar.org.uk/
Aloud
We aim to engage each new generation of young people across Wales with the power of choral singing and through this activity to promote self-belief and self-confidence, to encourage aspiration, to build skills and to develop a sense of community. We believe Aloud makes a unique contribution to sustaining and reinvigorating the cultural landscape of Wales and encourages audiences across Wales and the world to engage in new ways with the extraordinary Welsh choral tradition which underpins our existence. Delivering activity through three main strands: Only Kids Aloud, Only Boys Aloud and the Only Boys Aloud Academi.
Registered Charity Number: 1147922
Address: The Aloud Charity, Unit 1 Regents Court, Nettlefold Road, Cardiff CF24 5JQ
Telephone: 029 2048 1715
Email: [email protected]
Website: www.aloud.cymru/
Alzheimer's Society Cymru
We campaign for change, fund research to find a cure and support people living with dementia today. United against dementia for all the communities of Wales. Over 17,000 people affected by dementia live in rural Wales, yet they face barriers and challenges to accessing specialist support. This is not good enough. Following our successful #45000reasons campaign, the Welsh Government launched its new Dementia Action Plan.
Registered Charity Number: 296645
Address: Alzheimer's Society, 43-44 Crutched Friars, London, EC3N 2AE
Telephone: 0330 333 0804 (customer care); 0333 150 3456 (dementia support); 0330 094 7400 (Welsh speakers)
Website: www.alzheimers.org.uk/about-us/wales
Amgueddfa Cymru – National Museum Wales
Formerly the National Museums and Galleries of Wales, we are a Welsh Government-sponsored body that comprises seven museums in Wales: National Museum Cardiff – formerly the National Museum of Wales; St Fagans National Museum of History, Cardiff; Big Pit National Coal Museum, Blaenavon; National Wool Museum, Dre-fach Felindre near Llandysul; National Slate Museum, Llanberis; National Roman Legion Museum, Caerleon; National Waterfront Museum, Swansea. In addition, we run Oriel y Parc, a gallery of Welsh landscape art in St David's, in partnership with the Pembrokeshire Coast National Park Authority.
Registered Charity Number: 525774
Address: Cathays Park, Cardiff CF10 3NP
Telephone: 0300 111 2 333
Website: https://museum.wales/
Animal Rescue Cymru
Small, independent rescue charity based on the beautiful west Wales coast whose sole aim is to rescue and re-home domestic animals. Our small band of volunteers and experts is dedicated to the welfare of animals.
Registered Charity Number: 1146676
Address: 25 Greenhall Park, Johnston, Haverfordwest SA62 3PT
Telephone: 0345 4755958
Email: [email protected]
Website: www.animalrescuecymru.co.uk
AP Cymru
Providing a peer support outreach service for families going through the autism diagnostic process, and the crucial months which follow, by pooling together our lived experience to provide a warm, friendly, and accessible service. The majority of our staff are autistic and are parents to autistic children, so we are able to provide well-rounded, positive, and understanding information to parent/carers. Our families can access a wide variety of workshops, training courses, clinics, guest speakers, and family fun sessions.
Registered Charity Number: 1148010
Address: 11 Glan y Llyn Industrial Estate, Cardiff Road, Taffs Well CF15 7JD
Telephone: 029 2081 0786
Email: [email protected]
Website: https://apcymru.org.uk/
Arts Care Gofal Celf
Founded in 1987, we are a professional charitable arts organisation based in Carmarthen, west Wales. We are experienced in delivering high quality projects for and with people of all ages, backgrounds and lifestyles. We work creatively to reach out to groups to encourage participation, our work encompassing most art forms and a wide range of approaches including long-term arts projects, performances, public art, artist residencies, exhibitions and one-off workshops.
Registered Charity Number: 1050273
Address: Ground Floor, 24 King Street, Carmarthen SA31 1BS
Telephone: 01267 243815
Email: [email protected]
Website: www.acgc.co.uk/
Arts Council of Wales
The Arts Council of Wales is an independent charity, established by Royal Charter in 1994. We're the official body that funds and develops the arts in Wales. We're ambitious for the arts in Wales, and our strategy is to build a place where we can find, nurture and share the best talent.
Registered Charity Number: 1034245
Address: Bute Place, Cardiff CF10 5AL
Telephone: 03301 242733
Website: https://arts.wales/
Atal Y Fro
Supporting women, men and children who are experiencing violence, domestic abuse and sexual violence.
Registered Charity Number: 1034188
Address: 198 Holton Road, Barry, Vale of Glamorgan CF63 4HN
Telephone: 01446 744755; Live Fear-Free Helpline 0808 80 10 800
Email: [email protected]
Website: https://atalyfro.org/
Artis Community
Making a difference in people's lives through participation in professional community art experiences. Innovating and aspiring for excellence in both arts practice and in business.
Registered Charity Number: 1150201
Address: JR House D6, Main Avenue, Treforest Industrial Estate, Treforest, CF37 5UR
Telephone: 01443 490390
Email: [email protected]
Website: https://artiscommunity.org.uk/
ategi
We are a not-for-profit provider of support services in Wales and England. The services we provide – shared lives, supported living and visiting support – are designed for the specific needs of each person we support. This means that support is consistent, personalised and clear.
Registered Charity Number: 1077595
Address: Flynn House, Cardiff Road, Rhydyfelin, Pontypridd, Rhondda Cynon Taf CF37 5HP
Telephone: 01443 484400
Email: [email protected]
Website: https://ategi.org.uk/
B
Bees for Development
Helping some of the world's poorest people to build resilient livelihoods through beekeeping.
Registered Charity Number: 1078803
Address: 1 Agincourt Street, Monmouth NP25 3DZ
Telephone: +44 (0) 1600 714848
Website: https://beesfordevelopment.org/
Benefits Advice Shop
We're a north Wales organisation Based in Denbighshire, Conwy and Flintshire offering free, independent advice, advocacy and representation at Social Security Appeal Tribunals, within all aspects of the welfare benefit, housing/council tax and tax credit system.
Registered Charity Number: 1086003
Address: 19 Bedford St, Rhyl LL18 1SY
Telephone: 01745 345 145
Email: [email protected]
Website: www.bashop.tv/
Bethshan
A local charity caring for people in need, providing high-quality individual accommodation and care. Bethshan's sole focus is to run Bethshan Nursing Home, opened in 2001 as a result of the vision and passion of Hope Church, Newtown, who took up the challenge to provide the town with its only nursing home.
Registered Charity Number: 1064373
Address: Heol Treowen, Newtown, Powys SY16 1JA
Telephone: 01686 610070
Email: [email protected]
Website: www.bethshan.org.uk/
Bevan Foundation
Wales's most influential and innovative think tank. We develop lasting solutions to poverty, inequality and injustice and we help to improve people's lives.
Registered Charity Number: 1104191
Address: 145a High Street, Merthyr Tydfil CF47 8DP
Telephone: 01685 350938
Email: [email protected]
Website: www.bevanfoundation.org/
BikeAbility Wales
Providing many activities, from teaching children and adults to ride a bike, cycle skills and road safety training, to bike maintenance, free companion rides and much more.
Registered Charity Number: 1126297
Address: Dunvant Rugby Club, Broadacre, Killay, Swansea SA2 7RU
Telephone: 07968 109145; 07584 044284
Email: [email protected]
Website: www.bikeabilitywales.org.uk/
Blood Bikes Wales
Using volunteers to provide a completely free courier service to the National Health Service, delivering blood supplies, plasma, documents and other items all across Wales.
Registered Charity Number: 1143352
Telephone: 0845 6460800
E-mail: [email protected]
Website: https://www.bloodbikes.wales/
Bluestone Foundation
Established in 2010 to help people to help themselves through environmental, economic and social projects in Pembrokeshire.
Registered Charity Number: 268369
Address: c/o Charities Aid Foundation, Kings Hill, West Mailing, Kent ME19 4TA
Telephone: 01834 869900
Email: [email protected]
Website: www.bluestonewales.com/foundation
BRACE
We believe in a world free from dementia. Every donation, no matter the size, helps BRACE fund vital research that creates scientific progress and real hope for the future – earlier diagnosis, more effective treatments and, one day, a cure. Together we will defeat dementia.
Registered Charity Number: 297965
Address: BRACE Charity Office, The Brain Centre, Southmead Hospital, Bristol BS10 5NB
Telephone: 07366 331 431
Email: [email protected]
Website: www.alzheimers-brace.org/
Bridges Centre
An independent, Monmouth-based charity, located at Drybridge House. Our goal, since 1984, has been to enhance the well-being of young and old, able-bodied and disabled alike. From mothers and toddlers, to children and young people, to those with learning difficulties and social challenges, to the elderly, the vulnerable and the socially isolated.
Registered Charity Number: 1079085
Address: Drybridge House, Drybridge Park, Monmouth NP25 5AS
Telephone: 01600 228660
Email: [email protected]
Website: www.bridgescentre.org.uk/
Bridgend Community Transport
Providing affordable, accessible, community transport solutions for local residents and community groups wishing to travel locally, regonally or nationally.
Registered Charity Number: 1004074
Address: Unit 1, Australian Terrace, Bridgend CF31 1LY
Telephone: 01656 669665
Email: [email protected]
Website: www.bridgendcommunitytransport.co.uk/
C
Caia Park Partnership (CPP)
Community-led organisation located in the heart of Caia Park in Wrexham. CPP works with individuals, communities and partner organisations in Caia Park and Wrexham-wide to provide activities, services and facilities that meet identified community needs. The Partnership is deeply embedded in the community and all we do is underpinned by an ambition to enable people and communities to achieve their potential.
Registered Charity Number: 1072393
Address: CAIA Park Centre, Prince Charles Road, Wrexham LL13 8TH
Telephone: 01978 310984
Email: [email protected]
Website: https://caiapark.org.uk/
Calan DVS
An innovative organisation working to end domestic violence and abuse in the Ammanford, Brecon, Bridgend, Neath Port Talbot and Radnor areas. We support women, men, children and families, providing refuge accommodation to women and children, community-based support and information and guidance to all individuals experiencing domestic violence and abuse.
Registered Charity Number: 1146056
Telephone: Live Fear-Free Helpline: 0808 8010800 (available 24 hours a day, 7 days a week).
Website: www.calandvs.org.uk/en/
Calon Hearts
Leading heart charity in Wales for placing defibrillators in communities and delivering CPR and defibrillator training in Wales. We are regarded as the heart charity at the centre of saving lives in Wales.
Registered Charity Number: 1193404
Address: White House Cottage, The Cathedral Green, Llandaff CF5 2EB
Telephone: 02922 402670; 07730 944700
Email: [email protected]
Website: https://cymruhearts.org/
CAVO (Ceredigion Association of Voluntary Organisations)
Since 1997, the CAVO Team have promoted and supported volunteers and voluntary community action in Ceredigion – from finding volunteers their perfect role to giving grants for community projects, the CAVO Team are here to help.
Registered Charity Number: 1061364
Address: Bryndulais, Bridge Street, Lampeter SA48 7AB
Telephone: 01570 423 232
Email: [email protected]
Website: www.cavo.org.uk/
Campaign for the Protection of Rural Wales (CPRW)
Since 1928, CPRW has been standing up for the people and places of rural Wales and protecting our unique landscapes. From defending wild spaces from destructive development to creating sustainable rural communities, we are passionate about creating a countryside which works for everyone. Every day we take action to ensure that the extraordinary beauty of our country is preserved for the next generation – and beyond.
Registered Charity Number: 239899
Address: Ty Gwyn, 31 High Street, Welshpool, Powys SY21 7YD
Telephone: 01938 552 525
Email: [email protected]
Website: https://cprw.org.uk/
Cancer Research Wales
We at Cancer Research Wales believe that today's research is tomorrow's health, and are dedicated to funding world-class research to create a better future for cancer patients in Wales. However, we cannot do this alone and rely on the generosity of the people of Wales to help us ensure fewer people feel the fear and heartbreak of cancer.
Registered Charity Number: 1167290
Address: Velindre Hospital, Whitchurch, Cardiff CF14 2TL
Telephone: 029 2031 6976
Email: [email protected]
Website: https://cancerresearchwales.co.uk/
Cardiff and Vale Action for Mental Health (CAVAMH)
CAVAMH is an umbrella organisation which works with third sector groups with an interest in mental health, as well as mental health service users and carers, living or operating in Cardiff and the Vale of Glamorgan.
Registered Charity Number: 1148312
Address: 84 Glebe St, Penarth CF64 1EF
Telephone: 029 2022 2000
Email: [email protected]
Website: www.cavamh.org.uk/
Cardiff Foodbank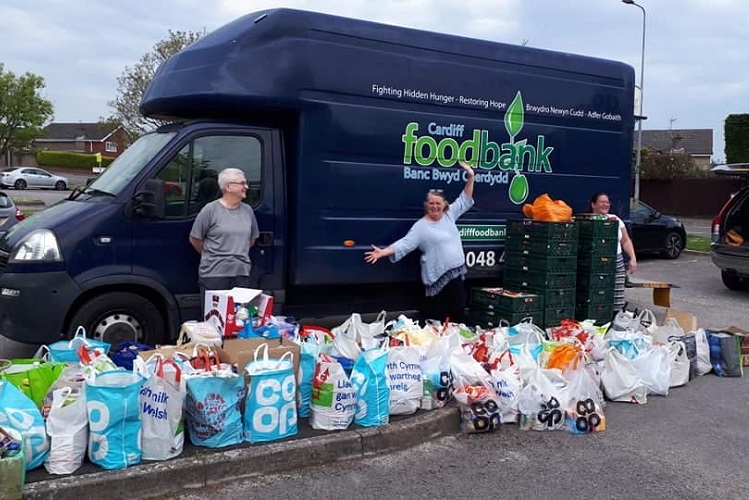 We don't think anyone in our community should have to face going hungry. That's why we provide three days' nutritionally-balanced emergency food and support to local people who are referred to us in crisis. We are part of a nationwide network of foodbanks, supported by The Trussell Trust, working to combat poverty and hunger across the UK.
Registered Charity Number: 1139456
Address: Unit N5, Cardiff Bay Business Centre, Titan Road, Cardiff CF24 5EJ
Telephone: 029 2048 4120
Email: [email protected]
Website: https://cardiff.foodbank.org.uk/
Cartrefi Cymru
We provide skilled and respectful staff to work in people's homes and local communities, promoting their independence, social inclusion and safety. We are not a landlord, but we do work closely with registered social landlords and other partners. As a multi-stakeholder co-operative, we also pool all our members' talents and ideas to make our communities better places for everyone.
Registered Charity Number: 702290
Address: Head Office, Unit 5 & 6 Coopers Yard, Curran Road, Cardiff CF10 5NB
Telephone: 02920 642250
Email: [email protected]
Website: www.cartrefi.coop/
Centre for Alternative Technology (CAT)
Radical action is needed if we are to avoid dangerous climate breakdown. CAT offers practical solutions and hands-on learning to help create a zero carbon world.
Registered Charity Number: 265239
Address: Llwyngwern Quarry, Machynlleth, Powys SY20 9AZ
Telephone: +44(0)1654 705950
Email: [email protected]
Website: https://cat.org.uk/
Cerebra
We're the national charity dedicated to helping children with brain conditions and their families discover a better life together. Listening to the needs of these families helps us inspire the most helpful research and innovation. Our aim is to provide the best research-driven, high-quality health, legal, financial and social care advice for children with brain conditions and their families. We help them put that knowledge into practice through practical advice and support.
Registered Charity Number: 1089812
Address: The MacGregor Office Suite, Jolly Tar Lane, Carmarthen SA31 3LW
Telephone: 01267 244 200
Email: [email protected]
Website: https://cerebra.org.uk/
Community Foundation Wales
Inspiring people to give, help Welsh communities to thrive and change lives together. Working with our generous supporters and partners, we find and fund local projects that help strengthen communities across Wales.
Registered Charity Number: 1074655
Address: St Andrews House, 24 St Andrews Crescent, Cardiff CF10 3DD
Telephone: 02920 379580
Email: [email protected]
Website: https://communityfoundationwales.org.uk/
Children in Wales
National umbrella body for organisations and individuals who work with children, young people and their families in Wales. We are a membership body, and our members are drawn from the voluntary, statutory and professional sectors. We work with and for our members to promote their interests and meet their needs.
Registered Charity Number: 1020313
Address: Head Office, 25 Windsor Place, Cardiff, CF10 3BZ; North Wales Office, Unit E007, The Management Centre, Bangor University, College Road Bangor LL57 2DG
Telephone: (029) 2034 2434; (01286) 677570
Email: [email protected]
Website: www.childreninwales.org.uk/
Christian Aid
Supporting local Christian Aid committees – particularly in the run-up to their biggest annual fundraising efforts in Christian Aid Week each May. We preach or speak about Christian Aid's work to groups, in schools and in churches, recruit and support volunteers including campaigners and Christian Aid teachers and organise events and host visitors to Wales from our overseas partner organisations. We strive to ensure a Welsh identity and a rootedness in Wales.
Registered Charity Number: 1105851
Address: 35-41 Lower Marsh, London SE1 7RL
Telephone: 020 7620 4444
Email: [email protected]
Website: www.christianaid.org.uk/get-involved-locally/wales
Chwarae Teg
Since 1992, we've been working to ensure that women in Wales can enter the workplace, develop their skills and build rewarding careers.
Registered Charity Number: 1084466
Address: 1st Floor, Anchor Court, Keen Road, Cardiff CF24 5JW; Suite B, 1st Floor, Scarlet Court, Dafen Industrial Park, Llanelli SA14 8QN; 2nd Floor, Bryn Eirias, Aberegele Road, Colwyn Bay, Conwy LL29 8BY; 2nd Floor, Unit 2 – Cardiff Road, Melin Corrwg Business Parc, Upper Boat, Treforest CF37 5BE
Telephone: 02920 462 745
Email: [email protected]
Website: https://chwaraeteg.com/
Concern Cyrmu
Counselling service run by Christians. Services are delivered by the charity's team of 30 volunteer counsellors and psychotherapists, each of whom is professionally qualified. Concern Cymru has been providing a vital service to communities at no cost since 1991.
Registered Charity Number: 1182469
Address: Regal House, Gelligaer Lane, Cardiff CF14 3JS
Telephone: 07765 199725
Email: [email protected]
Website: https://concerncymru.org.uk/
Cwmbran Centre for Young People
Free drop-in space for young people to access from birth-25 years of age. It is a safe haven to come and relax, chat to people and volunteers, access support services and 1:1 support with staff. Youngsters can also come here to meet other young people, access traineeships and volunteering and use the internet for recreational/job search use. It's like another home providing support and help, advice and guidance with the aim to empower young people on their journey.
Registered Charity Number: 1110726
Address: Glyndwr Rd, Cwmbran NP44 1QS
Telephone: 01633 875851
Email: [email protected]
Online: www.facebook.com/cwmbrancentreforyoungpeople/
Cyfannol Women's Aid
Independent local charity based in Pontypool, Newport and Abergavenny, which provides services and support throughout Gwent to people experiencing any form of violence against women, domestic abuse or sexual violence. The charity was formed in 2015, as the result of a merger between Torfaen Women's Aid and Women's Aid Monmouthshire; women-led charities with over 35 years experience in supporting women and their children. We now have established bases in Torfaen, Monmouthshire, Newport and Blaenau Gwent and provide outreach services across the wider Gwent area.
Registered Charity Number: 1045890
Regional contact details: Torfaen – The Chrysalis Centre, 3 Town Bridge Buildings, Park Road, Pontypool NP4 6JE; telephone: 01495 742052; Email: [email protected]
Monmouthshire – Monmouthshire Multi Agency Centre, 26b Monk Street, Abergavenny NP7 5NP; telephone: 01873 859011; Email: [email protected]
Newport – 56 Stow Hill, Newport NP20 1JG; telephone: 01633 840258; Email: [email protected]
Blaenau Gwent – Ebbw Vale Institute, Church Sreet, Ebbw Vale NP23 6BE; telephone: 01495 533177
Telephone: 24-hour helpline: 01495 742052; National Domestic Abuse Helpline: 0808 8010800
Email: [email protected]
Website: https://cyfannol.org.uk/
Cyfle Building Skills
The Queen's award-winning Cyfle Building Skills Shared Apprenticeship Scheme commenced on Monday 16th September 2013 within five local authority regions, Carmarthenshire, Ceredigion, Pembrokeshire, Neath Port-Talbot and Swansea. Cyfle Building Skills currently employs over 120 apprentices and has employed 650+ shared apprentices to date. The aim is to provide a service which supports young adults into sustainable employment within the construction industry. This will help young people further their careers and their chances of gaining employment. They will have the opportunity to gain apprenticeships and achieve qualifications at level 2, 3 & into higher apprenticeships at level 4/5.
Registered Charity Number: 1170264
Address: Ammanford Campus, Dyffryn Road, Ammanford, Carmarthenshire SA18 3TA
Telephone: 01554 748181
Email: [email protected]
Website: http://cyflebuilding.co.uk/
Cymdeithas Gofal / The Care Society
Providing housing, homelessness and support services throughout mid and west Wales. The Care Society have an intimate and expansive knowledge of this unique area, its geography, culture and people. We are passionate about making real, practical and immediate improvements to people's lives. Locally, we have been responsible for significant reductions in homelessness, providing people with the help they need to live independently in their own homes. Through helping a wide range of people, including the most vulnerable members of society, to engage with their communities and lead more active and rewarding lives, we have helped to reduce the pressure and demand on our local public and health services.
Registered Charity Number: 1143732
Address: Aberystwyth Office, 21 Terrace Road, Aberystwyth SY23 1NP
tel: 01970 639111; Cardigan Office, Greystones, Priory Street, Cardigan SA43 1BZ, tel: 01239 621807
Telephone: 01970 639111
Email: [email protected]
Website: https://caresociety.org.uk/
D
Dewis Housing
Established and reliable youth homelessness charity in south Wales providing specialist flexible quality housing-related support services to meet the individual needs of young people. Together with our partners, generous supporters and fundraisers, we help young people to live safely and independently.
Registered Charity Number: 1063949
Address: 47 Station Road, Port Talbot SA13 1NW
Telephone: 01639 882536
Email: [email protected]
Website: www.dewishousing.org/
Digartref
Providing support and assistance to those affected by homelessness since 1998, offering both short and long-term solutions for those experiencing, or at risk, of becoming homeless. Since 1998, the charity has expanded the range of homeless prevention services it provides and now offers assistance to those aged 16 upwards with no upper age limit. Digartref run a range of homeless prevention projects and programs which aim to reduce homelessness and its impact, ensuring as many people as possible access the support that meets their individual needs and circumstances.
Registered Charity Number: 1076680
Address: Enterprise Centre, Holyhead, Anglesey LL65 2HY
Telephone: 01407 761653
Email: [email protected]
Website: www.digartref.co.uk/
Disability Advice Project (DAP)
Providing a welfare rights service to support disabled people, their families and carers. We provide independent specialist advice and will: help with completing forms, offer accurate and appropriate advice, assess your full entitlement to services and benefits, attend appeals with you, help build the evidence you need and put you in touch with other relevant support agencies. We look to give you more choices in the support we provide to enable an improved quality of life for you, your family and carer.
Registered Charity Number: 1156176
Address: 24 Bridge St, Newport NP20 4SF
Telephone: 01633 485865
Email: [email protected]
Website: www.dapwales.org.uk/
Disability Can Do
Independent local charity that supports people with disabilities and carers to break down the barriers, big and small, that restrict their life choices and opportunities.
Registered Charity Number: 1163190
Address: 1 Bryn Lane, Pontllanfraith, Blackwood NP12 2PG
Telephone: 01495 233555
Email: [email protected]
Website: www.disabilitycando.org.uk/
Displaced People in Action (DPIA)
Providing specialist services to refugees and people seeking asylum across Wales in order for them to successfully integrate into the community.
Registered Charity number: 1117456
Address: Hastings House, Fitzalan Place, Cardiff CF24 0BL
Telephone: 029 2078 9733
Email: [email protected]
Website: www.dpia.org.uk
DofE Wales
A life-changing experience. A fun time with friends. An opportunity to discover new interests and talents. A tool to develop essential skills for life and work. A recognised mark of achievement; respected by employers. The DofE is many things to many people, supporting generations to successfully navigate adult life. 14-24 year-olds can do a DofE programme at one of three progressive levels which, when successfully completed, leads to a Bronze, Silver or Gold Duke of Edinburgh's Award. Through a DofE programme young people have fun, make friends, improve their self-esteem and build confidence. They gain essential skills and attributes for work and life such as resilience, problem-solving, team-working, communication and drive, enhancing CVs and university and job applications. Top employers recognise the work-ready skills Award holders bring to their business.
Registered Charity Number: 1072490
Address: The Duke of Edinburgh's Award, First Floor, Plas y Ffynnon, Cambrian Way, Brecon, Powys LD3 7HP
Telephone: 01874 623086
Email: [email protected]
Website: www.dofe.org/notice-boards/wales/
Dolanog Residential Home
Dolanog is a registered charity, managed by local Trustees, who give freely of their time and expertise. Dolanog fees compare favourably with other local homes with no hidden top-up fees. All activities and excursions are provided free of charge. Weekly hairdressing, toiletries, chiropody and daily newspapers are also available at a small additional cost.
Registered Charity Number: 245425
Address: 87 Russell Rd, Rhyl LL18 3DU
Telephone: 01745 353355
Email: [email protected]
Website: www.dolanogresidentialhome.co.uk/
Dyfed Archaeological Trust
Independent organisation dedicated to the effective protection, investigation, recording and promotion of the historic environment. Whilst retaining a strong regional commitment, we offers professional services over a wide area, both within Wales and beyond. We have a highly motivated professional workforce with a wide range of skills and experience. This is complemented by long established contacts and partnerships with external specialists and specialist organisations enabling us to offer extensive consultancy and implementation services.
Registered Charity Number: 504616
Address: The Corner House,, 6 Carmarthen Street, Llandeilo, Carmarthenshire SA19 6AE
Telephone: 01558 823121
Email: [email protected]
Website: www.dyfedarchaeology.org.uk/
E
Eisteddfod Genedlaethol Cymru (National Eisteddfod of Wales)
Held during the first week of August every year, the National Eisteddfod is a celebration of the culture and language in Wales. The festival travels from place to place, alternating between north and south Wales, attracting around 150,000 visitors and over 250 tradestands and stalls. We are dependent on public goodwill and support, and are grateful for all gifts, which will help with our work.
Registered Charity Number: 1155539
Address: 40 Parc Ty Glas, Llanishen, Cardiff CF14 5DU; Unit 15, Mold Business Park, Wrexham Road, Mold, Flintshire CH7 1XP
Telephone: Cardiff Office – 0845 4090 300; Mold Office – 0845 4090 400; Ticket Line – 0845 4090 800; Information Line – 0845 4090 900
Email: [email protected]
Website: https://eisteddfod.cymru/
Emmaus South Wales
Emmaus supports people to work their way out of homelessness, providing meaningful work, training, support and a stable home for as long as someone needs it.
Registered Charity Number: 1064470
Contact: Porthcawl 01656 750829, 36-38 New Road, Porthcawl CF36 5DN;
Maesteg 01656 750829, 140 Commercial Street, Maesteg CF34 9DW;
Bridgend Town Centre 01656 750829, 6 Caroline Street, Bridgend CF31 1DQ; Bridgend Superstore 01656 750829, Tremains Road Bridgend CF31 1TZ
Email: [email protected]
Website: https://emmaus.org.uk/your-local-emmaus/?region=wales
The Environment Centre Swansea
Community hub inspiring positive action for a greener and healthier future that has been championing environmental action in Swansea for 25 years. We encourage and facilitate activity that helps protect our environment and tackle the challenges of plastic pollution, biodiversity loss, and climate change.
Registered Charity Number: 1039378
Address: Pier Street, Swansea SA1 1RY
Telephone: 01792 480200
Email: [email protected]
Website: www.environmentcentre.org.uk/
EPILEPSY ACTION CYMRU
The largest members-led charity in the UK, which aims to support anyone affected by epilepsy to be seen, heard and to be able to live life, removing barriers together. Services include, counselling, befriending, talk & support groups and a helpline.
Charity Commission Number: 234343
Address: PO Box 247, Caernarfon, Gwynedd LL55 9BW
Telephone: 07739 093211
Email: [email protected]
Website: www.epilepsy.org.uk
Epilepsy Wales
The leading epilepsy organisation in Wales, existing to improve the lives of everyone affected by the condition. Epilepsy can affect anyone at any age and from any walk of life. Epilepsy Wales is here to support people living with the condition and their families.
Registered Charity Number: 1059067
Address: 23 Salisbury Rd, Wrexham LL13 7AS
Telephone: 0800 228 9016
Email: [email protected]
Website: https://epilepsy.wales/
Erlas Victorian Walled Garden
In the early 2000s a group of people were interested in promoting the well-being, skills and employability for those whose disabilities and/or circumstances prevented them accessing mainstream opportunities. They applied to the European Social Fund (ESF) for financial support and this enabled Wrexham Work Opportunities, the Welsh College of Horticulture, Mencap Cymru and the Wrexham Disability Forum to create The Erlas Garden Project. Further financial help from the Rural Development Fund of Wales and generous support from the Morgan Foundation led to a major restoration programme being completed in September 2006. A derelict and forgotten area was transformed with restored perimeter walls, reconstructed garden buildings, a Welsh oak timber-framed glasshouse and a new education building. Subsequently, volunteers and beneficiaries have cleared the 1.3 hectares of land, created a wildlife area including a bog garden, made pathways through the wooded area and constructed bird and bat boxes and hides. There is now also a nature trail, orchard, local provenance seed area and a pond.
Registered Charity Number: 1131830
Address: Bryn Estyn Road, Wrexham LL13 9TY
Telephone: +44 (0) 1978 265058
Email: [email protected]
Website: https://www.erlas.org/
F
FareShare Cymru
Based on the outskirts of Cardiff and serves charities and community organisations across south Wales. Last year, FareShare Cymru saved 511 tonnes of surplus food from waste – enough to provide almost 950,000 meals – which was diverted to 136 organisations, including homeless shelters, school breakfast clubs and community centres. Volunteers are key to FareShare Cymru's success and new people are always welcome.
Registered Charity Number: 1100051
Address: Unit S5, Capital Business Park, Wentloog Avenue, Cardiff CF3 2PU
Telephone: 029 2036 2111
Email: [email protected]
Website: https://fareshare.org.uk/fareshare-centres/cymru-south-wales/
Farms for City Children
Lower Treginnis is a farmstead on a headland near St Davids, Lower Treginnis, the most westerly farm in Wales. Here, Farms for City Children works in partnership with organic farmer Rob Davies, who keeps 850 sheep and a small herd of Hereford X calves on the surrounding land. In addition the children help look after poultry, horses, donkeys, milking goats and a breeding herd of pigs. The award-winning buildings were converted and re-structured by Farms for City Children to provide for up to 40 children and their teachers.
Registered Charity Number: 325120
Address: St Davids, Haverfordwest, Pembrokeshire SA62 6RS
Telephone: 01437 720840
Email: [email protected] (Dan Jones)
Website: https://farmsforcitychildren.org/farms/lower-treginnis/
Frân Wen
Exciting, challenging and inspiring theatre for the young. We place the aspirations of children and young people at the heart of our program and at the core of our strategic development. We empower children, young people and artists' creativity by creating and presenting theatre and participation opportunities that pushes the boundaries and is progressive and relevant. These experiences equip our youth with the skills and experiences to become better and more ambitious citizens and to contribute positively to their communities.
Registered Charity Number: 1060546
Address: Cwmni'r Frân Wen, Yr Hen Ysgol Gynradd, Ffordd Pentraeth, Porthaethwy, Ynys Môn, LL59 5HS
Telephone: 01248 715048
Email: [email protected]
Website: www.franwen.com/en/
Freshfields Animal Rescue
Our rescue centre in Caernarfon, north Wales, deals predominantly with abandoned, neglected and unwanted cats and kittens, there are usually 70 to 80 in residence at any one time. We neuter, vaccinate and generally rehabilitate these animals before seeking out new and permanent homes for them. We also provide shelter to approximately 32 horses and ponies. These animals have come to us for any number of reasons, sometimes as a result of neglect or abuse, often abandoned and sometimes because the owner simply cannot afford, or is not able to look after them any more. Our dedicated team of staff and volunteers play a vital role in the long-term rehabilitation of these wonderful creatures. The Welsh branch of Freshfields also works hard with our limited resources to do what we can for unwanted dogs and small animals.
Registered Charity Number: 1160348
Address: Freshfield Animal Rescue Centre, Bryn Melyn, Nebo, Caernarfon LL54 6EA
Telephone: 01286 880 808
Email: [email protected]
Website: www.freshfields.org.uk/the-animals/wales/
G
GISDA Cyfyngedig / Arfon Young Single Homeless Group
Helping homeless and vulnerable young people in Gwynedd to develop independent living skills through the provision of accommodation and support services; creative, therapeutic, leisure and educational activities; advice and information; training, volunteering and employment opportunities
Registered Charity Number: 1068325
Address: GISDA Caernarfon, 22/23 Y Maes, Caernarfon, Gwynedd LL55 2NA; GISDA Blaenau Ffestiniog, Yr Hen Co-Op, 49 Stryd Fawr, Blaenau Ffestiniog, Gwynedd LL41 3AG
Telephone: 01286 671153; 01766 830260 (Blaenau Ffestiniog)
Email: [email protected]
Website: www.gisda.org/
Glamorgan Voluntary Services (GVS)
Independent charity with a flourishing membership of voluntary and community organisations active in the Vale of Glamorgan. We help to improve the quality of life for people and communities by supporting volunteers, volunteering opportunities and voluntary groups. GVS delivers an array of quality services to meet the needs of voluntary groups and is a one-stop-shop for the voluntary sector. Our role is to provide information, advice and guidance on all aspects of volunteering for both volunteers and recruiting organisations.
Registered Charity Number: 1163193
Address: Barry Community Enterprise Centre, Skomer Road, Barry CF62 9DA
Telephone: 01446 741706
Email: [email protected]
Website: www.gvs.wales/
Glasallt Fawr
Providing a rural residential home for adults with learning disabilities. The Welsh place-name, Glasallt Fawr, meaning big blue woods on a hill, is derived from the woodland on the site which is covered with bluebells in late spring. Glasallt Fawr is situated between the market town of Llandovery and the village of Llangadog, overlooking beautiful Welsh countryside. We offer our residents the opportunity to live and work together, in a homely setting. It provides a safe environment and meaningful work, allowing each individual to contribute to the best of their ability and according to their particular needs and interests.
Registered Charity Number: 1121992
Address: Glasallt Fawr Camphill Centre, Llangadog, Carmarthenshire SA19 9AS
Telephone: 01550 776200
Email: [email protected]
Website: www.glasallt-fawr.com/
Gower Bird Hospital
Based in Pennard on the Gower Peninsula, the centre is a registered veterinary practice and cares for sick, injured and orphaned wild birds and animals with the sole intention of returning them to the wild. The Hospital treats all species of wild birds and small mammals (mainly hedgehogs). Registered as a charity in 1996, Gower Bird Hospital admits over 1,600 patients every year. Rehabilitation is an essential part of our work. After initial intensive care, the Hospital provides rehabilitation aviaries to give the birds as natural an environment as possible. These facilities are equipped with CCTV to enable us to observe and assess patients before release.
Registered Charity Number: 1053912
Address: Sandy Lane, Pennard, Swansea SA3 2EW
Telephone: 01792 371630
Email: [email protected]
Website: www.gowerbirdhospital.org.uk/
Groundwork Wales
Groundwork is working across north, south and mid Wales to create stronger, healthier communities, responsible business and greater prospects for local people. Part of a federation of charities mobilising practical community action on poverty and the environment across the UK. We're passionate about creating a future where every neighbourhood is vibrant and green, every community is strong and able to shape its own destiny and no-one is held back by their background or circumstances.
Registered Charity Number: 291558
Contact details: Groundwork Wales, Ty Mynyddislwyn Environment Centre, Bryn Road, Pontllanfraith, Blackwood NP12 2BH; telephone: 01495 222605; email [email protected]
Groundwork North Wales, 3-4 Plas Power, Plas Power Rd, Tanyfron, Wrexham, LL11 5SZ. telephone: 01978 757 524; email [email protected]
Website: www.groundwork.org.uk/
Growing Space
Providing a network of support for adults with mental ill health, autism or a learning disability, to improve their quality of life through individual planning and engagement. Growing Space offers both accredited and non-accredited training, for those referred into the service, through a wide range of services to provide individual support and development.
Registered Charity Number: 1071540
Address: Tredegar House, Newport, NP10 8YW
Telephone: 01633 810718
Email: [email protected]
Website: www.growingspace.org.uk/
Gwasg Gregynog / Gregynog Press
The Gregynog Press carrys on traditional printing skills, enhanced with illustrations by leading contemporary artists. At Gwasg Gregynog (the Gregynog Press) only the finest bookbinding materials are used. In addition to the constant flow of beautifully created volumes in both the Welsh and English languages that it has produced over the decades, Gwasg Gregynog has contributed to the highlights of Welsh life and culture by retaining age-old printing skills. The press was commissioned to produce the inaugural document for the opening of the National Assembly for Wales in 1999.
Registered Charity Number: 1180943
Address: Gregynog, Tregynon, nr Newtown, Powys SY16 3PL
Telephone: +44 (0)1686 650224
Email: [email protected]
Website: www.gregynog.org/about-and-history/gregynog-press/
H
Hafal
Hafal (meaning 'equal') is the principal organisation in Wales working with individuals recovering from mental health problems – with a special emphasis on those with a serious mental illness – and their carers and families. We also support others with a range of disabilities and their carers and families. We are managed by the people we support: individuals affected by illness and their families.
Registered Charity Number: 1093747
Address: Unit B3, Lakeside Technology Park, Phoenix Way, Llansamlet, Swansea SA7 9FE
Telephone: 01792 816 600/832 400
Email: [email protected]
Website: www.hafal.org/
Homemakers Community Recycling
Homemakers Community Recycling was formed in 2001 by Abergavenny & Crickhowell branch of Friends of the Earth. The charity was initially set up as pilot project to see if there was a need for furniture and other household items that were being landfilled. The pilot project proved such a success by running sales in various locations in Monmouthshire that Homemakers became a limited company in 2002 and a charity was formed in 2003. By 2011, Homemakers had entered a service-level agreement with Monmouthshire County Council to carry out a bulky collection service for the residents of Monmouthshire which works alongside a successful environmentally-friendly house clearance service. Homemakers is now diverting over 300 tonnes of waste from landfill by reuse and recycling per year and has around 80 volunteers gaining valuable work experience. In 2010, Homemakers also set up a Hardship Fund to support people in crisis situations by providing individuals and families referred to them with furniture to start a home.
Registered Charity Number: 1097505
Address: The Chapel, Old Workhouse, Union Rd West, Abergavenny NP7 7RL
Telephone: 01873 857618/9
Email: [email protected]
Website: www.hmcrecycling.co.uk/
Home Start Cardiff
Supporting struggling families living in Cardiff. The family must have at least one child under the age of five years unless the family is a refugee or asylum-seeking family or under the neurodevelopment service, in which case we accept children under 11. The small staff team recruit and train volunteers who are usually parents themselves (or have extensive childcare experience), and carefully matches them with local families who need support. The team is managed by a board of volunteer trustees, and is responsible for raising all its own funds. We are funded by local authority grants and grant-making trusts, enabling us to provide this service at no cost to families.
Registered Charity Number: 1105577
Address: Rainbow House, 1 Newent Road, St Mellon, Cardiff CF3 0BL
Telephone: 029 20360876 or 029 20630903
Email: [email protected]
Website: https://homestartcardiff.org.uk/
Hope House / Tŷ Gobaith
Hope House Children's Hospices are here to make sure that no one faces the death of their child alone. We support more than 750 local families who are either caring for a terminally ill child, or whose child has died. It costs £6.5million every year to run our services and 86 per cent of this is spent on care. Approximately one month's income comes from statutory sources and for the other 11 months of the year we are dependent on public support. Our ambition is to raise an additional £2.5m each year to make sure we reach every child, mum, dad, brother and sister who needs our help in this area.
Registered Charity Number: 1003859
Contact details: Hope House, Nant Lane, Morda, Oswestry SY10 9BX; tel 01691 671999; email [email protected]
Tŷ Gobaith, Tremorfa Lane, Groesynydd, Conwy LL32 8SS; tel 01492 651900; email [email protected]
Website: www.hopehouse.org.uk/
HAHAV / Hospice at Home Aberystwyth Volunteers
Volunteer-led community service for north Ceredigion, west Wales. Our teams provide practical help, social care and friendship for people with chronic, life-limiting illness and those needing end of life support. HAHAV's services are currently delivered to clients and their carers in their own homes and in future, additional activities will be held at our new Plas Antaron day centre.
Registered Charity Number: 1160645
Address: Plas Antaron, Penparcau, Aberystwyth SY23 1SF
Telephone: 01970 611 550
Email: [email protected]
Website: https://hahav.org.uk/en/
Hospice of the Valleys
Our commitment is to provide free, high-quality care in their own homes for patients in our area suffering from life-threatening illness and comprehensive support for families, from diagnosis, through treatment and, if appropriate, into terminal care and bereavement. We believe that everyone suffering from the pain and anxiety of life-threatening illness should have continued access to the unique brand of free, quality care and support provided by Hospice of the Valleys.
Registered Charity Number: 517724
Address: Festival Drive, Ebbw Vale NP23 8XF
Telephone: 01495 717277
Email: [email protected]
Website: www.hospiceofthevalleys.org.uk/
Huggard
Wales's leading centre for people who are sleeping rough in Cardiff and our Intervention Centre and Hostel are open 24/7. For more than 30 years, anyone seeking help and refuge from the streets have come to us for food and a safe, warm place to stay. We focus on giving people who are homeless and vulnerable the support they need to rebuild their lives – to have a future again.
Registered Charity Number: 703074
Address: Huggard Centre, Huggard Buildings, Hansen Street Cardiff CF10 5DW
Telephone: 029 2064 2000
Email: [email protected]
Website: www.huggard.org.uk/
HUTS Workshop
Supporting adults with mental health concerns or learning difficulties in west Wales by providing a well-equipped craft workshop, where our members can boost their life-skills and confidence. Through support and social interaction, members are given space in a nurturing environment to gain confidence and develop skills to assist them in the wider community. We are open to adults living in Carmarthenshire, Ceredigion and North Pembrokeshire. We work in partnership with Hywel Dda, the Local Health Board, and other statutory and voluntary organisations. We are completely accessible for those with mobility problems.
Registered Charity Number: 1081648
Address: Adpar, Newcastle Emlyn SA38 9ED
Telephone: 01239 710377
Email: [email protected]
Website: https://hutsworkshop.org/
I
Innovate Trust
Originating from a student volunteer project at Cardiff University, Innovate Trust provides support and guidance to disabled people.
Our main work is to support people with learning disabilities, but we also support individuals with mental health issues and people with physical impairments. In addition, we provide support to elderly, young, disadvantaged and vulnerable members of the local community through our student volunteer projects.
Registered Charity Number: 1010541
Address: 433 Cowbridge Road East, Canton, Cardiff, CF5 1JH; 2 Talbot Green Business Park, Talbot Green, Pontyclun CF72 9FG
Telephone: 029 2038 2151 (Cardiff office); 01443 805533 (Talbot Green office)
Email: [email protected]
Website: www.innovate-trust.org.uk/
Insole Court Trust
Operated by the Insole Court Trust, we are committed to the preservation and protection of Insole Court and its gardens for public benefit, education, well-being, social welfare and recreation. We invite the people of Cardiff and beyond to experience the stories of our past and through a diverse range of cultural and community activities to learn, create and play. Our organisation comprises a room hire business (for private, community and corporate events), a café and heritage offering of documentation, tours and fascinating audio-visual presentation of the history of the Insole family who built and occupied the site.
Registered Charity Number: 1145649
Address: Insole Court, Fairwater Road, Llandaff, Cardiff CF5 2LN
Telephone: 029 2116 7920
Email: [email protected]
Website: www.insolecourt.org/
Interlink RCT
Supporting individuals, communities and organisations to work together to make a positive impact on the life of people who live and work in Rhondda Cynon Taf. Interlink is a charity and a County Voluntary Council (CVC) covering RCT as part of a Third Sector Support Wales, a Wales-wide network.
Registered Charity Number: 1141143
Address: Glenview House, Courthouse Street, Pontypridd CF37 1JY
Telephone: 01443 846200
Email: [email protected]
Website: www.interlinkrct.org.uk/
K
Kidney Wales
There are estimated to be 20,000 patients suffering from kidney disease in Wales. With the significant help of our supporters, Kidney Wales helps patients by: Providing information, advice and assistance to patients and their families; Making grants available through a Well-being Fund for patients; Working alongside the NHS to invest in targeted support for kidney patients; Running research projects that benefit Welsh kidney patients.
Registered Charity Number: 700396
Address: 2 Radnor Court, 256 Cowbridge Road East, Cardiff CF5 1GZ
Telephone: 02920 343940
Email: [email protected]
Website: www.kidneywales.cymru/
L
LATCH
Supporting the children and their families who are being treated by the Oncology Unit at the Children's Hospital of Wales, whose catchment area stretches from Chepstow in the south to Aberystwyth in the north. Around 70 new cases are diagnosed every year.
Registered Charity Number: 1100949
Address: Children's Hospital for Wales, Heath Park, Cardiff CF14 4XW
Telephone: 02921 848859
Email: [email protected]
Website: www.latchwales.org/
Literature Wales
National company for the development of literature. Our vision is a Wales where literature empowers, improves and brightens lives. We work to inspire communities, develop writers and celebrate the literary culture of Wales. Literature Wales works in Welsh, English and bilingually across Wales. We have offices in Llanystumdwy and Cardiff.
Llenyddiaeth Cymru yw'r cwmni cenedlaethol gyda chyfrifoldeb dros ddatblygu llenyddiaeth. Ein gweledigaeth yw Cymru sydd yn grymuso, yn gwella ac yn cyfoethogi bywydau drwy lenyddiaeth. Rydym yn elusen gofrestredig, ac rydym yn gweithio i ysbrydoli cymunedau, datblygu awduron, a dathlu diwylliant llenyddol Cymru. Mae Llenyddiaeth Cymru yn gweithio yn Gymraeg, Saesneg ac yn ddwyieithog ledled Cymru. Lleolir ein swyddfeydd yn Llanystumdwy ac yng Nghaerdydd.
Registered Charity Number: 1146560
Address: Glyn Jones Centre, Wales Millennium Centre, Bute Place, Cardiff CF10 5AL
Telephone: 029 2047 2266
Email: [email protected]
Website: www.literaturewales.org/
Living Streets Cymru
We want a nation where walking is the natural choice for everyday local journeys. Our mission is to achieve a better walking environment and inspire people to walk more. Progress starts here: one street, one school, one step at a time. Read our three-year strategy to find out more about our vision, mission and values.
Registered Charity Number: 1108448
Address: Wellington House, Cardiff CF11 9AW
Telephone: 07714616589
Email: [email protected]
Website: www.livingstreets.org.uk/about-us/wales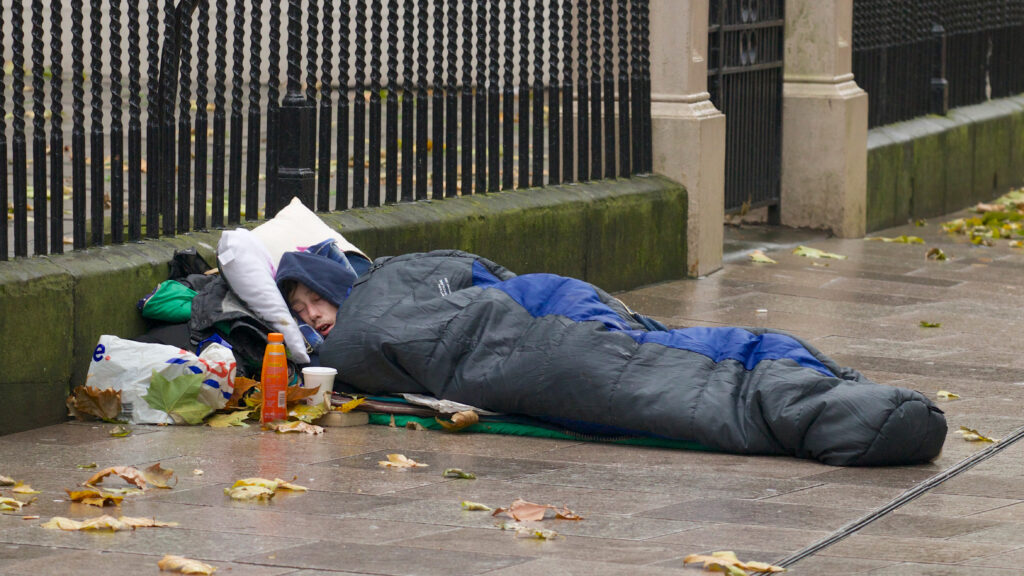 Llamau
At Llamau we believe that no young person or vulnerable woman should ever have to experience homelessness. Our mission is to eradicate homelessness for young people and vulnerable women. But for thousands of the most vulnerable people in Wales, homelessness is a frightening reality. 30 years ago Llamau was founded to provide homeless teenagers with a safe place to stay. Since then, we have supported over 67,000 young people, women and their children who are either homeless or facing homelessness. We treat everyone who needs our support as an individual. We recognise their unique strengths and needs and make sure that they are supported to rebuild their futures.
Registered Charity Number: 701772
Address: 23 Cathedral Road, Cardiff CF11 9HA
Telephone: 029 2023 9585
Email: [email protected]
Website: www.llamau.org.uk/
Llandaff Cathedral
Llandaff Cathedral is a Christian gathering of the Church in Wales, which is a province of the worldwide Anglican Communion. It is also the seat of the Bishop of Llandaff. The Cathedral is a focus of pilgrimage and spirituality in the Diocese of Llandaff and for the City of Cardiff. Our purpose is therefore to worship God and share the gospel of Jesus Christ. In so doing, we welcome all who come here, irrespective of gender, race, creed or sexuality, in order that we might share and pass on our rich Christian heritage and the joy of Christian faith.
Registered Charity Number: 1159090
Address: Administration Office, Prebendal House, Llandaff, Cardiff CF5 2LA
Telephone: 02920 564554
Email: [email protected]
Website: https://www.llandaffcathedral.org.uk/
Llangollen International Musical Eisteddfod / Eisteddfod Gerddorol Ryngwladol Llangollen
Every summer since 1947 Llangollen has staged one of the world's most inspirational cultural festivals. Each year around 4,000 performers and as many as 35,000 visitors converge on this beautiful small Welsh town and its International Pavilion; to sing and dance in a unique combination of competition, performance, and international peace and friendship.
Chwe diwrnod o'r gerddoriaeth a'r dawnsio gwerin gorau, a'r byd yn gyfran mewn un lle! Bob blwyddyn ers 1947 mae Llangollen wedi cynnal un o wyliau diwylliannol mwyaf ysbrydoledig y byd. Bob haf bydd tua 4,000 o berfformwyr yn tyrru i'r dref fechan hon ac i'w Phafiliwn Rhyngwladol i ganu a dawnsio mewn cyfuniad unigryw o gystadlu, perfformio a heddwch a chyfeillgarwch rhyngwladol.
The 2020 festival was postponed due to the global pandemic of Covid-19. Determined to give an International Eisteddfod experience, Llangollen Online #connectingtheworld was arranged to ensure a connected international community during difficult times.
Registered Charity Number: 504620
Address: Royal International Pavilion, Abbey Road, Llangollen, Denbighshire LL20 8SW
Telephone: 01978 862000
Email: [email protected]
Website: https://international-eisteddfod.co.uk/
Llanhilleth Miners Institute
Llanhilleth Institute provides a vibrant link with the industrial past of the Ebbw Fach Valley. This Grade II listed building stands prestigiously within the picturesque village of Llanhilleth. Constructed in 1906 to meet the educational, recreational and health needs of the local miners and their families, the Institute has remained at the heart of the local community over generations. In 2009, following refurbishment, the Institute was fully restored to its former glory and re-launched as a social enterprise and registered charity with a similar ethos to its original purpose.
Registered Charity Number: 1128924
Address: Abertillery, Blaenau Gwent NP13 2JT
Telephone: 01495 354674
Email: [email protected]
Website: www.llanhillethinstitute.com/
Lymphoma Leukaemia Myeloma Fund (Wales)
The aim of LLMF is to provide help for patients in the Swansea and surrounding areas for those suffering with lymphoma, leukaemia, myeloma and associated blood diseases. We work closely with the Haematology Department at Singleton Hospital. The type of support can be through the provision of medical equipment and/or services that are not normally provided by the NHS.
Registered Charity Number: 1063997
Address: The Secretary, Merrysun, Oxwich, Swansea SA3 1LN
Telephone: 07905 677505
Email: [email protected]
Website: www.llmf.org.uk/
M
Marine Conservation Society (MCS)
The Marine Conservation Society is the UK's leading charity for the protection of our seas, shores and wildlife. For over 30 years MCS has been the voice for the sea for all the fascinating creatures that live beneath the waves, for our breath-taking coastal environment, for all those who make a sustainable living from the sea and for everyone who simply enjoys visiting the beach and our glorious coastline. Wales has 2,740km (1,702 miles) of coastline, including offshore islands, dramatic cliffs, secluded sandy beaches and rock pools to explore. All provide a spectacular backdrop for a range of leisure activities and watersports. The sea around the country provides the perfect homes for some of our favourite marine wildlife such as seals, dolphins, porpoises, sharks, jellyfish and many more. So, get out and enjoy the wonderful places to see in Wales.
Registered Charity Number: 1004005
Address: Overross House, Ross Park, Ross-on-Wye HR9 7US
Telephone: 01989 566017
Email: [email protected]
Website: https://www.mcsuk.org/wales/
Medrwn Môn
The aim of Medrwn Môn is to promote and support volunteering, voluntary and community organisations by working with individuals, groups and communities on Anglesey to ensure they play a full and prominent role in developing the potential of the Island.
Registered Charity Number: 1088828
Address: Town Hall, Bulkeley Square, Llangefni, Ynys Môn LL77 7LR
Telephone: 01248 724944
Email: [email protected]
Website: https://www.medrwnmon.org/
Mencap Cymru
The voice of learning disability in Wales. Our vision is a world where people with a learning disability are valued equally, listened to and included. We want everyone to have the opportunity to achieve the things they want out of life. Everything we do is about making sure people with a learning disability are valued equally, listened to and included.
Registered Charity Number: 222377
Address: 31 Lambourne Crescent, Cardiff Business Park, Llanishen, Cardiff CF14 5GF
Telephone: 029 2074 7588; Helpline: 0808 8000 300
Email: [email protected]
Website: https://wales.mencap.org.uk/about-mencap-cymru
Mentrau Iaith Cymru (MIC)
Mae MIC yn cefnogi'r rhwydwaith o Mentrau Iaith trwy amryw o weithgareddau a meysydd, gan gynnwys marchnata a chyfathrebu, hyfforddiant a dylanwadu er budd y Gymraeg. Yn llorweddol i'n gwaith mae'r egwyddor o rannu gwybodaeth, profiadau, syniadau ac adnoddau rhwng y Mentrau Iaith a phartneriaid eraill ar draws Cymru.
MIC supports the network of Mentrau Iaith through a wide range of activities and service areas, including marketing and communication, training and influencing for the benefit of the Welsh language and Welsh speakers. The principle of sharing – information, resources, experiences and ideas – is central to our work.
Address: 22 Y Sgwâr, Llanrwst, Conwy LL26 0LD
Telephone: 01492 643401
Email: [email protected]
Website: https://www.mentrauiaith.cymru/
Merthyr and The Valleys Mind
We are your local Mind charity, providing a range of quality services to individuals who experience mental or emotional distress throughout Merthyr Tydfil, Rhondda Cynon Taf and Bridgend.
Registered Charity Number: 1123615
Address: 115 High Street, Merthyr Tydfil CF47 8AP
Telephone: 01685 707480
Email: [email protected]
Website: https://ctmmind.org.uk/
Millennium Stadium Charitable Trust
Charitable trust based in Wales, which was established on February 8, 2001, and is registered with the Charity Commission. The Trust was established between the Millennium Stadium plc and the Millennium Commission when the Millennium Stadium was built in 1999. The Trust only supports applications from non-profit-making organisations, voluntary organisations, charitable organisations, voluntary groups working alongside local authorities. Priority, however, is given to organisations working in disadvantaged communities and to youth programmes in sport, arts, the environment and the community.
Registered Charity Number: 1086596
Address: Suite One, 4 Bessemer Road, Cardiff CF11 8BA
Telephone: 029 20 022 143
Email: [email protected]
Website: www.millenniumstadiumtrust.org.uk/
Montgomeryshire Wildlife Trust
The Trust has worked for over 30 years protecting wildlife and wild places, educating, influencing and empowering people. We directly manage 18 of the best sites for wildlife in Montgomeryshire and work with other landowners on many more. Our work is helping to secure the future of many important habitats and species, which might otherwise be lost.
Registered Charity Number: 512390
Address: Park Lane House, High Street, Welshpool, Powys SY21 7JP
Telephone: 01938 555654
Email: [email protected]
Website: www.montwt.co.uk/
Monmouth Almshouse
The site of the original William Jones Almshouse is in Monmouth and was built in 1614. The almshouse was rebuilt in 1842 and again in 1961. Bristol Charities took over Trusteeship from the Haberdashers in 2011, developing the current Almshouse which was completed in 2013. Bristol Charities' mission is to provide opportunities and support for people and communities to improve lives through grants, housing and charitable projects. Work ranges from: providing excellent quality Almshouse accommodation with support on site in a safe community setting; giving to those in need through individual grants; funding local projects to reach people in need.
Registered Charity Number: 1109141
Address: Cwrt William Jones, Whitecross Street, Monmouth, NP25 3AE; 17 St Augustine's Parade, Bristol BS1 4UL
Telephone: 0117 930 0301
Email: [email protected]
Website: www.bristolcharities.org.uk/housing/william-joness-almshouse/
Mudiad Meithrin
Voluntary organisation specialising in Welsh-medium early years provisions. It aims to give every young child in Wales the opportunity to benefit from early years services and experiences through the medium of Welsh.
Mudiad gwirfoddol sy'n arbenigo ym maes gofal ac addysg blynyddoedd cynnar yw Mudiad Meithrin. Ein nod yw rhoi cyfle i bob plentyn ifanc yng Nghymru fanteisio ar wasanaethau a phrofiadau blynyddoedd cynnar trwy gyfrwng y Gymraeg.
Registered Charity Number: 1022320
Address: Y Ganolfan Integredig, Boulevard de Saint-Brieuc, Aberystwyth, Ceredigion SY23 1PD
Telephone: 01970 639639
Email: [email protected]
Website: https://www.meithrin.cymru/
N
Nant Gwrtheyrn Trust
'The Nant', home to the National Welsh Language and Heritage Centre, is a magical place located in a former quarrying village on the northern coast of the Llŷn Peninsula in north Wales. This secluded Victorian village has undergone a £5m renovation in recent years which included construction of a new access road and the addition of a new weddings and conference centre as well as the provision of four-star accommodation for up to 120 guests. Nant Gwrtheyrn now attracts over 30,000 day-visitors a year and a range of residential groups.
Registered Charity Number: 1078543
Address: Nant Gwrtheyrn, Llithfaen, Pwllheli, Gwynedd LL53 6NL
Telephone: 01758 750 334
Email: [email protected]
Website: https://nantgwrtheyrn.org/
Narberth Museum
Since 2012, Narberth Museum's home has been the Bonded Stores, a building with a purpose – to keep people out. Stored inside would have been hundreds of kegs full of valuable but duty-free whisky, brandy and rum. Only when the Revenue Officer and the Stores Manager were both present with their keys could the double locks be opened. The new Narberth Museum has chosen the symbol of the two keys as its logo – but now those same heavy doors are thrown open and everyone is welcome to discover for themselves the treasures within.
Registered Charity Number: 519783
Address: The Bonded Stores, Church Street, Narberth, Pembrokeshire SA67 7BH.
Telephone: 01834 860 500
Email: [email protected]
Website: www.narberthmuseum.co.uk/
National Botanic Garden of Wales
Dedicated to the research and conservation of biodiversity, to sustainability, lifelong learning and the enjoyment of the visitor.
Registered Charity Number: 1036354
Address: Middleton Hall, Llanarthne, Carmarthenshire SA32 8HN
Telephone: +44 (0)1558 667149
Email: botanicgarden.wales/contact-us/
Website: https://botanicgarden.wales/
Newport Foodbank
Providing three days' nutritionally-balanced emergency food and support to local people who are referred to us in crisis. We are part of a nationwide network of foodbanks, supported by The Trussell Trust, working to combat poverty and hunger across the UK.
Registered Charity Number: 516297
Address: Christchurch Centre, BT Compound, Malpas Road, Newport NP20 5PP
Telephone: 01633 822211
Email: [email protected]
Website: https://newport.foodbank.org.uk/
NEWPORT LIVE
Delivering fun, inclusive and accessible sports and arts programmes in the community for children, families, schools, sports clubs and local groups across the city. We understand the importance of physical activity, exercise, keeping fit and engaging in the arts and other creative activity and that it is essential to the physical and mental well-being of our customers. We are a charity and non-profit distribution organisation, which means that all of our surplus income is reinvested back into the organisation to enhance our programmes, facilities, services and to support staff training and development.
Registered Charity Number: 1162220
Address: Head Office, Regional Swimming Pool and Tennis Centre, Spytty Boulevard, Newport International Sports Village, Newport NP19 4RA
Telephone: 01633 656757
Email: [email protected]
Website: https://www.newportlive.co.uk/en/
Nightingale House Hospice
Providing services for individuals and their families living within north-east Wales and the border areas who are living with a diagnosis of a life-limiting illness, delivered when possible in the location of their choice and always within the resources available to Nightingale House Hospice. Following an assessment of physical, emotional, social and spiritual needs, services will be delivered by a multi-disciplinary team trained and competent to meet the needs of all patients, including those with complex, specialist needs.
Registered Charity Number: 1035600
Address: Chester Road, Wrexham LL11 2SJ
Telephone: 01978 316800
Email: [email protected]
Website: www.nightingalehouse.co.uk/
Noah's Ark Children's Hospital for Wales
We believe passionately that all children in Wales should get the best possible hospital care. Working with the NHS, we aim to provide the Noah's Ark hospital with state-of-the-art equipment and facilities, helping it become one of the best children's hospitals in the world.
Registered Charity Number: 1069485
Address: Jungle Ward, Upper Ground Floor, Noah's Ark Children's Hospital for Wales, Heath Park, Cardiff CF14 4XW
Telephone: +44 (0)29 2184 7310
Email: [email protected] (events and volunteering enquires)
Website: https://noahsarkcharity.org/
North West Cancer Research
Dedicated to putting our region's cancer needs first, funding pioneering research to tackle the cause, improve the care and find the cure for cancer. We focus on the types of cancer that affect people living across north west England and north Wales the most.
Registered Charity Number: 519357
Address: North West Cancer Research, 200 London Road, Liverpool L3 9TA
Telephone: 0151 709 2919
Email: [email protected]
Website: https://www.nwcr.org/
NSPCC Cymru
Abuse can ruin childhoods and the effects can last a lifetime. But with your help, we're working to prevent child abuse in Wales – and help children and young people who've been abused rebuild their lives. We're supporting families in Wales when they need us to help make sure children are given the best chance in life. We have service centres in north and south Wales offering support to children, families and professionals. We support parents and families in caring for their children and provide therapeutic assistance to help children move on from abuse. We also provide help and support through the NSPCC helpline, Childline and our work with schools.
Registered Charity Number: 216401
Address: Diane Engelhardt House, Treglown Court, Dowlais Road, Cardiff CF24 5LQ; Ty Findlay, Prince of Wales Road, Swansea
SA1 2EX; Trigg House, Warren Drive, Prestatyn, Denbighshire LL19 7HT
Telephone: 02920 108080 (Cardiff); 01792 456545 (Swansea); 01745 772100 (North Wales); Call Childline on 0800 1111; Help for adults concerned about a child: 0808 800 5000
Email: helplinecymru@nspcc.org.uk
Website: www.nspcc.org.uk/about-us/what-we-do/wales/
O
Oasis Cardiff
Providing a warm Welsh welcome for refugees and asylum seekers, we run a centre for refugees and asylum seekers where they can relax, develop and use their skills to be part of the local community. We provide classes and workshops to do this including ESOL, employability, integration, cookery, women-only sessions, art, drama, music, bike repairs, clothes, one-to-one support and more. Not only do we encourage integration within our own community and culture, but we are also keen to learn and be inspired by the cultures and traditions we are exposed to daily by our clients at Oasis.
Registered Charity Number: 1131306
Address: 69B Splott Road, Cardiff CF24 2BW
Telephone: +44 (0)29 2046 0424
Email: [email protected]
Website: www.oasiscardiff.org/
Old Mill Foundation
Our aim at the Old Mill is to provide physical and emotional support for people living with cancer. We offer a range of complementary therapies free of charge to people living with cancer, although donations are always welcome. We also organise events, courses and coffee mornings for people affected by cancer in our centres across south and west Wales.
Registered Charity Number: 1125120
Address: Meyricks Mill, Hendy Rd, Penclawdd, Swansea SA4 3XE
Telephone: 01792 851553/ 07801 277283
Email: [email protected]
Website: www.oldmillfoundation.co.uk/
Operation Christmas Child (Shoebox Appeal)
A simple shoebox gift packed with love and fuelled by prayer can have a huge impact! Operation Christmas Child began in the UK in 1990, after Dave Cooke, a local businessman in Wrexham, and his wife Jill felt called to do something in response to the plight of Romanian orphans at the end of the Cold War. Dave's sister Jan, came up with the concept of the shoebox gift as a form of easily transportable 'Christmas stocking' wrapped and packed with love. A tangible message of hope for children in the toughest of circumstances.
Registered Charity Number: 1001349 (Samaritan's Purse)
Address: Victoria House, Victoria Road, Buckhurst Hill, Essex IG9 5EX
Telephone: 020 8559 1180
Email: [email protected]
Website: www.samaritans-purse.org.uk/what-we-do/operation-christmas-child/
Oxfam Cymru
Poverty in Wales isn't about drought, war or starvation – as it can be in developing countries – but it's every bit as real. Almost one in four people in Wales lives in poverty, which means they get less than 60 per cent of the average wage. That is about 700,000 of our fellow citizens. That level of relative poverty has remained unchanged for decade. Poverty can mean having no money in your pocket, your children going to school hungry, or to bed without enough food. It can mean not being able to afford a winter coat, or heat your home. But it can also be about living for years without work or hope, cut off from opportunities and change. And people in poor communities have worse health and shorter life expectancy. That's why Oxfam works in Wales to overcome poverty, and to tell the truth about it, now and in the long term.
Registered Charity Number: 202918
Address: Oxfam Cymru, c/o Oxfam House, John Smith Drive, Oxford OX4 2JY
Telephone: 0300 200 1269
Email: [email protected]
Website: https://oxfamapps.org/cymru/
P
PATCH (Pembrokeshire Action To Combat Hardship)
We are a charitable organisation aiming to relieve the effects of poverty for individuals and families within the county of Pembrokeshire. Since June 2008 PATCH has been giving free food parcels, clothing and household items to those in a financial crisis in Pembrokeshire. We work closely with our referral agencies to help those that are experiencing hardship through perhaps a delay in benefits, fire, theft and escaping emergency situations.
Registered Charity Number: 1124949
Address: Havens Head Business Park, Hakin, Milford Haven, Dyfed SA73 3LD
Telephone: 01646 699275
Email: [email protected]
Website: https://patchcharity.org.uk/
Pembrokeshire Association of Community Transport Organisations (PACTO)
Pembrokeshire's Community Transport services help people and groups who don't have access to their own transport and who don't have, or can't use conventional public transport services.
Registered Charity Number: 1148810
Address: Dolwerdd, Bethesda, Narberth SA67 8HF
Telephone: Freephone 0800 783 1584
Email: [email protected]
Website: www.pacto.org.uk/
Peace Mala
After receiving the Prince's Trust Millennium Award, the Peace Mala project was officially launched to the world with Archbishop Rowan Williams at the UNA Temple of Peace, Cardiff, in November 2002. A Peace Mala is a symbolic double rainbow bracelet that promotes friendship, respect, and peace between people of all cultures, lifestyles, faiths, beliefs, and none. Peace Mala is totally inclusive in its approach. Everyone is encouraged to engage in exciting activities which remind us that we are all inter-connected and need each other. It is important for young people to learn that the diversity of the human race should be celebrated and not feared.
Registered Charity Number: 1118053
Address: 122 Clydach Road, Morriston, Swansea SA6 6QB
Telephone: +44 (0) 1792 774225
Email: [email protected]
Website: www.peacemala.org.uk/
Pedal Power
Based in Cardiff, we encourage and enable children and adults of all ages and abilities to experience the benefits of cycling. We strive to remove the barriers to cycling that many people face and work to a key set of values.
Registered Charity Number: 1092304
Address: Friends of Pedal Power Project Ltd, Off Dogo Street, Cardiff CF11 9JJ
Telephone: 029 2039 0713
Email: [email protected]
Website: www.cardiffpedalpower.org/
Pembroke Dock Sunderland Trust
Pembroke Dock Heritage Centre is an all-weather family attraction in the heart of Wales's only Royal Dockyard, celebrating the significant heritage of this unique west Wales town.
Registered Charity Number: 1120476
Address: Pembroke Dock Heritage Centre, Royal Dockyard Chapel, Meyrick Owen Way, Pembroke Dock, Pembrokeshire SA72 6WS
Telephone: 01646 684220
Email: [email protected]
Website: www.sunderlandtrust.com/
Pembrokeshire Cancer Support Group
Providing support and information for those who have or have had cancer, together with their family and friends. The Pembroke Dock Support Centre offers a secure environment for meetings and for one-to-one contact, where information and/or support can be given.
Registered Charity Number: 1049763
Address: 91 Queen Street, Pembroke Dock, Pembrokeshire SA72 6JE
Telephone: 01646 683078
Email: [email protected]
Website: www.pembrokeshirecancersupport.org.uk/
Pembrokeshire Care Society
We want to end the cycle of homelessness for young people and support people faced with homelessness. We believe that no person should have to sleep rough and that everyone should be treated with respect, honesty and without prejudice.
Registered Charity Number: 1048218
Address: 19 Market Street, Haverfordwest, Pembrokeshire SA61 1NF
Telephone: 01437 765335; freephone 0800 783 5001
Email: [email protected]
Website: https://pembrokeshirecaresociety.co.uk/
Pembrokeshire FRAME
A supported employment and life-changing charity that transforms hundreds of lives in Pembrokeshire each year, by providing access to learning, supported and meaningful occupation, social enterprise, voluntary and employment opportunities, help and support to enable individuals to reach their potential.
Registered Charity Number: 1090949
Address: Old Hakin Road, Merlin's Bridge, Haverfordwest, Pembrokeshire, SA61 1XF
Telephone: 01437 779442
Email: [email protected]
Website: www.pembrokeshire-frame.org.uk/
Pet Rescue Welfare Association
Based in Dyserth, near Prestatyn, and Rhyl in north Wales, we were established in April 2001. Services include community vet clinic, companion animals rescue and lifetime foster scheme, pet food bank. We are passionate about animal welfare and a lot more than just a rescue centre.
Registered Charity Number: 1116170
Address: Llewerllyd Farm, Dyserth, Denbighshire LL18 6BP
Telephone: 01745 571061
Email: [email protected]
Website: https://pet-rescuecharity.co.uk/
PLANED
Supporting communities to improve their quality of life by focusing on opportunities, harnessing potential and helping them to achieve their aspirations. Our community-led approach to rural development brings communities, public sector, third sector and special interest groups together to support innovative projects and ideas that will create long-term environmental, social and economic benefits for Pembrokeshire.
Registered Charity Number: 1047268
Address: The Old School, Station Road, Narberth, Pembs SA67 7DU
Telephone: +44 (0) 1834 860965
Email: [email protected]
Website: www.planed.org.uk/
Planning Aid Wales
Helping individuals and communities across Wales to participate more effectively in the planning system. We are core-funded by the Welsh Government, but we also welcome donations from members of the public.
Registered Charity Number: 1000115
Address: First Floor, 174 Whitchurch Road Cardiff CF14 3NB
Telephone: (02920) 625 004
Email: [email protected]
Website: https://planningaidwales.org.uk/
Plas Derw Trust
Our Forest School is an inspirational process that offers ALL learners regular opportunities to achieve and develop confidence and self-esteem through hands-on learning experiences in a woodland or natural environment with trees.
Registered Charity Number: 1114794
Address: c/o Glyndwr University, Northop, Flintshire CH7 6AA
Telephone: 01352 840955
Email: [email protected]
Website: https://plasderwforestschool.co.uk/
Plas Gunter Mansion Trust
The Welsh Georgian Trust was set up in 2011 as a revolving fund Building Preservation Trust to rescue Georgian buildings at risk in Wales and the Welsh Marches. It was a registered charity to help preserve Welsh Georgian architectural heritage for the benefit of all. The Trust was founded by Andrew Beckett who held the position of chairman from inception in 2011 to the change to the Plas Gunter Mansion Trust in 2020.
Registered Charity Number: 1144813
Address: Plas Gunter Mansion Trust
39a Cross Street, Abergavenny NP7 5ER
Telephone: 01873 568068
Email: [email protected]
Website: www.plasguntermansion.org.uk/
Platfform
Working with people who are experiencing challenges with their mental health, and with communities who want to create a greater sense of connection, ownership and well-being in the places that they live.
Registered Charity Number: 1000889
Address: Head Office, 2nd Floor, Derwen House, 2 Court Road, Bridgend CF31 1BN
Telephone: 01656 647722
Email: [email protected]
Website: https://platfform.org/
Play Wales / Chwarae Cymru
Working to raise awareness of children and young people's need and right to play and to promote good practice at every level of decision-making and in every place where children might play. We provide advice and guidance to support all those who have an interest in, or responsibility for providing for children's play so that one day Wales will be a place where we recognise and provide well for every child's play needs.
Registered Charity Number: 1068926
Address: Baltic House, Mount Stuart Square, Cardiff CF10 5FH
Telephone: 029 2048 6050; (029) 2240 9795 (Welsh)
Email: [email protected]
Website: www.playwales.org.uk/eng/
Ponthafren Association
Ponthafren began as a small support group in 1992, becoming a registered charity in 1994. Throughout the years, Ponthafren has blossomed and helped many people. We provide two wellness, learning and recovery centres in north Powys, alongside remote and outreach services, to help bring our communities together and reduce the stigma surrounding mental health. Ponthafren's aim is to provide a caring community, offering support to those in need and to promote positive mental health and well-being for all.
Registered Charity Number: 1035326
Address: Ponthafren Newtown, Longbridge Street, Newtown, Powys SY16 2DY; Ponthafren Welshpool, The Armoury, Brook Street, Welshpool SY21 7NA
Telephone: +44 (0)1686 621586 (Newtown); +44 (0)1938 552770 (Welshpool)
Email: [email protected] (Newtown); [email protected]
Website: www.ponthafren.org.uk/
Pride Cymru
Volunteer-led charity that works to promote the elimination of discrimination, be it on the grounds of sexual orientation, gender, race, religion or ability. We are committed to campaigning for equality and acceptance of diversity within our communities. We recognise and celebrate the contributions made by LGBT+ people in society and we continue our work to create opportunities for LGBT+ people around Wales to connect and support each other. Pride Cymru is committed to promoting and raising awareness of the issues affecting the LGBT+ community as we want our society to be free from hate crime, discrimination and prejudice.
Registered Charity Number: 1137744
Address: c/o Naunton Jones Le Masurier, 3 Herbert Terrace, Penarth, Vale of Glamorgan CF64 2AH
Telephone: 029 2030 4679
Email: [email protected]
Website: www.pridecymru.com/
Prostate Cymru
Dedicated to fighting prostate cancer, procuring equipment and raising awareness in Wales. Annually throughout the UK men's prostate cancer claims 11,000 lives, with up to 32,000 new cases diagnosed. Help us fight this deadly disease, help us make difference.
Registered Charity Number: 1168682
Address: 12 Drake Walk, Waterfront 2000, Cardiff CF10 4AN
Telephone: 029 2034 0029
Email: [email protected]
Website: www.prostatecymru.com/
Q
Qube
Qube is an established charity providing art, well-being and transport services for the community in north Shropshire and the border counties. Please come and visit us at our fully-accessible, creative centre in Oswestry. You can see our latest gallery exhibition, pick up community information, shop for handcrafted items, find out about the courses we run and learn about the services Qube has to offer our community; volunteering, dial-a-ride, care information, social groups, shop-mobility or wheelchair hire and room hire.
Registered Charity Number: 1063319
Address: Oswald Road, Oswestry, Shropshire SY11 1RB
Telephone: 01691 656882
Email: [email protected]
Website: https://qube-oca.org.uk/
R
Ramblers Cymru
We have set out a manifesto which calls on the next Welsh Government to put walking at the heart of communities and the nation's recovery from the coronavirus pandemic. In our 10-year vision for Wales, we have mapped out how Wales can be a happier, healthier nation where walking is at the heart of every community.
Registered Charity Number: 1093577
Address: Coopers Yard, 3, Curran Rd, Cardiff CF10 5NB
Telephone: 020 3961 3310
Email: [email protected]
Website: www.ramblers.org.uk/wales.aspx
RampWorld Cardiff
Run to provide an indoor recreational facility for modern wheeled sports in Cardiff for young people with the object of improving their condition of life and, in particular, to provide facilities for BMX cycling, scooters, skateboarding and other such activities in a safe indoor environment.
Registered Charity Number: 1152842
Address: Unit B, Park Ty-Glas, Llanishen, Cardiff CF14 5DU
Email: [email protected]
Website: https://www.rampworldcardiff.co.uk/
REDHOUSE Cymru
REDHOUSE Cymru is an arts and creative industries centre in the Old Town Hall, a late Victorian Grade II listed building in the heart of Merthyr Tydfil. There are a variety of fine spaces to hire within this great building for various events and activities. Redhouse Cymru is managed by Wellbeing Merthyr.
Registered Charity Number:
Address: Old Town Hall, High Street, Merthyr Tydfil CF47 8AE
Telephone: 01685384111
Email: [email protected]
Website: www.redhousecymru.com/
Representative Body of the Church in Wales
Responsible for looking after the assets of the Church in Wales to ensure that resources are available for the benefit of the whole Church. The buildings it owns enable church members to meet together for worship and other occasions and provide housing for the Church's clergy.
Registered Charity Number: 1142813
Address: The Church in Wales, 2 Callaghan Square, Cardiff CF10 5BT
Telephone: 029 2034 8200
Website: www.churchinwales.org.uk/en/
RSPB Cymru
Part of the RSPB, the UK-wide charity working to secure a healthy environment for birds and other wildlife, helping to create a better world for us all. The breathtaking landscapes and habitats of Wales are teeming with wildlife. Our work in Wales helps protect it. See choughs swooping above steep cliffs, red kites soaring over rugged hillsides and grey seals lazing along the coast. Hear noisy gannets nesting on Grassholm Island and the bubbling calls of black grouse. Our work in Wales helps protect this wonderful wildlife and the places they live.
Registered Charity Number: 207076
Address: Wales HQ, Castlebridge 3, 5-19 Cowbridge Road East, Cardiff CF11 9AB; North Wales Office, Uned 14, Llys Castan, Ffordd Y Parc, Parc Menai, Bangor, Gwynedd LL57 4FH
Telephone: 01767 693680
Email: [email protected]
Website: www.rspb.org.uk/about-the-rspb/at-home-and-abroad/wales/
RSPCA Cymru
Our mission is to improve the lives of all animals, our main focus is to end the cruelty that animals suffer. From investigating cruelty and rescuing animals throughout England and Wales to enacting real change in the law, there are countless things we do to ensure that all animals live a cruelty-free life. Though education and advice are our preferred course of action when an animal is found to be suffering, sometimes we have no other choice than to pursue a prosecution.
Registered Charity Number: 219099
Address: 6 Cae Gwyrdd, Cardiff CF15 7AB; Llys Nini Animal Centre, Penllergaer, Swansea SA4 9WB; RSPCA Supporter Services, Wilberforce Way, Southwater, Horsham, West Sussex RH13 9RS
Telephone: 0300 123 0346; 0300 1234 999 (report cruelty); 01792 229435 (Llys Nini)
Email: [email protected]; www.rspca-llysnini.org.uk
Website: www.rspca.org.uk/inyourarea; www.rspca.cymru
Rubicon Dance
Social arts organisation that has been delivering dance to people of all ages and abilities since 1975. We deliver dance opportunities for people and communities across Newport, Cardiff and the Vale of Glamorgan and we have built a strong, nationally-recognised reputation for our ability to reach those who are often excluded from the arts.
Registered Charity Number: 269068
Address: Nora Street, Cardiff CF24 1ND
Telephone: +44 (0)29 2049 1477
Email: [email protected]
Website: www.rubicondance.co.uk/
S
Salvation Army (South and Mid Wales)
The Salvation Army, an international movement, is an evangelical part of the universal Christian Church. Our message is based on the Bible. Our ministry is motivated by the love of God. Our mission is to preach the gospel of Jesus Christ and to meet human needs in his name without discrimination.
Registered Charity Number: 214779
Address: Ocean Park, Cardiff CF24 5SA
Telephone: 02920 440600
Email: [email protected]
Website: www.salvationarmy.org.uk/south-and-mid-wales
Shelter Cymru
Working for people in housing need by providing free, independent, expert housing advice and campaigning to overcome the barriers which stand in the way of people in Wales having a decent, secure home.
Registered Charity Number: 515902
Address: 25 Walter Road, Swansea SA1 5NN
Telephone: 08000 495 495
Email: [email protected]
Website: https://sheltercymru.org.uk/
Skanda Vale Hospice
Independent hospice founded in 1993 by monks and nuns from Skanda Vale multi-faith monastery. Our hospice has very few paid staff – our team is made up, almost entirely, of highly-skilled volunteers. We offer highly individualised care to families affected by life-limiting illnesses, completely free of charge.
Registered Charity Number: 1166180
Address: Saron, Llandysul SA44 5DY
Telephone: 01559 371222
Email: [email protected]
Website: www.skandavalehospice.org/
Skills and Volunteering Cymru (SVC)
Independent, volunteer-led charity based in Cardiff. Our volunteering projects cover south Wales and work with the homeless, children and young people, those with disabilities and the environment.
Registered Charity Number: 1173198
Address: 5-7 Museum Place, Cardiff CF10 3BD
Telephone: 029 2167 6780
Email: [email protected]
Website: www.svcymru.org/
Snap Cymru
Providing information, advice and support for parents, children and young people who have, or may have, special educational needs or disabilities. We provide the following impartial, confidential and free services: Helpline Advice and Support; Specialist Casework; Discrimination Advice and Casework; Independent Specialist Advocacy.
Registered Charity Number: 1027599
Address: 10 Coopers Yard, Curran Road, Cardiff CF10 5NB
Telephone: 02920 348 990
Email: [email protected]
Website: www.snapcymru.org/
Snowdonia Society
Established in 1967, The Snowdonia Society is a member-based registered charity working to protect and enhance the beauty and special qualities of Snowdonia and to promote their enjoyment in the interests of all who live in, work in or visit the area, both now and in the future.
Registered Charity Number: 1155401
Address: Caban, Brynrefail, Caernarfon, Gwynedd LL55 3NR
Telephone: 01286 685498
Email: [email protected]
Website: www.snowdonia-society.org.uk/
South Wales Multiple Sclerosis Therapy Centre
Aims to be a focus for Multiple Sclerosis (MS) in its large catchment area of south Wales and provide a centre with all the facilities that are available to help sufferers manage their illness to lead as normal a life as possible. We offer many complementary therapies, not just for those with MS, but also cerebral palsy, autism, strokes, ME, wound healing, fibromyalgia, diabetic ulcers, rheumatoid arthritis, fractures, and various injuries e.g. groin strain, ligament strain, limb fracture and tendon repair; all taking place in a very relaxed friendly atmosphere. The Centre is one of 60 therapy centres throughout the UK.
Registered Charity Number: 701740
Address: Swansea Oxygen Clinic home of The South Wales MS Therapy Centre, St Marys Court, Viking Way, Winchwen Industrial Est, Swansea SA1 7DA
Telephone: 01792 701342
Email: [email protected]
Website: http://mstcswansea.co.uk/
South Riverside Community Development Centre (SRCDC)
SRCDC is a registered charity with a Memorandum of Association, established for the purpose of benefiting the communities in the Riverside, Canton and Grangetown areas. SRCDC aims to advance the education of the public in matters related to mental, physical, cultural and social welfare and relieve poverty.
Registered Charity Number: 1080314
Address: Brunel St, Cardiff CF11 6ES
Telephone: 029 20 220309
Email: [email protected]
Website: www.srcdc.org.uk/
Span Arts
Community arts charity, based in Narberth, with a 30-year history of making a significant contribution to the arts in Pembrokeshire. We deliver a high quality and diverse range of music, theatre, comedy and voice events, alongside a wide range of arts and well-being projects to an area where people otherwise do not have access to the arts.
Registered Charity Number: 1088723
Address: Town Moor, Moorfield Rd, Narberth, Pembs SA67 7AG
Telephone: 01834 861 212; 01834 869323 (box office)
Email: [email protected]
Website: http://www.span-arts.org.uk/
SportsAid Wales
Dedicated to helping talented young sportspeople in Wales achieve success by easing some of the financial barriers which can crush their dreams. Since its formation, SportsAid Cymru Wales has distributed nearly £1.5 million in grants to qualifying athletes in the early stages of their careers in almost 30 different sports.
Registered Charity Number: 1135438
Address: Sport Wales, Sophia Gardens, Cardiff CF11 9SW
Telephone: 02920 300585
Email: [email protected]
Website: www.sportsaidwales.cymru/
St Davids Cathedral
Since the 6th Century there has been a church on the site of St Davids Cathedral. For the past 1,500 years, prayer and worship has been offered to God on a daily basis which continues to this day.
Registered Charity Number: 1159118
Address: St Davids, Haverfordwest SA62 6RD
Telephone: 01437 720202
Email: [email protected]
Website: www.stdavidscathedral.org.uk/
St Davids Penknife Club
Founded in 1995 to raise money for local causes, the Penknife Club now raises between £5k-£15k each year for charities and local voluntary groups through putting on events for the community, such as the New Year's Day Swim.
Registered Charity Number: 1187151
Address: High Street, Tyddewi, Pembs
Telephone: 07836 747226
Email: [email protected]
Website: https://penknifeclub.co.uk/
St David's Hospice Care
Providing and continuing to develop a free and comprehensive palliative care service of excellence throughout Caerphilly, Monmouthshire, Newport, Torfaen and within south and mid Powys for people, their families and carers facing a progressive life-limiting illness which is no longer curable. This service recognises the need of the whole person and is given in co-operation with other agencies.
Registered Charity Number: 1010576
Address: Blackett Avenue, Newport NP20 6NH
Telephone: 01633 851051
Website: https://stdavidshospicecare.org/
St John Ambulance Cymru
Wales's leading first aid charity. With a rich history and roots in a Royal Order of Chivalry, we've been there for the people of Wales for over 100 years. Whilst we may have changed over the years, our work is as important now as it was 100 years ago.
Registered Charity Number: 250523
Address: Priory House, Beignon Close, Ocean Way, Cardiff CF24 5PB
Telephone: 029 2044 9600
Email: [email protected]
Website: www.sjacymru.org.uk/
St Kentigern Hospice
Local charity providing care and support for patients with any life-limiting condition, and their families. We serve the populations of Denbighshire, east Conwy and west Flintshire.
Registered Charity Number: 519931
Address: Upper Denbigh Road, St. Asaph LL17 ORS
Telephone: 01745 585221
Website: https://stkentigernhospice.org.uk/
Sustrans Cymru
We're the charity making it easier for people to walk and cycle. As custodians of the National Cycle Network, we couldn't be happier to see the signed routes and paths across the UK used by millions of people every year. But we don't want to stop there. We want to keep making the Network better, getting more people using it and creating paths for everyone.
Registered Charity Number: 326550
Address: 123 Bute St, Cardiff CF10 5AE
Telephone: 029 2065 0602
Email: [email protected]
Website: www.sustrans.org.uk/about-us/our-work-in-wales
Swansea Carers' Centre
Specialist voluntary organisation providing support to unpaid carers and former carers across the City & County of Swansea. We offer information, advice and support to make life easier for the carer and the person they are looking after. We provide opportunities to meet other carers, share experiences and work together to get things changed for the benefit of everyone. All our services are completely free and confidential.
Registered Charity Number: 1108865
Address: 104 Mansel Street, Swansea SA1 5UE
Telephone: 01792 653344
Email: [email protected]
Website: www.swanseacarerscentre.org.uk/
T
Tall Ships (Wales) Trust
Promoting education in west Wales through skills of seamanship and of sailing, and through arts, heritage culture and creative engagement that encourages participants to learn more about sailing and traditional vessels, and in particular through sail training on tall ships, assisting young people to experience a tall ship passage.
Registered Charity Number: 1088176
Address: Ty Barti Ddu, Little Newcastle, Haverfordwest SA62 5TD
Telephone: 01348 881686
Email: [email protected]
Website: www.seafairhaven.org.uk/
TAPE Community Music & Film
Priding itself on accessibility and inclusivity, TAPE has been providing high-quality inclusive. supportive, person-led opportunities since 2008. From one-hour taster sessions and film screenings to commercial contracts and feature film production, TAPE's delivery offers people the chance to explore and develop their creativity. ​TAPE's delivery supports both individuals and groups, working with people of all ages and experience levels, ensuring that they are centrally involved in the creative process. From first-time creatives through to graduates and professionals, the charity can offer training, support and opportunities.
Registered Charity Number: 1151513
Address: Berthes Rd, Old Colwyn, Colwyn Bay LL29 9SD
Telephone: 01492 512109
Email: [email protected]
Website: https://tapemusicandfilm.co.uk/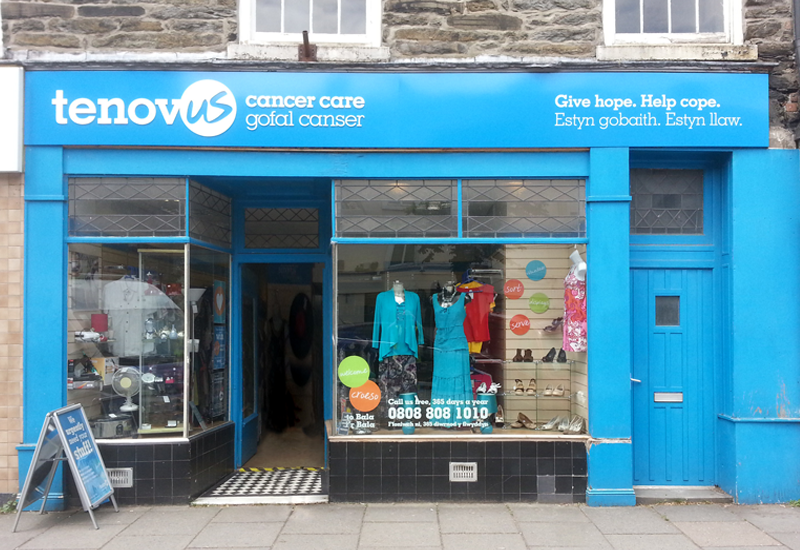 Tenovus Cancer Care
If you have cancer or you're close to someone who has, it can be frightening and stressful. We can help. We bring expert advice, emotional support and life-saving treatment to the heart of communities. We help cancer patients and their loved ones cope, and our vital research gives hope.
Registered Charity Number: 1054015
Address: Tenovus Cancer Care, Gleider House, Ty Glas Road, Cardiff CF14 5BD
Telephone: 029 2076 8850
Email: [email protected]
Website: www.tenovuscancercare.org.uk/
Theatr Brycheiniog
Brecon's Centre for the Arts opened in April 1997, as the first wholly-funded lottery new-build arts organisation in the UK. The Arts Centre is probably situated in one of the most picturesque locations of any venue in the UK. Built alongside the canal basin in the heart of Brecon, serving the town and surrounding areas of Powys, Monmouthshire and beyond, it is rooted firmly in the community it serves. The venue provides a varied programme of theatre, dance, music and entertainment in its purpose-built 477-seat auditorium and 120-seat studio/rehearsal space. It also has a meeting room, dressing rooms and a gallery space, all of which are versatile spaces that host a variety of events. Theatr Brycheiniog serves not only its community through an outstanding programme of quality professional English and Welsh language productions, but it is also home to the Brecon Baroque Festival, which attracts audiences and visitors nationally and internationally.
Registered Charity Number: 1005327
Address: Canal Wharf, Brecon, Powys LD3 7EW
Telephone: 01874 611622
Email: 01874 622838
Website: www.brycheiniog.co.uk/en
The Autism Directory
Working to support autistic individuals and their families at a grass-roots level in the community. We believe that everyone deserves the opportunity to create a better and more independent life for themselves, and with the right support and resources this can be achieved.
Registered Charity Number: 1143855
Address: Unit 21, Business Development Centre, Treforest, Pontypridd CF37 5UR
Telephone: +44 (0) 1443 844764
Email: [email protected]
Website: www.theautismdirectory.com/
The Black Mountain Centre
At the heart of the local community the Centre is a one-stop shop for the residents of Brynaman and the surrounding area. It provides a non-threatening place where local people can drop in for a cup of tea, a meal or just to find out what is going on in the village. The Centre provides educational classes and courses, a part-time library, doctor's surgery, police surgery, outreach services, Credit Union, as well as IT facilities and access to the Internet.
Registered Charity Number: 1092336
Address: Cwmgarw Road, Brynaman, Ammanford, SA18 1BU
Telephone: 01269 823400
Email: [email protected]
Website: www.black-mountain.org.uk/
The Clink – Cardiff
The delicious, high-quality meals at The Clink Restaurant at HMP Cardiff are cooked and served by the prisoners in training who are working towards gaining their City & Guilds NVQs in Food & Beverage Service, Professional Cookery and Food Hygiene. The air-conditioned restaurants allows prisoners to learn, engage with the public and take their first steps towards a new life. All the leather upholstery and boardroom tables are made by prisoners at HMP Frankland and poetry is from former Clink trainees. The Clink Restaurant at HMP Cardiff is consistently in the top 10 restaurants in Cardiff on TripAdvisor.
Registered Charity Number: 1134581
Address: HMP Cardiff, Knox Road, Cardiff CF24 0UG
Telephone: 02920 923 130
Email: [email protected]
Website: https://theclinkcharity.org/restaurants/cardiff
The National Library of Wales / Llyfrgell Genedlaethol Cymru
The Library is situated in Aberystwyth, on the Ceredigion coast, and must have one of the best views of any library in the world, looking out over Cardigan Bay. The National Library of Wales's purpose is to make our culture and heritage accessible to all to learn, research and enjoy.
Registered Charity Number: 525775
Address: Aberystwyth, Ceredigion SY23 3BU
Telephone: 01970 632 800
Email: [email protected]
Website: www.library.wales/
The Owls Trust
Based at Bodafon Farm Park in stunning Llandudno, north Wales. We have one of the best collections of owls on display to the public in the UK. The Owls Trust also rescues injured owls. Our goal is rehabilitation of the owls we rescue. As a result we return almost 80 per cent to the wild. We also provide education talks to schools and clubs with our owls. And The Owls Trust leads and supports projects worldwide. Our aim is to save endangered owls and their habitats. Our rescue service is available 365 days of the year. So after rehabilitation our injured owls are returned to continue their lives as nature intended.
Registered Charity Number: 1085403
Address: Bodafon Farm Park, Llandudno, Conwy LL30 3BB
Telephone: +44 (0) 1492 870719
Email: [email protected]
Website: https://theowlstrust.org/
The Pettifor Trust
Animal charity set up in 2004 which is devoted to the welfare of animals. The Trust generates funds to give to animal charities that are independent and based in Wales. The Trust's aims are to support charities in Wales with financial donations to make sure animals are looked after well and properly. The Trust relies on funds from our supporters to be able to help animals across south Wales. Funds are raised through our two charity shops in Swansea. All goods are kindly donated by customers and we also rely on funds raised by people who have been touched by animal cruelty in Wales and therefore organise events to raise funds for a specific animal or for animals' food or equipment.
Registered Charity Number: 1106097
Address: 1st Floor, 2 The Precinct, Killay, Swansea SA2 7BA
Telephone: 01792 281138
Email: [email protected]
Website: www.pettifortrust.co.uk/
The Queens Hall, Narberth
A charity-events venue which welcomes a variety of performances ranging from music to comedy shows. In addition, the venue hosts a range of classes including Kung Fu, art exhibitions and creative workshops.
Registered Charity Number: 1145741
Address: 44 High Street, Narberth, Pembrokeshire SA67 7AS
Telephone: 01834 861212
Email: [email protected]
Website: https://thequeenshall.org.uk/
The Sidney Nolan Trust
Our vision is to be one of the world's most eminent centres for the appreciation of the life and work of Sir Sidney Nolan and to use his creativity as the inspiration to become one of the UK's most important regional centres for the arts. The Trust's mission is to build on Nolan's extraordinary legacy to maintain a vibrant and thriving centre for the arts, in a rural setting, a centre that gives others the space and freedom to expand their boundaries through art, music, poetry and drama in order to produce ground-breaking contemporary work.
Registered Charity Number: 1161850
Address: The Rodd, Presteigne LD8 2LL
Telephone: +44 (0) 1544 260
Email: [email protected]
Website: www.sidneynolantrust.org/
The Snowdonia Society
Established in 1967, the Snowdonia Society is a member-based registered charity working to protect and enhance the beauty and special qualities of Snowdonia and to promote their enjoyment in the interests of all who live in, work in or visit the area both now and in the future.
Registered Charity Number: 1155401
Address: Caban, Brynrefail, Caernarfon, Gwynedd LL55 3NR
Telephone: 01286 685498
Email: [email protected]
Website: www.snowdonia-society.org.uk/
The VC Gallery
Helping service veterans and those in the wider community by getting them engaged in a variety of art projects. We passionately believe that art and culture can improve health, wellbeing and overall quality of life.
Registered Charity Number: 1172407
Address: 30 High Street, Haverfordwest SA61 2DA
Telephone: 01437 765873
Email: [email protected]
Website: https://thevcgallery.com/
The Wallich
We believe that everyone deserves the right to a home, but more than that, that everyone deserves the right to feel safe, to feel valued and to feel positive about their future. The Wallich operates under three core objectives: getting people off the streets; keeping people off the streets; and creating opportunities for people.
Registered Charity Number: 1004103
Address: The Wallich Centre, Cathedral Road, Cardiff CF11 9JF
Telephone: (029) 20668464
Email: [email protected]
Website: https://thewallich.com/
The Wye and Usk Foundation
We hope that anyone who shares our passion for rivers would want to help to restore and protect them. Your support is needed urgently to ensure the future well-being of the rivers Wye and Usk. It is undeniable that all of society benefits from clean, healthy rivers that function in a natural way. Despite this, rivers such as the Wye and Usk continue to be affected adversely by a variety of issues. Our primary objective is to face up to and tackle these threats.
Registered Charity Number: 1080319
Address: The Right Bank, The Square, Talgarth, Brecon LD3 0BW
Telephone: +44 (0) 1874 711714
Email: [email protected]
Website: www.wyeuskfoundation.org/
Threshold DAS
An organisation committed to the elimination of violence and abuse of women, men, children and young people and those who are perpetrators through effecting political, cultural, and social change.
Registered Charity Number: 1124149
Address: 32 Station Rd, Llanelli, Carmarthenshire SA15 1AN
Telephone: 01554 752422
Email: [email protected]
Website: https://threshold-das.org.uk/
Thyroid Cancer Support Group – Wales
We are the only registered charity in Wales supporting this rare form of cancer. Our aims are: to Educate, so that we and our families better understand our condition; to Participate, so others learn from our experience; to Communicate, so we and our health care professionals better understand each other's needs.
Registered Charity Number: 1113774
Address: Morcote, Sunlea Crescent, Pontypool NP4 8AD
Telephone: 0845 009 2737
Email: [email protected]
Website: www.thyroidsupportwales.co.uk/
toogoodtowaste
The leading re-use charity in south Wales, we collect household items like furniture and electrical appliances that are too good to waste from local residents for free. We also collect surplus stock from high-street retailers. All items are sold at affordable prices in our showrooms, helped by our team of committed volunteers, who play a key part in this whilst gaining valuable work experience. Working with other organisations, we also give free items to people most in need in our community. We're proud that we're working towards becoming a self-sustaining organisation, providing jobs and training for local people, helping the environment and our community prosper.
Registered Charity Number: 1064588
Address: Ynyshir Branch, Ynyshir Road, Ynyshir CF39 0AT; Aberaman Branch, Unit 3, Aberaman Industrial Estate, Aberaman CF44 6DA; Treorchy Branch, Horeb Street, Treorchy CF42 6RU
Telephone: 01443 680090
Email: [email protected]
Website: www.toogoodtowaste.co.uk/
Torch Theatre
A modern and vibrant centre for the arts which prides itself on extending a warm Pembrokeshire welcome to all visitors. Established in 1977, The Torch Theatre is Pembrokeshire's only professional theatre venue and arts complex, funded principally by the Arts Council of Wales and Pembrokeshire County Council. The Torch Theatre offers over 900 shows, films, art exhibitions and live broadcasts annually to audiences in excess of 70,000.
Registered Charity Number: 508985
Address: St Peter's Road, Milford Haven, Pembrokeshire SA73 2BU
Telephone: 01646 695267
Email: [email protected]
Website: www.torchtheatre.co.uk/
Tortoise Sanctuary
Sanctuary members work to ensure the welfare of tortoises, including caring for the sick and injured, rehoming, events, breeding and hibernation programmes. All aspects of tortoise life are undertaken at the sanctuary and the specialist expert knowledge of those involved ensures that all tortoises who are born, bred and live there receive the utmost in Chelonian care.
Registered Charity Number: 1116347
Address: International Tortoise Association, 71 South Road, Sully, Vale of Glamorgan CF64 5SL
Telephone: 02920 531282
Email: [email protected]
Website: www.tortoisesanctuary.co.uk/
trac
We kindle interest, nurture talent and present the very best of Wales's folk musicians across the world. We hold day courses and residential courses to help enthusiasts and professionals hone their skills and develop talent across our traditional arts. You'll find us working in schools, in communities, on festival fields and at international showcases, helping to ensure that the traditional arts of Wales continue to enrich lives regardless of age, background, race or language.
Registered Charity Number: 1085422
Address: PO Box 205, Barry, Vale of Glamorgan CF63 9FF
Telephone: 01446 748 556
Email: [email protected]
Website: https://trac.wales/
Trust PA
Helping spinally-injured people by funding scientific/clinical work to relieve their difficulties and aid their recovery. We do this by helping to fund the vital pre-clinical studies which are the gateway to new ground-breaking treatments. These are in the process of being designed, developed and tested to end the permanence of paralysis from a broken neck or back known as spinal cord injury (SCI). We do this in memory of Paul-André Blundell (known to all his friends as P-A).
Registered Charity Number: 1093038
Address: 9 Vicarage Court, Marshfield, Cardiff
Telephone: 01633 682737
Email: [email protected]
Website: www.trustpa.com/
Tyddyn Môn
For over 30 years, Tyddyn Môn has been supporting adults with learning disabilities on Anglesey, by providing them with support, guidance, work and training opportunities, to ensure that they live happy, full and independent lives.
Registered Charity Number: 1072035
Address: Brynrefail, Dulas, Anglesey LL70 9PQ
Telephone: 01248 410580
Email: [email protected]
Website: www.tyddynmon.co.uk/

Tŷ Hafan Children's Hospice
One of the UK's leading paediatric palliative care charities, offering care to children and support for their families, throughout Wales. If you think this means we simply provide a place where children can come to die, you couldn't be further from the truth. We offer comfort, care and support to life-limited children, young people and their families in the hospice, in the community and in their home so they can make the most of the time they have left together. We allow parents and carers to relax and recharge their batteries. And we make sure the needs of brothers and sisters are never forgotten.
Registered Charity Number: 1047912
Address: Hayes Road, Sully, Vale of Glamorgan CF64 5XX
Telephone: +44 (0) 29 2053 2199
Email: [email protected]
Website: www.tyhafan.org/
Tŷ Hapus
Free service for people affected by dementia and their families offering unique 'home from home' daytime support and respite. Tŷ Hapus is an attractive House where people living with dementia can take part in various activities, socialise with others, or just relax in a supportive and therapeutic environment. Tŷ Hapus is small and friendly and in English means 'happy house'.
Registered Charity Number: 1143426
Address: 163 Holton Road, Barry CF63 4HP
Telephone: 01446 738024
Email: [email protected]
Website: https://tyhapus.org.uk/
U
United Purpose
United Purpose is a movement of people and organisations that strive to end poverty and inequality across the globe. We are a leader in community-led development and grassroots innovation. For more than 40 years, we have worked with frontline activists, community organisations and individuals to help people gain agency over their own lives – so they can move beyond aid. We take this approach because we believe a person's ability to determine their own future should never be dependent on benevolence or charity, but always within their own control. We use innovation and creativity to make this happen, and we are not afraid to explore new methods to achieve better results.
Registered Charity Number: 272465
Address: 4th Floor, 14 Cathedral Road, Cardiff CF11 9LJ
Telephone: +44 (0)2920 220066
Email: [email protected]
Website: https://united-purpose.org/
URDD GOBAITH CYMRU
National Voluntary Youth Organisation with over 55,000 members between the ages of 8-25 years-old. We provide opportunities through the medium of Welsh for children and young people in Wales to enable them to make positive contributions to their communities.
Mae Urdd Gobaith Cymru yn Gorff Ieuenctid Gwirfoddol Cenedlaethol â dros 55,000 o aelodau rhwng 8 a 25 mlwydd oed. Rydyn ni'n darparu cyfleoedd i blant a phobl ifanc fwynhau profiadau trwy gyfrwng y Gymraeg a fydd yn eu galluogi i wneud cyfraniad cadarnhaol yn eu cymunedau.
Registered Charity Number: 524481
Email: [email protected]
Website: www.urdd.cymru/en
V
Vale of Rheidol Railway
The Vale of Rheidol Railway re-creates the Edwardian spirit of adventure. Step aboard one of our restored steam trains for a stunning journey along the Rheidol Valley. Since opening in 1902, millions have enjoyed the scenic trip through the ancient woodlands to Devil's Bridge, home of the famous waterfalls, nestled in the magnificent Cambrian Mountains.
Registered Charity Number: 1076037
Address: Park Avenue, Aberystwyth, Ceredigion SY23 1PG
Telephone: 01970 625819
Email: [email protected]
Website: www.rheidolrailway.co.uk/
Valleys Kids
Here in the 'developed world' children and families in the Valleys are experiencing the trauma of poverty. They didn't start it and it's not their fault. We believe that given the right opportunities, support and encouragement at the right time, anyone can change their lives for the better. We believe that everyone should have the chance to make the journey from dependence to independence, despite poverty and urban degeneration which threatens the future of our children. The work of Valleys Kids is centred in the heart of the Rhondda Valleys, once famous the world over for its coal, its poetry and song and its passion. The coal has gone, but the passion and poetry remain, alongside a vibrancy of community spirit, typical of these communities, despite the immense challenges we face. Children living here face seemingly insurmountable problems in families struggling to cope. We offer them support and a place to turn to when they need it most.
Registered Charity Number: 1074840
Address: 1 Cross Street, Penygraig, Tonypandy, Rhondda CF40 1LD
Telephone: 01443 420870
Email: [email protected]
Website: https://valleyskids.org/
Velindre University NHS Trust
Providing a range of specialist services which deliver outstanding outcomes. Our staff are highly motivated, and work tirelessly to provide high quality, responsive services to patients and donors. Our research is world class, and many of our clinicians and scientists are leaders in their field with international reputations. We have three main sites: Velindre University NHS Trust headquarters, Velindre Cancer Centre and Welsh Blood service.
Registered Charity Number: 1052501
Address: Trust HQ – Unit 2 Charnwood Court, Parc Nantgarw, Nantgarw, Cardiff CF15 7QZ; Velindre Cancer Centre, Velindre Road, Whitchurch, Cardiff CF14 2TL
Telephone: Trust HQ – 029 2019 6161; 029 2061 5888
Email: [email protected]
Website: https://velindre.nhs.wales/velindrecc/
Vision 21 Cyfle Cymru
Located at facilities across south-east Wales, V21 supports life-changing opportunities for people with learning disabilities to realise their potential through catering, growing, creating, learning and making initiatives. Many of these projects are social enterprises that provide training for people with learning disabilities and volunteering opportunities for others.
Registered Charity Number: 1046097
Address: Units 10-12 Fieldway, Maes Y Coed Road, Heath, Cardiff CF14 4HY
Telephone: 029 2062 1194
Email: [email protected]
Website: www.v21.org.uk/
Voluntary Arts Wales
Working to promote and increase active participation in creative cultural activities across Wales and the UK.
Registered Charity Number: SC020345
Address: 14 Trade Street, Cardiff CF10 5DT
Telephone: 029 20 395 395
Email: [email protected]
Website: www.voluntaryarts.org/
W
Wales Air Ambulance

Providing air cover to relieve illness and injury wherever and whenever anybody in Wales needs us. We are on standby every day of the year to protect human life through Helicopter Emergency Medical Services and air ambulance transfers across Wales. Wales Air Ambulance covers the whole of Wales every single day. Each year our helicopters attend around 2,500 missions, covering rural countryside and our bustling towns and cities. This includes the length of our Welsh coastline and across our vast mountain ranges. Our four airbase operations in Caernarfon, Llanelli, Welshpool and Cardiff are ready to saves lives wherever needed. Wales Air Ambulance is funded by the people of Wales; we rely entirely on the public's support to help keep the helicopters flying. We need to raise £8million every year to operate the service.
Registered Charity Number: 1083645
Address: Ty Elusen, Ffordd Angel, Llanelli Gate, Dafen, Llanelli SA14 8LQ; Caernarfon Airport, Dinas Dinlle, Caernarfon LL54 5TP
Telephone: 0300 0152 999
Email: [email protected]
Website: www.walesairambulance.com/
Wales Council for Voluntary Action (WCVA)
WCVA is the national membership body for voluntary organisations in Wales. Our purpose is to enable voluntary organisations in Wales to make a bigger difference together.
Registered Charity Number: 218093
Address: Head office, Baltic House, Mount Stuart Square, Cardiff CF10 5FH; The Old Convent, Llanbadarn Rd, Aberystwyth SY23 1EY; Morfa Gele, North Wales Business Park, Cae Eithin, Abergele LL22 8LJ
Telephone: 0300 111 0124
Email: [email protected]
Website: https://wcva.cymru/
Wales Millennium Centre
Funding from trusts and foundations enable us to reach diverse communities and disadvantaged young people through our learning and engagement programme. We are actively fundraising to continue our work across the following project areas: Creating original homegrown productions; Festival of Voice – our annual international arts festival; Supporting emerging talent including developing artists, producers and technical apprentices; Creative partnerships with youth, regeneration and community charities such as Valleys Kids, Grassroots, Girls and Boys Clubs and Oasis Cardiff; Our three core areas of learning through creativity – Performance Platfform, Behind the Platfform and Radio Platfform.
Registered Charity Number: 1060458
Address: Trusts and Foundations Manager, Bute Place, Cardiff CF10 5AL
Telephone: 029 2063 4666
Email: [email protected]
Website: www.wmc.org.uk/en/join-and-give/trusts-and-foundations
Wastesavers
Based in Newport, south Wales, our social enterprise provides the weekly domestic recycling service for 75,000 households on behalf of Newport City Council, while our charity runs a network of re-use shops and two education programmes. Our primary objectives are: to establish, operate and develop a variety of community recycling services for the collection and sale of post consumer waste; to promote and cultivate, within educational establishments and the wider community, the environmental value of reducing, reusing and recycling waste.
Registered Charity Number: 1116150
Address: Esperanto Way, Lliswerry, Newport NP19 0RD
Telephone: 01633 281 281
Email: [email protected]
Website: http://wastesavers.co.uk/
Welsh Centre for International Affairs
We want a worldwide Wales where everyone contributes to creating a fairer and more peaceful world. We inspire people to learn and act on global issues through three programmes: Learners Global Learning, promoting global learning to prepare Wales for our shared future; Global Action, inspiring global action in communities and organisations in Wales; Global Partnerships, building global partnerships connecting Wales and the world. Our three programmes are underpinned by WCIA's Peace Heritage work, building on learning from Wales's long history of internationalist movements, and our role as guardians of Wales's National Temple of Peace and Health.
Registered Charity Number: 1156822
Address: Temple of Peace and Health, King Edward VII, Cathays, Cardiff CF10 3AP
Telephone: 029 2022 8549
Email: [email protected]
Website: www.wcia.org.uk/
Welsh Charitables RFC
Through the medium of rugby, the Welsh Charitables RFC raise funds for a number of worthy charities throughout Wales, namely St Anne's Hospice; WREX (Welsh Rugby Former International Players Association); Ty Hafan, the family hospice for young lives; The Prince's Trust Cymru; St David's Hospice Care; and British Heart Foundation Cymru. We hold charity fundraising events such as Sportsmen's Dinners, Celebrity Golf Days, Tribute Dinners, Dinners with a Legend and a number of charity rugby games in and throughout Wales. Our events are supported by former Welsh international and British Lions rugby players, which adds to that very special ambience of the occasion.
Registered Charity Number: 1151759
Address: 22 Penlan Bryn, Llanelli SA14 9UL
Telephone: 07973 705062
Email: [email protected]
Website: www.welshcharitablesrfc.com/
Welsh Historic Gardens Trust
National organisation campaigning to save historic gardens and parks from neglect, indifference, insensitive planning and planting, for future generations.
Registered Charity Number: 1023293
Address: Aberglasney Gardens, Llangathen SA32 8QH
Telephone: 01558 668 485
Email: [email protected]
Website: http://whgt.wales/
WNO (Welsh National Opera Cenedlaethol Cymru)
We believe in the power of opera to transform lives. Our mission is to bring the power, drama and raw emotion of opera to as wide an audience as possible in performances, marked by an uncompromising quest for artistic quality. As a national company with international status, we sit at the heart of music-making in Wales.
Registered Charity Number: 221538
Address: Wales Millennium Centre, Bute Place, Cardiff CF10 5AL
Telephone: +44 (0) 29 2063 5000
Email: [email protected]
Website: https://wno.org.uk/
Welsh Refugee Council
With 30 years' experience working with asylum seekers and refugees in Wales, we are driven by a passion for human rights, equality and social justice and a desire to make Wales a welcoming nation of sanctuary for those seeking our protection. We help victims of torture, persecution and war to build futures in Wales through specialist advice, support and advocacy services. We provide urgent support for those in the asylum process and seek to ease the transition to life as a refugee.
Registered Charity Number: 1102449
Address: 120-122 Broadway, Cardiff CF24 1NJ
Telephone: 0808 196 7273
Email: [email protected]
Website: https://wrc.wales/
Welsh Rugby Charitable Trust
The Welsh Rugby Charitable Trust was established in 1972 by former president of the Welsh Rugby Union Sir Tasker Watkins VC to help players who have been severely injured while playing rugby. In the years since it was created, hundreds of male and female players – from grassroots rugby to the elite game – have been supported. The Trust is currently supporting a number of men and women, on a long-term basis who have been severely injured playing rugby.
Registered Charity Number: 502079
Address: 48 Rhys Rd, Blackwood NP12 3QR
Telephone: 07854 488258
Email: [email protected]
Website: https://www.wrct.co.uk/
Welsh Spitfire Museum
Our objective is to restore vintage aircraft and we are involved in the restoration of a MK VIII Spitfire. Whilst we are fundraising we will build a museum around the Spitfire so that the flying machine that so many brave men and women paid the ultimate price for in our country's hour of need can be seen – up close!
Registered Charity Number: 1127909
Address: 16 Bridge St, Haverfordwest, Pembs SA61 2AD
Telephone: 01437 762 512
Email: [email protected]
Website: http://welshspitfire.org/
West Wales Maritime Heritage Society
Founded in 1984 by a group of enthusiasts the Society's aims include research into the maritime history of the region, the preservation of craft, buildings and sites of historical or local interst, seeking to preserve artifacts and records associated with this history, and the setting up of a centre or centres where these craft, items and skills can be preserved and shown to best advantage.
Registered Charity Number: 1042428
Address: Hancock's Yard, Front Street, Pembroke Dock SA72 6JY
Telephone: 07396 657462
Email: [email protected]
Website: www.westwalesmaritimeheritage.org.uk/
Wrexham Hospital League of Friends
Providing £300,000 of equipment to support the redevelopment of the Acute Medical Assessment Unit and Cardiac wards at the Wrexham Maelor Hospital. Over the past five years the League have raised and donated £1,250,000 of equipment to many departments within the Maelor Hospital for the benefit of patients.
Registered Charity Number: 502242
Address: 16 Chanticleer Cl, Wrexham LL13 9EQ
Telephone: 01978 725051
Website: www.whlf.btck.co.uk/
WWF Cymru
Our world is under threat like never before. We need our global leaders to urgently make an Emergency Declaration for the Planet – one that can reverse the damage and restore nature. Join a movement of people calling for change and find out how you can reduce your own impact. We work to make the case for a sustainable Wales for the benefit of future generations everywhere
Registered Charity Number: 1081247
Address: Churchill House, 17 Churchill Way, Cardiff CF10 2HH
Telephone: 029 2045 4970
Email: [email protected]
Website: www.wwf.org.uk/who-we-are/wales
Y
Ymddiriedolaeth Cadwraeth Adeiladau Cadwgan Building Preservation Trust
Aiming to preserve, for the benefit of the people of Cardigan and the nation, the historical, architectural and constructional heritage that may exist in and around Cardigan town in buildings of particular beauty or historical, architectural or constructional interest.
Registered Charity Number: 1080667
Address: Cardigan Castle, Green Street, Cardigan, Ceredigion SA43 1JA
Telephone: 01239 615131
Email: [email protected]
Website: www.cardigancastle.com
Yoga Mobility
Our specialist tutors have more than 40 years experience teaching yoga to people with disabilities. We provide mats and equipment, and have hoists to help wheelchair users participate. The venues that we use are fully accessible to disabled people. Current participants range from people with relatively mild arthritis through to people who can only move a finger. No matter how able-bodied or disabled you are, you will benefit from attending a YogaMobility class.
Registered Charity Number: 1137754
Telephone: 02920 482673
Email: [email protected]
Website: https://yogamobility.org/
Ystwyth Transport
Non-profit-making voluntary organisation providing low cost minibus transport for community groups. The group was established in 2004. Since then we have consistently expanded both the area we serve and the services we offer to those who need us.
Registered Charity Number: 1163237
Address: 2/3 Lisburne Offices, Pontrhydygroes, Ceredigion SY25 6DQ
Telephone: 01974 282409
Email: [email protected]
Website: www.ystwythtransport.org.uk/
BACK TO HOME PAGE