Wales Around the World
WELCOME to Wales Around the World, where we highlight Welsh influence, success stories, connections and more across the globe.
For those not yet acquainted with Wales, it is a country that is part of the United Kingdom, bordered by England to the east, the Irish Sea to the north and west, Celtic Sea to the south west and the Bristol Channel to the south.
It has a population in excess of 3.1 million and covers a total area of approximately 8,023 square miles. Wales has over 1,680 miles of coastline and is largely mountainous with its higher peaks in the north and central areas, including Snowdon (Yr Wyddfa in Welsh), its highest summit.
Welsh tradition, language, literature, historic monuments, music, art and dance all contribute to a unique cultural 'DNA'.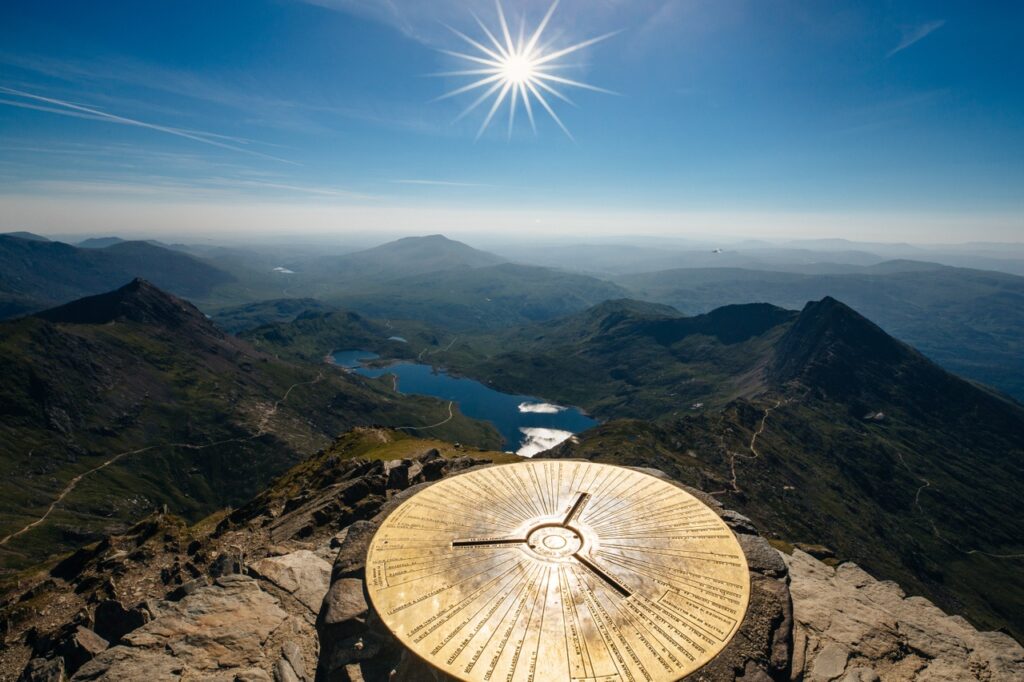 Welsh national identity emerged among the Celtic Britons after the Roman withdrawal from Britain in the 5th Century and Wales is regarded as one of the modern Celtic nations.
At the dawn of the Industrial Revolution, development of the mining and metallurgical industries transformed the country from an agricultural society into an industrial nation. Now that the country's traditional extractive and heavy industries have gone or are in decline, the economy is based on the public sector, light and service industries, and tourism.
Two-thirds of the population live in south Wales, including capital city Cardiff, Swansea, Newport and the nearby valleys. A majority of the population in most areas speaks English as a first language, but the country has retained a distinct national and cultural identity. Both Welsh and English are official languages; over 560,000 Welsh-speakers live in Wales, and the language is spoken by a majority of the population in parts of the north and west.
From the late 19th Century onwards, Wales acquired its popular image as the 'land of song', in part due to the eisteddfod tradition. It is notable for its harpists, male choirs, and solo artists. The main festival of music and poetry is the annual National Eisteddfod. The Llangollen International Eisteddfod provides an opportunity for the singers and musicians of the world to perform. Male voice choirs emerged in the 19th Century, formed as the tenor and bass sections of chapel choirs, and embraced the popular secular hymns of the day. Many of the historic choirs survive in modern Wales, singing a mixture of traditional and popular songs.
The BBC National Orchestra of Wales performs in Wales and internationally. The Welsh National Opera is based at the Wales Millennium Centre in Cardiff Bay, while the National Youth Orchestra of Wales was the first of its type in the world. Wales has a tradition of producing notable singers, including Geraint Evans, Gwyneth Jones, Anne Evans, Margaret Price, Tom Jones, Bonnie Tyler, Bryn Terfel, Mary Hopkin, Charlotte Church, Donna Lewis, Katherine Jenkins, and Shirley Bassey. Popular bands that emerged from Wales include the Manic Street Preachers, the Stereophonics and Feeder, the Super Furry Animals and Catatonia. 
Wales has three national parks: Snowdonia, Brecon Beacons and Pembrokeshire Coast – there are believed to be four times the amount of sheep than there are people in Wales! It has five official Areas of Outstanding Natural Beauty; Anglesey, the Clwydian Range and Dee Valley, the Gower Peninsula, the Llŷn Peninsula, and the Wye Valley. As of 2019, the coastline of Wales had 40 Blue Flag beaches,
There are more castles per square mile in Wales than any other European country. Cadw, the keeper of Wales's historic environment, works closely with the Government-funded Visit Wales to promote what the Welsh have to offer to international markets.
The capital and largest city is Cardiff, home to the Senedd (the Welsh Parliament, formerly known as the National Assembly for Wales), which is responsible for a range of devolved policy matters.
Cardiff attracts around 18 million tourists every year and has more green space per person than any other city in the UK.
Wales is a small country making a big impact. Welsh scientists, engineers and free thinkers have been helping to shape the world for centuries, credited with conjuring up everything from the equals sign to ball bearings and the spare wheel. Welsh inventors and innovators have also been closely connected with breakthroughs involving the development of radar, deep space photography, the internet, evolutionary anthropology, the electronic breathalyser and even mail-order shopping. Marconi (who invented the radio) did his first radio testing in Wales in 1897.
Many successful and world-renowned people come from Wales. They includes singers Tom Jones and Shirley Bassey, actors Anthony Hopkins, Richard Burton, Michael Sheen, Stanley Baker and Catherine Zeta-Jones, sporting greats Gareth Bale (football), Gareth Edwards (rugby) and Geraint Thomas (cycling) and literary giants such as children's author Roald Dahl and poet Dylan Thomas.
Port Talbot-born Hopkins, an alumnus of the Royal Welsh College of Music & Drama, is well known for his unforgettable portrayal of Hannibal Lecter, which earned him the accolade of number-one villain in cinema history by the American Film Institute. Wales has also produced well-known comedians such as Tommy Cooper, Terry Jones (Monty Python) and Harry Secombe (The Goon Show).
Another way in which Wales raises its profile around the world is through its love for sport. More than 50 national governing bodies regulate and organise their sports in Wales. Most of those involved in competitive sports select, organise and manage individuals or teams to represent their country at international events or fixtures against other countries.
Wales is represented at major world sporting events such as the FIFA World Cup, Rugby World Cup, Rugby League World Cup and the Commonwealth Games. At the Olympic Games, Welsh athletes compete alongside those of Scotland, England and Northern Ireland as part of a Great Britain team.
Wales has hosted several major international sporting events. These include the 1958 Commonwealth Games, the 1999 Rugby World Cup, the 2010 Ryder Cup, the 2017 UEFA Champions League Final, the Volvo Ocean Race 2018  and the ICC Cricket World Cup at Sophia Gardens in Cardiff in 2019.
Traditionally, rugby union has dominated in the south, while football has been the more popular sport in north Wales, where fans are within easy reach of the footballing hotbed around Manchester and Merseyside and giant Premier League clubs such as Liverpool, Manchester City and Manchester United.
However, recent successes by the Wales national team on the European and world stages have seen them rival the popularity of rugby, for so long seen as a symbol of Welsh identity and an expression of national consciousness. 
The Wales national rugby union team takes part in the annual Six Nations Championship and has also competed in every Rugby World Cup, hosting the tournament in 1999. The five professional sides that grew out of the traditional club teams in major competitions in 2003 were replaced in 2004 by four regions: Cardiff Blues, Dragons, Ospreys and Scarlets. 
Wales has had its own football league, the Welsh Premier League, since 1992. For historical reasons, five Welsh clubs play in the English football league system; Cardiff City, Swansea City, Newport County, Wrexham, and Merthyr Town. Famous Welsh footballing exports over the years include John Charles, John Toshack, Ian Rush, Gareth Bale and Aaron Ramsey. 
At UEFA Euro 2016, the Wales national team achieved their best-ever finish, reaching the semi-finals where they were beaten by eventual champions Portugal. Qualifying for the finals of the 2022 World Cup in Qatar under manager Robert Page for the first time in 64 years raised the profile even higher.
Wales has produced several notable participants of individual and team sports including snooker players Ray Reardon, Terry Griffiths and Mark Williams. Track athletes who have made a mark on the world stage include hurdler Colin Jackson and Paralympian Tanni Grey-Thompson. Champion cyclists include Nicole Cooke and Tour de France winner Geraint Thomas. 
Wales has quite a tradition of producing world-class boxers. Joe Calzaghe was WBO world super-middleweight champion and then won the WBA, WBC and Ring Magazine super-middleweight and light-heavyweight titles. Other former boxing world champions include Enzo Maccarinelli, Freddie Welsh, Howard Winstone, Percy Jones, Jimmy Wilde, Steve Robinson and Robbie Regan. Tommy Farr, the 'Tonypandy Terror', came close to defeating world heavyweight champion Joe Louis at the height of his fame in 1937.
The flag of Wales is a red dragon on a green and white background and is known as Y Ddraig Goch. National symbols of Wales include the leek and the daffodil.
Longest place name is Llanfairpwllgwyngyllgogerychwyrndrobwll-llantysiliogogogoch, which means 'The Church of St Mary in the hollow of the white hazel near the rapid whirlpool and the church of St Tysilio near a red cave', and it is often shortened to Llanfairpwll or Llanfair PG.
Wales is a compelling place to visit, study, invest and do business.
There are eight universities in Wales and around 25,000 international students from over 145 countries worldwide are in higher education in Wales – making up 19 per cent of the student population.
Welsh universities offer a wide-range of funding options to aid studies and access to free English language support is available at all of Wales's universities.
Wales's higher and further education institutions benefit from substantial investment by overseas students. In turn, they contribute to the local economy and visitor travel arising from this helps to boost the Welsh tourist market. Education sectors play a crucial role in promoting Wales's international interests, showcasing best practice, research
and innovation.
Key industries in Wales include Advanced Materials and Manufacturing, the Creative Industries, Financial and Professional Services and Fintech, Energy and Environment, Food and Drink, Life Sciences, Tech and Tourism.
Hundreds of foreign companies invest in Wales and employ many thousands of workers. Businesses that come to Wales have easy access to the overall UK market, with its population of 66 million people. The USA and Japan have long histories of inward investment in Wales, as well as being valuable destinations for Welsh exports. Japanese companies have invested in Wales since the 1970s.
China and India are both increasingly valuable export markets for Welsh companies. Exports from Wales to China have increased four-fold, while exports to India have seen a five-fold increase in the 21st Century. Indian-owned companies employ nearly 5,000 people in Wales, particularly in heavy industry. There is also increasing business between higher and further education institutions and counterparts in China and India.
The United States, Ireland, United Arab Emirates, Germany and France are among the top export destinations for Welsh businesses. Wales's global exports range from refined oil from Milford Haven to Hilltop Honey, made in Newtown. The Royal Mint at Llantrisant makes five billion coins a year for 60 countries.
Culture and heritage help define Wales and are among the main reasons why so many people visit the country. Tourism is one of the nation's biggest industries with Wales welcoming around 10 million visitors a year, including around one million international visitors.
Tourism is the lifeblood of many rural and coastal communities. Visitors contribute some £5bn annually to the Welsh economy and the industry employs around 125,000 people.
World-class performing arts institutions such as Welsh National Opera, BBC National Orchestra of Wales, National Dance Company of Wales and many others, create a raised profile and enhanced reputation for Wales.
Both the National Museum and the National Library of Wales participate in collaborative
research programmes with overseas partners. They and other institutions also showcase overseas exhibitions in support of promoting Wales abroad.
Welsh culture is important to people beyond its shores. The Llangollen International Eisteddfod, welcomes cultural performers from all over the world to share this tradition.
In 2015, Wales joined the celebrations for the 150th anniversary of Welsh settlers arriving in Patagonia. Today the province of Chubut, where most Welsh immigrants settled, has a population of 550,000 people, of whom some 50,000 can claim Welsh ancestry and around 5,000 still speak the Welsh language.
The Welsh Government's Wales for Africa Programme has dramatically increased the level of international development activity across Wales, resulting in some exceptional achievements. A world-leading and UN award-winning tree planting programme in Mbale, Uganda, has been so successful that the initial target of one million trees was increased to 10 million.
The project is bringing local people together to understand the long-term positive effects of tree planting for their communities, improving food security, sustaining livelihoods, empowering the marginalised, teaching sustainable agroforestry and land management practices while helping adapt to the effects of climate change.
The Wales Africa Community Link project supports over 150 communities in Wales to
form mutually beneficial and development-focused links with communities in sub-Saharan Africa working on over 300 projects. Every local health board supports at least one link with a counterpart in Africa.
The 2014 NATO Wales Summit in Newport was the largest gathering of world leaders ever to take place in the UK. Exposure to the world's media and positive comments about Wales from the President of the United States and other world leaders provided a huge boost to Wales's profile in the world.
In recent decades Wales has established itself as a major centre for the creative industries. Some of Britain's best-loved television dramas such as Doctor Who, Sherlock and Hinterland (Y Gwyll in Welsh) have been made in Wales and exported around the world. It is the availability of expertise in film production, built up over many years by the Welsh television industry, which helped encourage Pinewood Studios, the makers of James Bond, to set up in Wales.
International activity around St David's Day (March 1st) has become an established
event in many countries.
International activity flourishes across Wales at many different levels – from town twinning and cultural exchanges to sharing experience and best practice in business, health and public administration. The international academic network is active with
highly productive links between academics and institutions. The voluntary sector also maintains overseas links and activities.
EWEGOTTALOVE HOME