Welsh politics and well-known political figures

WALES is one of the four constituent countries of the United Kingdom, which, constitutionally, is somewhere between a unitary and union state with one sovereign parliament sharing power with limited national parliaments, but executive powers divided between governments.
Under a system of devolution (or home rule) adopted in the late 1990s, three of the four countries of the United Kingdom, Wales, Scotland and Northern Ireland, voted for limited self-government, subject to the ability of the UK Parliament in Westminster to amend, change, broaden or abolish the national governmental systems.
The Government of Wales Act 1998 established devolution in Wales, and certain executive and legislative powers have been constitutionally delegated to the Welsh Parliament (Senedd Cymru). The scope of these powers was further widened by the Government of Wales Act 2006.
Judicially, Wales remains within the jurisdiction of England and Wales. In 2007, the National Assembly for Wales (as the Senedd was known until May 2020) gained the power to enact Wales-specific measures. Following the 2011 Welsh devolution referendum, the National Assembly was given the power to create Acts.
Wales had not been its own distinct jurisdiction since the Laws in Wales Acts 1535 and 1542, at which point Welsh Law was replaced by English Law.
Before 1998, there was no separate government in Wales. Executive authority rested in the hands of HM Government, with substantial authority within the Welsh Office since 1965. Legislative power rested within the Parliament of the United Kingdom.
After the Laws in Wales Acts 1535–1542, Wales was treated in legal terms as part of England. However, during the latter part of the 19th Century and early part of the 20th Century the notion of a distinctive Welsh 'polity' gained credence.
In 1881, the Welsh Sunday Closing Act was passed, the first such legislation exclusively concerned with Wales. The Central Welsh Board was established in 1896 to inspect the grammar schools set up under the Welsh Intermediate Education Act 1889, and a separate Welsh Department of the Board of Education was formed in 1907. The Agricultural Council for Wales was set up in 1912, and the Ministry of Agriculture and Fisheries had its own Welsh Office from 1919.
A number of institutions, such as the National Eisteddfod (1861), the University of Wales (Prifysgol Cymru) (1893), the National Library of Wales (Llyfrgell Genedlaethol Cymru) (1911) and the Welsh Guards (Gwarchodlu Cymreig) (1915) were created. The campaign for disestablishment of the Anglican Church in Wales, achieved by the passage of the Welsh Church Act 1914 (effective from 1920), was also significant in the development of Welsh political consciousness.
Without a popular base, the issue of home rule did not feature as an issue in subsequent General Elections. However, in 1925, Plaid Cymru was formed with the goal of securing a Welsh-speaking Wales.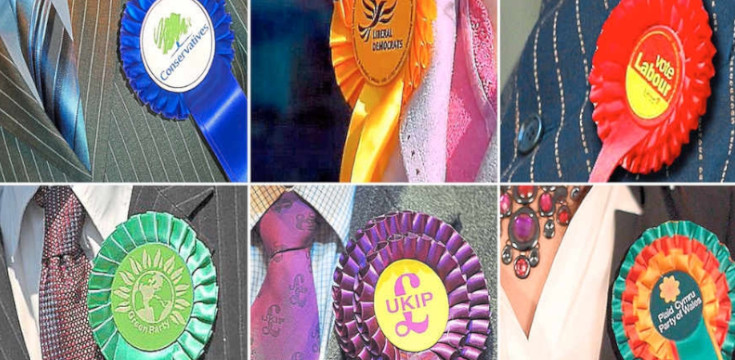 Plaid Cymru is the principal Welsh nationalist political party in Wales. The party did not contest a majority of Welsh seats in any UK general election until 1959. In 1966 the first Plaid Cymru MP was returned to Parliament. Plaid Cymru's share of the vote since has averaged 10%, with the highest share ever – 14.3% – gained in the 2001 general election. Plaid Cymru is strongest in rural Welsh-speaking areas of north and west Wales.
Throughout much of the 19th Century, Wales was a bastion of the Liberal Party. From the early 20th Century, the Labour Party emerged as the most popular political party in Wales, having won the largest share of the vote at every UK General Election, National Assembly for Wales election and European Parliament election since 1922. The Wales Labour Party has traditionally been most successful in the industrial south Wales valleys, north east Wales and urban coastal areas, such as Cardiff, Newport and Swansea.
Between 1999 and 2007 there were three elections for the National Assembly. Labour won the largest share of votes and seats in each election and has always been in government in Wales, either as a minority administration or in coalition, first with the Liberal Democrats (2000 to 2003) and with Plaid Cymru between 2007 and 2011.
The current Welsh Government is a Labour working majority administration, following the 2021 Senedd election. Mark Drakeford has been the First Minister of Wales since December 2018.
Following the Second World War the Labour Government of Clement Attlee established the Council for Wales and Monmouthshire, an unelected assembly of 27 with the brief of advising the UK government on matters of Welsh interest.
The post of Minister of Welsh Affairs was first established in 1951, but was at first held by the UK Home Secretary. Further incremental changes also took place, including the establishment of a Digest of Welsh Statistics in 1954, and the designation of Cardiff (Caerdydd) as Wales's capital city in 1955. Welsh nationalism experienced a modest increase in support, with Plaid Cymru's share of the vote increasing from 0.3% in 1951 to 5.2% by 1959 throughout Wales.
In 1964, the incoming Labour Government of Harold Wilson created the Welsh Office under a Secretary of State for Wales, with its powers augmented to include health, agriculture and education in 1968, 1969 and 1970 respectively.
In response to the emergence of Plaid Cymru and the Scottish National Party (SNP) Wilson's Government set up the Royal Commission on the Constitution (the Kilbrandon Commission) to investigate the UK's constitutional arrangements in 1969. Its eventual recommendations formed the basis of the 1974 White Paper Democracy and Devolution: proposals for Scotland and Wales, which proposed the creation of a Welsh Assembly. However, voters rejected the proposals by a majority of four to one in a referendum held in 1979.
The election of a Labour Government in 1997 brought devolution back to the political agenda. In July 1997, the government published a White Paper, A Voice for Wales, which outlined its proposals for devolution, and in September 1997 an elected Assembly with competence over the Welsh Office's powers was narrowly approved in a referendum.
The National Assembly for Wales (Cynulliad Cenedlaethol Cymru) was created in 1999, with further authority devolved in 2007, with the creation of a Welsh legal system to adjudicate on specific cases of Welsh law. Most of the powers of the Welsh Office were handed over to the National Assembly.
Senedd Cymru or the Welsh Parliament, commonly known as the Senedd and formerly known as the National Assembly for Wales, became a devolved parliament with power to make legislation in Wales. The body meets in a building also known as the Senedd in Cardiff Bay. Both English and Welsh languages are treated on a basis of equality in the conduct of business there.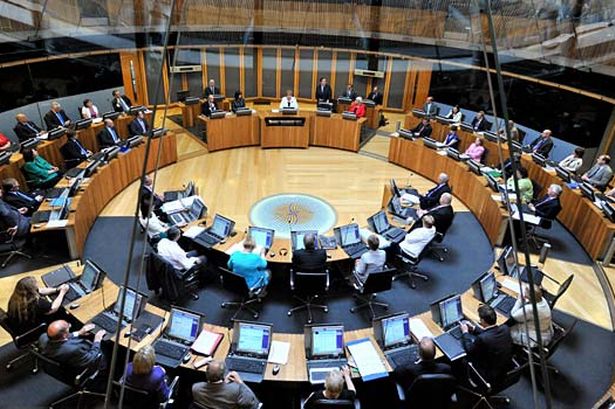 The present day Senedd was formed as the Assembly under the Government of Wales Act 1998, by the Labour government, following a referendum in 1997. The campaign for a 'yes' vote in the referendum was supported by Welsh Labour, Plaid Cymru, the Liberal Democrats and much of Welsh civic society, such as church groups and the trade union movement. The Conservative Party was the only major political party in Wales to oppose devolution.
The election in 2003 produced an assembly in which half of the assembly seats were held by women. This is thought to be the first time elections to a legislature have produced equal representation for women.
The Senedd consists of 60 elected members. They use the title Member of the Senedd (MS) or Aelod o'r Senedd (AS).
In terms of charges for government services it has some discretion. One notable example where this discretion has been used was the abolition of charges for NHS prescriptions in Wales. Patients are still charged in England, while Northern Ireland abolished charges in 2010 and Scotland followed suit a year later.
Marking 10 years of devolution in a 2009 speech, First Minister Rhodri Morgan highlighted free prescriptions, primary school breakfasts and free swimming as 'Made in Wales' initiatives that had made "a real difference to people's everyday lives" since the National Assembly came into being.
INFLUENTIAL WELSH POLITICIANS
In 2015, WalesOnline created a list of 50 political figures who, in their view, had been most 'influential' in Welsh politics – the criteria being that they were born in Wales, held a specific Welsh office, or represented a Welsh constituency. To that list we have added one or two names, including politicians who have risen to prominence in the Senedd in recent years.
Leo Abse
The crusading backbencher used private member's bills to unleash a wave of liberalisation with historic consequences. His work led to the decriminalisation of homosexual relations and the reform of the divorce laws.
Aneurin Bevan
In the eyes of millions, the NHS would probably surpass the crown jewels as Britain's greatest national treasure. The dream of a free health service was pushed into reality by this Ebbw Vale MP who also led a major house-building effort. Full profile
Nick Bourne
The Conservatives have almost vanished as a political force in Scotland but not so in Wales. Bourne's so-called "Welshification" strategy saw the party embrace the realities of devolution; the former No campaigner became an advocate for primary law-making powers and he served on the Silk Commission which has recommended devolution of major tax and borrowing levers and policing.
Rosemary Butler
The first female presiding officer of the National Assembly has seized opportunities to press for greater equality and participation in Welsh politics and in the New Year honours she was made a Dame Commander of the Order of the British Empire.
Jim Callaghan
Callaghan served as Home Secretary, Foreign Secretary and Chancellor before succeeding Harold Wilson as Prime Minister in 1976. This was a fraught time to be in power and the strikes during the so-called winter of discontent in 1978–79 contributed to a sense of crisis that was exploited by his political foes; nevertheless, the renowned historian KO Morgan considers him "our most underestimated Prime Minister".
Ann Clwyd
Clwyd made history in 1984 when the MEP became the first woman to win a Valleys Westminster constituency. Her passionate concern for human rights in Iraq helped bolster support for the toppling of Saddam Hussein and she has brought similar energy to her campaign for better care for hospital patients.
Clement Davies
The Montgomeryshire MP did not have an easy time leading the Liberal party from 1945 to 1956 but if he had not sustained this political force, would Nick Clegg have ever become Deputy Prime Minister?
Ron Davies
As Shadow Welsh Secretary, Ron Davies secured the party's commitment to Welsh devolution which resulted in the 1997 referendum. Had it not been for his tenacity within the party and his commitment during the closely fought campaign the devolution era may never have been born.
SO Davies
Stephen Owen Davies was at least 84 and had been Labour MP for Merthyr since 1934 when in 1970 his party decided he was too old to stay in the post. He stood as an independent socialist and stormed home with a majority of 7,400 votes in what his fans would see as a triumph against ageism.
Mark Drakeford
Appointed as the fourth First Minister of Wales and Leader of the Welsh Labour Party in 2018, he served as Cabinet Secretary for Finance in the Jones Government from 2016 to 2018, Minister for Brexit from 2017 to 2018 and Minister for Health and Social Services from 2013 to 2016. Drakeford was first elected as Member of the Senedd (MS) for Cardiff West in 2011. In addition to his membership of the Labour Party, he is a member of Unite the Union and UNISON, and a solidarity member of LGBT Labour.
Nicholas Edwards
As Welsh Secretary from 1979 to 1987, he had a ringside seat for some of the most turbulent days of the Thatcher era. During this time Wales was rocked by the miners' strike and concern about the future of the language led to the founding of S4C; a key priority for Edwards was making the nation a magnet for inward investment.
TE (Tom) Ellis
Ellis called for the creation of a Welsh Assembly in a speech in Bala in 1890 and led the Cymru Fydd movement which pushed for home rule for Wales. As a Liberal MP in 1894 he was appointed Chief Whip.
Dafydd Elis-Thomas
As presiding officer from 1999 to 2011, the former Plaid Cymru leader contributed greatly to the maturing of the institution. His understanding of realpolitik was matched with the eloquence with which he described his aspirations for Welsh self-governance.
Gwynfor Evans
His victory in the 1966 Carmarthen by-election gave Plaid its first electoral foothold and his commitment to pacifism shaped the evolution of Welsh nationalism. His threat to go on hunger strike was pivotal in the Thatcher Government's decision to give the green-light to S4C.
Michael Foot
As the MP for Ebbw Vale and Blaenau Gwent, he rose to become Labour party leader following the defeat of Jim Callaghan against Margaret Thatcher. His brilliance as a critic, orator and biographer was not matched with electoral success but his writings will be appreciated long after other political figures' memoirs are forgotten.
Vaughan Gething
A Welsh Labour and Co-operative politician serving as Minister for Health and Social Services since 2016, Vaughan Gething came to wider public prominence as a spokesman for Wales during the Covid-19 pandemic of 2020 and beyond. He began serving as Member of the Senedd for Cardiff South and Penarth since 2011. Gething was born in Zambia in 1974, where his father, a white Welsh vet from Ogmore-by-Sea in South Glamorgan, met his mother who is black Zambian. Gething has described his father as a "a white Welsh economic migrant". He studied at Aberystwyth University and later University of Cardiff Law School, University of Wales. Gething became president of Aberystwyth University Guild of Students and the first black president of the National Union of Students Wales. In 2008, at the age of 34, Gething, a member of the trade unions GMB, UNISON and Unite, became the youngest President of Wales TUC, also becoming the first black person in the role.
David Lloyd George
As Prime Minister from 1916 to 1922 he laid the foundations for the welfare state and led Britain through World War I. He was also instrumental in the disestablishment of the Church in Wales. Full profile
Megan Lloyd George
The youngest child of David Lloyd George, she became Wales's first female MP when she won Anglesey in 1929. She served as deputy leader of the Liberals before joining Labour.
Julia Gillard
Barry-born Gillard was not just the first female Australian PM but the first woman to lead the Australian Labor Party. Her condemnations of misogyny in her country's politics made her an internet star; she has strong family links in Wales and Aneurin Bevan is one of her heroes.
Jim Griffiths
The Llanelli MP became the first ever Secretary of State for Wales in 1964 and succeeded in getting Whitehall to relinquish power and launch the Welsh Office. In many people's eyes, he started the devolution ball rolling.
Peter Hain
Hain was a leading anti-apartheid activist who became the Labour MP for Neath and served as Welsh Secretary under both Tony Blair and Gordon Brown. He played an important role in bringing Sinn Fein and the DUP together in Government in a deal which stunned the world.
Keir Hardie
The Labour party pioneer and leader may be one of the most famous figures in Scottish socialist history but from 1900 to 1915 his mandate to sit in the House of Commons came from the constituents of Merthyr Tydfil.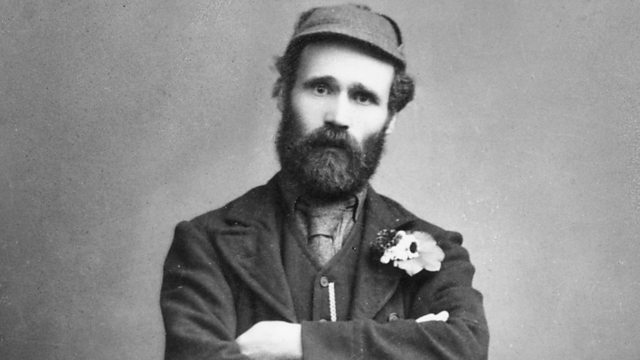 Henry VIII
He may not have his father's great start in life by being born in Pembroke Castle, but this giant of the Tudor dynasty changed the course of world history by rejecting the Pope's authority over the Church of England and set in course the English Reformation. In 1536, he brought Wales under full control of the English crown with legislation that also banned the use of Welsh in public office and in the courts.
Michael Heseltine
Swansea-born Lord Heseltine remains a leading right-of-centre advocate of Government intervention in the economy. He played a critical role in the downfall of Margaret Thatcher and became a champion of devolution to cities.
Michael Howard
The Gorseinon-born former Home Secretary led the Conservatives into the 2005 election and his promotion of David Cameron and George Osborne to key positions – and his sacking of Boris Johnson – shaped today's political landscape.
Geoffrey Howe
Port Talbot-born Howe served as Foreign Secretary, Chancellor and Deputy Prime Minister. His resignation in 1990 over European policy was a thunder-blast which paved the way for the ousting of Margaret Thatcher as PM.
Billy Hughes
This Welsh-speaking Australian Prime Minister represented his nation on the world stage throughout World War I and its aftermath and shaped the modern Australian state.
Cledwyn Hughes
Hughes was MP for Anglesey from 1951 to 1979 and, as Welsh Secretary (1966-1968), he had to respond to the horrors of the Aberfan disaster. He was an important supporter of devolution and although the 1979 referendum was lost he brought the arguments for self-government a distinct intellectual force.
Dafydd Iwan
Some people have their view of the world shaped by political pamphlets but millions have been inspired by music. Iwan not only translated songs by Woody Guthrie into Welsh, he expressed his brand of Welsh nationalism through the protest song tradition and as president of Plaid Cymru knew how to boost morale during fractious times.
Roy Jenkins
Jenkins presided over a revolutionary wave of social liberalisation as Home Secretary which saw divorce relaxed, censorship rolled back, the death penalty scrapped, homosexuality decriminalised and abortion legalised. He went on to become the president of the EU Commission and staged a political earthquake through the founding of the Social Democratic Party.
Carwyn Jones
In the Welsh Assembly since its first day in 1999 and First Minister from 2009 until 2018. He was at the forefront of the successful push for primary law-making powers for the Assembly in the 2011 referendum. Born in Swansea and raised in Bridgend, he was the Leader of Welsh Labour from 2009 to 2018, having served as Counsel General for Wales from 2007 to 2009. Jones was first elected Member of the Senedd (MS) for Bridgend in 1999. He served in the Cabinet as Secretary for Agriculture and Rural Development in the Welsh Government from 2000 to 2002, and as Minister of State for the Environment from 2003 to 2007. Following the 2007 election, he was appointed Minister for Education, Culture and the Welsh Language, and thereafter Counsel General for Wales and Leader of the House following the One Wales coalition agreement with Plaid Cymru. Jones became the third politician to lead the Welsh Government when he succeeded Rhodri Morgan as Welsh Labour Leader and First Minister on December 1, 2009.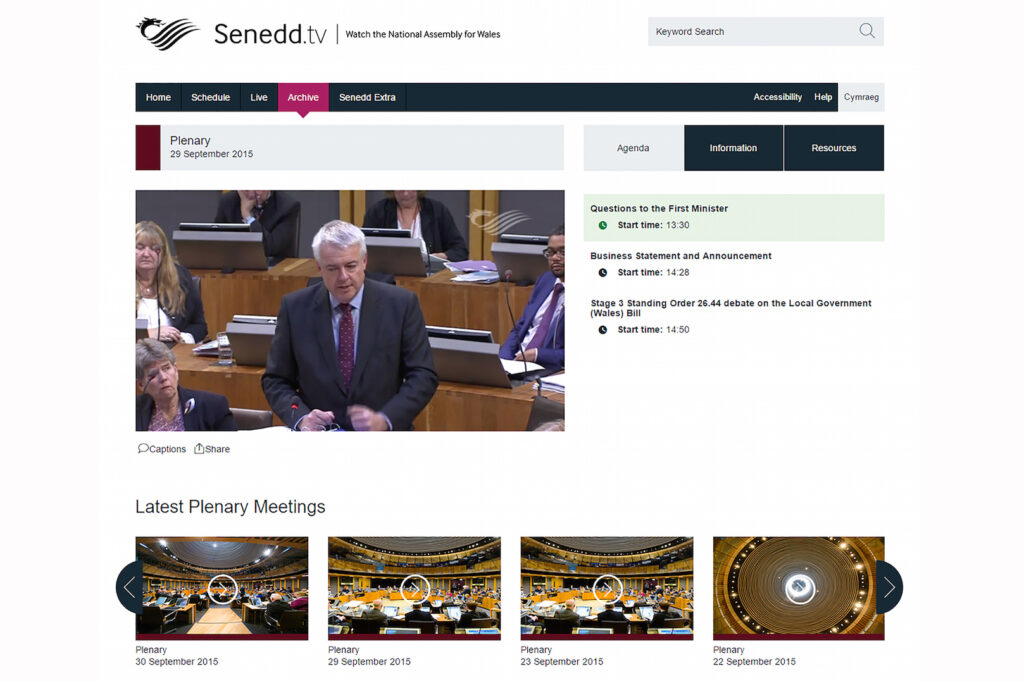 David Ivon Jones
Jones was born near Aberystwyth in 1883 and worked in an ironmonger's before moving to South Africa in 1909 where he became general secretary of the Labour party. He became a founding member of the Communist Party of South Africa and died in Yalta in 1924.
Morgan Jones
The Caerphilly MP was the first conscientious objector to be elected to parliament after World War I. In 1938, he urged Neville Chamberlain to appoint a Welsh Secretary and his admirers regard him as an unsung hero of devolution.
Glenys Kinnock
Having been a key presence in the Labour movement for years, she entered active politics as an MEP in 1994 and served until 2009, earning respect for her commitment to the developing world. This was followed by yet another act in her political career as a foreign office minister under Gordon Brown.
Neil Kinnock
As Labour leader from 1983 to 1992 he never won the keys to No 10 but he did pull the party back from its lurch away from the mainstream and he successfully squared up to the hard left.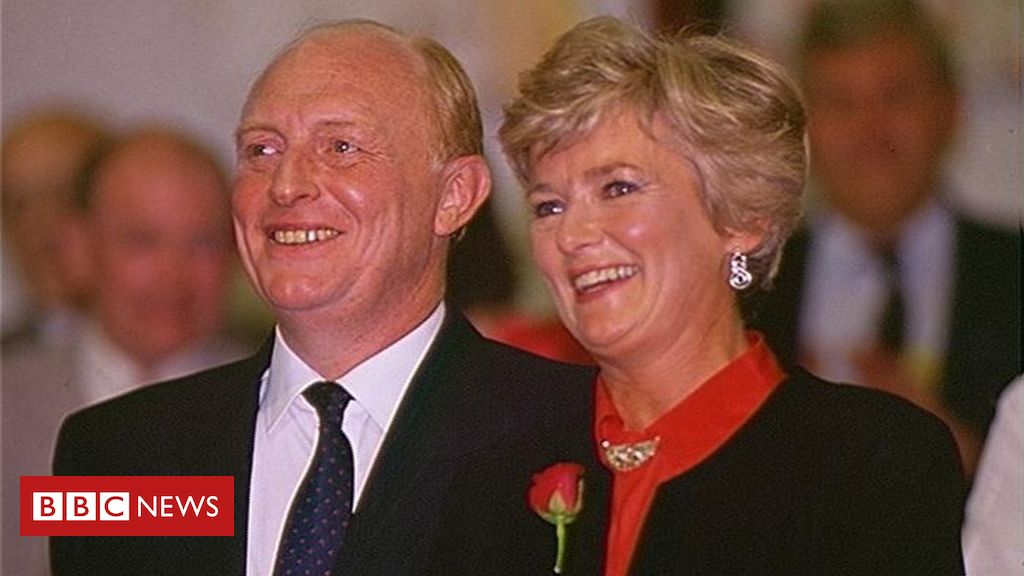 Saunders Lewis
The Plaid Cymru pioneer never became an MP but his 1962 radio address Tynged yr Iaith (The Fate of the Language) must rank as one of the most influential speeches in Welsh political history. It led to the foundation of Cymdeithas yr Iaith Gymraeg and a new generation of activism.
Ramsay MacDonald
The first Labour Prime Minister represented a string of constituencies during his tumultuous career but from 1922 to 1929 he was Aberavon's MP. His 1924 Government lasted less than a year but during this time he served not just as PM, but also Foreign Secretary.
Margaret Haig Mackworth
This leading suffragette and daughter of Liberal MP Viscount Rhondda mounted a bid to take his seat in the Lords. She blew up a postbox in Newport and went to prison for five days.
Alun Michael
Born on the isle of Anglesey, Alun Michael has served as South Wales Police and Crime Commissioner since 2012. He was Secretary of State for Wales from 1998 to 1999 and was then appointed as the first First Secretary of Wales and Leader of Welsh Labour from 1999 to 2000. He became a Justice of the Peace in 1972 and served on the Cardiff City Council from 1973 to 1989, being elected to the House of Commons in 1987, succeeding former Labour Prime Minister James Callaghan for the constituency of Cardiff South and Penarth. In opposition, he was a Shadow Home Affairs Minister and then when Labour came to power in 1997 he served as a Minister of State for Home Affairs until 1998. In October of that year, Ron Davies resigned as Secretary of State for Wales following a personal controversy and Prime Minister Tony Blair appointed Michael to succeed him.
Julie Morgan
A leading Labour figure of the devolution age, she has served as both a Labour AM and MP and was instrumental in ensuring policies were put in place to promote gender balance in the Assembly. The young legislature won international attention for its success at ensuring gender parity in 2003.
Rhodri Morgan
Morgan brought stability to the Assembly and as its leader from 2001 to 2009 embedded devolution in Welsh life in large part through the force of his own personality. Voters warmed to his man-of-the-people persona but he was a shrewd tactician with a vast hinterland of interests; whether his administrations' reforms in health, the economy, transport and education left Wales more prosperous is open to debate.
John Morris
The former Attorney General and Welsh Secretary (1974-1979) was one of a tiny number of Labour ministers to serve under Harold Wilson, James Callaghan and Tony Blair.
Paul Murphy
Although remembered in Wales as a courteous and well-respected Welsh Secretary, his time in Northern Ireland as both a junior minister and as Secretary of State coincided with critical periods in the peace process.
Baron Prescott
Prestatyn-born John Prescott is a British Labour Party politician who served as Deputy Prime Minister of the United Kingdom from 1997 to 2007. He was MP for Kingston upon Hull East from 1970 to 2010. He was seen as the political link to the working class in a Labour Party increasingly led by modernising, middle-class professionals such as Tony Blair and Peter Mandelson. After retiring as an MP at the 2010 general election, he entered the House of Lords as a life peer with the title Baron Prescott, of Kingston upon Hull in the County of East Yorkshire.
Adam Price
As a Plaid MP from 2001 to 2010 he ensured the party punched far beyond its weight in the Commons, exposing links between Tony Blair and a steel magnate and attempting to impeach the PM over the Iraq war. He is one of the best communicators of his generation and although he quit Westminster to study at Harvard he retains significant intellectual and strategic influence in Plaid.
Baroness Jenny Randerson
The National Assembly was in a fragile state at times during its first term but the Liberal Democrat AM served as Acting Deputy First Minister and played a key role in securing the creation of the Wales Millennium Centre. As a peer and Wales Office minister she has been a force for further devolution.
John Redwood
As Welsh Secretary (1993-1995), his reorganisation of local government into 22 councils shaped the civic structure of modern Wales.
Ivor Richard
One of the highest achievers of his generation, Richard served as a Labour MP, UN ambassador, EU commissioner and Leader of the House of Lords. He chaired a landmark commission that called in 2004 for an Assembly with primary law-making powers and 80 members elected by STV.
Wyn Roberts
Roberts is legendary for his longevity in Government. He was a Wales Office minister through a turbulent era from 1979 until 1994.
George Thomas
Thomas was Welsh Secretary from 1968 to 1970 during a time of high social tension in Wales. He become one of the more colourful House of Commons Speakers.
Peter Walker
Walker served as Welsh Secretary from 1987 to 1990 and was a champion of one-nation Conservativism during the Thatcher years as a founder of the Tory Reform group. Although regarded by right-wingers as one of the core 'wets' in Government, he was a true political survivor and he urged action to tackle unemployment.
Dafydd Wigley
The former Plaid Cymru leader has been an MP, an AM and a peer. He was a driving force for devolution and has been a hugely influential figure on policy.
Phil Williams
A key challenge for the young Assembly was ensuring that it had members who could make the young institution live up to its potential. Williams, a widely-respected Professor of Solar Terrestrial Physics, won admirers for analytical acuity and breadth of insight.
Leanne Wood
Plaid Cymru's first female leader put her party firmly on the left of centre and she gained a new UK-wide profile through the push for Scottish independence.
WELSH ICONS: DAVID LLOYD GEORGE
BACK TO HOME PAGE