Major sporting events in Wales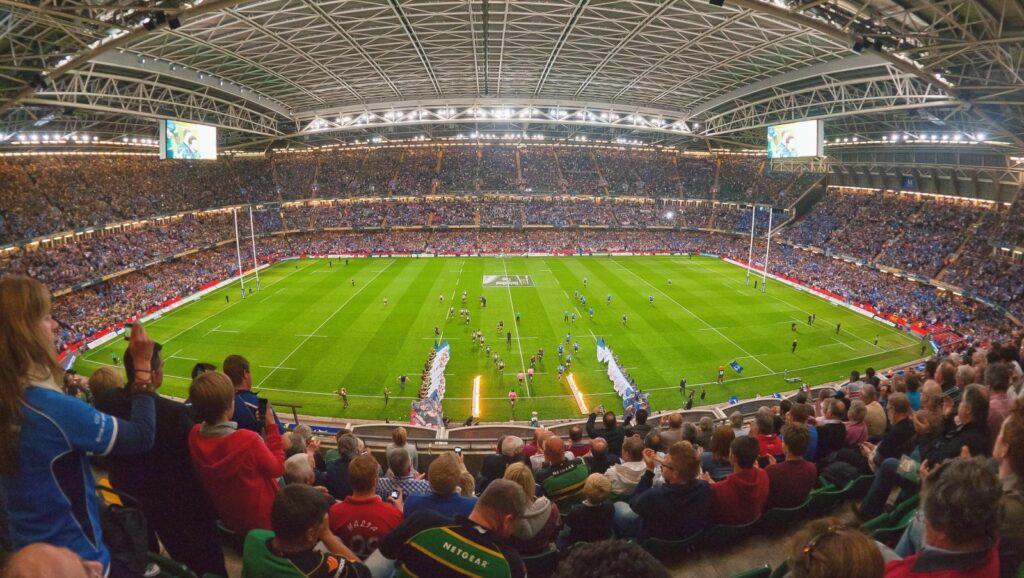 DURING the late 20th and early 21st Century, Wales has developed a reputation for staging successful international sporting events.
As far back as 1958, Wales demonstrated its ability to host a major sporting spectacle when the British Empire and Commonwealth Games based in Cardiff proved a great success.
For a relatively small nation, Wales has often punched above its weight in sporting terms, producing world-beaters like boxer Joe Calzaghe, cyclist Geraint Thomas, golfer Ian Woosnam and footballers John Charles and Gareth Bale, to name but a few.
However, the traditional national sport of Wales has long been regarded as rugby union, churning out idolised figures such as British Lions Gareth Edwards, JPR Williams and Alun Wyn Jones and countless unforgettable occasions filled with national fervour.
The home of Welsh rugby, Cardiff Arms Park, has undergone transformations in recent years to the point where the current Principality Stadium, complete with retractable roof, is one of the world's finest sports arenas.
Yet to win the global rugby crown – their best finish being third place in the inaugural 1987 tournament – Wales was proud to stage the opening ceremony and final of the 1999 Rugby World Cup, the first to be held in the sport's professional era.
The tournament began with the opening ceremony in the newly-built £126m Millennium Stadium, with Wales beating Argentina 23–18 and Colin Charvis scoring the first try of the tournament. Australia won the tournament, becoming the first nation to do so twice, with a 35–12 triumph over France, who were unable to repeat their semi-final victory over pre-tournament favourites New Zealand.
Other venues in Wales were the Racecourse Ground and Stradey Park, while an agreement was reached so that the other unions in the then Five Nations Championship (England, France, Ireland and Scotland) also hosted matches.
1999 Rugby World Cup games played in Wales:
Group stages (Pool D)
1 October: Wales 23 Argentina 18 (Millennium Stadium, Cardiff) Attendance: 72,500.
3 October: Samoa 43 Japan 9 (Racecourse Ground, Wrexham) Attendance: 15,000.
9 October: Wales 64 Japan 15 (Millennium Stadium) Attendance: 72,500.
10 October: Argentina 32 Samoa 16 (Stradey Park, Llanelli) Attendance: 11,000.
14 October: Wales 31 Samoa 38 (Millennium Stadium) Attendance: 72,500.
16 October: Argentina 33 Japan 12 (Millennium Stadium) Attendance: 36,000.
Quarter-final
23 October: Wales 9 Australia 24 (Millennium Stadium) Attendance: 72,000.
Third-place play-off
4 November: New Zealand 18 South Africa 22 (Millennium Stadium) Attendance: 60,000.
Final
6 November: Australia 35 France 12 (Millennium Stadium) Attendance: 72,500.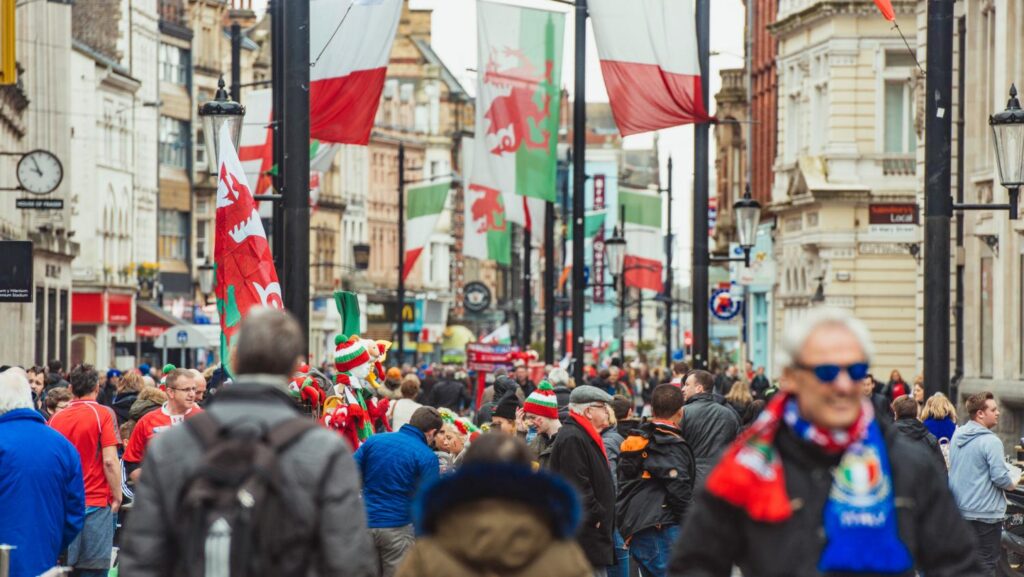 MOST famous as a rugby venue, the Millennium Stadium hosted football's FA Cup final for six years (2001–2006), while the new Wembley Stadium was under construction. During that time Arsenal won the trophy three times, Liverpool twice and Manchester United once.
Ironically, Cardiff City, the only Welsh winners of the FA Cup (1927), reached the final in 2008, by which time the tournament's showpiece occasion was at the new Wembley Stadium. Without the benefit of home advantage, Cardiff were beaten 1-0 by Portsmouth.
The League Cup final also took place in Cardiff between 2001-2007. Liverpool were regular visitors to the Welsh capital, winning the trophy in 2001 and 2003, while losing out to Chelsea in 2005.
Once again, fate would have it that Cardiff City reached the final soon after it returned to Wembley. However, in the 2012 final, Liverpool proved just too strong and defeated the Bluebirds in a penalty shoot-out.
FA Cup finals in Cardiff:
2000–01 Liverpool 2–1 Arsenal
2001–02 Arsenal 2–0 Chelsea
2002–03 Arsenal 1–0 Southampton
2003–04 Manchester Utd 3–0 Millwall
2004–05 Arsenal 0–0 Manchester Utd (Arsenal won penalty shoot-out)
2005–06 Liverpool 3–3 West Ham Utd (Liverpool won penalty shoot-out)
League Cup finals in Cardiff:
2001 Liverpool 1–1 Birmingham City (Liverpool won penalty shoot-out)
2002 Blackburn Rvrs 2–1 Tottenham Hotspur
2003 Liverpool 2–0 Manchester United
2004 Middlesbrough 2–1 Bolton Wanderers
2005 Chelsea 3–2 Liverpool
2006 Manchester Utd 4–0 Wigan Athletic
2007 Chelsea 2–1 Arsenal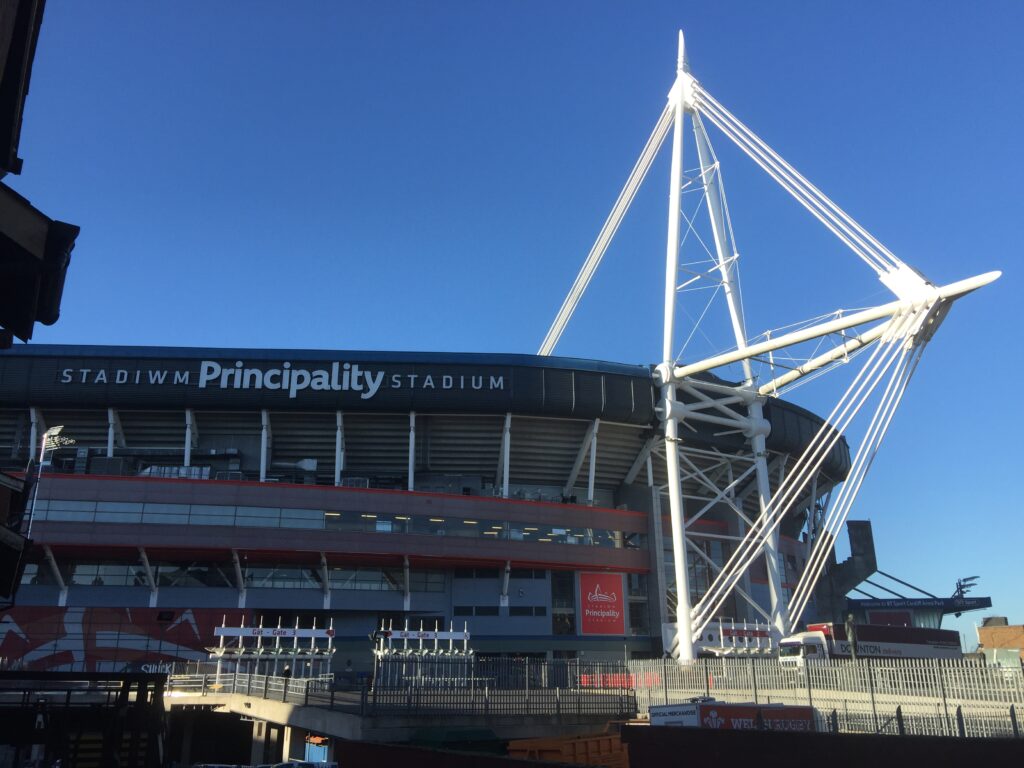 HOSTING football's showpiece UEFA Champions League final on June 3, 2017, proved a mighty economic boost for Cardiff as once again the eyes of the world were on the Welsh capital.
Tills were ringing in hotels, restaurants and bars as more than 300,000 people descended upon the city and Cardiff airport saw nearly 400 additional European aircraft arrivals and departures as a direct result of the match.
There was a carnival atmosphere in Cardiff as Real Madrid beat Juventus 4-1 and the city enjoyed a week of festivities leading up to the big match at the Millennium Stadium which brought Wales to a global audience of thousands and millions.
A festival was held in Cardiff Bay during the week offering food, drink, games and live music and a legends match took place during the build-up featuring some of the world's greatest players such as Luis Figo, Roberto Carlos and Wales's own Ryan Giggs.
The Cardiff City Stadium also hosted the women's Champions League final, which saw Lyon beating Paris Saint-Germain on penalties.
But the men's final was a particularly special homecoming for Real Madrid's Welsh international superstar Bale who had signed for the Spanish side on September 1, 2013, for a then-world record transfer fee of €100.8m.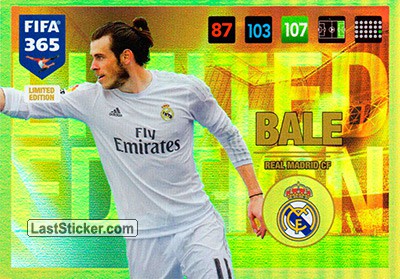 Bale had missed out on an opportunity to star on the World stage for the Great Britain Olympic team five years earlier, when the Millennium Stadium once again took centre stage.
The Welsh Football Association were opposed to a combined GB football team, but did not go as far as blocking any of their players from taking part in the 2012 Olympics. As it turned out, Bale was forced to withdraw due to injury, but five Welshmen were selected, including then-captain Aaron Ramsey, Giggs and Craig Bellamy.
Swansea City had the highest club representation in the 18-man GB squad with the inclusion of Wales international pair Joe Allen and Neil Taylor, along with England Under-21 winger Scott Sinclair.
GB Squad: J Allen (Swansea), C Bellamy (Liverpool), R Bertrand (Chelsea), J Butland (Birmingham), S Caulker (Tottenham), T Cleverley (Manchester United), J Cork (Southampton), C Dawson (West Brom), R Giggs (Manchester United, captain), A Ramsey (Arsenal), M Richards (Manchester City), D Rose (Tottenham), S Sinclair (Swansea), M Sordell (Bolton), J Steele (Middlesbrough), D Sturridge (Chelsea), N Taylor (Swansea), J Tomkins (West Ham).
Great Britain's first match was a 1–1 draw with Senegal at Old Trafford in Manchester on July 26. Bellamy scored for Great Britain in the first half, but Pape Moussa Konaté netted a late equaliser for Senegal.
Their second match was a 3–1 win against the United Arab Emirates at Wembley. A Giggs header put Great Britain in the lead, before Ahmad Ali equalised. Sinclair regained the lead with his first touch of the game after coming on as a substitute, and minutes later, fellow substitute Daniel Sturridge chipped the UAE's goalkeeper to make it 3–1.
Sturridge scored again in the 1–0 victory against Uruguay in their final group game, held at the Millennium Stadium, Cardiff.
In the knockout stage, Great Britain played South Korea in the quarter-finals, also held in Cardiff. The match went to a penalty shoot-out after the score was 1–1 after extra time. Great Britain lost the shoot-out 4–5 after Sturridge missed Britain's fifth attempt, while South Korea converted all five of their attempts.
The Millennium Stadium not only staged three group games, a quarter-final and the bronze medal match in the men's tournament, but had the distinction of hosting the opening event of the 2012 Games – a 1–0 win for the Great Britain women's team against New Zealand – as well as four other group games and a quarter-final in the women's tournament.
GB results, London 2012 Olympics
Group Stage
26 July: Great Britain 1 Senegal 1 (Old Trafford)
29 July: Great Britain 3 United Arab Emirates 1 (Wembley)
1 August: Great Britain 1 Uruguay 0 (Millennium Stadium)
Quarter-final
4 August: Great Britain 1 South Korea 1 [After extra-time; S Korea won 5-4 on pens] (Millennium Stadium)
THE first Wales national team football match at the Millennium Stadium was played against Finland in 2000, and drew a then-record home crowd for Welsh football of over 66,000. However, since 2010, the majority of home games have been played at the smaller Cardiff City Stadium, the home of Cardiff City. Wales have only returned to the Millennium Stadium twice since 2009; in 2011 against England and in 2018 against Spain.
IN October 2002, the Millennium Stadium played host to an experimental form of cricket known as 'Power Cricket' in which Britain took on a Rest of the World team in Europe's first-ever indoor international.
Seen as an audacious venture, played under lights and beneath the stadium's retractable roof, Power Cricket failed to capture the imagination of cricket fans, with only around 4,000 turning up for the first game despite a host of star players being on show.
There was innovative scoring, with a shot into the upper third tier of the stadium counting for 10 runs, and the middle tier eight, although nobody managed to collect the 12 on offer for hitting the roof.
New Zealand's Stephen Fleming and England's Nasser Hussain led the teams and, for the record, Rest of the World (179-6 & 112-3) beat Britain (133-8 & 155) by seven wickets.
The teams, Britain: Nasser Hussain (Essex), Ali Brown (Surrey), Dominic Cork (Derbyshire), John Crawley (Hampshire), Robert Croft (Glamorgan), Mark Ealham (Kent), Matthew Fleming (Kent), James Foster (Essex), David Fulton (Kent), Adam Hollioake (Surrey), Ronnie Irani (Essex), Simon Jones (Glamorgan), Rob Key (Kent), Matthew Maynard (Glamorgan), Martin Saggers (Kent), Robin Smith (Hampshire).
Rest of the World: Stephen Fleming (New Zealand), Shahid Afridi (Pakistan), Mushtaq Ahmed (Pakistan), Wasim Akram (Pakistan), Saeed Anwar (Pakistan), Nathan Astle (New Zealand), Shane Bond (New Zealand), Andy Flower (Zimbabwe), Mahela Jayawardene (Sri Lanka), Amjad Khan (Denmark), Azhar Mamood (Pakistan), Muttiah Muralitharian (Sri Lanka), Aravinda de Silva (Sri Lanka), Yuvraj Singh (India), Javagal Srinath (India), Courtney Walsh (West Indies).
In the more traditional form of cricket, Wales are in an unusual position whereby they do not have a top-tier international team of their own, but can supply players to the England Test team.
Glamorgan, based at Cardiff Wales Stadium, Sophia Gardens, just a mile along the River Taff from the Millennium Stadium, are the only Welsh county on the first-class cricket scene in England and Wales, but have provided England with some successful players.
Among them are Swansea-born Tony Lewis, who captained England eight times in Tests, while Morriston-born Simon Jones and Geraint Jones, who qualified through Welsh parentage, were both instrumental in England regaining the Ashes from Australia in 2005.
Following extensive redevelopment, the 16,000-seat Sophia Gardens venue quickly became an established venue for international cricket, successfully staging sold-out Ashes Test matches in 2009 and 2015 and numerous one-day and Twenty20 internationals.
The 2009 First Ashes Test proved a particularly memorable event when England fought a remarkable rearguard action to draw with Australia, while the touring Australians will also have bitter memories of their shock defeat to Bangladesh at the same venue in 2005.
The ground was one of 11 venues for the 2019 Cricket World Cup. It was host for four group matches.
From 2002 to 2004 Wales played a 50-over challenge match against England each June. In the first of these games they recorded a shock eight-wicket victory, with Steve James making 83 not out. Wales's team consisted mostly of Welsh cricketers, although there were a scattering of non-Welsh Glamorgan players such as Michael Kasprowicz and Dean Cosker.
ANOTHER incredible team event hosted by Wales in recent years was the 2010 Ryder Cup, held at the Celtic Manor Resort, Newport, which put the nation firmly on the global golfing map.
It was played on the newly-constructed Twenty Ten course, specifically designed for the event, from October 1-4, 2010, Corey Pavin bringing his US team to south Wales as defending champions.
But it was Scot Colin Montgomerie and his team who won the day, Europe securing a thrilling 14½-13½ victory.
THERE have been some exciting nights of boxing at the Millennium Stadium; on July 8, 2006, Matt Skelton beat Danny Williams for the Commonwealth heavyweight title. On April 7, 2007, Wales's own Joe Calzaghe beat Peter Manfredo to retain his WBO super-middleweight belt, on November 3, 2007, Calzaghe beat Mikkel Kessler to again retain his WBO super-middleweight belt and win the WBA and WBC super-middleweight titles.
On October 28, 2017, Anthony Joshua successfully retained his WBA (Super), IBF and IBO heavyweight titles against mandatory challenger Carlos Takam with a 10th round stoppage in front of a record attendance of just over 78,000.
On March 31, 2018, came the world heavyweight unification fight between Anthony Joshua, holder of the WBA and IBF belts, and Joseph Parker, holder of the WBO belt. Joshua beat Parker on points.
THE Millennium Stadium has hosted a variety of other sports, including rugby league – the Challenge Cup final on three occasions between 2003 and 2005, the opening ceremony of the 2013 Rugby League World Cup and Welsh Rugby League internationals – speedway, eventing, Heineken Cup rugby union finals, the Wales Rally Great Britain stage of the World Rally Championship and Monster Jam.