Ryan Davies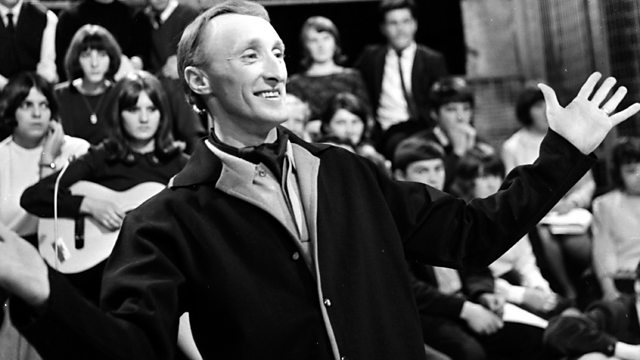 THERE ARE many people who can lay claim to the title of Wales's best-loved entertainer but, surely, no-one has more right to that title than the mercurial Ryan Davies.
Between 1971 and 1973, with his fame and success already assured in his native Wales, Davies and his comedy partner Ronnie Williams performed for three BBC One television series.
Ryan and Ronnie became star names, not just in Wales but across the whole of the UK, earning for themselves the (probably unwanted, but nevertheless accurate) description of the Welsh Eric and Ernie.
Davies was born in Glanamman on January 22, 1937. After a two-year National Service stint in the RAF he went to Bangor Normal College, followed by the Central School of Speech and Drama in London. Then followed a period of five years working as a primary school teacher in Croydon.
Acting and entertainment were in Davies's blood, however, and in 1965 he left the school to become a full-time professional actor.
It was not long before his wonderful singing voice and comic talent were finding him work across the country. He also wrote songs and scripts and was soon, after appearing at large-scale events such as the 1966 National Eisteddfod at Aberavon, being regarded as an emerging talent.
His talents were quickly recognised by BBC Wales and he made his name on Welsh language television shows such as the sitcom Fo a Fe.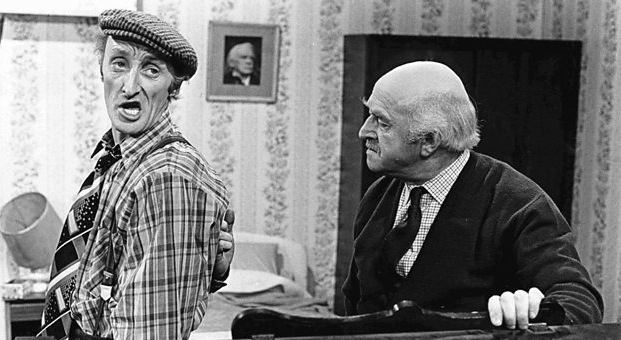 Davies's big break came when he teamed up with Cefneithin-born Williams. As a double act they made Welsh language TV shows and performed live at many Welsh venues. As a combination of comedy, singing and light drama, it could not be beaten. When their act was seen by Billy Cotton Jnr, then head of BBC light entertainment, they were commissioned for an English language version of Ryan And Ronnie on BBC One. The shows gave them national exposure.
For a long time people had been asking why England, Ireland and Scotland had produced great comedians, but Wales had not done the same. Ryan And Ronnie certainly provided the answer to that conundrum.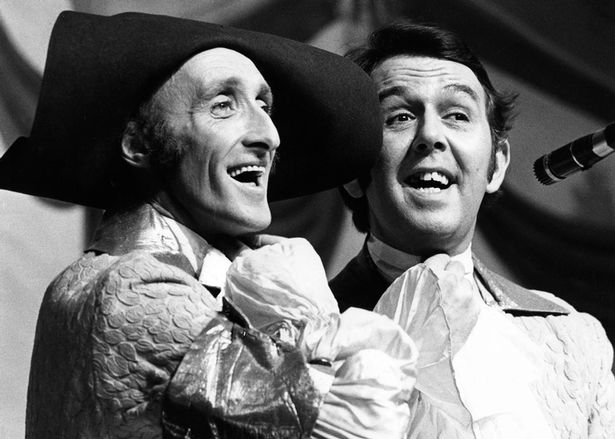 The comedy show was well received, three separate series being broadcast in the early 1970s. One of the highlights of each episode was Davies's portrayal of a 'typical' Welsh housewife in a sketch entitled Our House.
Davies played his part of Mam in drag, while Williams appeared as the father, Will, giving rise to the memorable catchphrase "Don't call Will on your father". Myfanwy Talog played their daughter, Phyllis Doris, in the spoof soap opera.
The running gag in Our House was that Mam doted on her son, Nigel Wyn (originally played by Derek Boote and later by resident singer Bryn Williams), and forgave him anything, whilst being strict with Phyllis Doris, whom she always addressed as "you brazen hussy". Both children were played by adults, the former appearing dressed in school uniform.
With its almost surreal humour, Our House achieved an iconic status with its audience, the characters often quoted around Welsh households. On one occasion, the show's guest star, Ken Dodd, also appeared as a character in Our House.
Recurring characters Blodwen and Mary had their own song, in both the English and Welsh-language shows. An English version of the song was released as a single in 1975.
Their television success also launched them onto the concert and cabaret circuit across Wales. However, after several years of huge success, the duo split in 1975, supposedly due to Williams' poor health.
Williams had made a major contribution to the writing of the Ryan And Ronnie series, but struggled with alcoholism. During the 1970s, Williams also owned the White Lion pub at Cerrigydrudion. He continued to appear on Welsh television and played Mr Vissianni, a cafe owner, in the S4C series Tan Tro Nesa in 1985. He also featured in the film Twin Town (1997).
Williams suffered from severe depression. In the 1990s, he said of his work with Ryan Davies: "The more successful you are, the more strain there is. The idea that you're only as good as your last show worried us all the time… we were working too hard, and we knew we were". On December 28, 1997, he ended his life by suicide in Cardigan, Ceredigion.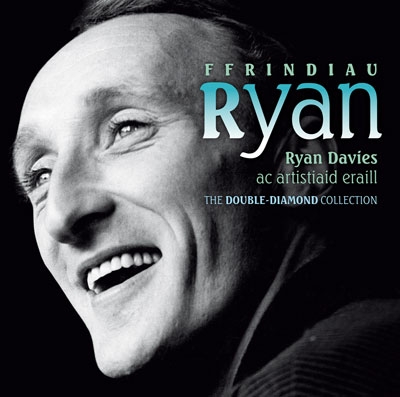 The versatile Davies, who had always pursued a complementary solo career as a singer, pianist and songwriter, continued to work in cabaret, TV and film. He would also make a traditional Christmas appearance in pantomime at the Swansea Grand Theatre.
His best-known compositions are: Hen Geiliog y Gwynt, Nadolig Pwy a Wyr and Blodwen a Meri. His album, Ryan at the Rank, was regarded as a classic. Another of his songs, Pan Fo'r Nos yn Hir, has been covered by other performers, including Rhydian Roberts on his 2011 album Welsh Songs: Caneuon Cymraeg and the Whitland Male Voice Choir on their centenary album A Hundred Years of Song.
In 1972, Davies appeared as Second Voice – even though he played the part as a mute – in the big-screen adaptation of Dylan Thomas's Under Milk Wood, alongside Richard Burton, Elizabeth Taylor and Peter O'Toole. It was a somewhat misguided adaptation, but Davies's portrayal was one of the few highlights of the film.
For many, however, Davies is best remembered for his appearances on the legendary Poems And Pints series of programmes, an unlikely but hugely successful combination of poetry and song that was sometimes felt to sum up Welsh entertainment and culture in the early 1970s. Davies's recitations, along with the poetry of Harri Webb, were regular highlights of the show. Poems And Pints also gave early air-time to a young singer/songwriter from Glynneath called Max Boyce.
In 1977, Davies was in Buffalo in New York State, visiting friends. At a barbecue in his honour he suffered a serious asthma attack and, despite being rushed to hospital, died of a heart attack on April 22. He was just 40 years-old.
Davies's death came as a dreadful shock to family and friends, as well as to the thousands of fans who loved his music and comic ability.
His body was brought back to Wales and he was buried in the graveyard at Hen Bethel Church, just above Glanamman. One of Davies's own songs, Pan Fo'r Nos yn Hir, was performed at his funeral. He is commemorated by a bust holding a place of honour in the foyer of the BBC Wales headquarters in Llandaff.
He left a wife, Irene, his childhood sweetheart, and two children, Bethan and Arwyn, but, significantly, a legacy of comic genius that is still spoken about throughout Wales. Arwyn followed her father into Welsh-language television, appearing in the serial Pobol y Cwm from 1993.
An S4C film about Ryan and Ronnie's lives went on to win several awards at BAFTA Cymru ceremony in 2010.
BACK TO HOME PAGE