Sam Warburton
SAM WARBURTON is a former international rugby union player and captain of Wales and the British and Irish Lions.
Warburton won the first of his 74 caps for Wales in 2009 and went on to skipper his country 49 times in a brilliant nine-year international career.
At the age of 24, Warburton was made the youngest ever Lions captain for the victorious 2013 tour to Australia. He also led the Lions again four years later in New Zealand as the sides drew 1-1.
Warburton played rugby for the Cardiff Blues and was first capped for Wales in 2009. He usually played as an openside flanker but was also capable of playing at blindside.
In June 2011, he was named as Wales captain versus the Barbarians and subsequently in August 2011 he was named as the Wales captain for the 2011 Rugby World Cup. He holds the record for the most Wales caps as captain.
In April 2013, he was named the Lions' captain for the 2013 tour to Australia, and was also named as captain for the 2017 tour to New Zealand.
Warburton was born in Cardiff on October 5, 1988. His great-grandfather, George Reed, was a professional footballer who played 150 times for Leeds United in the 1920s and 1930s.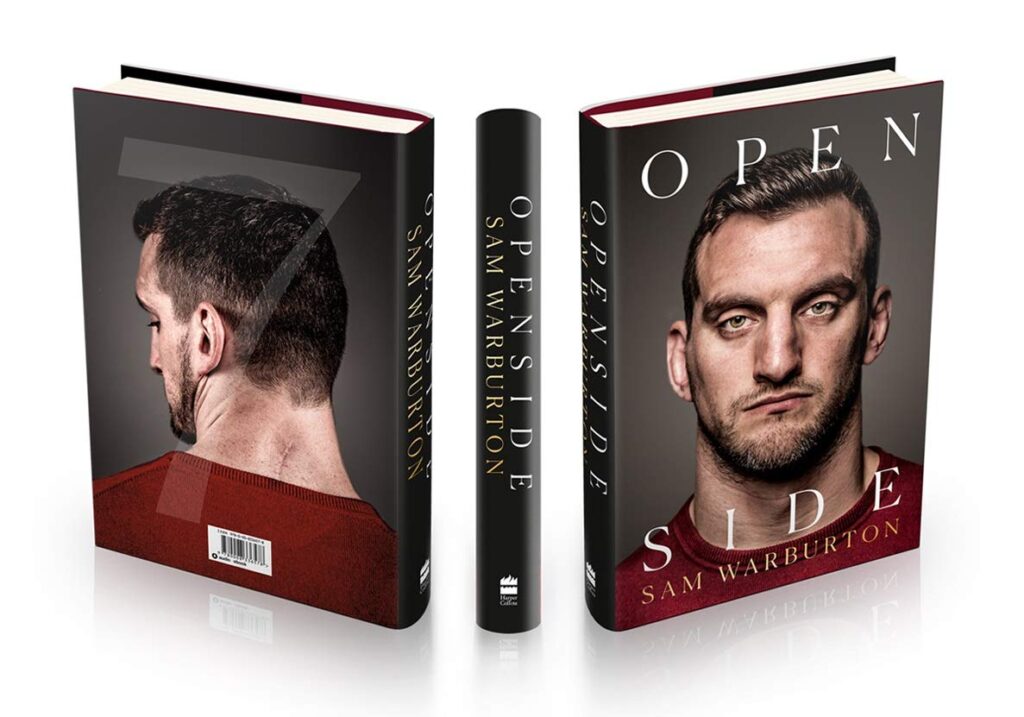 He attended Whitchurch High School, where Tour de France winner Geraint Thomas was also a pupil, and played for his school team alongside schoolmate Real Madrid, Tottenham and Wales forward Gareth Bale.
Their headmaster, Huw Jones-Williams, said: "If you looked at the photo of Sam and Gareth playing five-a-side and said, who's going to be world class in football and who's going to be world class in rugby, you wouldn't be able to pick them out. They were both so grounded, but they obviously had a special talent. They had support, self-belief and were very aspirational."
Their PE teacher, Gwyn Morris, was more convinced of Warburton's rugby future: "Even at 14, you could see Sam would play for Wales one day. He was a tremendous athlete and a real physical specimen, with that drive to get very high in his sport. He was very competitive, never satisfied with his performance and always wanted to analyse his games. Getting that mindset right at a young age is so important."
The school rugby team went on to compete in the under-14s Welsh Cup final, at the national stadium and Warburton scored a try as Whitchurch lifted the trophy.
He chose to concentrate on rugby, despite having a trial with local football club Cardiff City at the age of 14. He played on the junior teams of Rhiwbina RFC and represented Glamorgan Wanderers RFC whilst a member of the Cardiff Blues Academy.
Graduating to the Blues' senior professional team, Warburton quickly made his mark at Cardiff Arms Park and recalls: "On my first day at Cardiff Blues professional training, the first guy to shake my hand was Martyn Williams, my all-time rugby hero. He was captain at the time and took me under his wing. I owe a lot to Martyn.
"Martyn was the main reason why I wanted to play. I remember watching the 2005 Six Nations and not a game would go by where he wouldn't get man of the match or score a try. He was absolutely amazing for Wales. After Martin retired, it seemed weird having that number seven on my back. I was used to seeing a ginger head above it. It made me feel very proud to wear it."
Warburton represented Wales at all levels, captaining the under-18s, under-19s and under-20s. He led Wales to the semi-finals of the World Championships at under-19 and under-20 level. Warburton made his debut for the senior Wales national team against the United States on June 6, 2009.
On January 18, 2010, he was named in the 35-man Wales squad for the 2010 Six Nations. He scored his first international try against Italy in the 2011 Six Nations.
Warburton captained Wales for the first time against the Barbarians on June 4, 2011, at the age of 22 years and 242 days becoming Wales' second youngest captain after Gareth Edwards.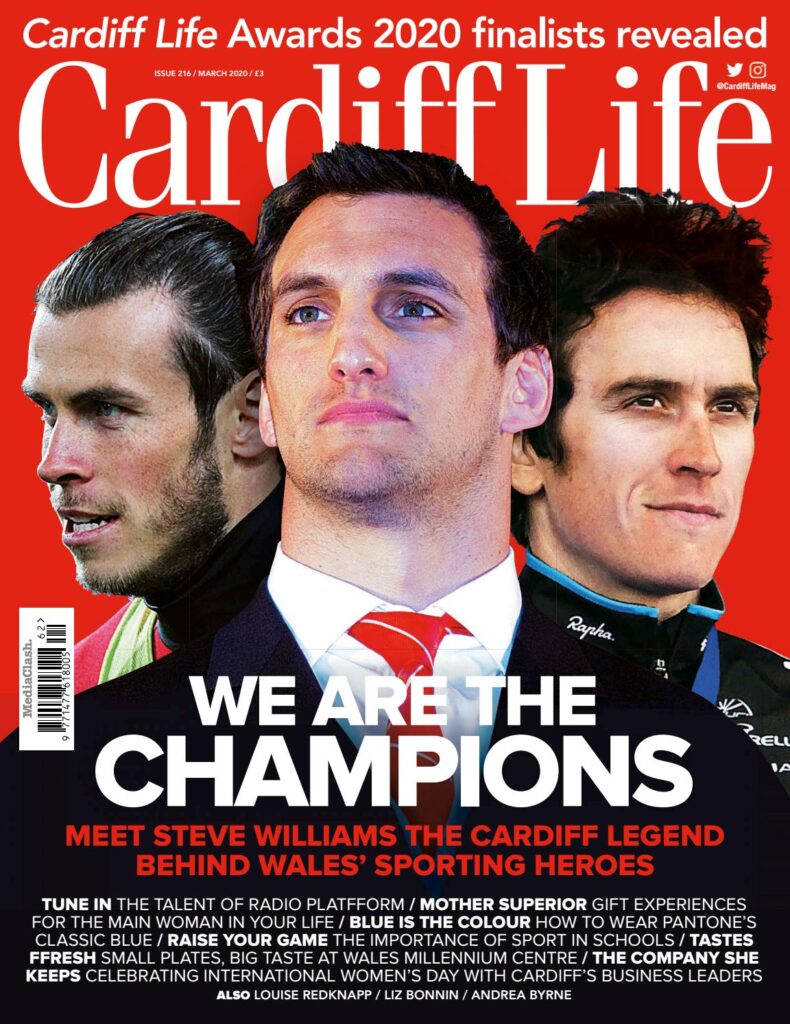 In a World Cup warm-up match against England, Warburton was named man of the match. Then, in August 2011, he was named as captain for the 2011 Rugby World Cup in New Zealand in the absence of the injured Matthew Rees.
In the opening match of the 2011 Rugby World Cup against South Africa, Warburton became the youngest ever World Cup captain. While Wales lost 17–16, Warburton won man of the match, forcing six turnovers and making nearly a quarter of Wales's tackles (23 out of 99).
He continued his form in the match against Samoa, making a further six turnovers and 17 tackles as Wales won 17–10. Warburton played another good game against Namibia before being rested for the final half-hour in the 81–7 victory. Wales then booked their place in the quarter-finals against Ireland with a 66–0 win over Fiji, in direct contrast to the loss of four years earlier. Warburton was again at the heart of the performance making some steals and some good runs, and also scoring his second Test try.
Wales then met Ireland in the quarter-final as Warburton faced the in-form Irish openside flanker Seán O'Brien, in the 'battle of the opensides'. Wales reached the semi-final for the first time in 24 years with a 22–10 win, as Warburton continued his form, making 21 tackles and a number of turnovers, disrupting Ireland's ball.
In the semi-final against an out-of-form France, Warburton became the second Wales player to receive a red card in a World Cup when he was sent off after 18 minutes by Irish referee Alain Rolland for a dangerous tackle on Vincent Clerc.
Warburton admitted the offence at a disciplinary hearing in Auckland, and stated to the press that the decision was fair. However, he stated in his autobiography in 2019 that he actually considered that only a yellow card should have been awarded. Despite the sending-off, the Guardian newspaper, Brynmor Williams and Sir Ian McGeechan, the Lions coach, named him player of the tournament.
In spite of the return of former captain Matthew Rees, Warburton retained the Wales captaincy for the 2012 Six Nations. However, the campaign was disrupted by injury. In the opening match against Ireland, Warburton went off injured at half-time with a dead leg, but Wales managed to win 23–21.
He missed the 27–13 win over Scotland but returned for the Triple Crown decider against England. Wales won 19–12. Warburton was at his best, making steals, carries, taking lineouts, but it was his try-saving tackle on Manu Tuilagi that caught the eye. The England centre seemed destined to score in the corner but Warburton launched himself low and grabbed his ankles to make a superb try-saver. As a result, he was awarded man of the match. However, he sustained a knee injury and missed the 24–3 win over Italy.
He returned for the Grand Slam decider against France but was once again injured, this time his shoulder and was taken off at half-time. Wales prevailed, though, 16–9 to claim a Grand Slam. Warburton would then lift the trophy with one hand, since his other shoulder was in a sling. He later spoke of his guilt at going off at half-time and asked vice-captains Gethin Jenkins and Ryan Jones to share the raising of the trophy, but the veterans said it was his moment. The injury he sustained would rule him out for six weeks, returning in time for the Lions tour of Australia in June 2013.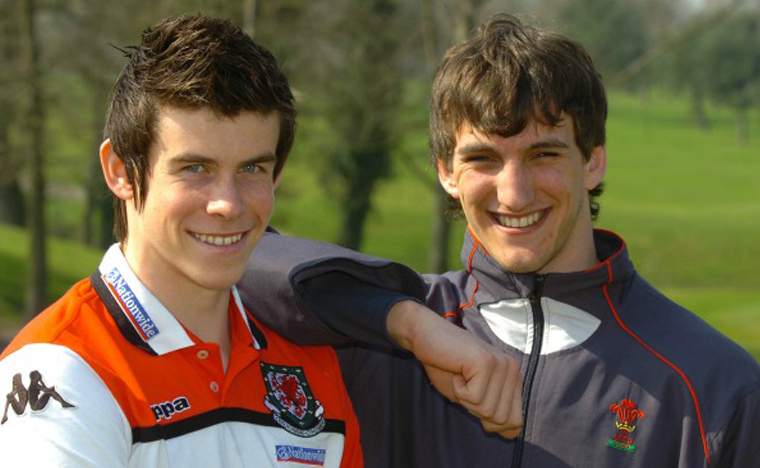 During the 2015 Six Nations Warburton surpassed the record of 33 caps as Wales captain, previously held by Ryan Jones, against Ireland on March 14, 2015.
Warburton was named as captain of a 37-man squad for the 2013 British and Irish Lions tour to Australia, making him the youngest ever Lions captain at the age of 24. He became only the fourth Welsh player to lead the Lions on Tour after Arthur Harding in 1908, John Dawes in 1971 and Phil Bennett in 1977.
Warburton was selected as captain in the first Test in Brisbane, combining in the back row with Tom Croft and Jamie Heaslip. The Lions won 23–21 with Warburton topping the tackle count with 14.
Warburton started the second Test a week later. The Lions lost 16–15 and many considered the turning point to be when Warburton got injured and left the field. Warburton was magnificent at the breakdown, preventing the Wallabies from having a platform. However, the hamstring injury he picked up in the second Test meant Warburton was ruled out of the final, deciding Test, with Alun Wyn Jones captaining the team to a 41–16 win and the Lions' first series victory since 1997. After the match, Warburton and Jones raised the Tom Richards Cup together.
In April 2017, Warburton was selected by Warren Gatland to captain the Lions for the 2017 British and Irish Lions tour to New Zealand, becoming only the second man to captain Lions twice after Martin Johnson. The Test series was drawn 1–1 – one victory each and a draw in the third match, meaning that Warburton stands as the only Lions captain in history to have avoided defeat on two Tours.
He was among the replacements for the first Test as fellow back-rower Peter O'Mahony took over the captaincy. But with the Lions going down in Auckland in that first skirmish with the All Blacks, head coach Gatland identified Warburton's skill at the breakdown and ability to slow down New Zealand's ball as something the Lions lacked.
And he returned to lead the side to a famous Test win in Wellington and then a drawn third and final Test to share the series.
However, that Lions tour proved to be his swansong as he announced his retirement from rugby at the age of 29 after being sidelined for the 2017-18 season by knee and neck surgery.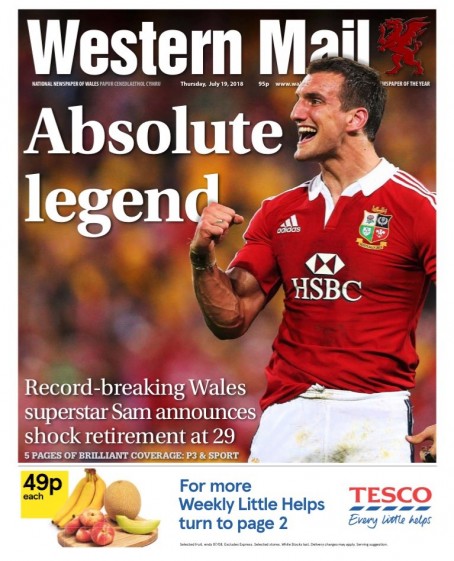 Wales and Lions coach Gatland paid tribute to Warburton: "His leadership, attitude and demeanour, along with his performances, have placed Sam up there as one of the best and most respected players in the world.
"He finishes with a record that he should be extremely proud of and should look back on his career with huge pride."
Following retirement as a player, Warburton took on a coaching role with Wales in 2019, working on a campaign by campaign basis, but left that post a year later to spend more time on other commitments away from coaching.
In August 2020, the British & Irish Lions Charitable Trust announced a new board of trustees with Warburton among those joining alongside former Ireland international Fergus Slattery – a Lions tourist in 1971 and 1974, England's 2003 World Cup winner Richard Hill and Scotland and Lions legend Gavin Hastings.
The Lions Charitable Trust focuses on providing financial support for the home unions' funds for injured players and offering assistance to Lions who may have fallen on hard times.
Warburton was made an OBE in the 2018 New Year Honours. He was awarded an Honorary Fellowship by the University of South Wales in 2013.
BACK TO HOME PAGE