Welsh Football and the Italian Connection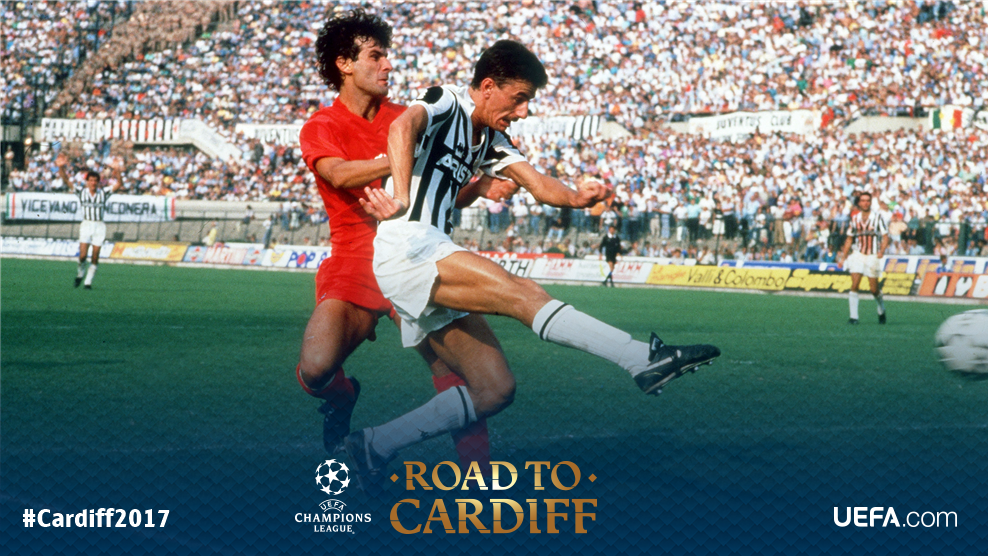 WHEN title holders Real Madrid met Italian side Juventus in the final of the UEFA Champions League at the Millennium Stadium, Cardiff, in 2017, much of the attention was inevitably focused on the return to Wales of Gareth Bale.
In the event, Welsh sporting superstar Bale, who arrived at the Bernabeu Stadium, Spain, as the world's most expensive player in 2013, had to be content with a place among the Madrid replacements, making a late cameo appearance in his side's 4-1 triumph.
But the match also stirred up memories from the Italian side of things when former Wales striker Ian Rush, who won the European Cup with Liverpool in 1984, was named as UEFA Champions League final ambassador for the occasion.
Rush, who admitted his delight in seeing former club Juventus book their place in the final, was part of a strong footballing connection between Italy and Wales stretching back 60 years.
Foreign signings are an everyday occurance in modern football, but back in 1957, when Wales goalscoring legend John Charles went from Leeds to Juventus for a British record fee of £65,000, it was anything but the norm.
Charles blazed a trail that would be followed by Rush – who joined the Italian giants in July 1986 for another British record transfer fee of £3.2m – and, more recently, Wales midfielder Aaron Ramsey who moved to Juve in 2019.
Both Charles and Rush were defined by their goalscoring exploits for club and country, but met with differing success during their respective spells at the Turin club.
Despite alternating between defence and attack in his formative years at Leeds United, Swansea-born John Charles became a goalscoring hero after almost a decade at Elland Road between 1949 and 1957.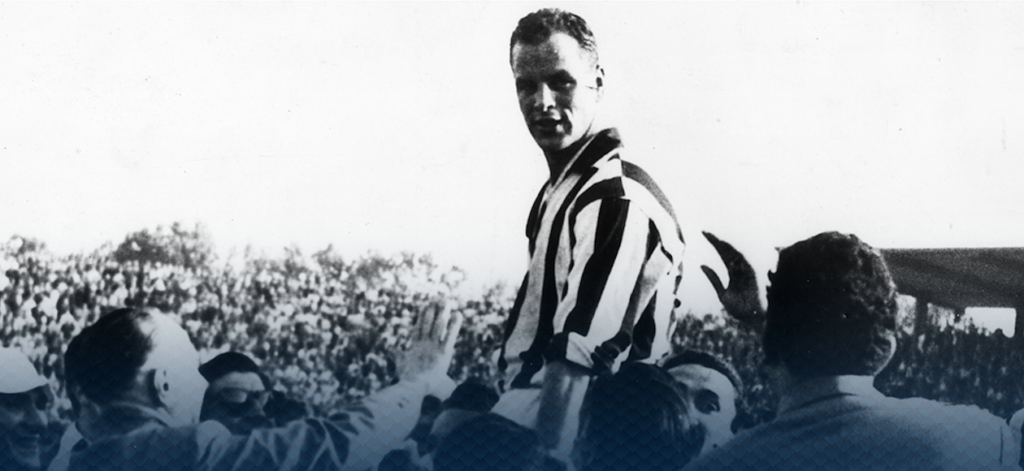 His prowess in front of goal brought the powerful forward to the attention of Europe's best, and a record fee was agreed in August 1957 to take Charles to Juventus. Such a move was highly-unusual at the time, but Charles quickly adapted to the Italian way and forever remains a legend at the club following a successful five-year spell in Italy.
Charles was nicknamed 'Il Gigante Buono', which translates as 'The Gentle Giant', because of gentlemanly conduct on the field of play. Scoring over 100 goals for the Serie A club, Charles is considered by many to be Britain's finest football export to this very day.
His contribution was mirrored by his international exploits for Wales, and he played a significant role in reaching the quarter-finals of the 1958 FIFA World Cup. Injury prevented Charles from playing in the defeat to a Pele-inspired Brazil in the last eight, and questions remain over what might have been if he had been available.
Following his hugely-successful spell abroad, Charles would return to Leeds United in 1962, but his career would never again reach the same heights.
He went back to Italy with Roma, but it was at Juventus that Charles was most revered, and students of the club would have appreciated the Welsh connection as their side headed to the capital for the 2017 Champions League final.
"Incomparable," enthused Sir Bobby Robson about the legendary goalscorer. "John wasn't only one of the greatest footballers who ever lived, he was one of the greatest men ever to play the game."
And it was Charles's impact on the Turin club that certainly influenced that £3.2m move for Liverpool and Wales striker Ian Rush in 1986.
The north Wales star had earned his reputation by scoring over 100 goals after arriving at Anfield from Chester City six years earlier.
Again, the fee paid by Juventus for Rush was a British record at the time, and such an investment was necessary as the striker was being courted by a host of Europe's biggest and best clubs. A limit on the number of foreign players meant that Rush would stay at Liverpool on loan following his move, but soon arrived in Turin for the next chapter in his career.
However, it was a time of significant transition for Juventus, while the tactical system employed by the club did not suit his goal-poaching style of play.
There were more defensive responsibilities for Rush, but he adapted his game to suit, and scored seven goals before making a permanent return to Liverpool in 1988 for £2.8m.
Rush had contributed 14 goals in all competitions for the Bianconeri, and while this period of his career is rarely praised, it proved to be a valuable education for Rush as both a player and as a person.
Many believe that Rush simply arrived at Juventus at the wrong time, signing at a time of transition as the club began to lose its grip on domestic success to the likes of AC Milan and Napoli.
Ramsey, a midfield star in the Premier League with Arsenal for 11 years after starting out at Cardiff City, followed the trail to Juventus in the summer of 2019 and won the league title during his first season in Italy.
The Caerphilly-born ace was a part of Wales's UEFA Euro 2016 campaign, where he helped his nation to the semi-finals and was included in the Team of the Tournament. He also represented Great Britain at the 2012 Olympics.
Ramsey signed a four-year contract with Juventus making him the highest-earning British player ever and made his debut as a substitute in a pre-season friendly. His official club debut soon followed, when he made a second-half substitute appearance in Juventus's opening Champions League fixture of the 2019–20 season, a 2–2 away draw against Atlético Madrid.
He made his Serie A debut and first start in a 2–1 home win over Verona, during which he also scored his first goal for the club. He went on to make 24 appearances (13 as a substitute) that season, scoring three goals as Juve pipped Internazionale to the Serie A title by a single point.
But the connections between Wales and Italy do not end there. Welsh clubs Swansea City, Cardiff City and Wrexham have all recruited Italian players, the first, Rolando Ugolini, arriving at Wrexham's Racecourse Ground in the same year that Charles went to Juventus.
Ugolini, a goalkeeper from Lucca, Italy, signed from Middlebrough in 1957 and spent three years, making 83 appearances, in north Wales.
Cardiff City signed Andrea Ferretti on a two-year contract in 2005, apparently after being highly recommended by none other than Manchester United manager Sir Alex Ferguson, but his career in Wales never took off, making only five outings for the Championship side.
Rome-born Federico Macheda did not fare much better after being picked up in 2014 by Cardiff on a free transfer, signed by Ole Gunnar Solskjær, his former manager at Manchester United's reserves.
The Italian under-21 international striker did score six goals, including two on debut, in his 27 appearances for the club, but he left Cardiff in 2016 before going on to enjoy better fortune in Greece with Panathinaikos.
Another Italy under-21 striker, Alberto Paloschi, was signed in 2016, by Premier League Swansea City on a three-and-a-half-year deal for a fee believed to be in the range of £8 million.
He opened his Premier League scoring account against Tottenham Hotspur, but managed only one further goal in 10 outings before returning to Italy with Atalanta.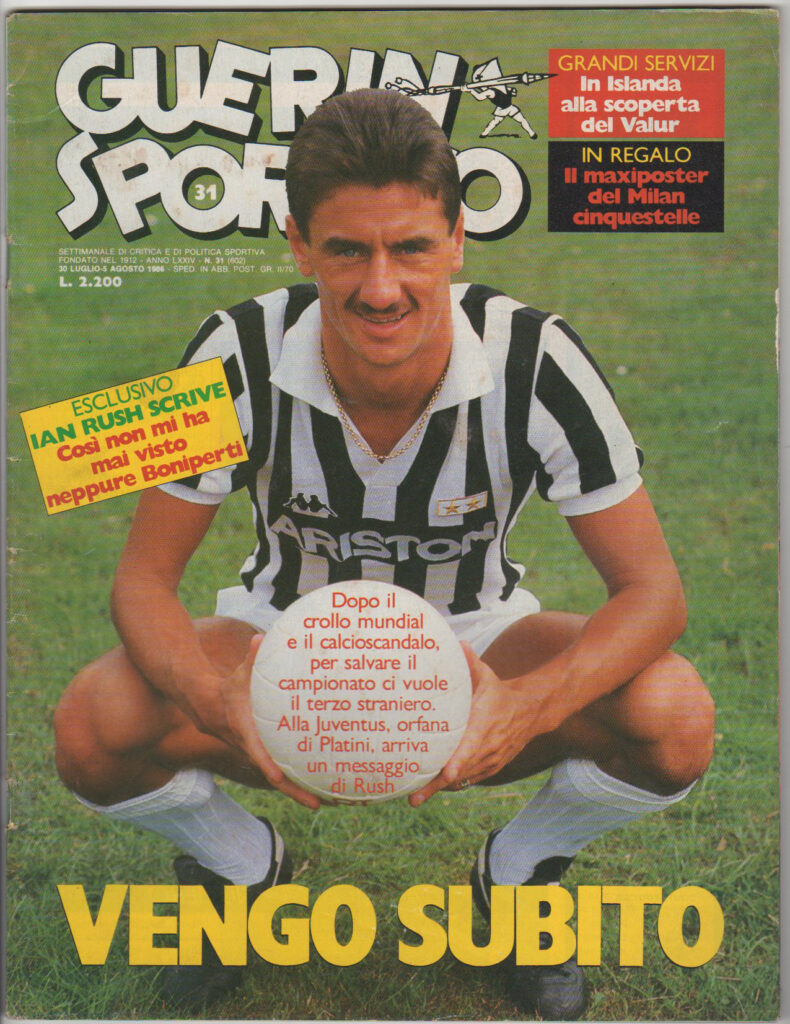 Yet another Italian who had a short, if eventful, loan stay at Swansea was winger Fabio Borini who linked up with his former Chelsea youth team boss Brendan Rodgers at the Swans in 2011.
Swansea were in the Championship at the time and Borini began his loan spell by scoring twice against Nottingham Forest. After netting six times in just nine games at the Liberty Stadium, Borini went on to win the penalty which secured a 4–2 Championship play-off final victory over Reading and a return to the top flight for the Swans.
After that, it emerged that Borini had signed a pre-contract agreement with Serie A side Parma, in his home region of Emilia-Romagna, and so he returned to Italy before later linking up with Liverpool, Sunderland and Milan.
Last, but not least, the tale of Giorgio Chinaglia and his amazing journey from south Wales schoolboy to Italian national hero.
Chinaglia would join the wealthy North American Soccer League franchise New York Cosmos from Serie A club Lazio in 1976 for a cool $750,000 (around £300,000).
Yet eight years before his heroics in the Eternal City, Chinaglia – born in the Tuscan marble town of Carrara but raised in Cardiff where his father found employment in a steelworks – had been released by Swansea Town on a free transfer after a handful of senior appearances during four unproductive and unhappy years at the Vetch Field.
Chinaglia moved to Cardiff when he was nine, attending St Peter's Primary School and then Lady Mary. He represented Cardiff Schools, playing in a team that included future Bluebirds Steve Derrett and Ritchie Morgan, and catching the eye of Swansea coach Walter Robbins with a hat-trick in a 3-0 win against Wrexham Schools.
Trevor Morris, then the Swans manager, handed Chinaglia his senior debut in October 1964, but he was to have an unhappy time at the west Wales club playing only a handful of games as relegation was followed by a year of struggle in Division Three.
He was released by Swansea but his ambitious father had already secured him a move to Italian third division club Massese. A year later he joined Internapoli who also played in the third tier.
After scoring 25 goals in two seasons he was snapped up by newly-promoted Serie A side Lazio for £140,000 and became an instant hero by hitting the winner against European Cup holders Milan on his full debut.
The Roman side were relegated in 1971 but bounced straight back with Chinaglia, clearly more comfortable in the Italian game, netting 21 goals.
Welsh football writer Mario Risoli takes up the story in his book Arrivederci Swansea: The Giorgio Chinaglia Story (Mainstream Publishing, £9.99): "He had now developed into one of Italy's leading players – tall, powerful with good feet and a lethal right foot," wrote Risoli. "He was rewarded with an international call-up against Bulgaria, scoring with his first touch after replacing Pietro Anastasi.
"But his finest hour in an Italian shirt came against England on a damp night at Wembley in November 1973 – the year Milan saw their staggering £800,000 offer for the Swansea reject turned down – when he helped the Azzurri claim their first ever win on English soil, Fabio Capello knocking home the winner four minutes from time after Peter Shilton failed to hold Chinaglia's ferocious shot.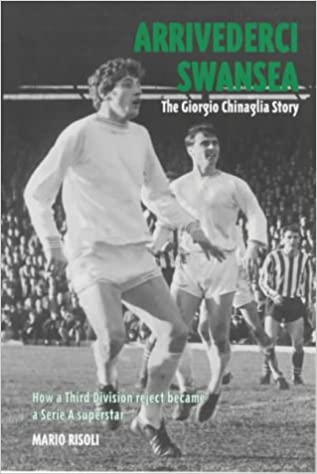 "'That was a good feeling, that win,' said Chinaglia. 'There were 30,000 Italians there. It was unbelievable.'"
However, a very public falling-out with coach Ferruccio Valcareggi during a dismal World Cup campaign for Italy in West Germany would later prove a turning point in Chinaglia's career.
The gloss having been removed from his stay in Lazio, Chinaglia decided to move to the United States and he joined Brazilian superstar Pele at the Cosmos, where he became the NASL's all-time top scorer with 243 goals.
Englishman Clive Toye, who was Cosmos's president at the time, recalled, "There was a big Italian population in New York so signing him was a really obvious thing to do."
Chinaglia returned to Italy for an unsuccessful spell as president of his beloved Lazio in 1983 and in 2000 was named the club's greatest-ever player.
Meanwhile, at international level, Italy have by far the better record of their encounters with Wales, winning seven out of nine meetings between the two nations.
Yet Wales will cherish memories of their two victories – a 1-0 friendly win at Brescia under manager Terry Yorath in 1988 – the winner fittingly being scored by Rush – and the 2-1 win in front of 72,500 fans at Cardiff's Millennium Stadium on October 16, 2002, in the European Championships, the goals coming from Simon Davies and Craig Bellamy.
International results between Wales and Italy
Florence 1965: Italy 4-1 Wales
Cardiff 1968: Wales 0-1 Italy
Rome 1969: Italy 4-1 Wales
Brescia 1988: Italy 0-1 Wales
Terni 1996: Italy 3-0 Wales
Liverpool 1998: Wales 0-2 Italy
Bologna 1999: Italy 4-0 Wales
Cardiff 2002: Wales 2-1 Italy
Milan 2003: Italy 4-0 Wales