Wales footballing greats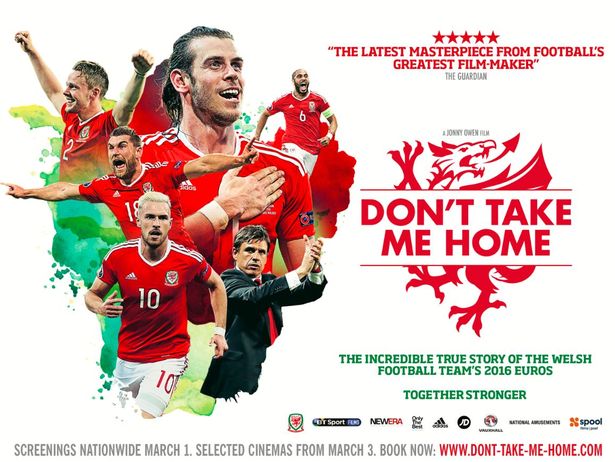 FOOTBALL has been widely described as 'the beautiful game', and yet they say beauty is in the eye of the beholder. A thankless task, surely then, to try and select Wales's greatest-ever footballers.
Statistics only go so far when it comes to comparing players across different eras. 'Greatness', measured by skill, talent, ability – call it what you like – is all about opinion.
Numbers of caps, goals scored, these are accurate measurements which tell their own story, but comparing, say, a star midfielder's reputation from the 1920s, to one from the 1960s or the 2000s has to be something of a soccer minefield.
Nevertheless, it has never prevented football pundits or fans from having a stab at it and the internet is awash with top 10s, top 50s and top 100s of greatest players from clubs and countries around the world.
Wales is no exception, so ewegottalove has played selector itself by picking out some of the more interesting lists we found while surfing the net. The first is the Wales National Team All-time Greatest Squad, as chosen by Here Is The City (HITC) in 2017; the second, The Greatest Footballers to have played for Wales, created by WalesOnline in 2014; the third, from 90min.com in 2020, The 20 Best Welsh Players of the Premier League Era – Ranked.
If nothing else, these lists provide plenty of talking points, even though a few details may now be a little dated. Bear in mind also that new, young stars are constantly emerging, witness the likes of Neco Williams bursting on to the scene as a teenage right-back for Premier League champions Liverpool and the Wales national team during 2020. How long before he is being compared to Alf Sherwood, we wonder?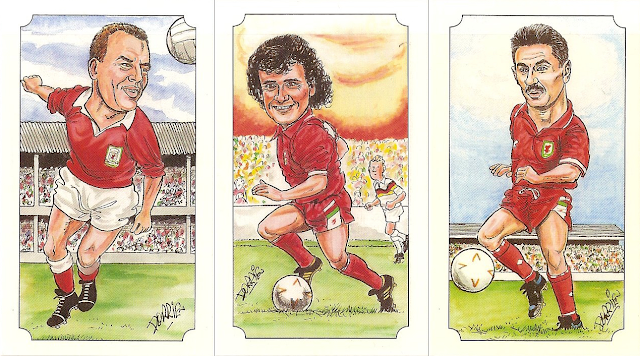 WALES NATIONAL TEAM ALL-TIME GREATEST SQUAD
THE HITC list of all-time Welsh football legends features former Tottenham Hotspur, Leeds United, Everton, Newcastle United, Cardiff City, Swansea City and Wrexham stars. Alfie Potts Harmer gave his 'definite 15-man squad', plus eight reserves from which readers were invited to choose which three to create a final 18-man squad.
He wrote: "There's an ongoing debate in Wales as to whether football or rugby union in the nations most popular sport. Certainly, the Welsh have been more successful in the latter, with their football team rarely qualifying for tournaments. Somewhat unusually, though, when Wales do qualify, they tend to do rather well.
"Wales have only qualified for the World Cup once, in 1958, when they reached the quarter-finals. Similarly, the 2016 Euros were the first European Championships the country has qualified for, and they managed to reach the semi-finals, losing to eventual champions Portugal."
Neville Southall
It's an easy choice between the sticks for Wales. Whilst the country has had some good goalkeepers over the years, none compare to Neville Southall. The Everton legend is the most capped Welshman of all-time with 92 appearances for his country, and also holds the Toffees all-time appearance record. Southall won two league titles and two FA Cup's at Goodison Park, and is still the most recent goalkeeper to have been named the FWA Footballer of the Year.
Jack Kelsey
Swansea-born shot stopper Jack Kelsey would be a safe pair of hands and an able deputy for Southall. A one-club man, the former Wales international spent his entire career at Arsenal. Wales's number one for the 1958 World Cup in Sweden, their only World Cup appearance to date, Kelsey won 41 caps for Wales as well as once playing for London XI against Barcelona.
Alf Sherwood
The full-back positions haven't always been the strongest for Wales, but one man you could rely on was Alf Sherwood. A man who loved a slide tackle, the former Cardiff City and Newport County man was described by Stanley Matthews as the most difficult opponent he ever came up against. Higher praise for a full-back is scarcely possible.
Mike England
A fine centre-half who had a great career with Blackburn Rovers and Tottenham Hotspur, before heading over to the States and spending four years with Seattle Sounders in the NASL [during which time he spent a year at Cardiff City]. Capped 44 times for Wales, England was until recently the nations youngest captain, and went on to manage Wales for eight years following retirement.
John Charles
The inclusion of John Charles, Wales's greatest ever player, was obvious. The dilemma was whether he was selected as a defender or as a forward. Equally brilliant at both, Wales' superior strength in attacking areas to defensive ones prompted us to stick him at the back. Quite possibly the greatest centre-half to have ever lived, Charles was named as Juventus' greatest ever foreign player, came third in the 1959 Ballon d'Or and won 38 caps for Wales.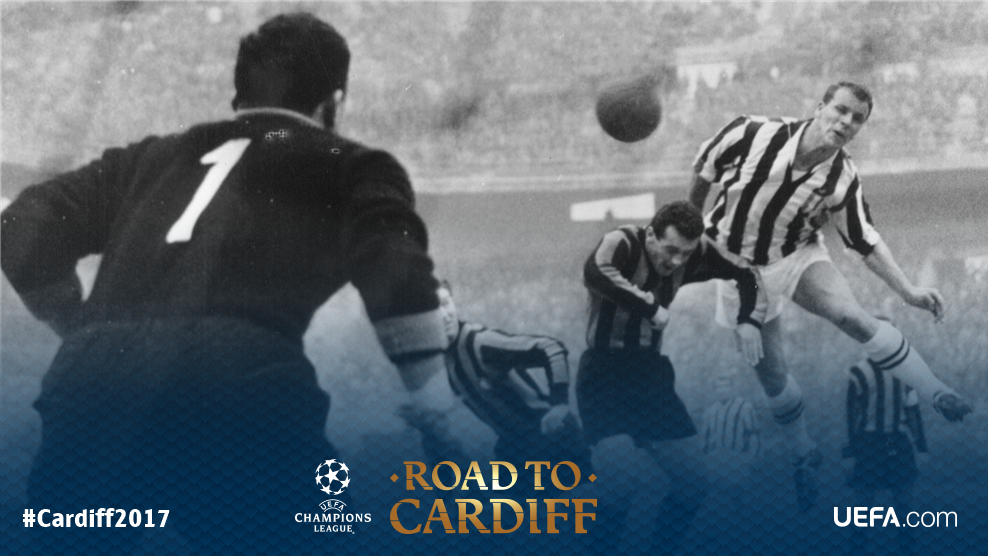 Kevin Ratcliffe
A versatile defender equally capable or playing at left-back or centre-back, Kevin Ratcliffe is a very useful addition to this squad. Another former Everton great, Ratcliffe spent 12 years with the Toffees, captaining the team from the age of 23 to two league titles and an FA Cup. He won 59 caps for Wales.
Moses Russell
An unusual inclusion in this squad, in that Moses Russell never played top flight football, but in terms of ability, he deserves his place. Russell spent most of his career at Plymouth Argyle, where on one trip to South America for an exhibition game, the Argentine press described him as "one of the most wonderful backs and one of the brainiest players ever seen on the football field". He won 23 caps for Wales, scoring once with a penalty against Ireland.
Gary Speed
From defence to midfield, we start with Gary Speed. A versatile midfielder with great leadership qualities, Speed had a long and illustrious career, playing for the likes of Leeds United, Everton and Newcastle, winning a league title, playing in FA Cup finals and winning 85 caps for Wales. He has the fifth most appearance in Premier League history, and became Wales manager, a position he still held when he tragically took his own life in November 2011.
Ryan Giggs
One of the few men to have made more Premier League appearances than Speed is former Wales teammate Ryan Giggs. The most decorated footballer in the history of the British game, Giggs won 34 trophies in an incredible career spent solely with Manchester United spanning 24 years. A 13 time Premier League winner and two-time Champions League winner, Giggs won 64 caps for Wales and was named in the PFA Team of the Century.
Gareth Bale
Ryan Giggs and Gareth Bale's international careers overlapped by just a year, and whilst it is unlikely Bale will ever match Giggs' trophy haul, he may exceed him in terms of ability, and has already surpassed him in terms of achievement with the national team. An explosive footballer who burst onto the scene with Tottenham Hotspur, Bale is a five-time Champions League winner with Real Madrid.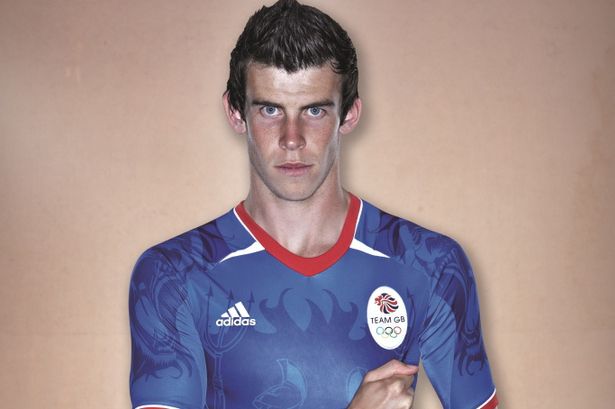 Billy Meredith
Whilst Giggs and Bale are probably the two most high-profile Welsh footballers of all-time, you could make a case for Billy Meredith being the greatest winger Wales have ever had. The star of the British game in his day, Meredith was a tough, quick and gifted winger who was direct and purposeful on the ball. A rare hero of both Manchester City and Manchester United, Meredith won FA Cups with both and two league titles with the Reds.
Cliff Jones
Nowhere have Wales had more talent than on the wings, with all four of Giggs, Bale, Meredith and Jones worthy of being called 'world class'. Born in Swansea, Jones spent six years with the Swans, before making a move to Tottenham Hotspur, where he would spend a decade. He won three FA Cup's with Spurs, including a historic league and cup double in 1960-61, reaching the European Cup semi-final a year later. Jones was regarded as one of the world's finest left wingers in his prime and won 59 caps for Wales.
Ivor Allchurch
The greatest Swansea City payer of all-time and among the finest to ever turn out for Wales, Ivor Allchurch was a masterful inside-forward. The Swans spent years fending off offers from the First Division, before Allchurch eventually joined Newcastle United. He would later move to Cardiff City before returning to Swansea and retiring in 1968. Allchurch won 68 caps for Wales, and has a life-sized statue outside Swansea's Liberty Stadium.
Mark Hughes
The first out-and-out forward in this squad, Mark Hughes was a tremendous footballer who was very popular at Old Trafford up until his switch to management. A determined winner and a gifted footballer, Hughes won 15 trophies with Manchester United, Chelsea and Blackburn, as well as winning the Player of the Year awards at both Old Trafford and Stamford Bridge. He won 72 caps for Wales, scoring 16 goals.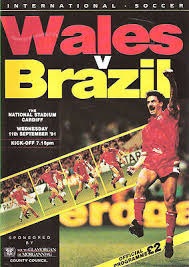 Ian Rush
Wales have had some really good forwards from the likes of John Hartson to Trevor Ford, but Ian Rush is the obvious choice to lead the line for the Dragons. Wales' all-time leading goal scorer, Rush is best remembered for his 14 years – over two spells – at Liverpool, sandwiching a couple of seasons with Juventus. He won 18 trophies at Anfield, forming a famous strike partnership with Kenny Dalglish.
Reserves:
Gary Sprake – Former Leeds United goalkeeper – 37 caps
Ashley Williams – Former Swansea City and current Everton defender – 70 caps
Joey Jones – Former Wrexham, Liverpool and Chelsea full-back – 72 caps
Ron Burgess – Former Tottenham Hotspur and Swansea midfielder – 32 caps
Aaron Ramsey – Arsenal midfielder – 78 caps
Craig Bellamy – Former Norwich, Newcastle and Man City forward – 78 caps
John Toshack – Former Cardiff, Liverpool and Swansea forward – 40 caps
Trevor Ford – Former Aston Villa, Sunderland, Cardiff and PSV forward – 38 caps
HITC is a fast growing source of news and information on the web. Started in 2000, the site is a source of information for football, movies and gaming.
hitc.com
20 GREATEST FOOTBALLERS TO HAVE PLAYED FOR WALES
WalesOnline's Simon Gaskell gave Welsh football fans something to chew over when he counted down his top 20 Greatest Footballers to have Played for Wales (as at 2014):
20) Mike England
Born: Holywell, Flintshire Caps: 44 Goals: 4 A tall, commanding centre-half who became a Spurs legend starring in FA Cup, League Cup and UEFA Cup triumphs.
19) Trevor Ford
Born: Swansea Caps: 38 Goals: 23 A buccaneering battering ram of a centre-forward, he scored goals at Swansea Town, Villa, Sunderland, Cardiff City and PSV Eindhoven.
18) Robbie James
Born: Gorseinon, Swansea Caps: 47 Goals: 7 James was a large part of Swansea City's rise from the Fourth Division to the First Division between 1978 and 1981.
17) Alan Curtis
Born: Pentre, Rhondda Caps: 35 Goals: 6 Quick and a dangerous dribbler, 54 goals in two seasons helped earn Swansea back-to-back promotions before a lucrative move to Leeds.
16) Terry Yorath
Born: Cardiff Caps: 59 Goals: 2 Yorath played in Don Revie's Leeds era battling for first-team football with Billy Bremner and Johnny Giles.
15) John Toshack
Born: Cardiff Caps: 40 Goals: 13 Famously part of the Liverpool side of the 1970s, Toshack formed an effective little and large strike partnership with Kevin Keegan.
14) Kevin Ratcliffe
Born: Mancot, Flintshire Caps: 59 Goals: 0 Robust defender Ratcliffe was captain for Everton during a highly successful period under Howard Kendall and also took the armband for his country.
13) Craig Bellamy
Born: Cardiff Caps: 78 Goals: 19 'Bellers' is Wales' third highest cap-holder. Famously scored 2002 winner against Italy.
12) Gary Speed
Born: Mancot, Flintshire Caps: 85 Goals: 7 Speed is second on the list of all-time caps for Wales. He amassed 85 caps following his debut in 1990.
11) Aaron Ramsey
Born: Caerphilly Caps: 30 Goals: 8 Ramsey has given a glimpse of his enormous potential at international level with a goal and commanding performance against Belgium during the last qualifying campaign.
10) Leighton James
Born: Loughor, Swansea Caps: 54 Goals: 10 Tricky winger James appeared more than 50 times and score 10 goals.
9) Mark Hughes
Born: Ruabon, Wrexham Caps: 72 Goals: 16 Scored 17 minutes into his debut against England on May 2, 1984 and scissor volley against Spain in 1985.
8) Cliff Jones
Born: Swansea Caps: 59 Goals: 16 Jones played in all five of Wales' games in 1958 World Cup and was a formidable force in Bill Nicholson's Spurs side.
7) Ivor Allchurch
Born: Swansea Caps: 68 Goals: 23 Known as the golden boy of Welsh football, Allchurch is noted for his volley which helped Wales beat the famous Hungary team in the 1958 World Cup finals.
6) Billy Meredith
Born: Chirk, Wrexham Caps: 48 Goals: 11 One of the earliest superstars of football who played for both Manchester clubs.
5) Neville Southall
Born: Llandudno Caps: 92 Big Nev was rated one of the best stoppers in the world above the likes of Peter Shilton in his 1980s heyday.
4) Ian Rush
Born: St Asaph Caps: 73 Goals: 28 He is Wales' record goalscorer and scored famous winners for Wales over giants of the world game Germany and Italy.
3) Gareth Bale
Born: Cardiff Caps: 44 Goals: 12 Bale carries the hopes of a nation after star turns for the national team against Scotland and Iceland.
2) Ryan Giggs
Born: Cardiff Caps: 64 Goals: 12 The most decorated professional in the modern era of British football, Giggs put in a host of stunning performances for Wales.
1) John Charles
Born: Swansea Caps: 38 Goals: 15 The gentle giant. Racked up dozens of goals for Leeds and Juventus and rated by many as the greatest all-round footballer ever to come from Britain. After scintillating spells at Leeds Utd and Juventus, all-time great Charles moved to Cardiff City in 1963, where he finished his league career.
walesonline.co.uk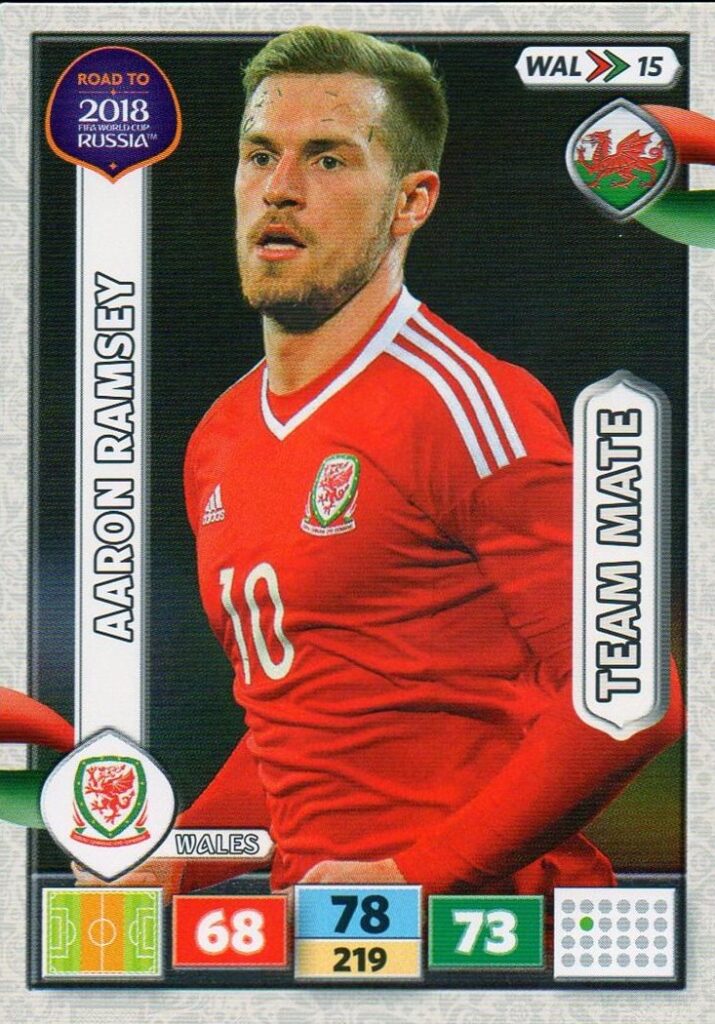 20 BEST WELSH PLAYERS OF THE PREMIER LEAGUE – RANKED
Finally, Adam Aladay's ranked assessment of 20 Best Welsh Players of the Premier League Era, as at May 2020, for 90min.com.
He writes: "Wales has produced some of the very finest players to have graced the Premier League over the years.
"A number of Welsh stars have gone on to earn legendary status during their time in the Premier League, whether it be because of their goal-scoring exploits, their leadership qualities, or their robust, tough tackling in the centre of the park.
"Whatever the case, England's top flight would not have been the same without them."
20. Chris Coleman
A slightly controversial inclusion on this list, considering the number of Premier League appearances Chris Coleman made, but it is his love for his country and his talent that gives him the edge here. Coleman was eligible to play for the Republic of Ireland, but this was never an option for him as he wanted to thrive for the Welsh side. Indeed, he earned 32 Wales caps and even went on to coach the national side. His playing days were cut short through injury, but the centre-back (most of the time) showed during his time in England's top flight why he was so widely tipped for a bright future from such a young age.
19. Paul Jones
Celebrated winning 50 caps for his country by shaving his head, Paul Jones also made 209 Premier League appearances. 191 of these came for Southampton, but Jones also featured for Wolves, while he also made two appearances for Liverpool during a loan spell.
18. Andy King
Alright, there may be better and far more experienced players that could be included here, but we've gone with Andy King. Yes, he's not exactly a dazzling footballer, but he was a crucial part of the Leicester squad that produced one of the most iconic moments in sporting history. When we will see another moment quite like that again? We don't know. And yes, he may not have started every game in 2015/16, but he was a valuable squad member, making 25 appearances.
17. Mark Pembridge
Mark Pembridge's style of play wasn't for everyone, but the versatile midfielder was a key squad member at each club he turned out for. Pembridge went on to make 228 appearances in England's top flight, netting 17 times. Most notably remembered for his spells with Everton and Fulham, but injuries continued to impact his playing time. Pembridge, who has won 54 caps for Wales, is now coaching at Fulham.
16. Dean Saunders
One of Wales' highest scoring and most capped players of all time, Dean Saunders enjoyed a long career which lasted from 1982 to 2001. Most notably, Saunders chipped in with 12 goals in the Premier League's first season, as Aston Villa pushed to win main PL title. And while Man Utd went on to claim the crown, it was Saunders who would later help Villa get revenge on United as he bagged a brace in the 1994 League Cup final to help his side pick up their first piece of silverware for 12 years. Overall, Saunders netted 45 times in the Premier League in just under 200 appearances.
15. John Hartson
Hartson perhaps enjoyed the best spell of his career during his time with Celtic, grabbing 41 goals in 85 appearances. But the striker did also chip in with a few goals in the Premier League, too. Hartson went on to make 154 appearances in England's top flight, scoring 54 goals during his time with Arsenal, West Ham, Wimbledon and Coventry City.
14. James Collins
Believe it or not, James Collins played in the Premier League for 13 seasons in a row, between 2005 and 2018. He joined West Ham in 2005, but after struggling to nail down a starting spot, he departed for Aston Villa four years later. Collins would later return and would feature more regularly for the Hammers. Overall, the centre-back made 279 top flight appearances. Not bad going, James.
13. Joe Allen
Ah, the Welsh Xavi! Allen's stellar performances in the heart of the midfield saw him earn himself a move to Liverpool in the summer of 2012. But as the player himself would later admit, the 'Welsh Xavi' nickname did him no favours in his efforts to succeed at Anfield. Despite this, he remains a hugely influential player for the national team, with his vision on the ball mixed with his work ethic when out of possession making him a vital member of the squad. Now 30, he is turning out for Stoke City. Overall, the midfielder has made just under 200 appearances in the Premier League.
12. Ashley Williams
Tough, no-nonsense tackling, Williams was a nightmare to play against at his peak. After joining Swansea City in 2008, he helped guide them to the Premier League in 2011. Williams' leadership and reliable performances didn't go unnoticed, with many calling for a 'top six' club to come in for him. Eventually, it was Everton that secured the services of the central defender in 2016. But unfortunately for both the player and the club, Williams struggled to have the same influence at his new club as he did with Swansea. Now 35, he is back playing in the Championship with Bristol City, but remains the captain of the Welsh national team.
11. Ben Davies
Ben Davies may not be the most glamorous left-back in the world, but he is consistent and bloody reliable. The defender made a real name for himself during his time with Swansea, encouraging Tottenham to bring him in in the summer of 2014. A regular when fit for Spurs, Davies has proven to be an excellent acquisition.
10. Ian Rush
While his most successful years were arguably behind him, Welsh legend Rush earns himself a place on this list. Despite scoring a bucket load of goals to lead Liverpool to glory in the pre-Premier League era, he did also go on to net 45 times in the Premier League for the Reds. Oh, he also grabbed three more goals during a very forgettable season with Leeds, before departing for Newcastle. An undisputed Welsh legend.
9. Simon Davies
Simon Davies' consistent displays during his career have perhaps not received the recognition they deserve, despite the Welshman making 303 Premier League appearances during his time with Tottenham, Everton and Fulham. Davies is perhaps best remembered for his time at Fulham, notably playing a vital role in the west London club's iconic run to the Europa League final in 2009/10.
8. Robbie Savage
A pain to play against, Robbie Savage was all-action, never letting his opponent gain a yard on him, type player. Was he elegant? No, not really. But was he effective? Yes. Savage was given his chance to shine in the Premier League with Leicester in 1997, and he didn't look back. He went on to feature in England's top flight for the next 11 years, making 346 appearances during this time.
7. Craig Bellamy
If you were asked to describe Craig Bellamy in one word, 99.9% of people would say 'nuisance'. And guess what, he was a complete nuisance, but this is what allowed him to go on and make just under 300 Premier League appearances. Bellamy only reached double figures in the Premier League twice during his career, but it was his tireless work ethic, versatility and determination that made him such a crucial player for whatever club he was playing for. During his Premier League years, he featured for Newcastle, Blackburn, Liverpool, West Ham, Manchester City and Cardiff.
6. Mark Hughes
Mark Hughes was one of the key players for Manchester United in the early years of the Premier League, the forward was United's top scorer as they won the first ever Premier League title. Hughes went on to win two Premier League titles with the Red Devils before departing for Chelsea, where he stayed for three seasons and enjoyed domestic and continental cup success, before appearing for Southampton, Everton and Blackburn. In total, Hughes made 297 appearances in the Premier League, scoring 64 times.
5. Aaron Ramsey
When fit, Aaron Ramsey is one of the most intelligent and creative midfielders around. Using his understanding of the game, the Welshman would drive forward to support attacks, and he has proven to be very effective at doing just this over the years. Ramsey went on to make 262 Premier League appearances for Arsenal before departing on a free transfer. Make no mistake about it, Ramsey is enjoying a very successful career (currently playing for Juventus), but the question will always remain – what more could he achieve if he could just stay fit?
4. Gary Speed
Taken from us far too soon, Gary Speed is gone but he will never be forgotten. Speed was the ultimate professional. He was versatile, he was a leader and he set an example for the rest of the team. He was one of the most respected players in the Premier League during his time playing in the top division, from his days with Leeds when the division was first formed in 1992 until his last appearance in the top flight in 2008 with Bolton. Speed had – and will continue to have – a hugely positive impact on Welsh football.
3. Neville Southall
Everton and Wales' greatest ever goalkeeper, Neville Southall represented the Toffees for 17 years – between 1981 and 1998. His best years may have been past him by the time the Premier League was formed, but this didn't stop him from going on to make 208 appearances in the top flight. He was also the first player to reach 200 appearances in the Premier League.
2. Gareth Bale
Speed, flair, ruthlessness – defenders in the Premier League didn't have a clue how to stop Gareth Bale. Back in the good ol' days for Bale, he was one of the division's finest players – winning two PFA Player of the Year awards. From the raw pace to the stunning free-kicks, it was simply a joy to watch Bale in the Premier League, and it speaks volumes that he only made 146 appearances in England's top flight, yet he sits second on this list.
1. Ryan Giggs
Ryan Giggs is a Premier League legend. How many players can say they scored in each of the first 21 Premier League seasons between 1992 and 2013? The Manchester United winger went on to win 13 Premier League titles, as well as four FA Cups and the Champions League twice. Giggs was a crucial player during United's most successful period, with his astonishing skill and understanding of the game allowing him to change a game in the blink of an eye. They don't come much better than Giggs in the Premier League.
90min.com