John Charles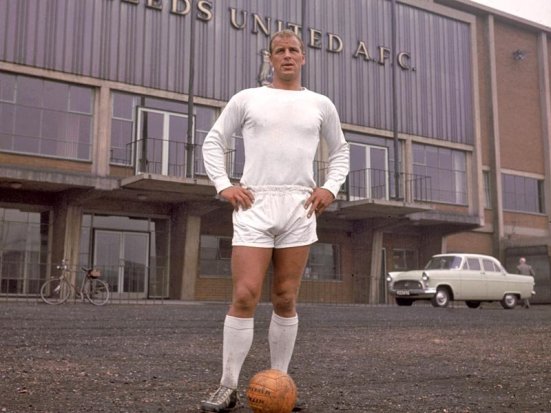 JOHN CHARLES, CBE (December 27, 1931–February 21, 2004) will go down in history as one of Wales's greatest exports.
Charles was a Welsh international footballer who starred for Leeds United and Juventus during his 25-year playing career and was rated by many as the greatest all-round footballer ever to come from Britain.
Included in the Football League's '100 Legends' and inducted into the Football Hall of Fame, he was equally adept as a forward or defender due to his strength, pace, technique, vision, ability in the air and eye for goal.
One of the most remarkable things about Charles, however, was his fairness as a player – he was never cautioned or sent off during his entire career, due to his philosophy of never kicking or intentionally hurting opposing players.
Thus, due to his correct behaviour and tall stature, standing at 6ft 2in (1.88m), he was nicknamed 'Il Gigante Buono' – The Gentle Giant – by the adoring Italian fans at Juventus.
So just how did a humble boy who was raised in the Cwmbwrla hills in Swansea end up in Turin and become one of football's true legends?
Matt Harrison, in the excellent series of 'Lost Boyos' profiles, takes up the story…
"On the 27th December, 1931, John Charles was born in Swansea. Charles would enter a footballing family as his Dad, Ned Charles, played the game, before having his career cut short by injury. Also, his brother Mel Charles would go on to have an excellent career himself, most prominently at Arsenal and Swansea Town, as well as playing regularly alongside brother John for the Welsh national team with the brothers accumulating 69 caps between them.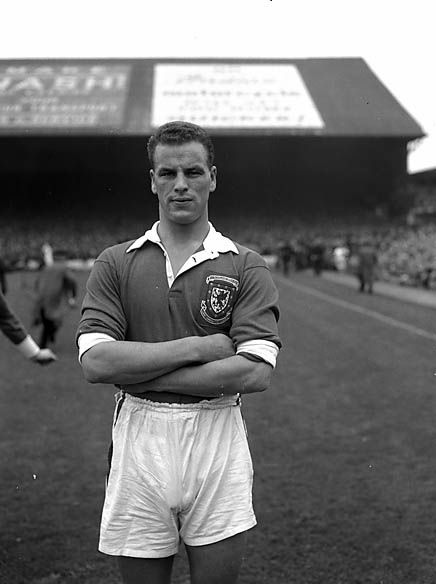 "From a very young age Mel and John were obsessed with football, playing in their local park for hours on end. The time out in the park would prove to be the catalyst for Charles' career, as a scout spotted his potential and in 1946 signed him up for his local club, Swansea Town. It was Charles' dream to play for his home-town club having sneaked his way into The Vetch on several occasions to catch a glimpse of the Swans and he would grow up idolising the all-action Welsh striker, Trevor Ford.
"The notion of crossing the border to play his football for an English club, let alone crossing the continent to play for an Italian club (twice), was a million miles from Charles' thoughts."
But, amazingly, Charles would have a frustrating time at the club and would never fulfill his dream of making a first-team appearance for Swansea.
"As a member of the youth team, Charles became a part of The Vetch's ground staff," reported Harrison. "Charles became frustrated with the lack of opportunities on the pitch at Swansea and he began to wonder whether the club were training him to become an 'odd job man' at The Vetch instead of a footballer. Amusingly, he would describe his role in his last season in the club's youth team as 'playing sweeper – with a broom!'"
In September 1948, Charles went to Leeds United, making his first-team debut in a friendly as a centre-back against Queen of the South in 1949. Charles found himself marking centre-forward Billy Houliston, who only 10 days before had decimated an experienced English defence at Wembley in a 3-1 victory to Scotland.
"Following a 0-0 draw on his debut, Houliston described the 17-year-old Charles as "the best centre-half I've ever played against". Praise indeed."
Charles would eventually become the first name on the Leeds team sheet, even between 1950-52 when he would be away completing National Service. In 1952, Charles was moved to centre-forward and so began one of football's great debates: was Charles better at centre-half or centre-forward?
"The legendary Nat Lofthouse was once asked who was the greatest centre-back he ever played against and replied by saying "John Charles"; the great Billy Wright was once asked who was the greatest centre-forward he ever played against and replied by saying "John Charles". Charles could do everything: a superb tackler, a great goalscorer, excellent touch, brilliant passer of the ball and supposedly one of the greatest headers of the ball in football history. Although Charles was an imposing 6ft 2in, the Welshman was far from a big, bruising player and instead he earned a reputation as one of football's true gentlemen. A class act."
So it came to pass that Juventus paid £65k for Charles in Easter 1957, a British record transfer fee at the time, and the Welshman would become one of the few British players plying his trade overseas at the time. Despite the high fee, no-one could ever have predicted how much of a legend Charles would go on to be at the Italian club.
In his autobiography, Charles regularly mentions how Juventus' facilities and the luxuries afforded them were a world away from Leeds and how the Italians took their careers a lot more seriously with strict dietary requirements and no British style 'drink culture'.
'King John' would get his first taste of Italian football on September 8, 1957, in a game against Hellas Verona. Juventus would win 3-2 with Charles becoming an instant hero by scoring the winner with the game poised at 2-2.
His reputation as a gentleman, both on and off the field, was enhanced by perhaps his finest act of sportsmanship, coming in his first Turin derby against Torino. After inadvertently knocking out an opponent with a stray elbow, Charles found himself clean through on goal with only the goalkeeper to beat, but instead he opted to kick the ball out of play.
Charles would go on to score 28 goals in his debut season and was named Italian Footballer of the Year. Juventus went from relegation candidates one season to Scudetto winners the next.
1958 saw Wales's momentous appearance at the World Cup in Sweden. Wales, managed by Jimmy Murphy, were placed in a tough group with Hungary, Mexico and hosts and eventual runners-up Sweden. Wales battled through the group and were undefeated, but with the Welsh and Hungary locked on three points, a play-off was needed to decide who was to progress to the quarter-final. Wales won the bruising play-off game 2-1, but injury would then prevent a black and blue Charles from taking his place in the quarter-final line-up against mighty Brazil. Despite a battling performance, Wales lost 1-0 – thanks to a young player scoring his first ever goal for his country: Pele.
After five years with Juventus, Charles had recorded 93 goals in 150 games, won three Scudettos, two Italian Cups, and individually, one Italian Footballer of the Year award and a third place award in the Ballon d'Or. Charles would depart the Turin club a god.
The abolition of the maximum wage in English football and his wife's desire for their children to be educated back home saw Charles re-sign for Leeds. He stayed only three months before deciding to move back to Italy – this time with Roma.
Knee injuries, marriage problems, and business failings took their toll and an inevitable return to Wales followed. Charles only managed 10 games back in Serie A before moving back to south Wales with Cardiff City – the final league club of his career.
Charles played until he was 42, first with Cardiff, across the border with Hereford United, and finally back in Wales with Merthyr Tydfil.
Despite leaving Turin in 1962, Charles was always amazed at the response he would get when he returned to visit old friends, and was honoured to be named the Bianconeri's best foreign player during their centenary celebrations of 1997. His legendary status was later confirmed with his induction into the Italian football Hall of Fame.
John Charles, the king of Welsh football, passed away in February 2004. The entire footballing world mourned the loss of one of the all-time greats – some may argue the greatest.
As Matthew Evans lovingly records in 'These Football Times'…
"Land of My Fathers swept through the cold St David's Day air, the Swansea Male Voice Choir sang for one of their own. The crowds outside the Leeds parish church were there to say farewell to John Charles – a man as respected in the northern heartlands of England as he was in the valleys of south Wales to the industrious cities of north-west Italy.
"Legends of the game were in the throng to pay their respects, including Jack and Sir Bobby Charlton, Norman Hunter, Denis Law, John Toshack and Sir Alex Ferguson. Yet it was the diminutive gentleman in the camel-hair coat who had flown in from his native Argentina who represented a time when John Charles was arguably the best player in Europe, if not the world.
"Omar Sívori arrived in Turin the same summer as Charles and the homesick Argentine found himself rooming with him on away trips. Despite the language barrier, the pair bonded over smiles and nods, and an instinctive friendship grew which was the harbinger for their success on the field. Alongside Giampiero Boniperti at Juventus, they formed the 'Holy Trident', an imperious attacking triumvirate still revered on the streets of Turin almost 60 years on."
After his death, a minute's silence erupted into resplendent applause as Juventus lined up to play Bologna the next day.
A memorial bust was unveiled at Swansea's new Liberty Stadium, with the stand his transfer helped rebuild at Leeds' Elland Road renamed the John Charles Stand in his honour. A bust of the great man sits in the club's banqueting suite; one of the streets near Elland Road is now called John Charles Way.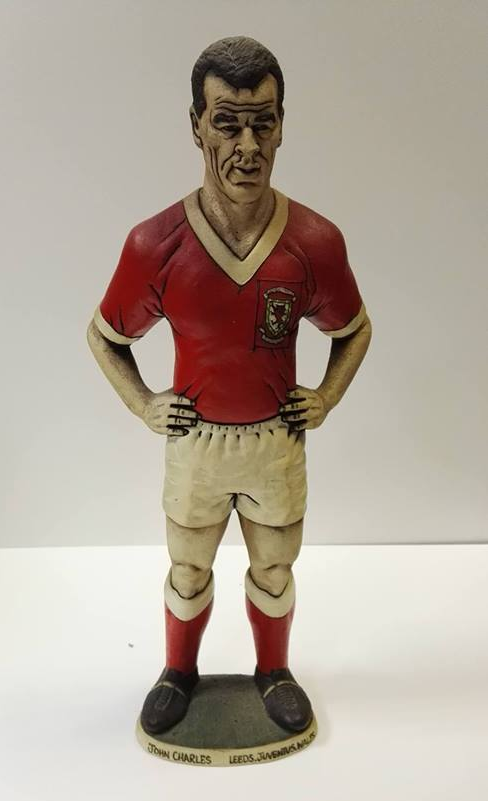 Perhaps the summation of the impression he made in Italy should be left to his old friend Sívori: "When we were at Juve, the two most important people for most fans were the Pope and Il Gigante. For the 40 per cent who were communist, it was Stalin and Il Gigante."
And Harrison concludes… "Charles' legacy is immense… the most impressive accolade placed on Charles is the title of the greatest foreigner ever to play in Serie A. This was ahead of the likes of Laudrup, Platini, Zidane, Van Basten, Gullit and even Maradona – quite a list to find yourself at the top of. The word 'legend' was conjured up for someone like John 'Il Gigante Buono' Charles."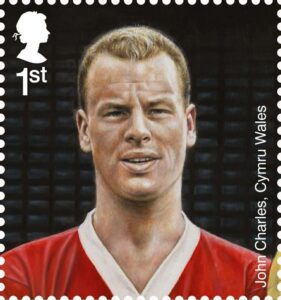 What they said about 'King John':
"Like Ulysses, he is mythological"
Benito Boldi, team-mate of John Charles at Juventus
"Incomparable… John wasn't only one of the greatest footballers who ever lived. He was one of the greatest men ever to play the game."
Sir Bobby Robson
"Do you know, whenever I look at John it feels as though the Messiah has returned."
Jimmy Murphy, Wales manager (1956-64)
BACK TO HOME PAGE