Ollie James Formal Wear & Gifts by Emily Kate Bridal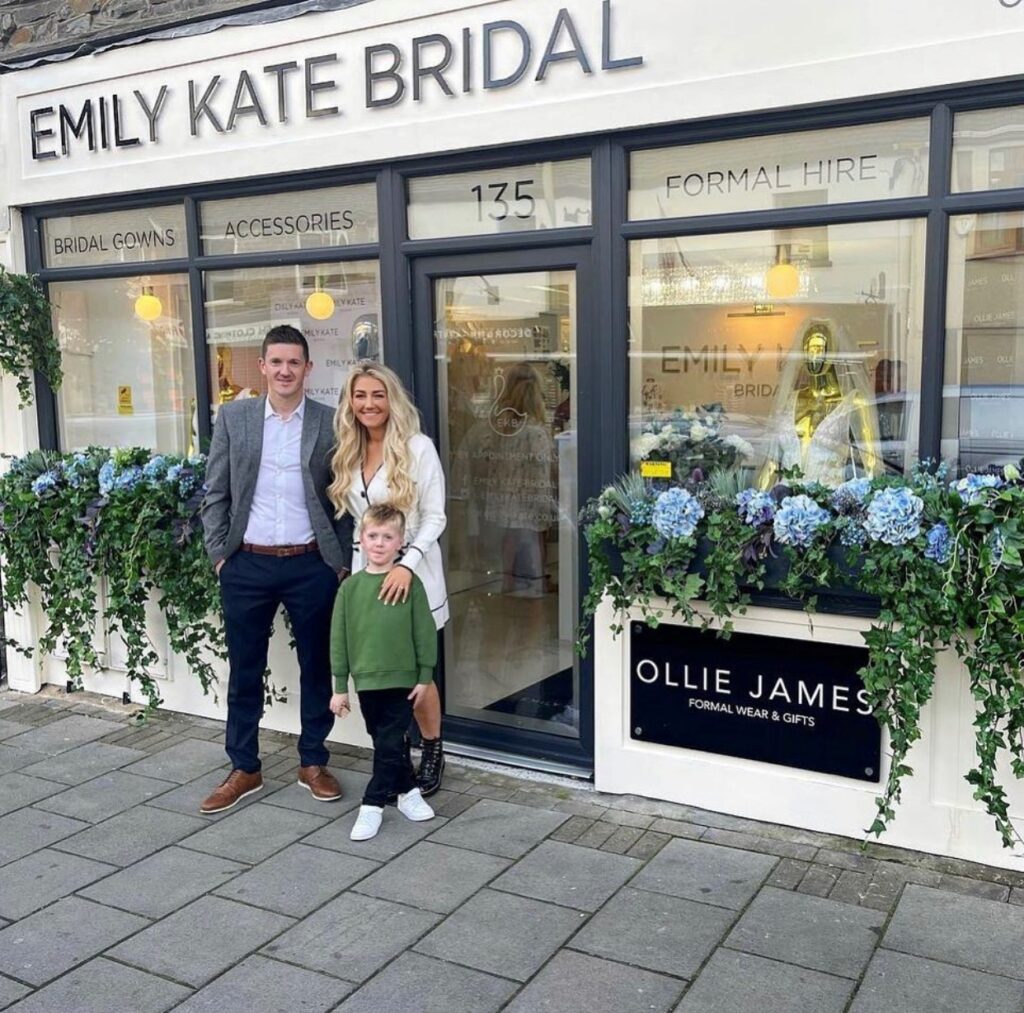 Located on the high street in Treorchy, our family business launched in September 2021. The store is located opposite our award-winning sister business, Emily Kate Boutique.
Ollie James, Emily Kate Bridal and Emily Kate Boutique all share a strong online presence through our website www.emily-kate.co.uk and our respective social media accounts.
Our first year trading has been an incredibly rewarding experience. We cannot thank our customers enough for entrusting us with organising formal wear and gifts for their respective events and loved ones.
The first 12 months in operation culminated in us winning the Best New Wedding Business 2022 at the Welsh National Wedding Awards – an incredibly proud moment for the family.
What do we offer?
FORMAL WEAR
Ollie James take pride in bringing you an unrivalled customer service for the hiring of Cameron Ross Formal Wear. We offer an excellent choice of suits and Highland Wear to hire, which include a range of waistcoats, neckwear and accessories to complement the outfit. The quality is second to none and the range of sizes cannot be beaten. Every suit in the range is available to view in our store by booking an appointment on our webpage.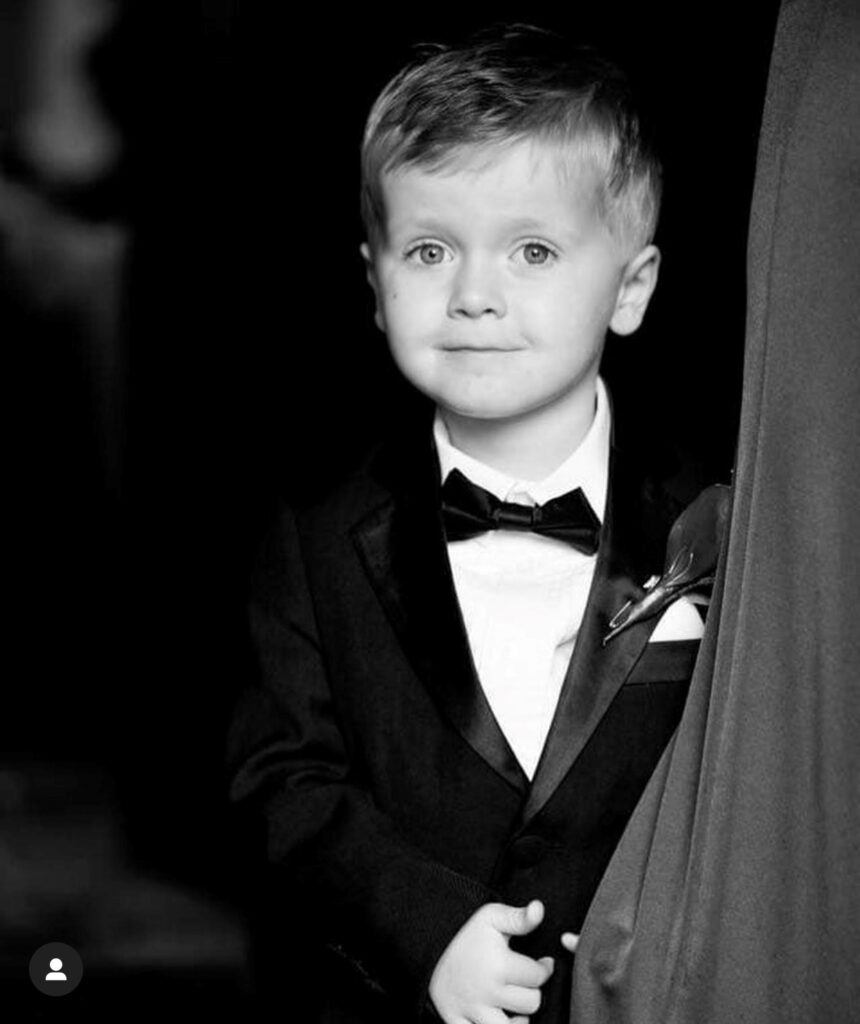 GIFTS
Ollie James Gifts offers a range of men's gifts that will not only show your appreciation to a loved one in the moment, but also create a memory that will stay with them for a lifetime. Many of the gifts that we offer can be personalised, adding a thoughtful message to what is already an elegant gift. You can either pop into the store and browse the gifts we have on offer or view the collection online. Items can be reserved and collected at your convenience or delivered to your door.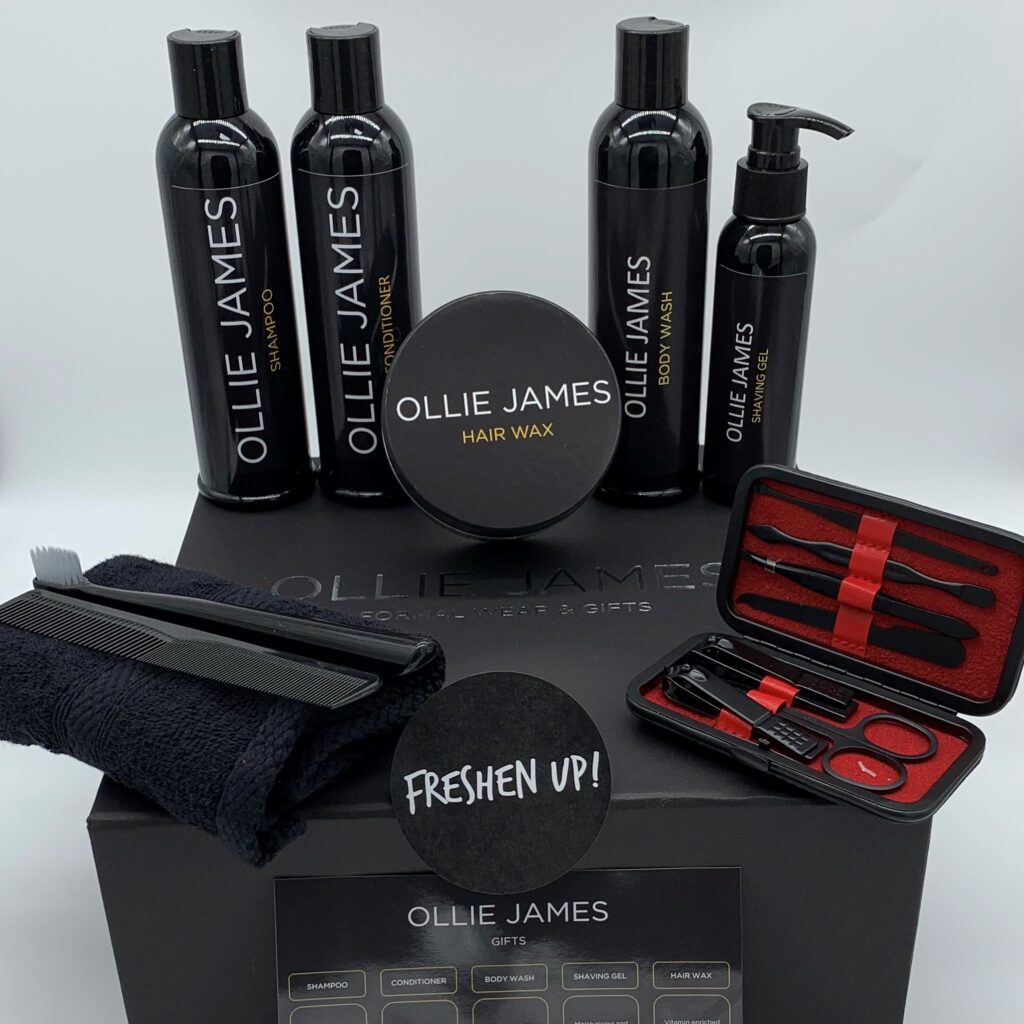 ---