Non Evans
THERE are few people who have excelled at international level in more than one sporting discipline – but Non Evans competed with honours at the highest level for over 20 years in five different sports – rugby union, judo, Olympic freestyle wrestling, weightlifting and powerlifting.
A natural-born athlete, Evans played sport since she could first run at the tender age of one. During an illustrious and internationally-recognised career she became the only female to compete for Wales at three different disciplines at the Commonwealth Games.
After sustaining a sporting career-ending injury in March 2011 she poured her energies into other things such as motivational public speaking and in October of that year, was awarded the MBE by Princess Anne, The Princess Royal, at a ceremony in Windsor Castle.
Evans gained a degree in sports science and a post-graduate certificate in education, and has become a successful businesswoman, as well as being in demand as a TV and radio presenter, commentator and analyst.
Evans, born in Swansea on June 20, 1974, made her rugby union debut for Wales against Scotland in 1996 and played 87 times for her country as a centre, wing and full back up to and including the 2010 Women's Rugby World Cup.
She announced her retirement from international rugby in December 2010, having scored a record 64 tries for Wales – a world record for both men's and women's rugby – and become world all-time leading points scorer.
In judo, she won the silver medal at both the 1992 and 1996 Commonwealth Games and also competed for Wales at the 2002 Games.
As a weightlifter, Evans finished ninth in the under-63kg class at the 2002 Commonwealth Games where she became the first woman to compete in two sports at the same Games.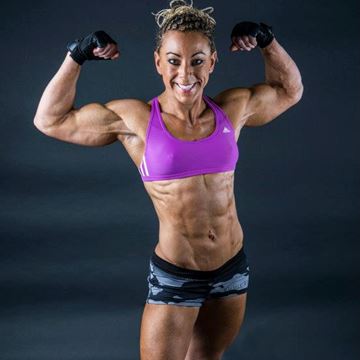 In 2010, she placed second in the under-59kg class at the British Wrestling Championships and earned selection for the Welsh team for 2010 Commonwealth Games.
Evans was a BBC commentator at the 2012 London Olympic Games weightlifting and wrestling events.
In 1997, Evans competed in the sixth series of the popular television show Gladiators, but was defeated in the first round.
Evans came out as a lesbian via a Twitter post in July 2020.
The 46-year-old tweeted: "Please don't judge me, I am gay. Sorry, taken me 30 years to say that."
In a follow-up tweet, Evans explained that she has always wanted to open up about her sexuality, but chose not to as she didn't want to upset her parents.
"I have always wanted to tell the world that I'm gay," she added, "but I didn't want to upset my parents."
However, sporting icon Evans was met with a wave of love and support after coming out, being inundated with supportive messages.
BACK TO HOME PAGE